Help with Chromebook from top experts 24/7
Ask questions - get answers from high-class professionals 24/7
Unlimited chats for active members. Cancel anytime
Get answers until you're satisfied
14 verified experts are online now.
Howly expert is ready to help you with your
computers
problem
Top 9 Fresh Articles And Chats About Help with Chromebook from top experts 24/7
Chromebook issues troubleshooting
Chromebook is a relatively new but already popular laptop that runs on Chrome OS. This operating system is based on Linux, which means that macOS and Windows programs don't run on this device. That's why Chromebook users regularly face difficulties finding computer experts who can consult about their devices and help them solve software issues or repair hardware parts.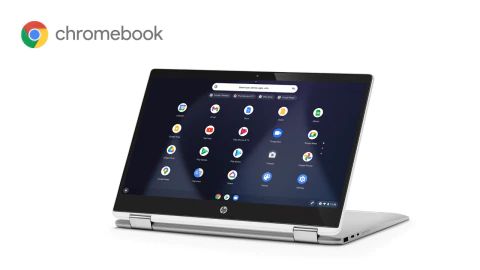 Get consultations from the top experts 24/7
Howly makes it easier for every Chrome laptop fan to reach a specialist who can help. We offer full 24/7 access to professionals who can provide you with any technical advice, including full Chromebook support. Moreover, we can match you up with highly specialized experts who have years of experience fixing Chromebook issues only.
People who assist you
We are confident that our experts are the best professionals you can meet on the web. They are top economists, beauty consultants, electronic engineers, and other specialists who have real superpowers to solve problems at a distance. Everyone who chats with you on Howly has successfully passed our 4-step verification and proven their competence. Now they are here to provide you with real expert answers and working solutions.
Our advantages
Experts you can trust
We vouch for every specialist who consults on our platform. We interview each person who wants to give expert advice on Howly, check their licenses, and test their hard & soft skills.
Answers in minutes
Our experts work very fast. Here you can get expert answers in just a few minutes at any time of the day and night. We are always on the line.
Affordable price
We offer excellent service for an affordable price. Professional help available 24/7 is fully covered by your monthly subscription.
Unlimited number of questions
We don't set any limits. You can ask as many questions as you want. If you have an issue to resolve, you can always get an expert answer on Howly.
Professional assistance
Our experts carefully examine your case to offer a solution that will work for you. Easy-to-understand instructions are attached.
Quality matches
We understand how annoying and time-wasting the process of choosing a competent expert can be. That's why we do it instead of you. Our Customer Care specialists examine your case and connect you with an expert who can assist you best.
Trusted & Secured
Problems our Google Chromebook support specialists can solve
Here is the list of the most common Chromebook issues that Howly experts can successfully fix at a distance:
Problems with logging in;
Chromebook regularly crashes and freezes up;
Slow work or other performance issues;
Unknown file type error messages;
Chromebook can't connect to Bluetooth;
Webpages don't load;
Chromebook connects only to Google services;
The battery is not charging;
Chromebook can't find a camera;
Problems using the second monitor.
If you have faced one of these issues, you can try to search for ways of solving it in the Chromebook User Guide. But if you don't want to spend hours seeking an answer, start chatting with Howly experts and gain clear instructions from them in minutes.
Need Chromebook recovery? Meet computer experts with experience in Google Chromebook customer service on Howly
Our experts can help you remove and reinstall your Chromebook OS if it doesn't work correctly. They also will take care of your data and prevent your important files from being erased.
Here are 3 critical signs that it's time to recover your Chrome OS or reset your device to the factory settings:
You see an error message that OS is damaged or missing;
Your Chromebook shows low performance and continuously crashes and freezes up;
Something else goes wrong every time you use your Chromebook.
Get any Chromebook help online
We are sure that consulting with another human being is always more helpful than reading a Chromebook manual.
On Howly, you can get full Google Chromebook support from the comfort of your home. Our experts solve anything possible to fix at a distance, like helping you find and download any app you want or adding necessary extensions. Also, they are not afraid of challenging tasks like online hardware diagnostics and further repair.
So if you need an expert who can fix any issues with your Chromebook within arm's reach, Howly is the right place for you.
What else? Assistance with choosing Chromebook models
If you are just thinking of purchasing your first Chromebook or want to find the model that will satisfy all your needs without spending hours on the Chromebook Guide website, our experts can help you make the right choice. They know everything about existing Chromebook models, their features, and prices.
Haven't found an answer to your questions about Chromebooks on this page? Send us a chat message! Our Chromebook experts are always available to you.
What our members say
Very patient and understanding
My expert was very patient and understanding with a very non tech savvy person
Miss M.
Google Password issues while starting Outlook for the 1st time
I bought a new Hp laptop and was having problems getting Outlook to sync with my Outlook account. Specifically, Google would not accept my account password during the verification phase. I twice changed passwords to no affect. My expert was extremely helpful and patient in solving this issue.
William M.
Wonderful experience!
Yes, the issue was quickly solved with success! I am very pleased with my conversation tonight and with your service! Thank you so.much! That issue meant a lot to me...
Chantal D.
Excellent
My expert was responsive, patient, and best of all, he solved the issue I had. Thank you so much!
Yaju D.
So great!
So great! I lost some files for school and they helped me recover them. I was so stressed and also worried if this service was legit. But I was so desperate not to have to start my research paper from scratch! So thankful!
Leanna S.
Expert was able to fix my problem
Expert Jessica was able to fix my problem. She was excellent and figured out a solution quickly.
Nancy K.
F.A.Q.
Here are examples of questions about Chromebook our experts can answer in minutes:
My Chromebook screen was rotated. How can I get it back to normal?
Some Chromebooks can automatically switch to landscape or portrait mode, just like most smartphones. To get it back to normal, press Ctrl + Shift + refresh.
I want to update my Chromebook. How can I do that?
Most Chromebooks auto-update to the latest version of Chrome by default. If you can't update your Chromebook for some reason, make sure that automatic updates are not stopped on your device. To check it, go to Google Admin console, find Auto-update settings and make sure that Allow updates are selected.
How can I make a hard reset of my Chromebook?
First, turn off your device. After that, press and hold the Refresh and Power buttons. Then when your device starts up, release the Refresh button.