Let's begin with how you're reading this article. You need at least two things to get to this page, a) a device with a browser and b) Internet connection. Keep reading to discover what you should do if one of these things is not working for some reason and how to fix such issue. So, stay with Howly to find out:
Before we start
Save your time and let professionals resolve your issue in minutes!
Want to start solving your problem immediately? Experienced Howly troubleshooters can fix your issue ASAP. They're already waiting for you in the chat!
The benefits you'll get while troubleshooting your issue with Howly experts:
Qualified help with laptops HDD

Quick advice right in your device 24/7/365

Expert reply within 60 seconds

Clear step-by-step guidance

Limitless number of follow-up questions

Understanding and empathetic help till your laptop HDD issue is fully resolved

All answers you need in one place
What can be causing the Internet connection issue.
What equipment to check.
Types of Internet issues with Windows computers and Apple computers.
How to avoid wireless Internet connection problems.
Try troubleshooting Internet issues
The very first thing to do if your Internet connection stops working is to restart your computer (laptop, smartphone etc.) Some operating system components may malfunction, which can lead to Internet issues. Restarting your device will restart the OS, and the chances are high that this alone will solve the issue.
The issue is with WI-FI or your Internet signal
When you are sure that your device (laptop, PC, smartphone) is not the one to blame for the Internet trouble, we may go on testing the Internet equipment.
Test the Internet outage
If restart did not help and the Internet connection issue remains, you'll need to sort out if the issue is with the Internet connection or the connection to Wi-Fi. So, the next thing to do is reboot the router. The situations when a router may freeze or malfunction happen often enough. Restarting it will solve the Internet connection issue in many cases. To reboot the router, you need to unplug it from the power supply and then plug it in once again. A valid IP address should be issued automatically.
What do the lights on your equipment show
LED status lights are included on almost all modems and routers, and they appear to be a great tool for swiftly identifying network issues.
Inspect the network connection indicator
We know if the Wi-Fi is on if the signal, which is typically white or green, is bright on your modem.
If the indicator is red or not illuminated at all, your modem isn't effectively connecting to the Wi-Fi, and you are experiencing issues with your Internet signal.
Inspect the Wi-Fi indicator
Wi-Fi lights have a variety of names, although they typically say "2.4G" and "5G," "WLAN," or "Wireless." These lights have to be on, and they typically blink. If your router's lights are deactivated or red, it's not receiving a signal.
Connect to the router with Ethernet cable
Try physically connecting your computer to your router through an Ethernet wire. Insert one end of the Ethernet port into a slot on your computer, and the second end into a LAN port on your router. This will help you separate signal problems from Wi-Fi problems.
In case you have the Internet when using the cable, then it must be the Wi-Fi drivers causing the issue.
Internet signal troubleshooting when connected to Wi-Fi but cannot access the Internet
You've discovered that when you use the cable, you have Internet access, but when you try to use the Wi-Fi, it stops working. In this case, you need to try fixing the Wi-Fi connection. Here is how to try to fix Internet.
Restart your device, Wi-Fi router and modem
There is no additional advice here, just press the power buttons on the modem, router, and your device (laptop, PC, smartphone etc.) to power it off and then press it again to power it on. Such a simple act can solve the network problem.
Check all wires, cables
In case you have a PC, you will have a number of wires and cables, so it is a good thing to check if some of these got disconnected. A simple thing like this can be causing the network issue.
When is the time to contact Internet provider
Even if you don't see yellow and red lights on the equipment, it may be a good idea to contact your Internet service provider once you've looked over the modem and router, examined the cords, and are still unsure of the source of the issue.
Tips on Wi-Fi troubleshooting
The ISP will likely recommend troubleshooting Wi-Fi or do it for you remotely. Here is how you handle it.
One simple way to fix a Wi-Fi router is to turn it off and turn it on again. It is easy and can prove to be effective.
Use different devices to test your Wi-Fi
When you encountered the Wi-Fi issues using your laptop only, then it's a good idea to test the Wi-Fi connection on your smartphone, PC, or a tablet. This test will show if the problem is common or just localized to a single device.
Try another Ethernet cable
If your Ethernet cable is old, or you are not entirely positive that it functions correctly, then just try another one.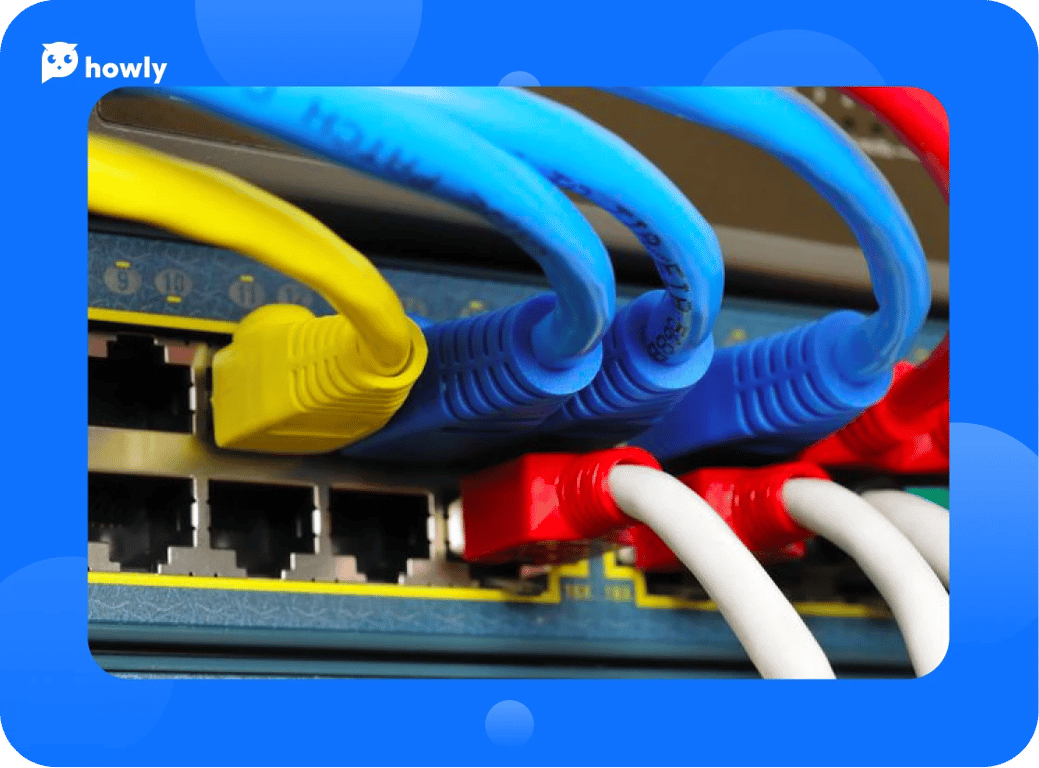 Test different positions for your router and device
Simple but true, the positions of the router and your device matter. When the router is located high under the ceiling, try placing it somewhere lower, on the table for example. Then try placing your device closer to it and see if it helps with the Internet connection.
Advanced troubleshooting
None of the simpler advices provided earlier helped, and the ISP does not know what to do either? Then it is time to check for the possible software related issues that will help to fix the Wi-Fi connection. To do this, please follow such instructions:
For Windows device - run the Internet troubleshooter
Each Windows device has the pre-installed Internet troubleshooter program. Open the Wi-Fi preferences by pressing on the corresponding badge (by default located in the lower right corner) and select Troubleshoot problems.
For macOS device - run the diagnostics
The same is true for Apple devices. When encountering troubles with Wi-Fi Internet access, your MacBook should offer you to run the diagnostics even before you take action.
Clear DNS cache
DNS cache stores the details of the websites you visit, and it might include out-of-date data. The website won't provide accurate information if the domain reference in the cache points to an outdated or invalid IP address. This easy maintenance activity could significantly increase browsing speed.
Scan for viruses
A virus can cause many issues, the online Internet connection included. So go ahead and run your antivirus to see if this may be the problem.
Antivirus software can be switched
If no viruses are detected, try the exact opposite approach and switch off your antivirus program, as it may just as well be causing the connectivity issue.
Reset your router
When you reboot your router, the default password will be generated in its place (which needs to be changed for security reasons). Additionally, it will deactivate any device connected to the network and wipe any memories of any customized features or visitor networks you've arranged through the router.
Push the button that is placed in the little hole at the backside of the router using a metal pin or paper clip. Keep it in place until the indicator lights turn off and start to reset, then release it.
Upgrade the Internet related equipment to a more modern standard
If things get worse, you may need to do an upgrade of your home network equipment. Our specialists can help with that and make the list of items required, their characteristics, comparison of prices etc.
F.A.Q.
How to fix the Internet not working?
There are several things that can help you fix Internet connection issues, for example:
Test the Internet outage.
Restart your gadget, Wi-Fi router and modem.
Check all wires and cables if they are attached.
Restart the router .
Try another Ethernet cable if the first one is not working.
Test different positioning of your router and the device.
Scan for viruses.
Turn off the antivirus.
Why does the Internet stop working?
Simple issues like a modem, router, or network cable that is weak or unplugged might occasionally cause an Internet connection to falter.
Why is Wi-Fi connected yet there is no Internet?
An issue with your router is a frequent cause of your phone's WiFi connection but lack of Internet access. If your router has any faults or difficulties, it will influence how your devices remain connected to WiFi.
Conclusion
The frustration of having a broken Internet connection is often unbearable. Luckily, Howly is here to teach you the easiest ways to figure out the issue and get online, whether you have a wired Ethernet connection or are connected to Wi-Fi but are unable to access the Internet.