A factory reset erases all data from the tablet – not only apps but also personal files and settings. You have 3 ways to reset the Samsung tablet this way.
Before we start
Save your time and let professionals resolve your issue in minutes!
Want to start solving your problem immediately? Experienced Howly troubleshooters can fix your issue ASAP. They're already waiting for you in the chat!
The benefits you'll get while troubleshooting your issue with Howly experts:
Qualified help with laptops HDD

Quick advice right in your device 24/7/365

Expert reply within 60 seconds

Clear step-by-step guidance

Limitless number of follow-up questions

Understanding and empathetic help till your laptop HDD issue is fully resolved

All answers you need in one place
If you remember the lock screen code and your Samsung login and password, select the Settings method. If you don't remember the lock screen code, boot in Recovery mode.
But if you have lost the device, the only way to prevent third-party access is to use the Find My Samsung service. It deletes all data and blocks the device immediately, but you can restore it with the correct login and password.
Stick to our instructions, and everything will go nice and smooth.
Strongly recommended: back up your data
Beware that after a factory reset, you will lose all info on your Samsung device. That's why we recommend you back up the necessary data. Here is your short and easy instruction for you:
Open Settings → Accounts → Backup.
Look for Back up my data toggle. Switch it on.
Configure which account you want to back up: Samsung, Google, or both.
Tap on MORE and choose Sync Now.
From now, you can just wait until the tablet loads the data on the cloud. Usually, it takes somewhere around 30 minutes. The speed depends on the network connection speed and the size of the data transferred.
3 ways to factory reset the Samsung tablet
Now when your device is ready for a factory reset, let's take a closer look at all the methods available to you.
Reset via Settings
It's the easiest method from this list, available on any Samsung device. But before beginning the factory reset of the Samsung tablet, check that you have saved all crucial data on the cloud. When you are ready to erase the data, stick to this guide:
Open Settings
Find Back Up and Reset.
Look for the Reset → Factory.
Confirm your intentions by tapping on the "Reset" virtual button.
Enter the lock screen code or pattern.
Choose the Delete All option.
Type your Samsung password.
Usually, the resetting process takes up to half an hour. Once it's finished, the tablet will automatically restart from the start-up display, where you can log in as a new user or back up from an already existing account.
Reset via Recovery mode
This way of factory resetting your tablet is more complicated, but it works on all Android devices, including Samsung ones. Follow the next steps:
Hold simultaneously Power + Volume Up + Home (looks like an arrow) until the device reboots in the Android Recovery menu. If your tablet doesn't have a Home, hold Power + Volume Up.
Look for the Wipe data/Factory reset line. You can navigate with the Volume keys and use Power to select.
Confirm your intentions by choosing Yes.
Select Reboot Now.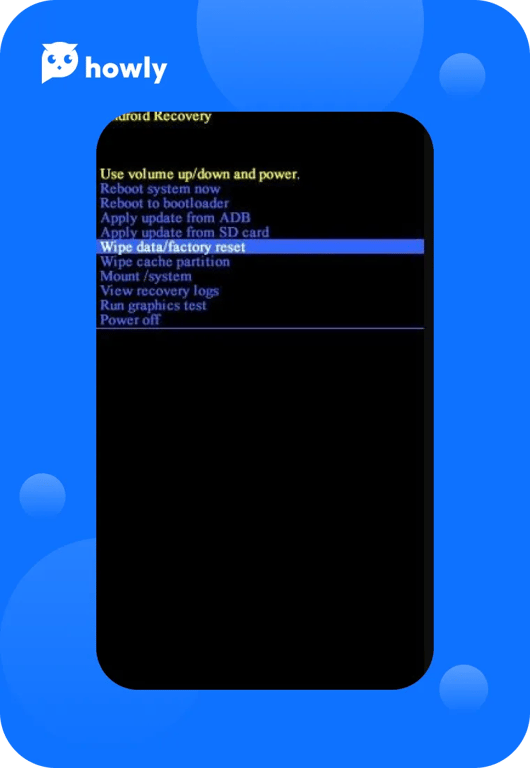 You can factory reset the Samsung tablet this way, even if you don't know your tablet password. But make sure that you remember your Google and Samsung identification data. You need to enter them after reboot. Otherwise, you will lose access to the device.
And the only way to unblock it will be to grab the receipts and go to the nearest official Samsung store. You should have bills to prove to the manufacturer that you are the actual owner of the device.
Reset via Find My Samsung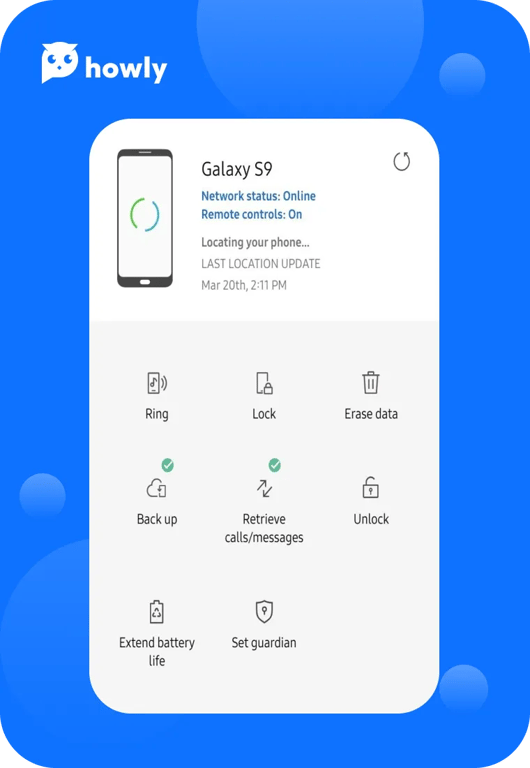 If you've lost the tablet, you can delete all information from it remotely. That's how you can be certain that no one will access your files. If you want to factory reset the Samsung tablet with the Find My Samsung feature, follow this guide:
Open Find My Samsung on any browser.
Log in to it with your account.
Find the tablet on the map and tap on it.
Select Erase Data.
Type the security code and tap on Verify.
Tap on the Erase virtual button.
That's how you can distantly factory reset the Samsung tablet. This action will block the device. It is the only way to prevent third-party access. If the device is in your apartment, you can quickly unblock it with the correct login and password. But note that you have only 3 attempts to do this. If you fail, you will lose any access to the device permanently.
Conclusion
Hard reset it's the most severe software action you can do with your tablet. So we recommend using this option only when you face major glitches or pass the device to another person. Or when someone steals your tablet – because it's the only way to save your data from third-party access.
We have shared with you 3 ways to factory reset a Samsung tablet. Hope one of them will help you fix your issue! And if you need a more personal approach, you can always contact our experts via chat.