Please correct us with our judgments here, but we do believe that today losing an ID or a bank card is not as scary as losing your smartphone! Especially if the device is not protected securely enough against the hackers, has loads of personal photos stored on it, and has internet banking connected.
Before we start
Save your time and let professionals resolve your issue in minutes!
Want to start solving your problem immediately? Experienced Howly troubleshooters can fix your issue ASAP. They're already waiting for you in the chat!
The benefits you'll get while troubleshooting your issue with Howly experts:
Qualified help with laptops HDD

Quick advice right in your device 24/7/365

Expert reply within 60 seconds

Clear step-by-step guidance

Limitless number of follow-up questions

Understanding and empathetic help till your laptop HDD issue is fully resolved

All answers you need in one place
So, it is high time to bring the topic of security up. So, here is a list of what you should do to improve the safety of your Android device:
Prevent the hack;
Secure your personal data;
Disable auto-join unknown Wi-Fi networks;
Avoid downloading apps from unknown sources;
Turn on two-factor authentication;
Learn how to fix a hacked phone;
Try the mobile antivirus software;
Contact your carrier if any suspicious activity is detected.
Let's take a closer look at every point!
Prevent the hack, or what to look for when using the smartphone
Right after purchasing a new phone, the first thing to do is to set a PIN, graphic key, or fingerprint to unlock the device. It is even better to select the combination of fingerprint + PIN. There is a pre-installed app on Android phones that allows doing it.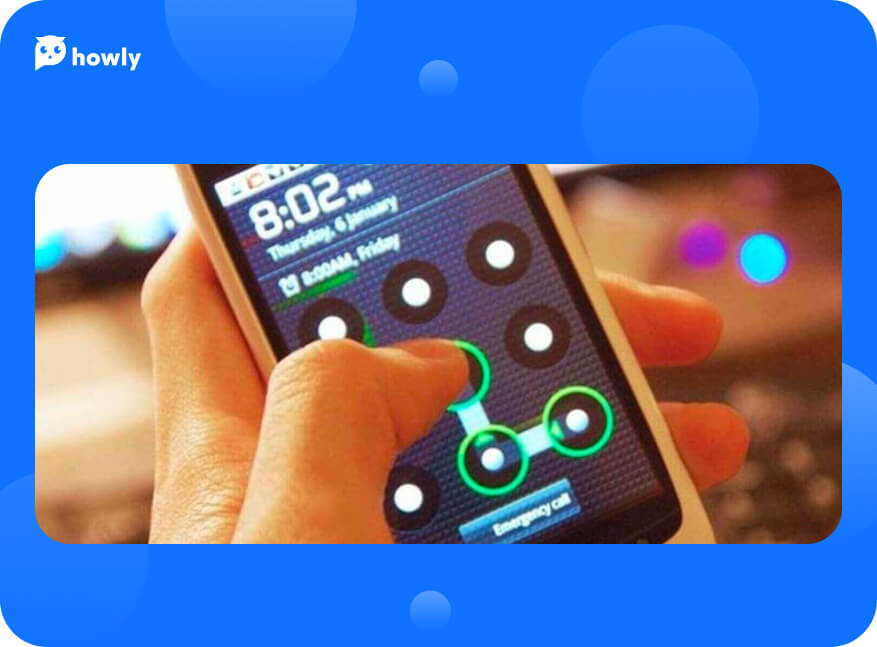 This simple action will prohibit anyone from unlocking your device if you lose your phone or someone steals it.
Secure your personal data. Disable showing messages on the lock screen
Make sure to carefully pick what applications can display the push-up messages on the lock screen (SMS, emails, etc.).
Such applications as online banking, security alerts, emails containing passwords, and so on should not be displayed where an unknown person can see them. Otherwise, any person with bad intentions won't even need to pick up your PIN or security code – they will simply see it on your lock screen when the phone is in standby mode.
To set what apps can show notifications on the lock screen, just navigate to the Settings, go to the application you want to stop showing notifications, and unselect "Show on the lock screen."
Disable auto-joining unknown Wi-Fi networks
It is simple, trivial, but very important advice. We would not recommend connecting your phone to unknown Wi-Fi networks, preferably no other than your own home or office network.
This is especially true with free public Wi-Fi networks that anyone can join without the passwords and additional security. Hackers often use such networks to spread malware and get access to your data.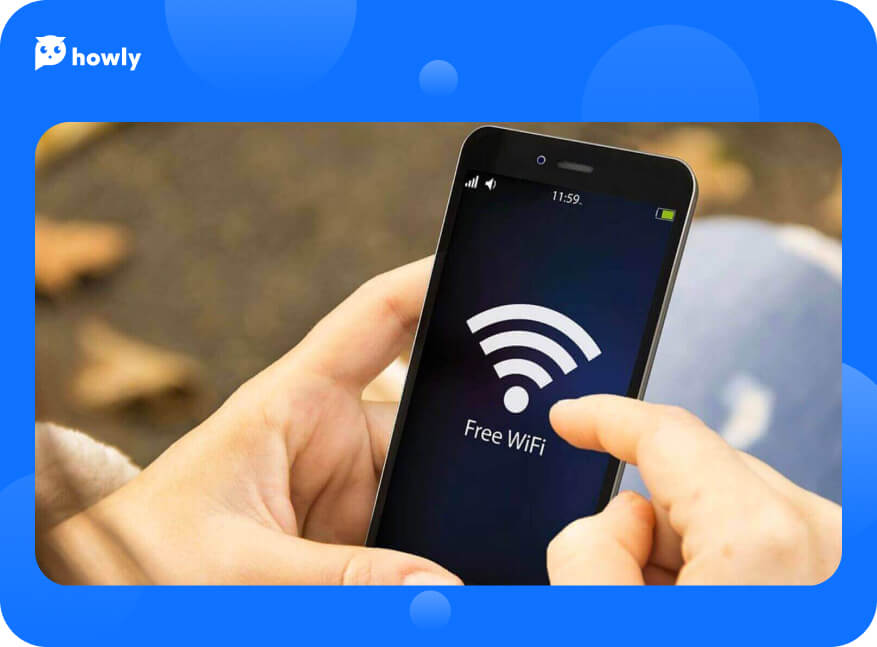 Of course, an even more reliable option would be to completely turn off Wi-Fi and Bluetooth (which also would save a great deal of battery power, by the way).
Do not download apps from unknown sources
Unlike iPhone, Android devices give their users the freedom of choice of how and where they want to download applications. It is a good thing, of course, but such freedom also poses a potential danger of installing apps of untrustworthy origin. So it is better to use only the official Play Store, especially knowing they have apps for any occasion and budget.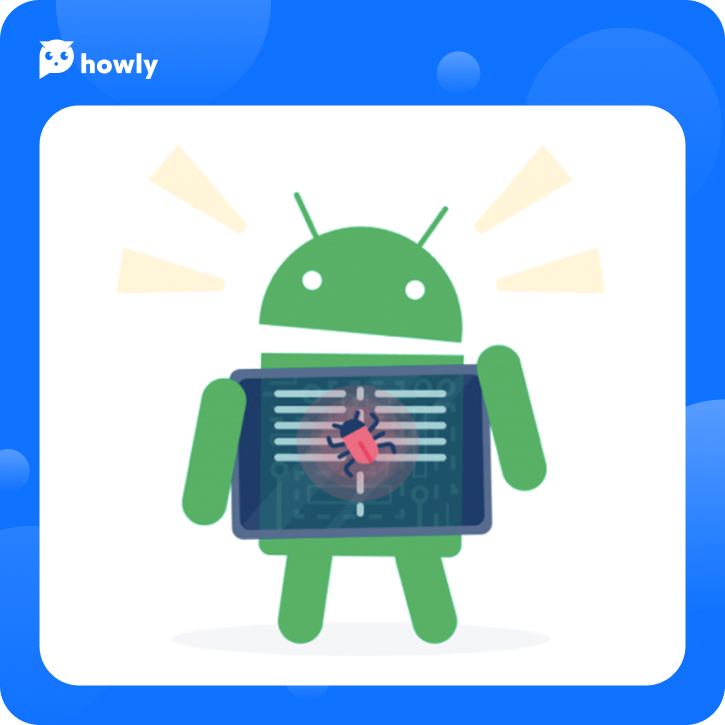 Turn on two-factor authentication
For the most sensitive applications, including but not limited to online banking, Gmail and/or other email agents, etc., it is a great idea to set the two-factor authentication. In this way, if you get in trouble, you will be able to recover access to your account even if the password got changed and forget about googling things like "hacked phone how to fix." Also, you won't need to worry that your money or business emails can be stolen.
Learn how to fix a hacked phone (for Android)
If it is too late to take precautions as your android phone was hacked already, here is what can and has to be done immediately.
Turn on Safe Mode
Once done, you should delete each and every freshly installed application and especially the apps you don't recognize or remember downloading. Check out for hidden apps. To see the recently installed apps on an Android device, you'll need to open the Google Play, go to Apps & Games and sort the apps by Last Updated.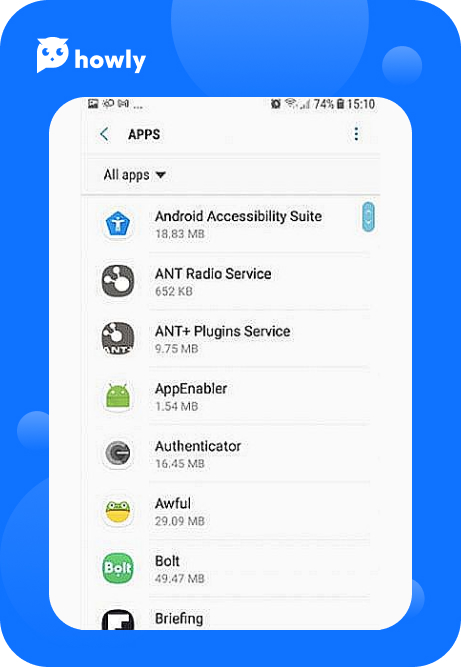 Delete any applications you find unfamiliar or don't remember installing, this may help you quickly fix your hacked Android phone.
Reset the PIN and the graphic key
To ensure the hackers cannot log in to your Android phone once you restart it, please reset the PIN code and do the new graphic key. It is also a good idea to use screen pinning to lock the apps, at least for a while until you are positive that the danger is over.
Reset the password for your Google accounts
It is a good idea to reset the Microsoft account passwords as well if you have the Office apps. Same with Facebook, Instagram, TikTok accounts, etc. It is a slow process, and it can be quite annoying to do all this, but it is even worse to see an unknown user steal your social media or other accounts. These steps will help you prevent more damage or fix a hacked phone.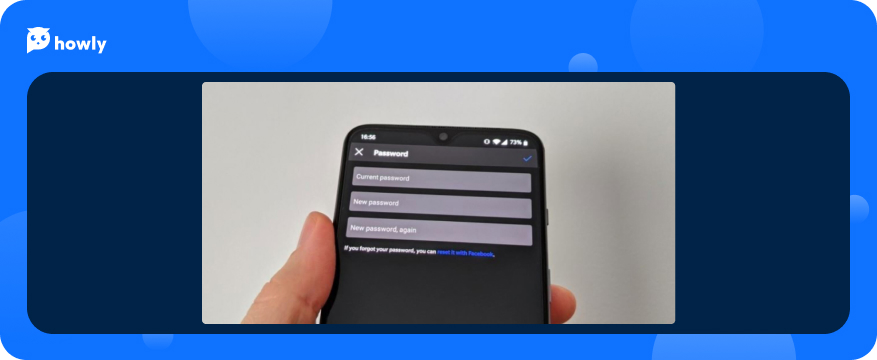 Try the mobile antivirus software
When having suspicions or knowing for a fact that someone hacked your phone, you can install and run some mobile antivirus software. Make sure you get such an application ONLY from the official Google Play Store. Once you run it, the mobile antivirus will scan the phone for malicious apps and files – and remove them. That's another possible answer to "How do I fix my hacked phone?" question.
Contact your carrier if any suspicions activity is detected
Noticed any suspicious activity going on with your phone, received any strange SMS or something of that kind? Then get in touch with your cell phone service provider and consult with them about the recent activity on your phone number. They will be able to check the calls and messages cache, verify you as the device and phone number owner, and double-check the activity.
F.A.Q.
How can I make sure the app I'm downloading is trustworthy?
First of all, download applications only from reliable sources such as Play Market or App Store. Moreover, use security software to check the programs you download. This will help protect your data from scammers.
How do I know if my phone has been hacked?
There are several signs that someone has gained access to your device:
Frequent and strange pop-ups;
Messages not sent by you;
Increased Internet traffic usage;
Apps you haven't downloaded.
How can my phone be hacked?
There are three main ways hackers can get access to your phone and data – suspicious links, malicious apps, and unsecured public Wi-Fi networks. Be careful and protect your smartphone in every possible way. The above-mentioned tips will help you a lot.
Sum Things Up
It is always better to secure yourself from such an unpleasant thing as a phone hack. Not only because of the time and effort you will give into getting back the control over your own device, but also because there is no 100% guarantee that you will restore all the information even when the control is regained.
And if you need a helping hand to fix this issue – Howly experts are always here for you!