Apple Inc has always been known for producing premium quality products in the tech market. It has really given tough competition to all the Android products in the market all around the world. It is obvious that iOS-powered devices really work efficiently, but still, it is important for device users to keep their systems clean and secure.
Before we start
Save your time and let professionals resolve your issue in minutes!
Want to start solving your problem immediately? Experienced Howly troubleshooters can fix your issue ASAP. They're already waiting for you in the chat!
The benefits you'll get while troubleshooting your issue with Howly experts:
Qualified help with laptops HDD

Quick advice right in your device 24/7/365

Expert reply within 60 seconds

Clear step-by-step guidance

Limitless number of follow-up questions

Understanding and empathetic help till your laptop HDD issue is fully resolved

All answers you need in one place
The iOS devices are really very secure, according to the many users' reviews, and that security makes it difficult for the common antivirus apps available to scan for suspicious behavior in your gadget and thus making it impossible to repair any of such infected files.
Those who haven't installed any type of antivirus software on their iPhones or any Apple gadgets are putting their devices in danger. Not only will viruses and malware insecure your device, but also there is a high probability that they will start consuming more memory resources than it is actually needed and also drain up your phone's battery much before its actual time.
10 Best Free Antivirus for iPhone and iPad in 2023
1. McAfee Mobile Security and Wifi Scan
McAfee has been providing the best services to its users all across the globe. It provides free mobile security software that will automatically send notifications about security bugs and will automatically protect your phone. One can easily download it from iTunes, and a more secure Pro-version is available at a very cheap rate. If your phone is lost or stolen, one can easily detect the device by the use of this software, only by doing a few customizations to be done by the user beforehand. Interestingly one can also download the photo of the person who is holding the phone after the theft can also be downloaded by the help of this software. It also can encrypt all the media on your iPhone or iPad.
2. Mobishield
It is a free software application from the Other subcategory, which is also currently available in English, and it was last updated on 2012/07/06. Its health check-up utility helps in preventing the leakage of the personal activities of the user. It is the most accurate network traffic monitoring, which consists of the full range of mobile phone information recognition. It also traffics the usage in real-time, and according to the need, it reminds you to make you understand the traffic usage in real-time.
Application
Parental Rating: Everyone (age 6 and over)
Default Language: English
Supported languages: Korean (South Korea), Chinese(China)
Trial version: No
In-App billing: No
With Advertisement: No
The app also monitors system storage and system information. One can also save up your data charges with the help of this app, as it also informs the user about the data limit.
3. Norton Mobile Security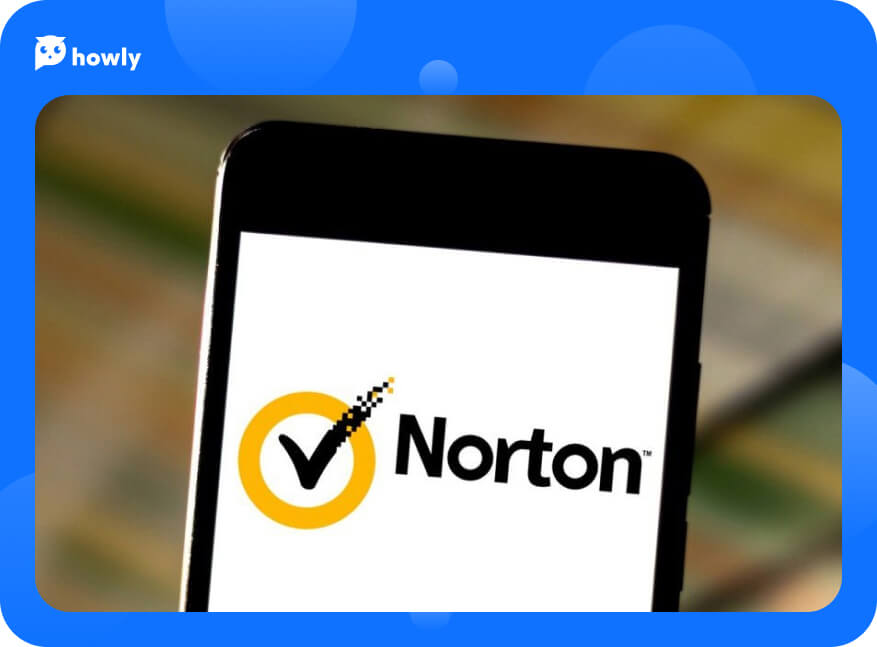 It is a powerful security tool that is well designed to meet the needs of mobile, which also includes smartphones and tablets. With the aid of Norton Mobile Security, it is possible to reduce some of the risks in your gadget and thus make it safer.
It is well designed to protect against digital threats and will also provide you with a higher level of online privacy. This app can also be useful if your device gets lost or stolen, thus helping to recover the device through its remote activation. It also protects and restores your contact information.
4. Lookout Mobile Security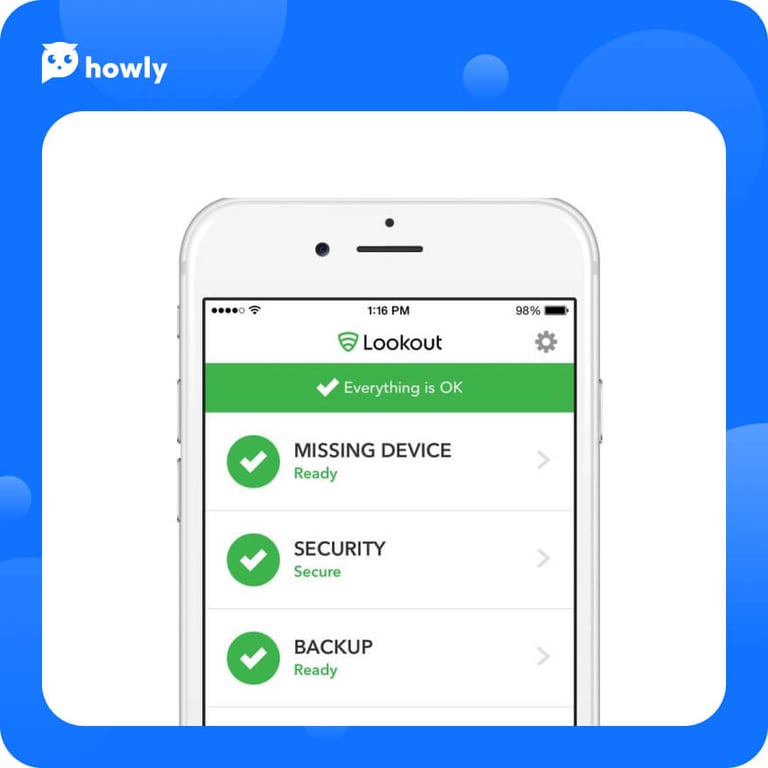 Lookout continues to innovate and define the market, thus enabling rapid deployment of advanced protections. It offers the flexibility of easy-to-use modules for mobile protection, detection, visibility, response, and remediation.
It also stops all the vectors used by the attackers to trick the users into exposing credentials or downloading malicious software. Lookout also detects high-impact threats in real-time while migrating false positives.
It enables the developers to easily add the security protections into your apps and also make your apps"self-defending" by enabling them to take all the possible remedies depending on the severity of the threat being imposed, such as blocking the account access on jailbroken devices.
5. Trend Micro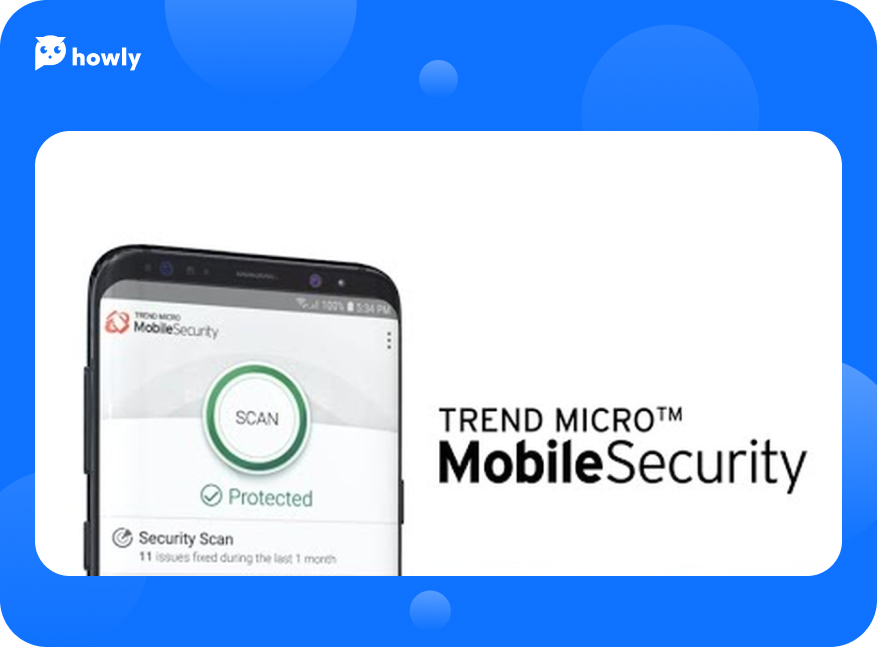 Another impressive app on our list of best free iPhone Antivirus, Trend Micro, can be paired with Safari to make your web browsing experience on an iPhone totally secure. Furthermore, if you aren't a fan of Safari, it is not binding on you to use it because Trend Micro can provide full-fledged safety to other internet browsers as well.
Some of its most prominent features include: alerting you of any suspicious apps or websites that you may have stumbled upon, backing up your contacts, managing your data usage, as well as tracking your monthly data charges.
6. Bitdefender Central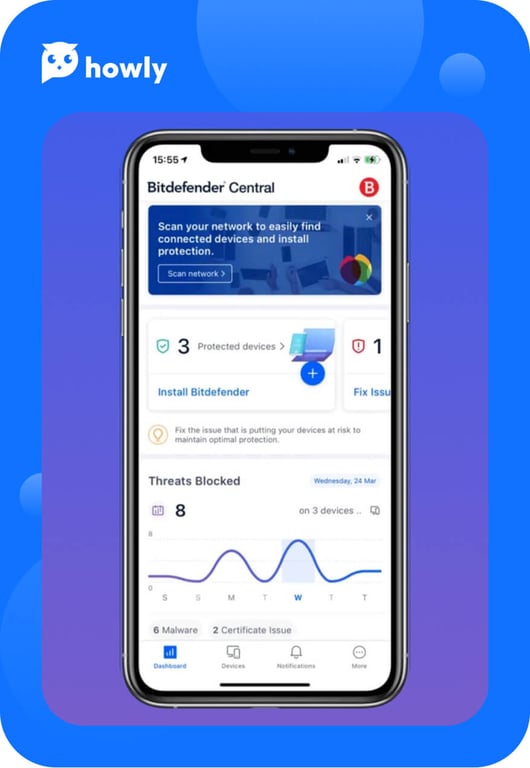 Bitdefender Central is one of the best free antiviruses that can easily manage the security of your iPhone and iPad remotely. It is capable of sending instant notifications whenever it perceives an imminent danger. What's more, you can use Bitdefender Central to remotely scan, clean, and optimize any device in real time!
This nifty app also allows users to remotely lock their lost and stolen devices to ensure that no dubious person can get access to your device without your permission.
7. Avira Mobile Security
It protects your phone by securing your connection with a simple push of a button for complete privacy. This also categorizes and blocks phishing, malware, spam, and fraud so that the user can browse freely and safely.
It also helps you in tracking your phone if it gets lost or stolen. You can also create your own blacklist and block spam and other unwanted calls or texts. It also backup all your contacts.
It helps you discover all the devices connected to your wifi. It also acts as a device analyzer, as you can make use of the storage and memory of your phone to see where you can earn a profit.
Best Free Antivirus for iPhone and iPad: Bonus Additions
8. F-Secure Safe
It is considered to be the world's best virus protection which keeps the devices safe from viruses, ransomware, and spyware.
It smoothly handles online shopping, banking, and other things without any problem. It also protects one's privacy by encrypting the connection and hiding the real Ip address.
It provides a 30days money-back guarantee from the purchase date if the user is not satisfied with the product.
9. Byte Labs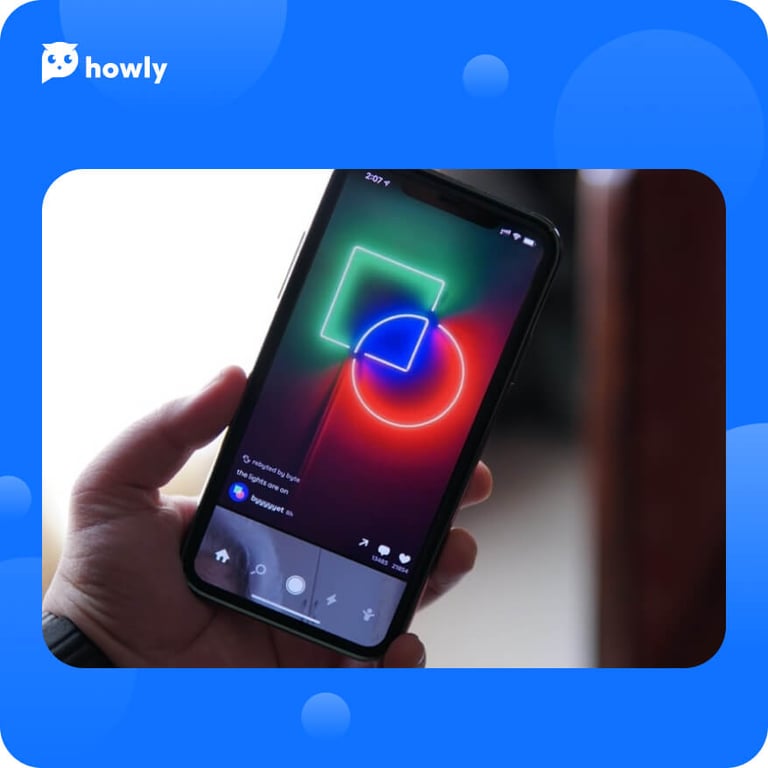 It's a lesser-known app though it helps in detecting the antivirus in your iPhone.
It protects your iPhone by blocking malicious apps as well as web browsers, trackers, and websites. If your phone gets lost or stolen, it also helps in tracking your gadget. Though the app is free of cost, still the user can make in-app purchases.
10. Log Dog Mobile Security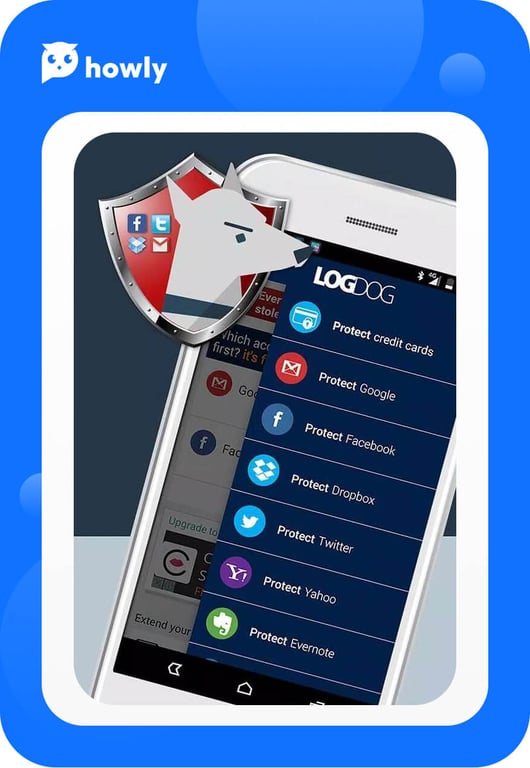 It scans your account 24/7 and uses hundreds of parameters to identify unauthorized access. The user receives a notification when Logdog detects suspicious activity. It also helps to scan the files that the user is sending out to others to ensure that it does not contain any viruses.