Always be aware of the fact that if you do not have the best antivirus installed on your phone, you are putting your favorite mobile phone at risk of infection from corrupted and dangerous viruses and apps and also other kinds of malware. All the top antivirus apps include different types of facilities as they not only have top-notch malware detection and prevention but also they contain a wide range of privacy and anti-theft features.
Before we start
Save your time and let professionals resolve your issue in minutes!
Want to start solving your problem immediately? Experienced Howly troubleshooters can fix your issue ASAP. They're already waiting for you in the chat!
The benefits you'll get while troubleshooting your issue with Howly experts:
Qualified help with laptops HDD

Quick advice right in your device 24/7/365

Expert reply within 60 seconds

Clear step-by-step guidance

Limitless number of follow-up questions

Understanding and empathetic help till your laptop HDD issue is fully resolved

All answers you need in one place
Among the rest of the other viruses, they might also include the ability to back up the user's contact and other data, can also track one's phone with the help of GPS, or even snap a picture of a phone thief or of the person who is holding the phone currently with the help of the device's camera.
Most mobile security apps are free, or sometimes they are paid. It is recommended that one should always choose their antivirus security app on their mobile phones based on:
Setup
Usability
Extra features, if available
Anti-malware chops
The Best Free Antivirus for Android Phones
1. Avast Mobile Security
This app helps you to keep intruders out of your business, both during online and offline mode. The pro version of this app helps in securing your photos and apps with the help of using a Pin Code, pattern, or even a Finger Password. It also performs regular scans that help in detecting various threats and vulnerabilities and detects any kind of malicious apps before the user launches them.
It also helps in tracking down the device's location, or in case of theft, it will lock up the device and will secure all your sensitive data. It also frees up the storage of your phone by cleaning old junk and eventually speeds up your device by boosting the RAM.
2. Bitdefender Antivirus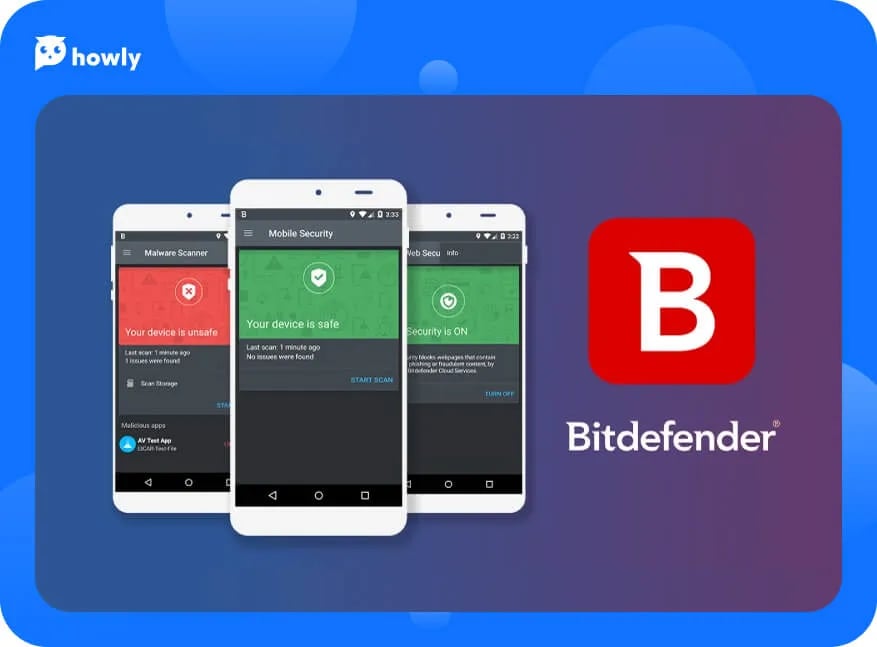 This is a free edition that is very fast and packs all the essential features that every mobile needs.
Here the users have to run the manual scans or timely have scheduled them as per their need. It has a free version that protects the user from dangerous malware and viruses from phishing attacks. This app does not need any configuration.
3. AVL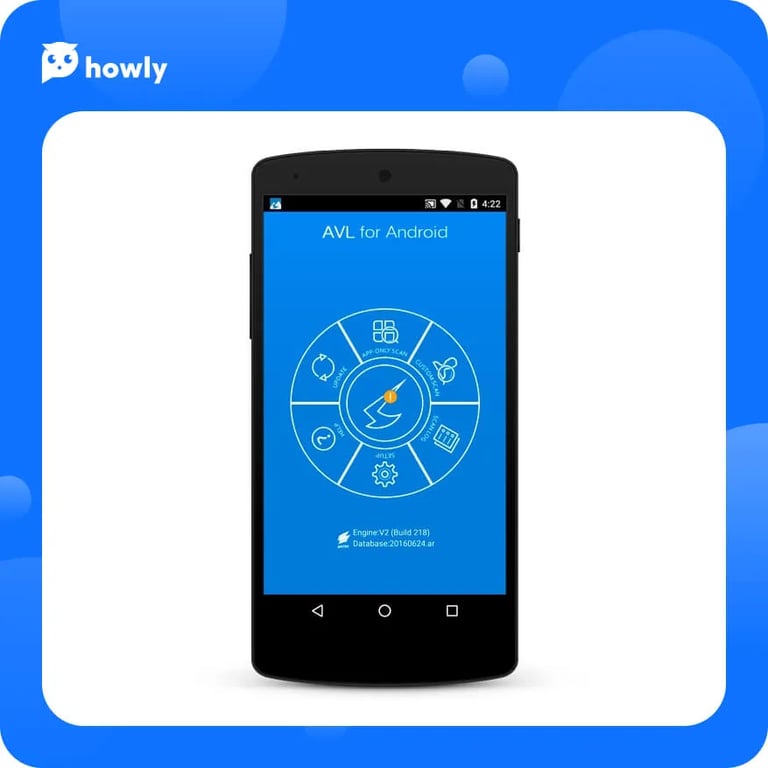 This software scans and categorizes so that one can easily know whether the programs installed on their respective phones are safe or not. AVL Mobile Security is ranked 348,359 among the other websites, which are globally based on its 93,188 monthly web visitors.
AVL Pro goes in-depth into each application which provides extensive information in order to properly analyze their safety. It also has a smart call blocker which will automatically block unwanted callers.
This app is pretty light for your phone to handle, and it will also not drain up your battery also.
4. Kaspersky Mobile Antivirus
It is an award-winning antivirus that will always shield you from viruses, ransomware, and other common threats.
It also automatically detects unsafe public Wi-Fi and switches on VPN and also helps in ceasing webcam hijacks, hides browsing of your device, and also blocks phishing.
It is very good at detecting malware, with a 99.9%  detection rate as per AV-Test trials.
5. McAfee Security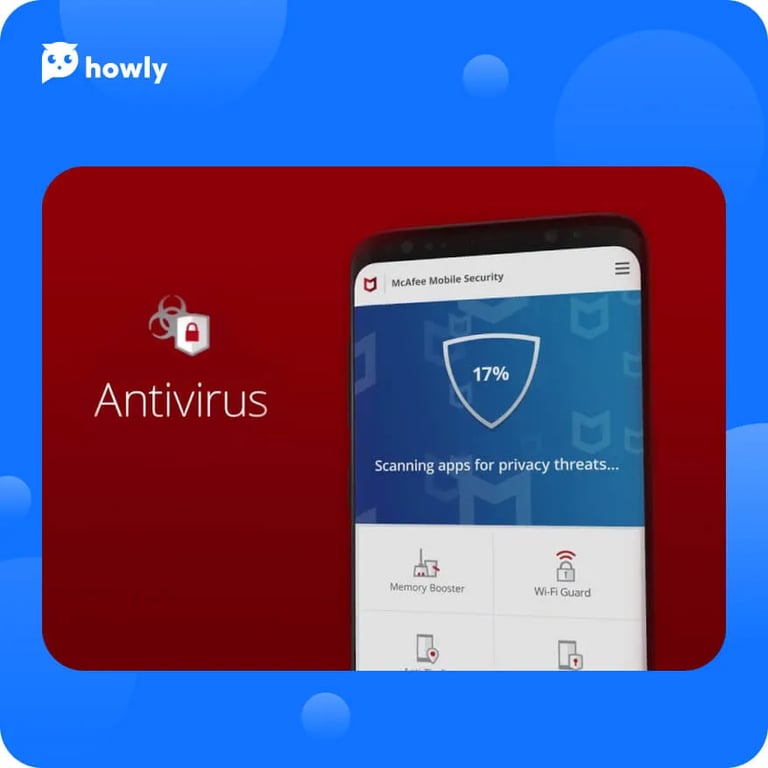 It provides one easy-to-use subscription with a variety of antivirus and other privacy features to protect your device. It also defends one's entire digital terrain while they help in delivering a cohesive understanding of posture and risk.
They have endpoint security solutions that enable the user to combat files, ransomware, and other nuisance attacks. They can also have the ability to scan the apps and also block them if they leak any sensitive information. It will also protect them from malicious users and also blocks unwanted callers.
The only disadvantage of this app is that it supports ads, and one has to get a monthly/ yearly premium to get rid of them.
6. Norton Security Antivirus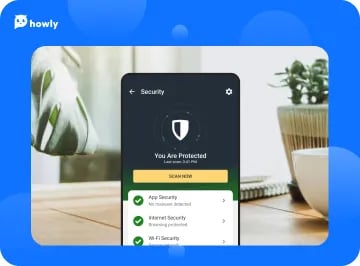 This virus detector and the cleaner app will help you to protect your Android devices against malware, viruses, and other threats which are malicious.
This also helps you to deliver powerful and effective protection against the new mobile cyber threats and several online scams for your Android device and personal information. This app can also be useful if your device gets lost or stolen, thus helping to recover the device through its remote activation. It also protects and restores your contact information.
This app comes with a 30-day trial period. If you are going for the paid version of Norton, you will also get some extra features such as Safe Web Filtering, with the help of which one can block harmful websites.
7. Trend Micro Mobile Security Antivirus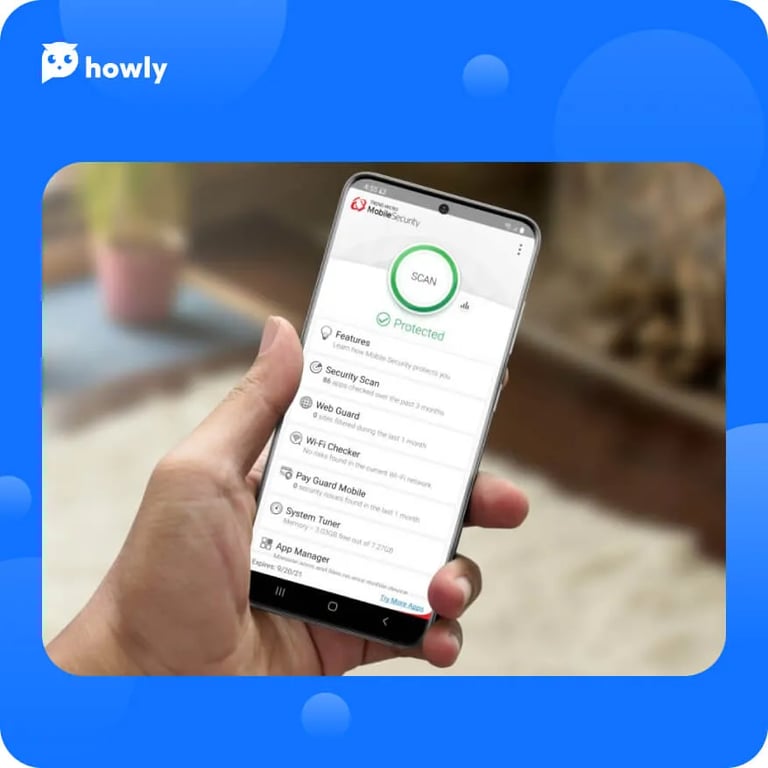 It is a solid antivirus that generally prevents newly installed apps from accessing the dangerous and crucial programs which are run by the system admin. It also has an in-built Facebook scanner that often warns the owner if their profile is showing personal information.
It has a 7-day trial period and also has a premium version it which contains a special feature. It generally scans the app before they are installed so that they do not have any problem with their gadget. It also boosts the calls and also filters the text before sending it.
If you want to protect your phone from malicious viruses, download the apps and be SAFE.