"I stuck in a situation when I locked my SIM. Where to look for an 8-number SIM PUK code?" – due to our research, it is one of the most popular questions on Verizon forums. However, not everyone knows the meaning of the PUK number, why it's so important, and where to get it.
Before we start
Save your time and let professionals resolve your issue in minutes!
Want to start solving your problem immediately? Experienced Howly troubleshooters can fix your issue ASAP. They're already waiting for you in the chat!
The benefits you'll get while troubleshooting your issue with Howly experts:
Qualified help with laptops HDD

Quick advice right in your device 24/7/365

Expert reply within 60 seconds

Clear step-by-step guidance

Limitless number of follow-up questions

Understanding and empathetic help till your laptop HDD issue is fully resolved

All answers you need in one place
In this article, we will explain why is it so important and how to unlock a Verizon sim card within a few minutes. Use those four instructions to restore access to your phone number and SIM card.
What is the PUK code and why do we need it?
The PUK is the acronym for the Personal Unlocking Key term. It protects your SIM from third-party access and unauthorized cloning. You should enter PUK to identify your ownership.
If a person enters the PIN wrong four times in a row, they should enter the PUK. Otherwise, the system won't let you work with this card. In those cases, only the PUK could restore access to your SIM card and phone number.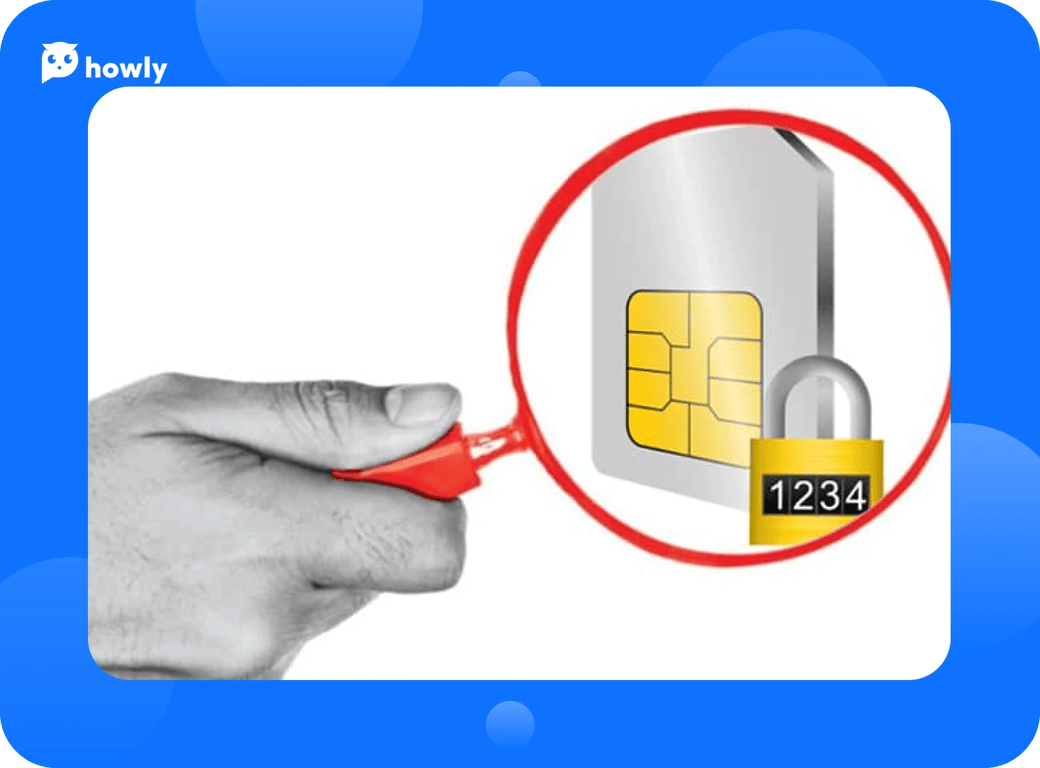 If they enter the wrong PUK, a provider blocks this SIM. The user can't restore it, so they will lose all information from it. If a user wants to save the number, they should contact Verizon. After this, they should go to the provider's office, and fill out documents.
The Verizon unlock code (PUK) is attached only to your SIM. It can be provided to you only by Verizon, as there's no single SIM code that fits all locked devices you can find on the web. There is no universal PUK bypass despite some businesses trying to convince you. So it would be better to stick with the official guidelines which we gather in this article.
Verizon PUK code unlock options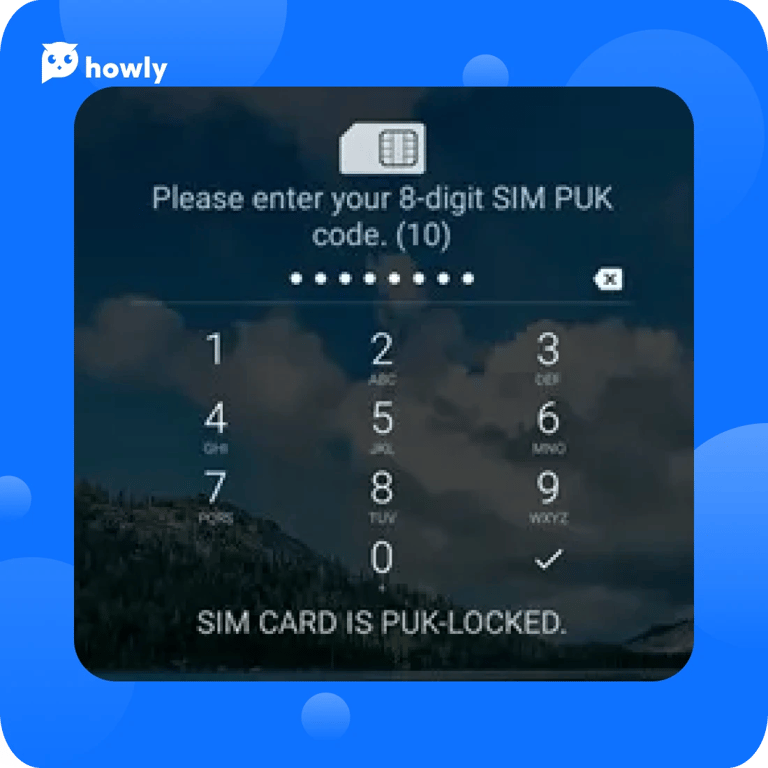 Unlike the Verizon SIM PIN, you can't create and set your own code. Use the Verizon PUK code generator aimed to unlock the SIM. To do this, follow our instructions:
Log into your account on the My Verison site.
In My Verizon, go to the My Devices page.
Under About My Device, you should tap on My PIN and Unblocking Key (PUK).
Then, a pop-up window will display both your default PUK and PIN codes.
When done, click Close.
If you can't repair your PUK that way, try different options. Here is the other way to unlock Verizon SIM and get a default PUK code:
Sign in to your Verizon personal account.
Find the I Want To window.
Choose More Actions → Device → Phone Details → Unlock SIM (PUK) Now.
That's how you can find out the PUK. These instructions are pretty simple and user-friendly. But if you don't like them, we have other options for you to recover your phone number.
If you are using a web browser, use this Devices overview menu to unlock the Verizon sim card. Here are your instructions:
Log into the Verizon site.
From the My Verizon Home screen, move to Account→ My devices → Device overview.
Under your SIM mobile number, tap on Manage device.
Move down to the PIN and Personal Unblocking Key window, then select View.
Once you open the link, you'll see the Verizon sim card unlock code (PIN and PUK).
Call customer service
If you can't get the Verizon PUK code online, keep calm. Contact the Verizon team by calling the hotline (800) 922-0204. Their expert will access your account remotely and perform a code reset.
Mention that you have a locked Verizon SIM and make a request for a new PUK code. After that, the agent may ask you identity questions to verify that you are the SIM owner.
Shortly after, enter the new PUK into your locked phone. Create a new SIM PIN.
Beware that the customer hotline works from 6 AM to 11 PM. It's attainable to unlock a sim card without a PUK code, but you can't do it in the middle of the night.
If it's too urgent, try online troubleshooting measures. Otherwise, you should wait until dawn to have a conversation with a Verizon agent.
F.A.Q.
What is a Verizon PUK code?
PUK stands for Personal Unlocking Key. This is the unique 8-digit code you use to unlock your SIM card. You can also use it to change your card PIN.
Is it possible to find my Verizon PUK code online?
Yes, this is the easiest way to get your PUK code if you've forgotten it. You just need to visit https://www.verizon.com and log into your account. Find the About My Device section under My Devices and click My PIN and Unblocking Key (PUK).
Can I use a Verizon SIM card without a PUK code?
No, a PUK code is required to unlock your SIM card. Verizon takes these measures to protect your account from third parties. Such a safety system turns out to be really effective.
Conclusion
Now you know how to unlock a Verizon sim card within minutes. You could use three online options which you can use wherever you want. Also, you can call the Verizon hotline, prove your identity and restore PUK with Verizon expert help. But beware that they don't work from 11 PM to 6 AM.
Still have questions about your devices? Contact Howly experts. We are ready to help you in any part day or night.