Windows 11 is becoming the only choice, as Microsoft announced it stops Windows 10 support in a couple of years. While trying to update your current version of the OS, you might face Windows 11 errors. This article tips on how to install Windows 11, even if the installer says it is impossible.
Before we start
Save your time and let professionals resolve your issue in minutes!
Want to start solving your problem immediately? Experienced Howly troubleshooters can fix your issue ASAP. They're already waiting for you in the chat!
The benefits you'll get while troubleshooting your issue with Howly experts:
Qualified help with laptops HDD

Quick advice right in your device 24/7/365

Expert reply within 60 seconds

Clear step-by-step guidance

Limitless number of follow-up questions

Understanding and empathetic help till your laptop HDD issue is fully resolved

All answers you need in one place
How to understand if this PC doesn't support Windows 11?
There are several ways to test your device on Windows 11 compatibility. The simplest is to get a list of system requirements on Microsoft's website and compare.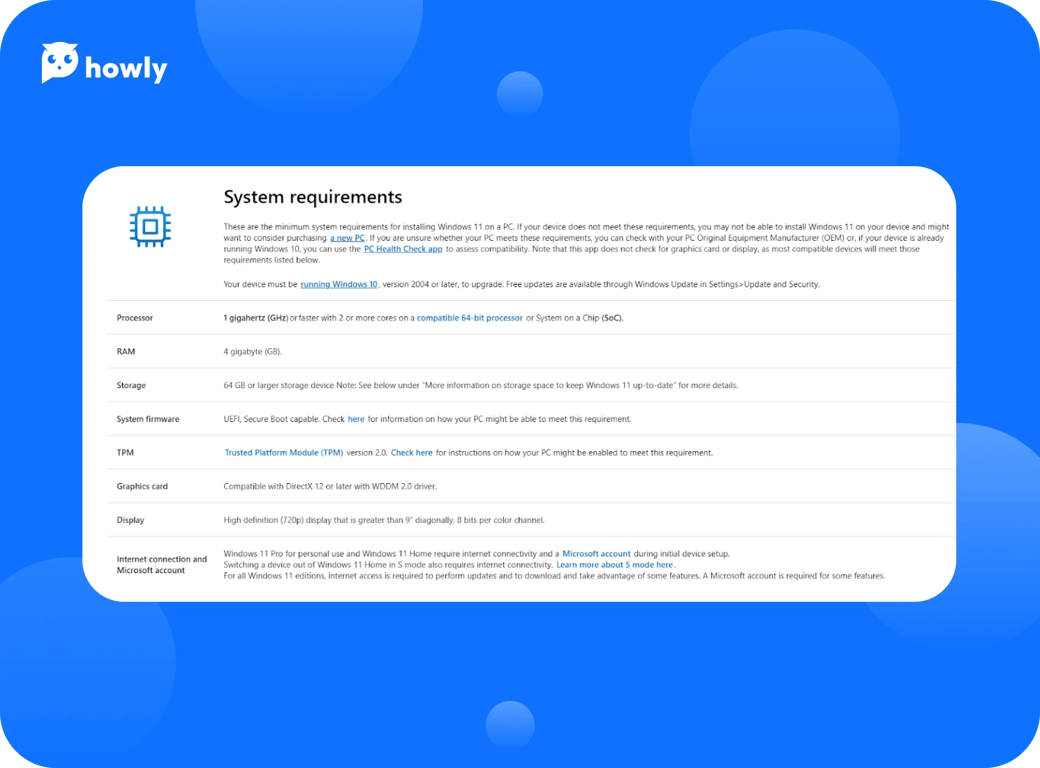 However, if you own Windows 10, apply the PC Health Check app. It points out the parts of the device that do not correspond to the minimum system requirements.
Nevertheless, sometimes the program fails to describe the Windows 11 error. To mend this issue, read further.
The Secure boot
Most current computers are supplied with Secure Boot. According to new standards, it safeguards devices from loading malicious software during start-up. The Windows 11 checker list includes the Secure Boot test.
To check if your device has Secure Boot, use Windows + R keys, write a command msinfo32.exe, and push Enter.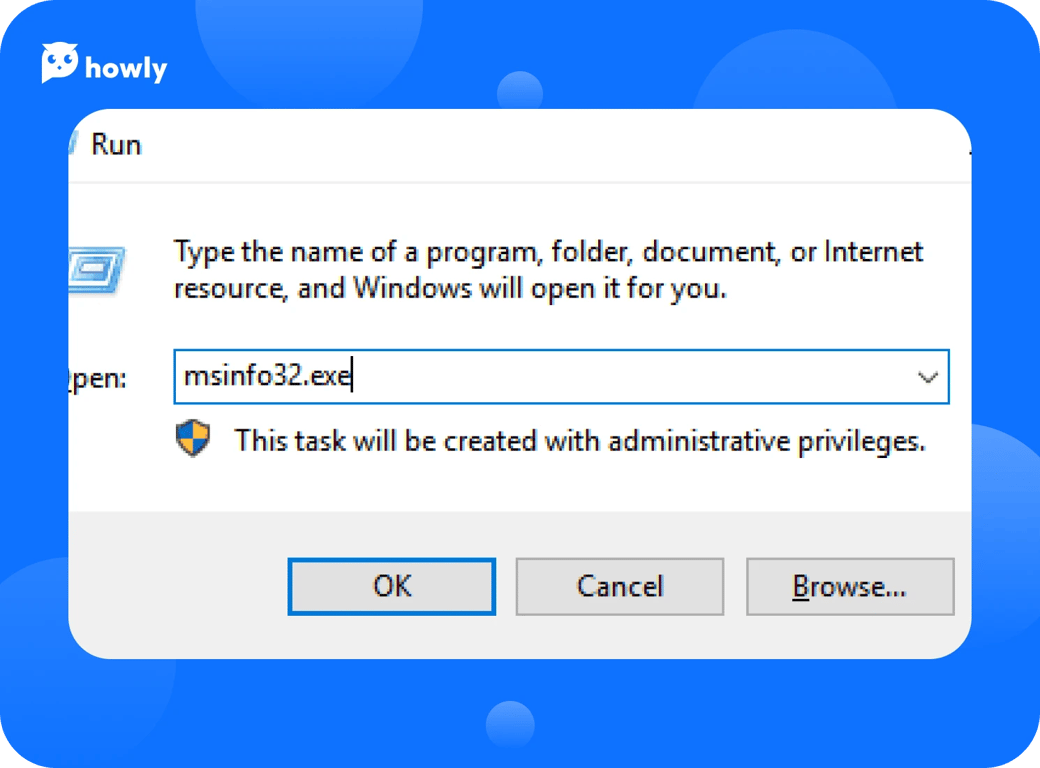 Find System Summary. Go down to Secure Boot State.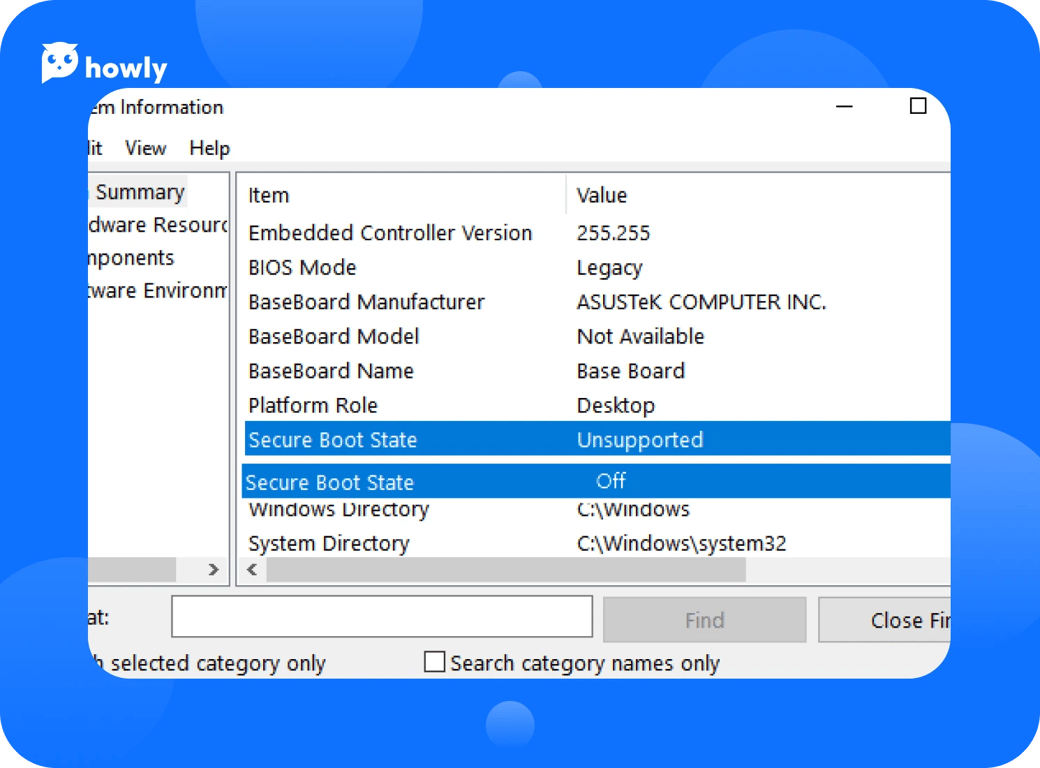 If it is marked as Off, you can turn it on as written in Windows 11 Secure Boot fix paragraph below. If you see Unsupported, label, unfortunately, switching on the Secure Boot is impossible on this particular PC.
Unified Extensible Firmware Interface
The UEFI is an upgraded BIOS. It is faster and more secure.
To check UEFI Mode, firstly, reboot your computer and get access to BIOS with F2/F10/Del. Then refer to the Boot Menu and choose the Boot Mode section.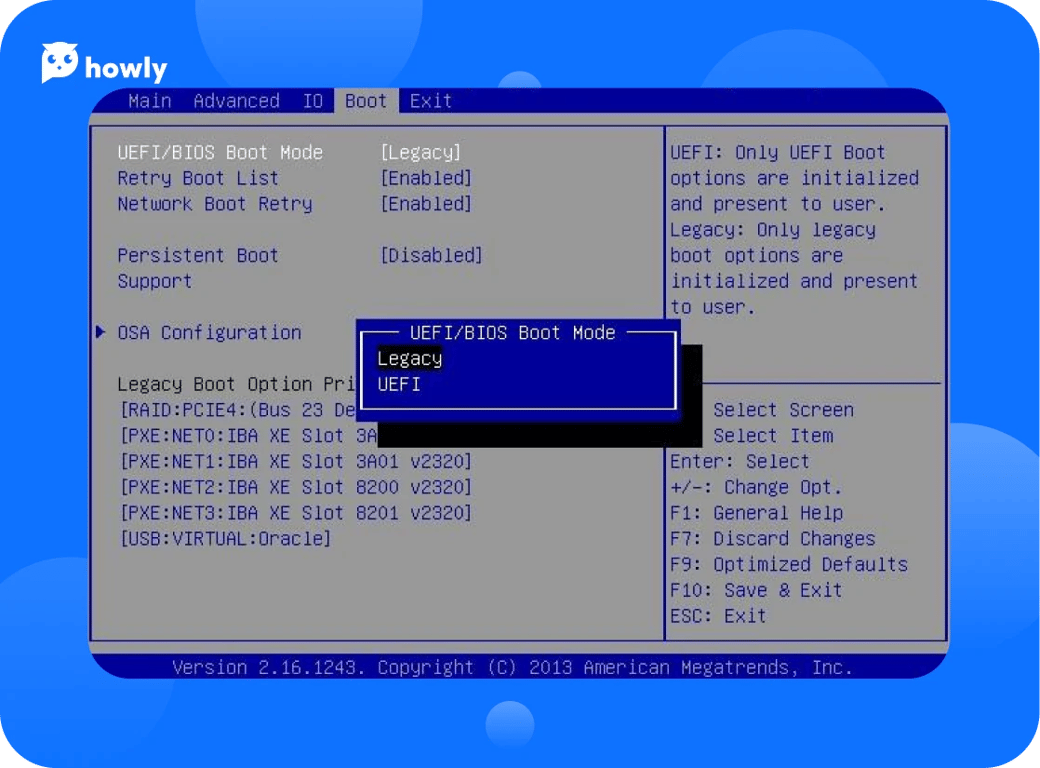 This section shows how to fix Windows 11 not compatible by enabling the Secure Boot.
A 64 GB free space
Too small disk space is a weak point of older systems, but it is easy to fix. Purchase and install the new SSD of a capacity bigger than 64 GB. The bigger it is, the more effective it would be.
TPM 2.0
A TPM (Trusted Platform Module) guarantees boosted security to services like BitLocker, Windows Hello, and others. To confirm that your computer supports TMP 2.0, hit Windows + R keys, write tpm.msc in the Run application, and press Enter.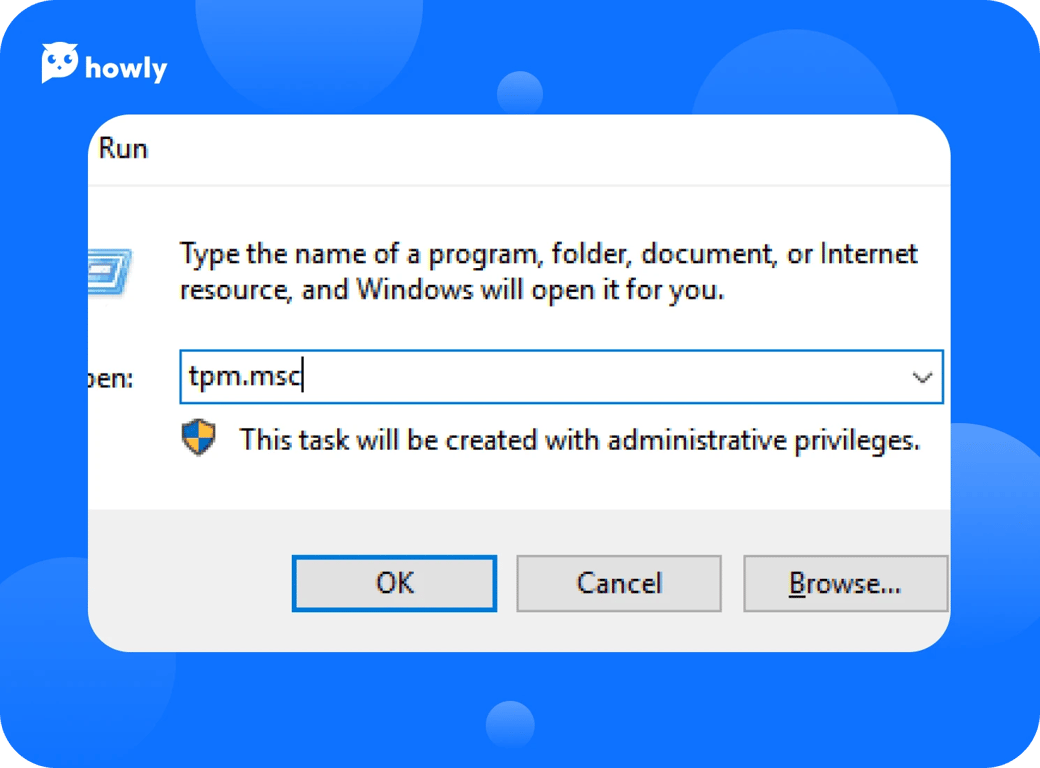 The sign "the TPM is ready for use" should be displayed. Information about the specific version can be found in the TPM Manufacturer Information. If it's lower than 2.0, your PC can't run Windows 11. If it is higher, you will have to enable a TPM.
A 64-bit processor
To check the compatibility of your processor, call for a Task Manager with Ctrl+Alt+Del. Open the Performance section and look at the generation of the processor. Go to the list of supported processors and check if it contains your processor.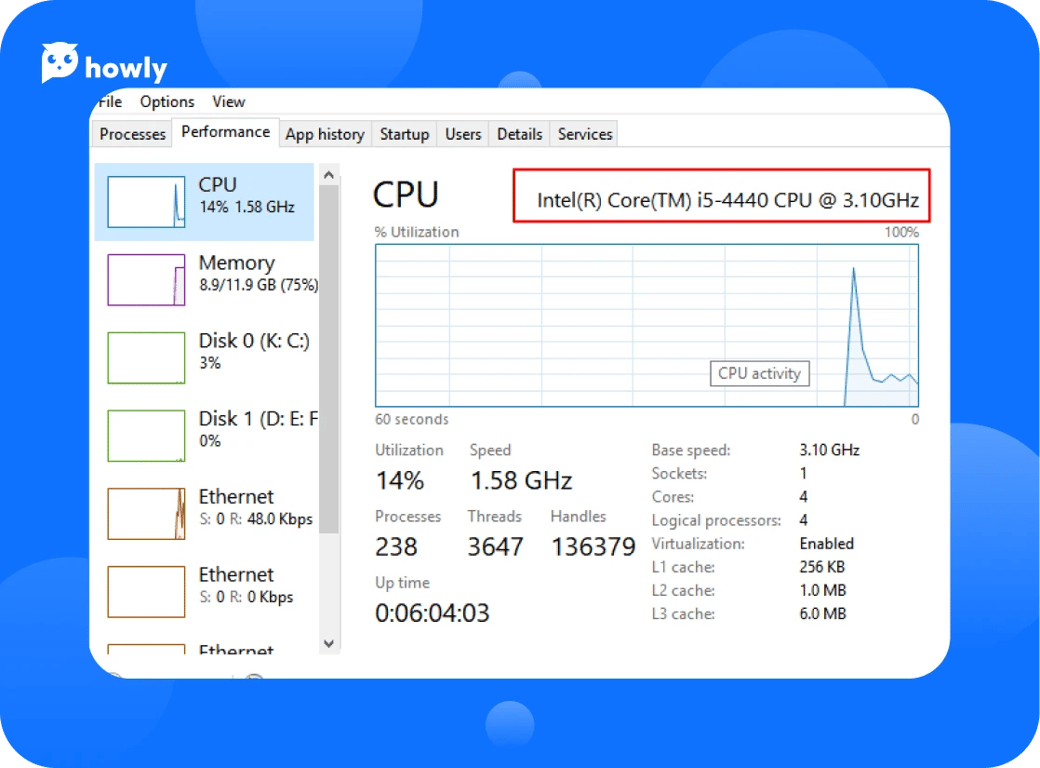 If your processor is not compatible, you still have to have the processor replaced with a compatible one or remain with Windows 10.
How to fix Windows 11 not compatible?
There are several methods that can help to boost your computer. Sometimes necessary hardware is present on a motherboard, but not turned on. The following instructions help to enable them.
Enable TPM 2.0 chip
If your TPM is supported and enabled, turn it on as follows. Start rebooting your device and hit F2/F10/Del to open BIOS. Move to the Security section, and switch the TPM State to Enabled.
After reboot, Windows 11 will install correctly.
Enable the UEFI
If the UEFI is on, there will be Windows 11 error-free updates. To enable it, do the following:
Open Disk Management. The system disk must be of GPT type. If not, you must convert it with specialized software, if necessary to keep the data or partitions.
After the conversion is over, reboot the PC and enter BIOS. Address the Boot Menu, open Boot Mode, and choose UEFI. Save.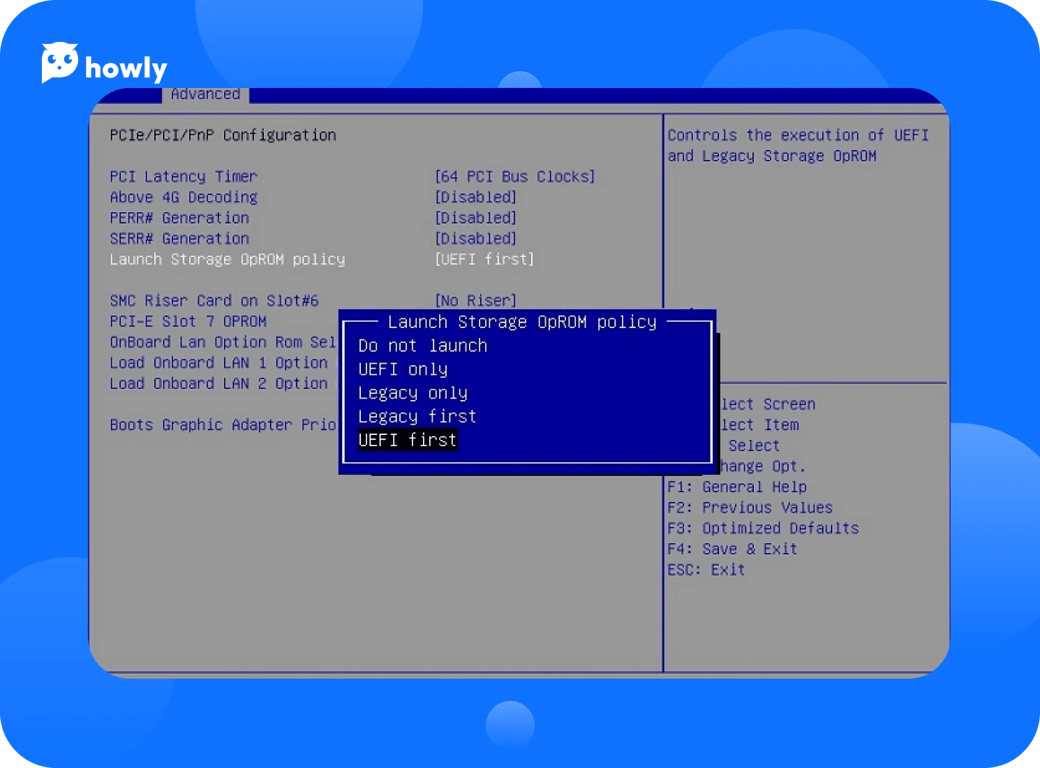 Enable the Secure Boot
Go to BIOS.
Move to the Boot Menu, and turn Enabled in the Secure Boot.
Add space to the OS disk
Purchase a new SSD with a capacity of more than 64 GB.
Open Disk Management: click SSD with the right button of your mouse, go to Initialize, and pick GPT.
Move the OS.
After OS is successfully migrated, restart the computer
BIOS should be set to boot from the new SSD.
Install a Secure Boot module and a TPM on a PC
If you see "Secure Boot enabled but Windows 11 says it's not," or an alternative, try this bypass.
Hit Windows + R, write regedit, and press Enter to launch the Registry Editor.
Navigate to HKEY_LOCAL_MACHINESYSTEMSetupYourfile.
Go to the Your file folder. With a right click of your mouse, create a new document named AllowUpgradesWithUnsupportedTPMOrCPU.
Click the entry you created twice and alter the value from 0 to 1.
Windows 11 will now install with the warning. Remember that running Windows if this pc doesn't meet the requirements Windows.
What happens if running Windows 11 on an unsupported PC?
Microsoft won't prevent forceful installation. Nevertheless, it is not recommended. You may face unwanted consequences, as the operation has not undergone the necessary tests and optimizations.
To begin with, your device may not perform correctly and any updates, including security, are under question. Additionally, the manufacturer's warranty does not cover harm done to your computer as a result of incompatibility.
FAQ
Is my laptop compatible with Windows 11?
Firstly, refer to the official requirements listed on Microsoft's website. As an alternative, use the PC Health Check app. If they are not met, you need to adjust your PC slightly as stated in this article.
How do I enable TPM 2.0?
If the motherboard has TPM 2.0 chip, you can switch it on. For that, go to System Utilities and find System Configuration. Seek for BIOS/Platform Configuration, then open Server Security. You have to pick TPM Options. Select Enabled.
What do I need to do with Windows 11 if my computer is old?
You can upgrade to Windows 11 even if your computer is unsupported. However, Windows Update won't let you do this. Instead, you will need to go deeper and manually complete an installation using the instructions in our article.
Conclusion
Windows 11 will become the only supported OS by Microsoft. However, it requires more powerful hardware. Now you know what to do if your PC can't run Windows 11. In most cases, there is a way to run it on outdated computers through manual settings.
Refer to our instructions on enabling UEFI, TPM 2.0, and Secure Boot to reach a new level of productivity. The top-notch specialists of the Howly team are here to help and answer all your questions.