Sometimes you would face some difficulties when upgrading your PC. One of the most actual problems that Microsoft users are facing today is how to load Windows 11 on an unsupported CPU. Let's see how to solve the issue!
Before we start
Save your time and let professionals resolve your issue in minutes!
Want to start solving your problem immediately? Experienced Howly troubleshooters can fix your issue ASAP. They're already waiting for you in the chat!
The benefits you'll get while troubleshooting your issue with Howly experts:
Qualified help with laptops HDD

Quick advice right in your device 24/7/365

Expert reply within 60 seconds

Clear step-by-step guidance

Limitless number of follow-up questions

Understanding and empathetic help till your laptop HDD issue is fully resolved

All answers you need in one place
Why does the problem occur?
Windows users may face a lot of issues during the new operating system installation process. Even applying support platforms does not change the situation. That's because Microsoft has established some new security requirements. Now it demands a thorough PC hardware and software examination before the system update to make sure the computer will be able to function appropriately. Many users point out that installing Windows 11 is often impossible, even on some modern devices equipped with Intel Core generation 5 or 7 processors and frequencies faster than 2 GHz.
Microsoft's experts don't hurry to appear with an explanation, but customers get this as a testing and bug-solving period needed to make the platform well-performing.
At the same time, there is a way to install Windows 11 without any problem on an incompatible CPU. You need just a little patience and attentiveness when following our guide. Let's dive in and figure it out!
Preparing to download Windows 11
Before any operations, you should remember that it is important to inspect if Windows 11 is supported by your computer or laptop. You can use a simple PC Health Check tool to examine this. Where to get it? On the official website, under the "Check for compatibility section". After installing the soft you, you will see the window with some basic characteristics of your device: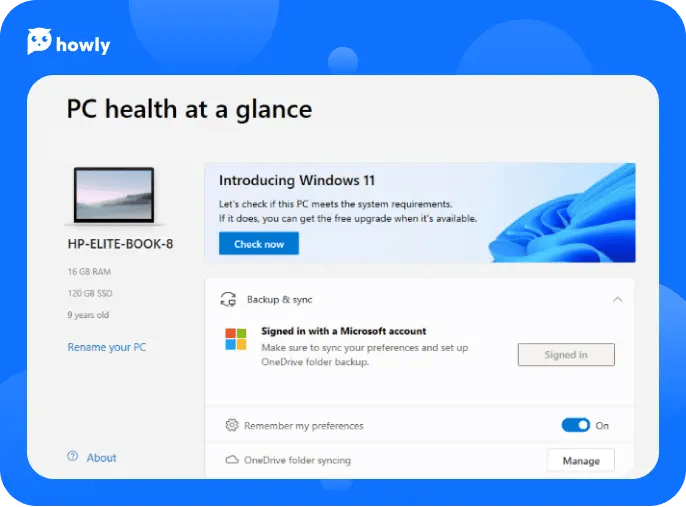 As you would guess, you need the Introducing Windows 11 segment to test the compatibility. Press Check now, and the program will do everything automatically. It will compare whether your computer meets the basic minimal system parameters.
If everything is good, a message that your device is appropriate for Windows 11 installation will appear: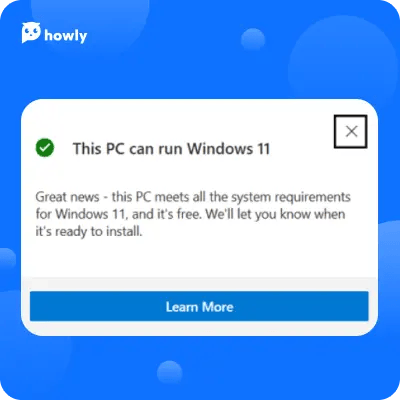 In this case, we advise you to pause until Windows Update informs you that Windows 11 may be loaded.
If something goes wrong, you will see this notification on your screen:
Of course, there are some issues you can solve (they are marked with orange signs on the above-provided screenshot), but if we are talking about the processor, it is not cheap and relevant to modify it just to obtain Windows 11. However, you can use some methods and tips for a simple Windows 11 loading and installing process on a CPU that isn't compatible with the operating system. Let's check them out.
How to fix "The processor isn't currently supported for Windows 11" issue?
In most cases, users who face the mentioned problem see this type of error:
As a rule, it points out that your device's CPU is not in Microsoft's officially approved list of supported processors. Some experts state that the catalog will be expanded in the future. That's why Windows 10 will be supported till 2025, and you shouldn't discover any big failures from Microsoft's side for a few years more.
If you simply cannot wait for your CPU to be included in the official list, you may try to update your previous system to Windows 11 even if your machine doesn't match the minimum soft requirements. However, bear in mind that in this case, Microsoft Corporation can't guarantee the safety and appropriate functioning of your computer.
At the same time, if you struggle to get Windows 11 on incompatible equipment, here is our guide for you.
Warning! Before you start any manipulation, make a system backup to have an opportunity to step back.
Step 1: Make use of the Windows 11 virtual disk  ISO file
First and foremost, obtain the Windows 11 simulated ISO file. You can find it on the Microsoft official website, particularly on the Download Windows 11 page. Inside the drop-down menu of Download Windows 11 Disk Image (ISO) you will see the next options: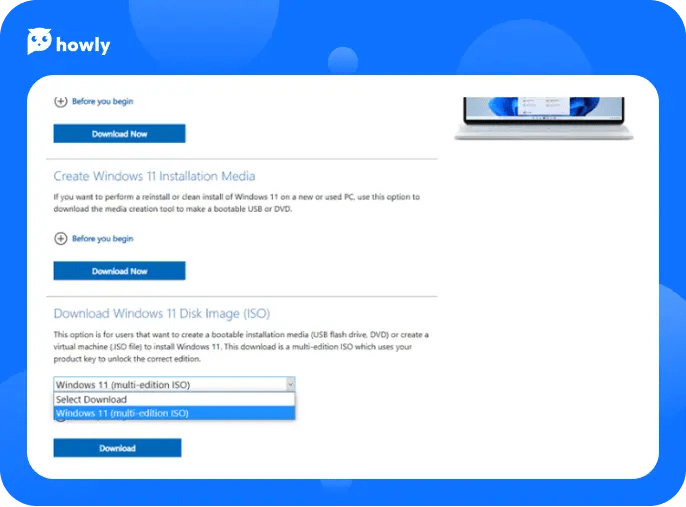 Select Window 11 virtual emulated disk file (multi-edition image) from the options list, and then hit the Download button. Then you will be forwarded to new options where it is necessary to choose the product language: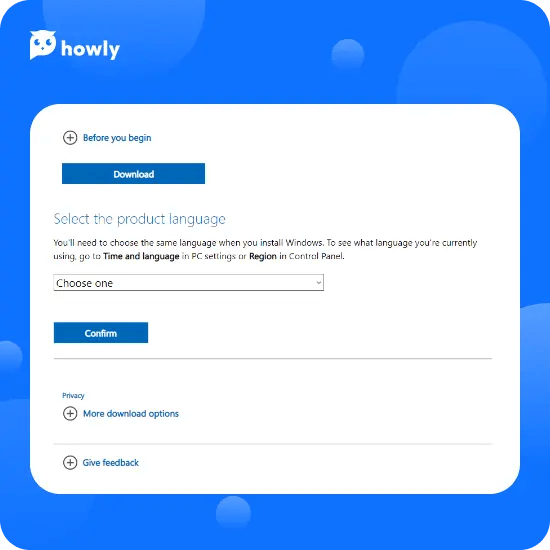 After you've done that, click on the Confirm button. The next step is to choose the Download option available. After this, the downloading should start, and we can move forward.
Step 2: Run the CPU test by making changes to the Windows Registry
Foremost, we have to launch the Registry Editor. On your computer's instrumental panel, call up the Search tool and type "regedit" to find the software needed. We recommend you run the Registry Editor as an administrator (it gives you more rights during operations). This is how it would seem: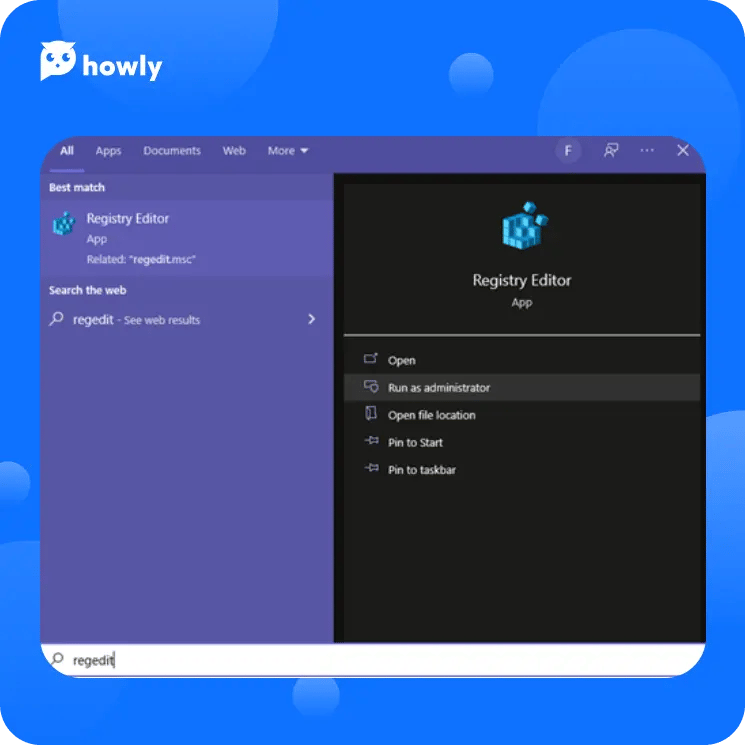 Once the program has opened, follow the next path inside the opened editor: HKEY_LOCAL_MACHINESYSTEMSetupMoSetup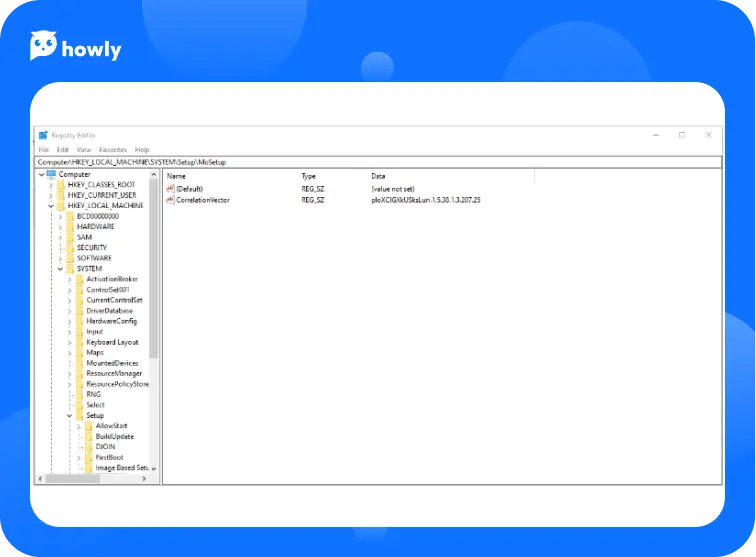 Then double-click on the free space  in the opened section and create a new registry record with the DWORD (32-bit) selected Value: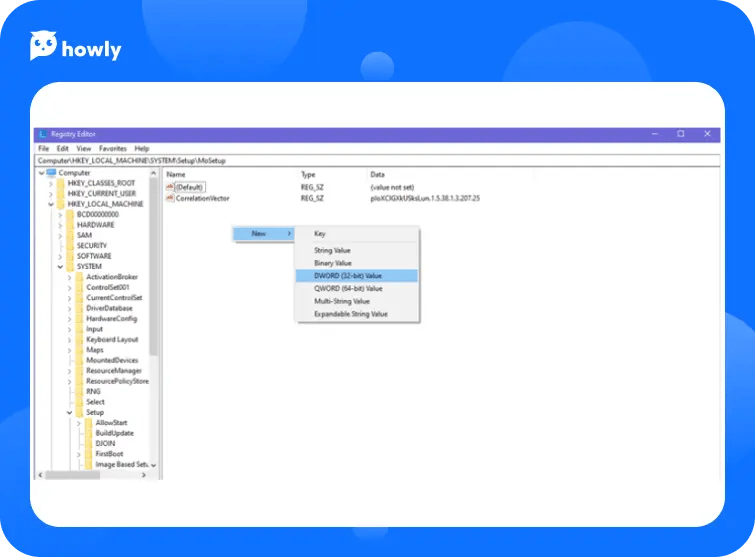 It is important to name your created record in the registry as AllowUpgradesWithUnsupportedTPMOrCPU:
You can't leave the registry record empty. In our case, print in the Value data section "1" after double-clicking on the item. Click OK - and then you can close all the windows related to the Registry Editor.
After operating in the Registry Editor, you need to restart your device system to let all the changes come to life.
Step 3: Make manipulations with the downloaded ISO file
Call up File Explorer
Locate the Windows 11 virtual disk emulated image in .iso format. (it will be easier if you remember the downloading path)
When you have the file found, press the right button on the mouse to call up the context menu and then click on Mount if you've decided to use File Explorer. If you are working with the virtual disk emulation soft, click on Open with … (for example, UltraISO).
Warning! Before all the operations are considered in Step 3, it is better to install a program that is specifically designed to interact and operate with virtual disk images. It is impossible to manage them comprehensively with only File Explorer.
Inside the opened catalog, look for the installation file. Run it and adhere to the guidelines. In many cases, Windows 11 installation ends successfully.
F.A.Q.
Can I install Windows 11 if my processor is not supported?
If you have a PC with unsupported hardware, you can upgrade to Windows 11, but not through Windows Update. To do this, you will have to use a bootable USB drive or ISO file to perform a manual in-place installation or upgrade.
What are the hardware requirements for Windows 11?
- 1 GHz minimum processor with two or more cores on a compatible 64-bit processor,
- 4 gigabytes (GB) of RAM or more,
- Available storage of 64 GB* or more,
- Graphics card must be compatible with DirectX 12.
What happens if I can't upgrade to Windows 11?
You can delay updating Windows and update later. Support for Windows 10 will end in 2025, but you can still use it.
Conclusion: Windows 11 downloading process is quite easy, even on an incompatible CPU
It is easy to load the modern Windows 11 system by implementing our step-by-step instructions. Everything is possible if you read all the messages or notifications carefully and make backups. These are the main things you should always remember when dealing with software problems like the one described here.
The key steps for loading Windows 11 on your device's incompatible processor are getting the Windows 11 virtual disk image in .iso format, modifying your register records, unpacking the emulated catalog, and starting the setup process.
At the same time, we would recommend you not to hurry with the Windows 11 platform installation. The operating system is new, and users may face bugs and software issues, and a testing period is needed in cases like that.