Have you bought a laptop with the FreeDOS operating system? If yes, it would be useful to learn how to install Windows on it because this is the only way to ensure that the device works properly and meets the modern user's needs.
Before we start
Save your time and let professionals resolve your issue in minutes!
Want to start solving your problem immediately? Experienced Howly troubleshooters can fix your issue ASAP. They're already waiting for you in the chat!
The benefits you'll get while troubleshooting your issue with Howly experts:
Qualified help with laptops HDD

Quick advice right in your device 24/7/365

Expert reply within 60 seconds

Clear step-by-step guidance

Limitless number of follow-up questions

Understanding and empathetic help till your laptop HDD issue is fully resolved

All answers you need in one place
What is FreeDOS?
FreeDOS is designed to work primarily with hard disks or floppy disks. Hence its definition is - a disk operating system. Today its scope is not as wide as it used to be 20 or more years ago because FreeDOS has become highly specialized.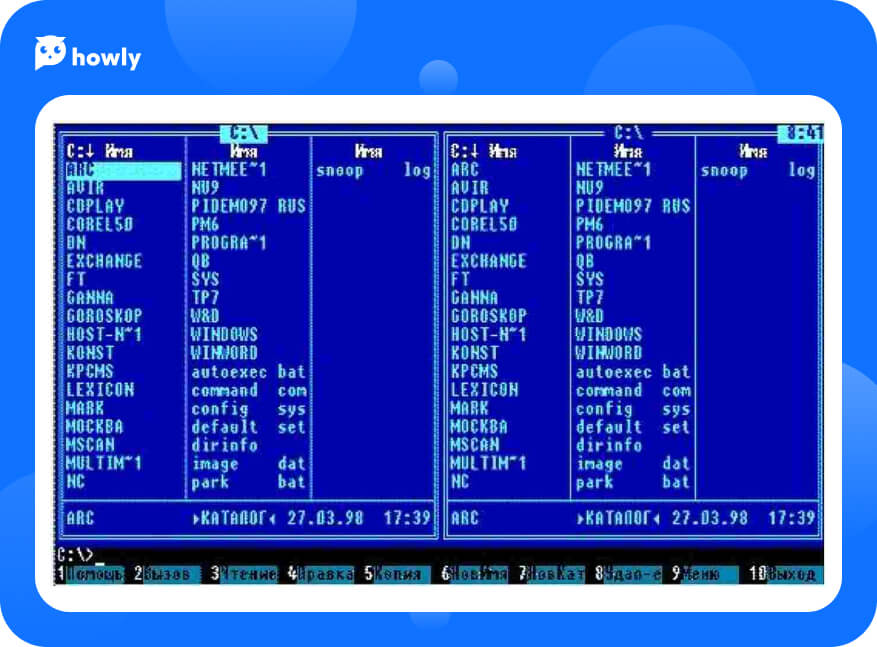 As information technology and electronics, in general, are evolving steeply, FreeDOS has gradually lost its former popularity. It has been replaced by more familiar systems such as:
However, FreeDOS remains free of chrage, and its code is open-source. This explains its active distribution and usage these days. However, the system cannot solve the range of tasks that many users face today. This means that its users will also have to install Windows.
The process of installing Windows on FreeDOS
It is important to remember to save any personal data that you may have transferred to your laptop earlier. Once the successful reinstallation is complete, it will be lost and can't be restored.
The steps required to install Windows:
Insert the installation disk/flash drive into the floppy drive/USB port.
Set the correct Bios settings. Press the DEL/F2 key. Make sure that your installation media is at the top of the list.
Wait for the notebook to start after rebooting. Then the installation process starts immediately.
Study the instructions that pop up on the screen. You will need to accept the license terms and conditions. Then configure the basic settings.
The next step is formatting. Once this has been completed, you must continue with the installation process. Do not be alarmed if your device occasionally reboots. This is normal.
Remember that the hard disk is always pre-divided into 2 partitions - C and D and it is important to make sure that the new operating system is installed on the C drive.
End of the process
The final step is to install the necessary set of drivers, without which the work will not be complete. Drivers can be easily downloaded from the Internet. Do not forget about the software package. Installing FreeDOS seems simple, and it really doesn't require any additional knowledge. Just follow the steps, and it will all work.
Invaluable expert help
Still can't install it correctly? The laptop doesn't start, or works unstably? If you try to install it on your own, this often happens. Howly will help you get any solution online. Our experts will assist with any issue related to the installation of Windows or FreeDOS and with any other of your concerns. All our employees have extensive experience, which guarantees quality services. Just type your question and pick a step-by-step solution in a few minutes!