Laptops are complex machines, so you should reset them every few years. This action removes all files from the PC, including corrupted ones, and you will have a few extra months to work without glitches.
Before we start
Save your time and let professionals resolve your issue in minutes!
Want to start solving your problem immediately? Experienced Howly troubleshooters can fix your issue ASAP. They're already waiting for you in the chat!
The benefits you'll get while troubleshooting your issue with Howly experts:
Qualified help with laptops HDD

Quick advice right in your device 24/7/365

Expert reply within 60 seconds

Clear step-by-step guidance

Limitless number of follow-up questions

Understanding and empathetic help till your laptop HDD issue is fully resolved

All answers you need in one place
When you sell or pass a computer to another person, it's crucial to delete every bit of personal information. You can do it only by factory reset. It could shred all the data from your Acer laptop so that no one could restore it.
Preparation: what you should do before the factory reset
Make some preparations before you reset the computer. Start with backing up all essential information if you are not going to sell your laptop. It will help you restore all the data on your Acer laptop after the factory reset.
Write down the most important passwords, including those you use to connect to Wi-Fi. This type of reset deletes information about connections. Please note that you will need a lot of traffic to back up the data. So follow the next steps to prepare your Acer laptop for the factory reset:
Find a place with a high-speed connection;
Save the most valuable data on physical drives or in the cloud;
Create a restoration point.
Factory reset your Acer laptop via Care Center
This option will suit users with the Acer Care Center apps on their laptops. It's a group of applications that allows you to back up and restore your system and its settings. Here is an instruction on how to delete all data from the PC with this app:
Run the Acer Recovery Management app.
Select the Recovery Management option.
Find the Get Started virtual button on the Reset PC line.
Look for the Remove everything option. It will erase every bit of info from the computer.
You will see new options on the screen. Select Remove the files if you want to remove the data and install the new system back. Choose Remove files and clean the drive if you wish to delete the information from the PC completely.
Confirm your intentions by clicking Reset.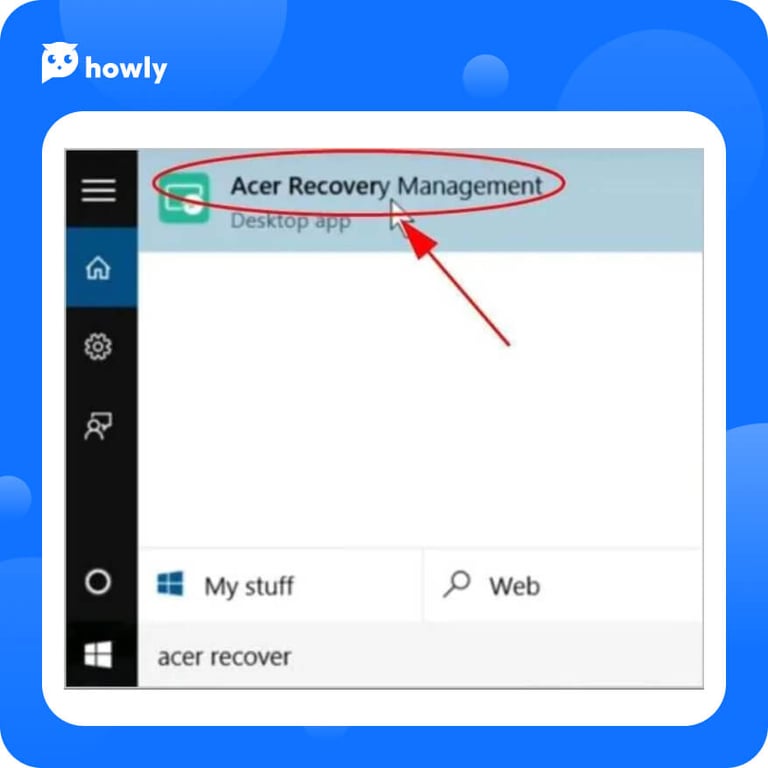 Then Windows will begin to remove all files from the system, including apps installed and personal data stored. The factory reset time on Acer laptops depends on the amount of data and the type of removal.
Usually, it's around 20-40 minutes under the standard procedure and 2-3 hours with an advanced Clean the drive option. We recommend choosing it if you want to sell your Acer laptop.
Select the standard option if you plan to use the laptop after resetting. It will be more than enough.
Try Windows Recovery
It's a built-in tool for Windows 7 and higher versions, where you can create a backup and recover your computer. Stick to the next factory reset instructions on your Acer laptop:
Turn off the device and remove all externals, including HDD, mouse, and keyboard.
Turn your laptop on and simultaneously hold Alt + F10 until you witness a "Choose an option" display.
Select next: Troubleshoot → Reset this PC → Remove everything. Sometimes after this, your laptop may restart. Don't be afraid – it's typical for the Acer laptops' factory resetting procedure.
Look for the Fully clean the drive option if you want to delete everything from the PC.
To save all apps and their settings, click Just remove my files.
If you can't access this app straight from the PC, try the "reinstall" trick. Use the installation drive and run Troubleshooter from there.
Use a USB recovery drive to reset your Acer laptop
Try this solution if you still have a Windows installation disk or USB drive with this OS. Follow the next steps to factory reset your Acer laptop.
Plug in a USB or insert a disk into the laptop.
Wait for 2-3 seconds until you see the installation window.
Choose a language and input method that is suitable for you.
Click Next. Go to the bottom left and choose Repair computer. It will launch the Troubleshoot screen, the same as in the Win Recovery app.
Follow this path: Reset PC → Remove everything.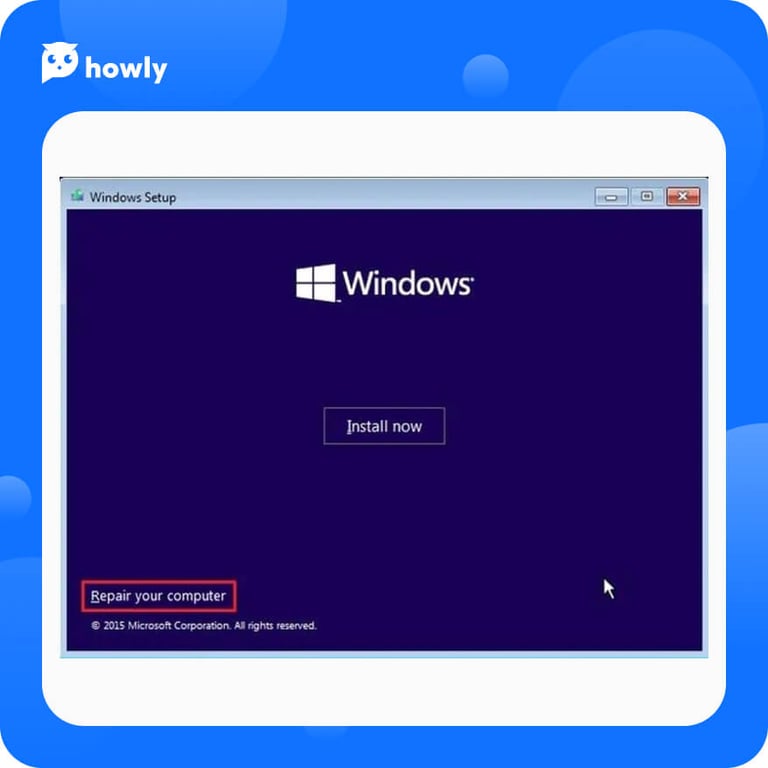 Don't unplug the laptop from the power until the end of the process. It may turn off and on a few times during the reset. Don't worry – your laptop just switches its settings to the default values.
Conclusion
As you see, the factory reset process is not challenging on Acer laptops. You can permanently erase everything from the laptop's HDD within an hour. If you still have tech questions, ask Howly experts for help. We will gladly share our knowledge with you!