If your Xfinity Wi-Fi problem doesn't go away, and you don't know what's causing it, this article will help you understand what the problem is and how you can solve it in the shortest possible time. We'll also tell you about various other Xfinity problems that can occur so that you know how to proceed.
Before we start
Save your time and let professionals resolve your issue in minutes!
Want to start solving your problem immediately? Experienced Howly troubleshooters can fix your issue ASAP. They're already waiting for you in the chat!
The benefits you'll get while troubleshooting your issue with Howly experts:
Qualified help with laptops HDD

Quick advice right in your device 24/7/365

Expert reply within 60 seconds

Clear step-by-step guidance

Limitless number of follow-up questions

Understanding and empathetic help till your laptop HDD issue is fully resolved

All answers you need in one place
Where can Internet problems come from?
When there are Comcast router problems with the Internet, it is always unnerving and there is no understanding of what can be done in such a situation. But in fact, everything is much easier than it may seem at first glance. It is worth first calming down and inspecting the equipment to fix a Wi-Fi problem.
Next, examine everything and think about why it may not work in Wi-Fi. Causes of course may vary, from the smallest to the largest. One reason could be some work in progress that causes the Xfinity Wi-Fi problem. Check if you have paid for everything you need to use Xfinity. Very often the problem could be due to non-payment.
If this does not work, you should try restarting your modem and then turning it on again after a few minutes. This should work. If you're not at home and can't do this in any way, there's a great feature using a special app. Go to your account and use the phone to reboot your modem. If it still doesn't work, then call the hotline and tell them about your problem. Maybe they are having some Comcast router problems in the network, and you just didn't know about them. In any case, the operators will be able to help you and give you reliable information about Internet problems.
What can I do by logging into the Xfinity app?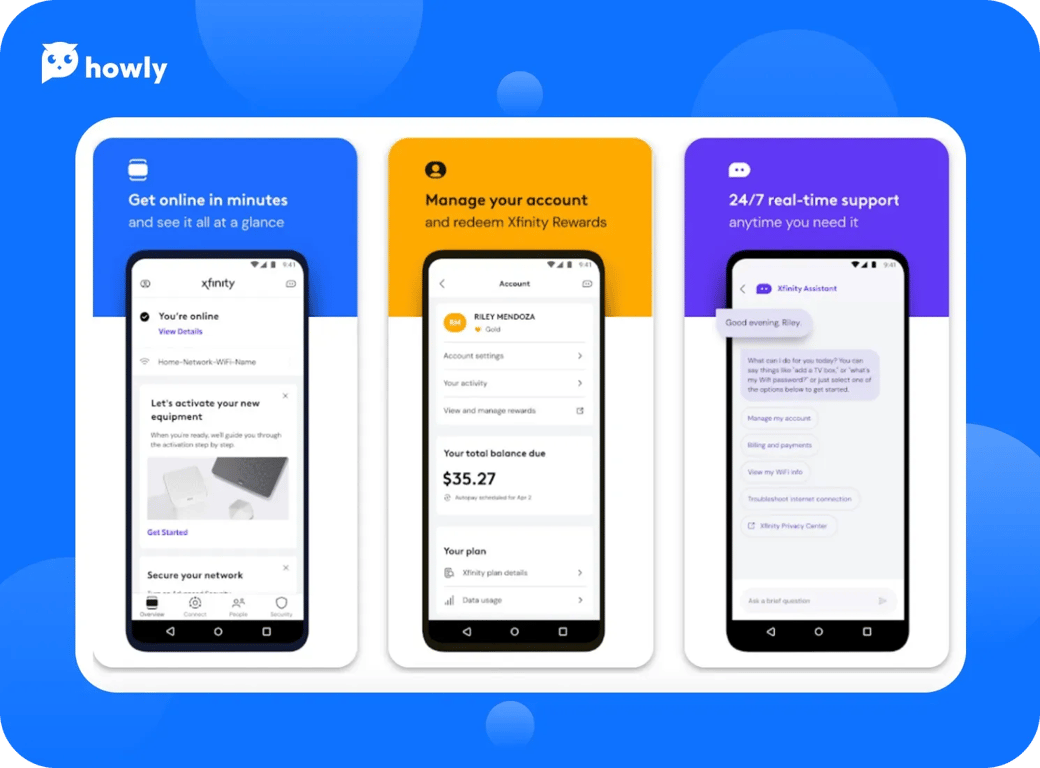 To troubleshoot through the app, you should first download it to your device.
Next, simply sign up if you haven't done so before. And if you already have an existing account, then just enter your username and password.
Go into your account to see sections and suggestions. Find the hardware section specifically.
Next, find your Wi-Fi point, and read all the suggestions for Xfinity troubleshooting. Well, then just reboot the equipment. It will take a little time, you will have to wait. Be careful and choose only what you think will be more suitable for your problem. Then see if Wi-Fi is working or not.
How can I reboot the modem through the app?
You can try to fix it through the app and your account. It may not always help, but it's always worth a try. To do that, just go open the app and try just resetting it remotely. There's a chance that there was just some small error, and everything will work as before. You can use an app like this for any type of phone, from the cheapest to the most expensive. When you want to reboot the fixed Xfinity Wi-Fi router, you don't have to be at home, you can do it from far away.
Step-by-step problem-solving
Here are the most common Xfinity Wi-Fi router problems:
The most common Comcast router problem is a temporary failure.
It is possible that you or another PC user has set incorrect configurations.
If there is a problem with the operating system and its software, there are problems with the network. Outdated drivers or drivers which are not suitable for this operating system may also interfere with the connection.
The presence of problematic network equipment. Including failure of communication via wires and cables.
Sudden voltage fluctuations.
To troubleshoot, do the following:
Check your equipment for continuity, whether all lights are working and nothing is beeping.
Try to disconnect all wires related to the Xfinity Wi-Fi problem.
Reconnect everything again, but do it after a certain time of 10 minutes.
Try to see if it works. Through your browsers, load some web pages. If it works, then you are fine and nothing else needs to be done.
Try asking your friends who use Xfinity app if everything works for them or the same for you.
Call technical support and find out in detail what to do and how to do it and why it does not work for you.
Diagnosing Wi-Fi network failures with the app
You have the option to restart the gateway through the app by logging into your account and selecting Connectivity problems. Then you will be offered several options, select restart and wait for a while until it finishes restarting your hardware. Next, check to see if your device is working properly. If you can't do the network Xfinity troubleshooting yourself or can't figure out exactly what the problem is, we recommend contacting a trusted service center. Qualified experts will be able to provide their customers with professional support while accurately diagnosing and quickly resolving any failure. You'll save time as well as money and enjoy full network connectivity.
How do I fix similar problems?
If you have an Internet or Xfinity Wi-Fi problem, the amount of Xfinity troubleshooting you can do in the app is limited. However, in the Internet tab, you can click Reboot device to reboot the fixed Xfinity Wi-Fi router. You won't believe it, but this simple trick can solve a lot of connectivity problems. Otherwise, you can click General Problems and Solutions to get a handy list of frequently asked questions, answers, and guides. It's less intuitive, just the option to remotely solve the Comcast router problems automatically, but still useful if you're willing to read and maybe take on the job yourself.
If you install it yourself, you may encounter multiple problems. You may not be able to fix the problem at all and will need the help of a trained professional. You may in some way make things worse, or you may set up your fixed Xfinity Wi-Fi router somehow wrong and have to spend extra time looking for the causes. If you do not understand, then just do not touch anything, and it is better to talk on the phone with the operator, who will tell you how and what you can do or where to go for help.
4 ways to fix a broken Internet network?
Be sure to inspect the equipment.
Reboot the modem either directly or through your phone.
Remove all wires related to the breakage and turn everything back on after a while. Check if it works.
In the application, you can select particular Comcast router problems and try to fix them.
Defects of the TV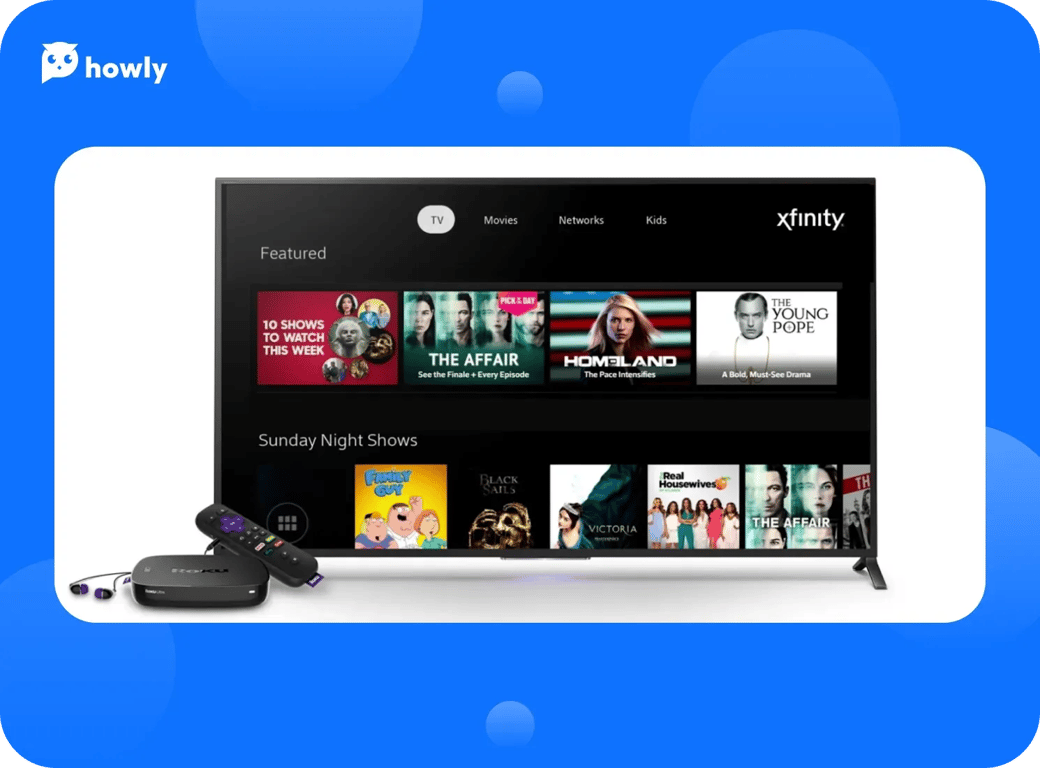 If you are having problems with your Comcast Xfinity TV service, you can click TV in the My Account application to see a list of available Xfinity troubleshooting options. If you have more than one TV in your home connected to a receiver, you first need to select the TV you want to repair.
You can quickly reboot it by clicking Reboot this device. If your problem is a little more complicated, you can click Troubleshoot instead. It will first ask what the problem is. On-Demand may not be working, your cable box is working weirdly, or you have an error message. Either way, you can select the problem, and Comcast will automatically try to fix it for you. It will ask if the server services helped, and if not, you can continue Xfinity troubleshooting.
In the end, most basic problems can be solved by rebooting the device, but you can also schedule a repair appointment if necessary. You can always watch free movies and TV shows online while you wait.
Solutions to Xfinity Voice malfunctions when they occur
Because of the complexities of how voice connections work, the app does not offer many options for solving the Comcast router problems you encounter. In the Voice tab, you can click General Problems and Solutions to read something that might help you, such as if you are having trouble setting up your voicemail. However, the application will not be able to remotely restore anything related.
Summary
It's important to remember that sometimes the Comcast router problems you encounter are not limited to your home. That's why as soon as you open the app, Comcast will let you know if there are outages in your area that could affect service. In that case, it's out of your hands to fix the problems, but they're usually resolved within a few hours.