If you're fond of traveling, you must be familiar with Clear. Its membership is designed to save you time standing in lines when you get through airport security. But as it turns out, not all subscribers find the service so convenient and advantageous. If you're among those bothered by the question "How do I cancel my Clear membership?"Howly is willing to help you with any issue. We've figured out the pros and cons of the service, explored its pricing policy, and prepared easy guidelines on canceling your Clear membership promptly and effortlessly from any device.
Before we start
Save your time and let professionals resolve your issue in minutes!
Want to start solving your problem immediately? Experienced Howly troubleshooters can fix your issue ASAP. They're already waiting for you in the chat!
The benefits you'll get while troubleshooting your issue with Howly experts:
Qualified help with laptops HDD

Quick advice right in your device 24/7/365

Expert reply within 60 seconds

Clear step-by-step guidance

Limitless number of follow-up questions

Understanding and empathetic help till your laptop HDD issue is fully resolved

All answers you need in one place
What is Clear?
Clear is a renowned service designed for quick verification of identity at airports via special security kiosks. The membership provides a great time economy and allows you to pass the standard security line without checking your biometric data with a TSA representative. Instead, you subscribe to Clear and undergo the process of identity check at a kiosk. Once your data is verified, you get right to the head of the TSA line and move on to the next stage – the procedure of physical scanning. And you can complete the process more comfortably and proceed to the front of that line too if you have TSA PreCheck. If you aren't subscribed to the service, you have to get through airport security as usual, passing the standard TSA screening line. It's best if you have both TSA PreCheck and Clear memberships, which allows you to undergo security checks as promptly as possible.
You can use Clear in various locations throughout the US – not just at airports but also stadiums and concert venues. The company offers over 50 kiosks, mainly in large cities. Go to the official Clear website to check out in what areas the service is available.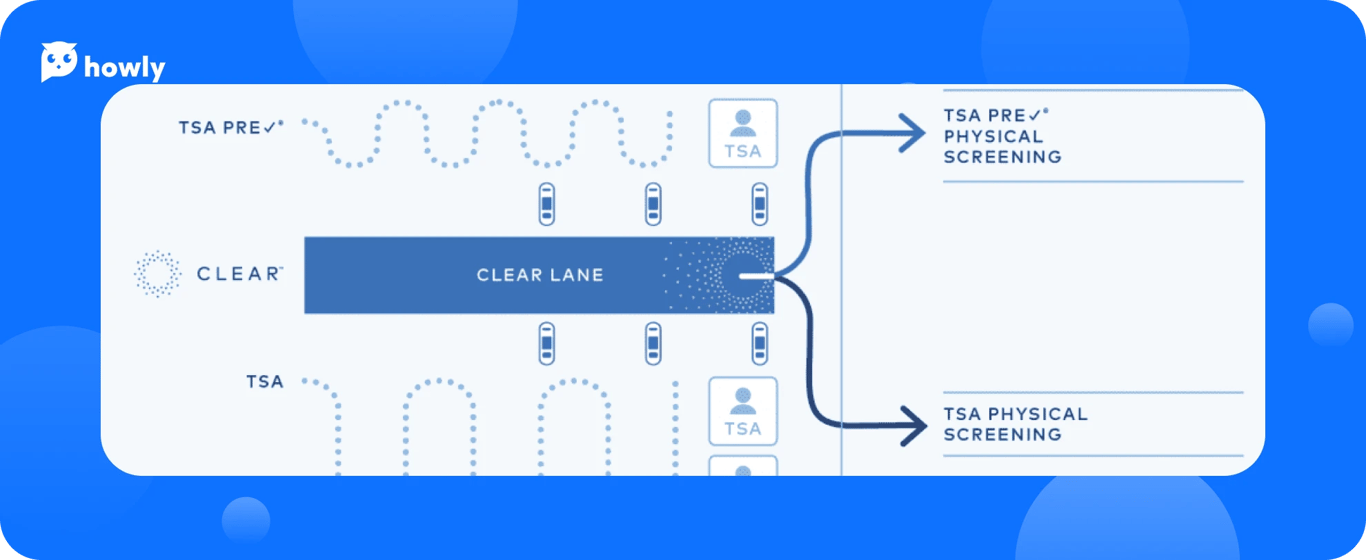 Perks and disadvantages of Clear subscription
Hate standing in tedious lines? Clear may serve you well! However, even though the service is well-familiar to many travelers, not all of them rush to use it. Some people don't even register while others keep racking their brains over the question "How to cancel my clear membership?" So is it worth subscribing to Clear? Let's figure out the benefits and cons of the service so you know whether it's worth paying for it.
Pros
It's enough to be a legal permanent resident or an adult citizen of the US to use the service.
Since the number of Clear subscribers isn't as great as in TSA PreCheck, the lines are much smaller too.
You have a wonderful opportunity to get right to the front of the queue without tedious security checks. It's particularly convenient if you go on a business trip or travel with children.
Subscribing to Clear, you also get access to Health Pass, which includes your info about the COVID-19 vaccination or testing.
Cons
Clear subscription costs as much as $189 per year. At the same time, the TSA PreCheck membership is just $78 for a 5-year term.
The service is unavailable at many airports. Due to the insufficient number of Clear kiosks, the subscription may be of little use to you if you live in a small city.
Clear costs and payments
The price of the Clear subscription is $189 per year (which is $15 per month). The cost is paid in a single fee. However, you have an opportunity to pay a lower price for your membership. The point is that the company partners with United and Delta Airlines and offers their passengers lucrative discounts for the Clear membership. Thus, the annual subscription costs $119 for the members of the Delta SkyMiles program and $109 for those having Medallion Status. Free membership is available to the members of Delta 360° and Diamond Medallion.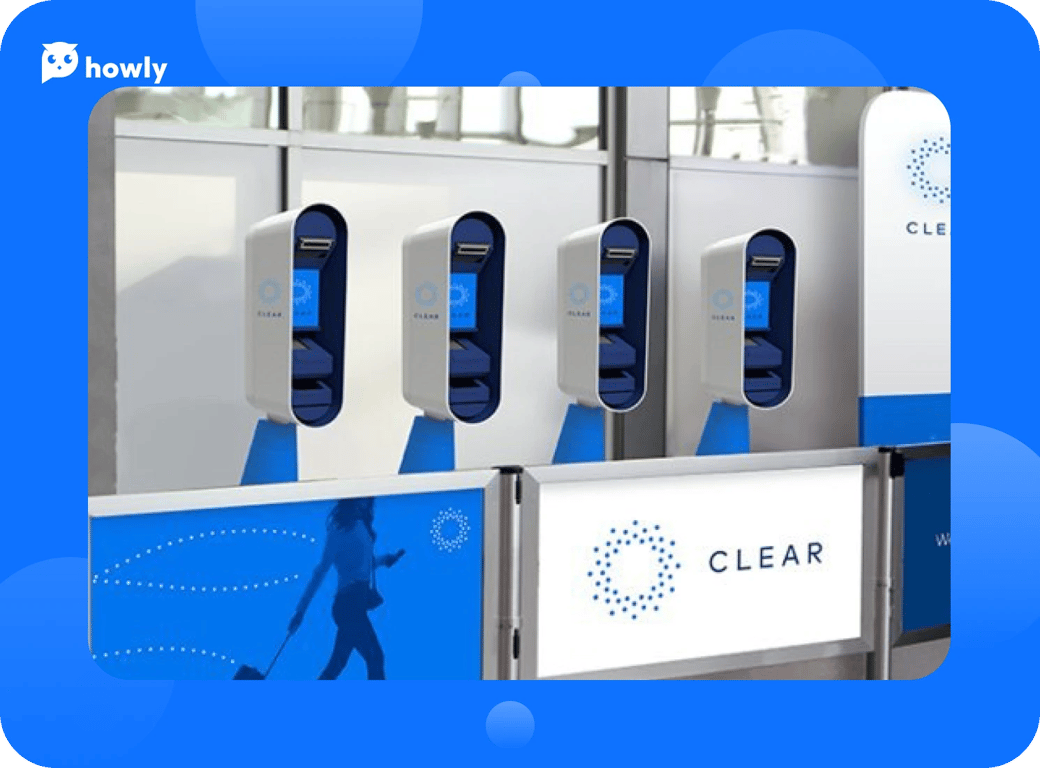 Members of United's Global and Premier 1K are offered the Clear subscription for free too. In case you're a Premier member at a Platinum, Gold, or Silver tier, you can purchase the membership for $109. A regular MileagePlus account provides you with a $70 discount, which means you'll have to pay as much as $119 for your subscription.
What's more, you can get a $100 discount on the membership if you buy it with a Green Card from American Express. To cover the full cost of the CLEAR enrollment, you need to be an owner of their Platinum or Business Platinum Card.
In addition, Clear offers a profitable Family Plan. Thus, you can add up to 3 family members or friends to your membership at a lower cost – just $60 per year (per person). Children under 18 don't require the Clear subscription as long as they travel with adults.
How to cancel Clearme
Decided to cease using Clear? Don't want to continue spending money on subscription payments? Then it's no wonder you're seeking actionable methods to cancel Clear membership. And to be honest, the task is fairly simple. You'll manage to get rid of Clear in a couple of minutes. Besides, you'll even get a full refund for the period left on your membership. And that's cannot but please. So, let's puzzle out 3 straightforward steps on how you can cancel Clearme.
Access your Clear account from any available device you have at hand.
Open Membership Details.
Spot the Cancel option and hit it to cancel the Clear airport subscription.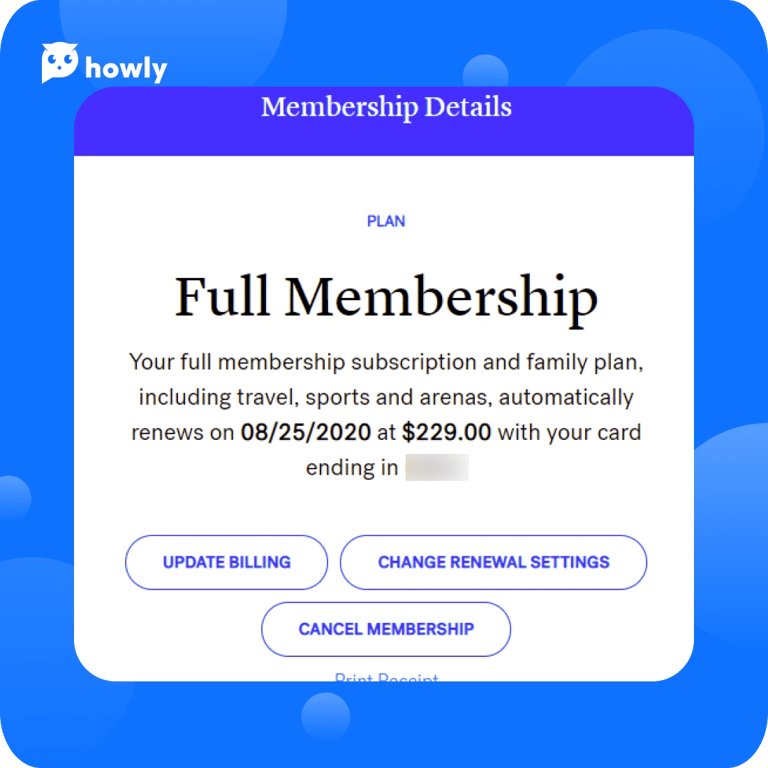 How to use Clear for free
Of course, no one wants to spend a great deal of money on a service they rarely use. And it's difficult to tell that Clear is cheap, especially compared to TSA PreCheck. Therefore, more and more people are bothered by  the question of whether there's a chance to use this service free of charge. Luckily, such an option is available. However, you must:
be a member of Delta 360° or Diamond Medallion offered by Delta Airlines;
be a member of United Global or Premier 1K offered by United Airlines;
have a Platinum or Business Platinum Card offered by American Express.
To receive a Clear membership free of charge, sign up at clearme.com/partner/united or clearme.com/partner/delta.
Can you cancel Clear free trial?
Clear has a free trial – an advantageous offer to its clients that allows them to use the service with no payments during the first two months. If you like the program and find it useful for your goals, you can continue the subscription by paying an annual fee when your free trial ends.
In case you don't consider the service handy and have no desire to continue its usage, you should cancel Clear trial membership one day before its free period runs out. Otherwise, you'll be automatically billed a $189 fee as an annual payment. To cancel the Clear subscription (its free trial), access your account settings or contact the ClearMe support service.
How to contact Clear
If you encounter issues when entering your account, wish to add a friend or family member to your subscription, have any questions concerning your payments, or want to puzzle out how to cancel Clear membership and delete your info from the program, don't hesitate to contact Clear. Their support team is available every day (except weekends) from 8 am to 9 pm. They're ready to resolve any issue you're dealing with.
These are your options to contact Clear support via email or phone:
Email for asking common questions: memberservices@clearme.com
Email for press requests: media@clearme.com
Email for confidentiality issues: privacy@clearme.com
Clearme phone number: 855-253-2763
F.A.Q.
Do I get a refund if I cancel my Clear membership?
The company actually gives prorated refunds to those willing to cancel a Clear airport security subscription. However, the cancelation policy implies that you can get your money back only if the remaining membership period exceeds 30 days.
Can I cancel Clear Me after a 2-month trial?
You are free to deactivate your ClearMe free trial anytime you want, be it several weeks or months after subscribing. To remove your personal information from the database, send your request online via email or call the Clear airport phone number - 855-253-2763.
Is it worth joining Clear?
Clear is a great service for those who do not mind paying $179 per year to reduce the time spent on security lines. Thus, you can get right to the boarding gate, skipping the intrusive airport checkpoints. However, many people still opt for Clear cancellation due to high costs or lack of kiosks in their area.
Final thoughts
Clear is great for avid travelers who fly a lot and hate wasting time on grueling airport queues and tedious security checks. The service also allows you to promptly undergo security screening at a number of sporting and entertainment venues. Apart from all the good things the subscription offers, there are some drawbacks you should take into account. The point is that many airports aren't equipped with Clear kiosks, so the service proves to be useless in case there are none of them in your location. In addition, you may find the Clear subscription disadvantageous if you fly rarely. Whatever the cause, you can cancel your Clear membership at any moment. It's easy to unsubscribe!