Roblox is a worldwide famous sandbox game. It has thousands of sub-games, but at the same time, it works even on old and weak devices. This is one of the main reasons it gathers a huge fan base. So, it's frustrating to see 403 forbidden errors.
Before we start
Save your time and let professionals resolve your issue in minutes!
Want to start solving your problem immediately? Experienced Howly troubleshooters can fix your issue ASAP. They're already waiting for you in the chat!
The benefits you'll get while troubleshooting your issue with Howly experts:
Qualified help with laptops HDD

Quick advice right in your device 24/7/365

Expert reply within 60 seconds

Clear step-by-step guidance

Limitless number of follow-up questions

Understanding and empathetic help till your laptop HDD issue is fully resolved

All answers you need in one place
That's why we are here to help you! Check out the Howly team's troubleshooter, which helps you fix note 403.
What does it mean?
Anyone who gets this error starts to search "403 error code meaning" or something similar. We can tell you that it's an error that shows that there is a network issue on your side. The application sees that you are trying to launch it, but for some reason can't let you in.
It also can be a Roblox maintenance. So we recommend you to check this suggestion too. Usually, this code shows when you have internet issues. So most instructions will be related to this.
How to fix Roblox error code 403
You can easily troubleshoot this problem at home with a fine guide. You don't need to write to Roblox representatives or visit a service center. Check the Roblox status. Maybe it's just down now, that's why you can't get access to the game. So you see the error code 403.
Empty the Roblox cache to remove corrupted temporary files. They are produced by the app to help it launch faster. Sometimes, those files might get corrupted. And it leads to the 403 error.
Check your computer. Temporarily turn down your antivirus. It can act overly protective and block safe services. If this didn't help, switch to Google DNS. Run SFC and DISM tools.
But if nothing helps, delete Roblox and reinstall it back. It's the most severe option that you can do with this game. It removes all associated documents, including possibly corrupted ones.
Check the Roblox status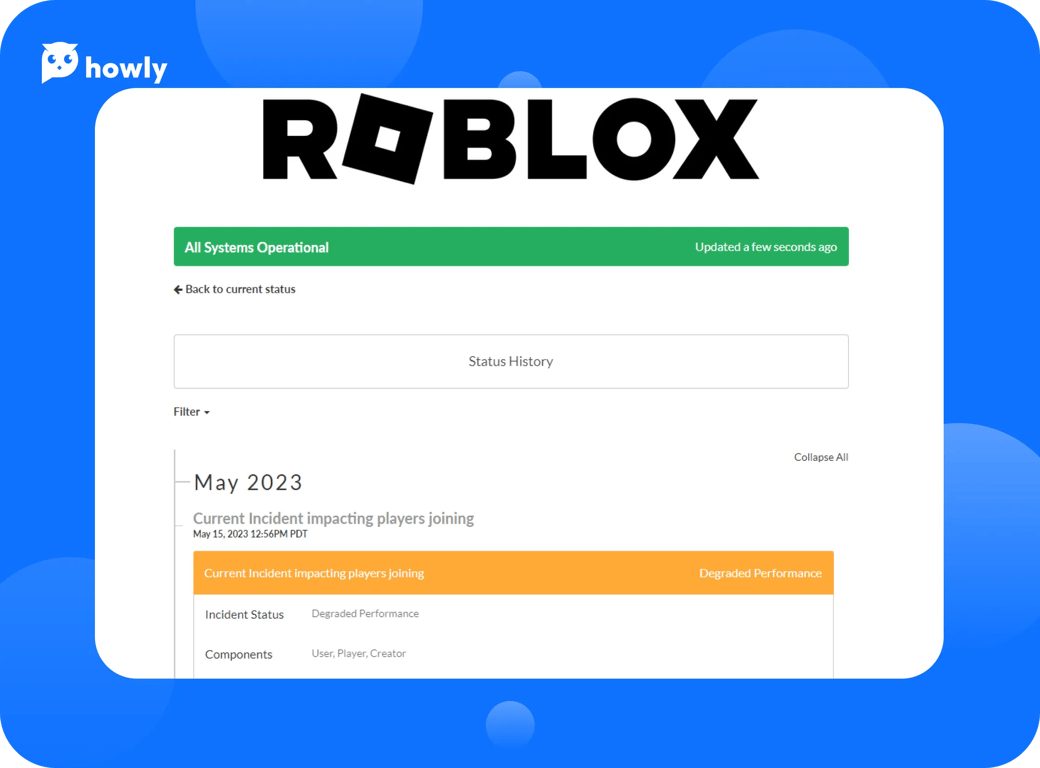 Go to the Roblox status page or check it with the Downdetector. Maybe it goes under maintenance in your region. So you are starting to see the forbidden error 403. In this case, your device works fine. We recommend you just wait 1-3 hours. Usually, it's enough time to fix the Roblox server.
Clear the Roblox cache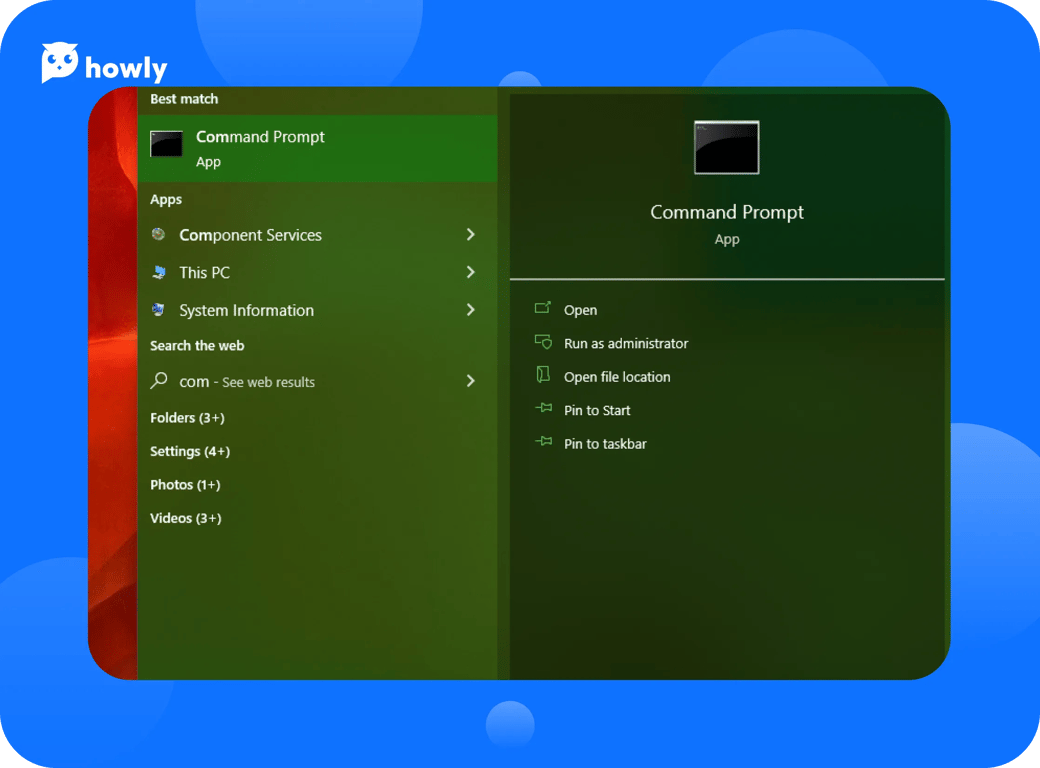 Cache helps to provide you with faster access to the game. The application stores some menu and game-related records as temporary files, so when you open the app it needs to download just a small fraction of the files.
But sometimes the cache may get corrupted. And it leads to various glitches, including the response 403. Here is how you can clear the cache in Windows:
Right-click on Windows and choose Run.
Write the %localappdata% and press Enter. It will open the AppData folder.
Look for a Roblox folder. Open it.
Hold Ctrl + A to pick all files in the folder. Press Delete to clear those documents.
Beware that the game may load slower for the first 2-3 launches. It doesn't have a cache, so it needs to download every game file. If this doesn't help you solve the response code 403, inspect your internet settings.
Disable your antivirus
Try to turn off the antivirus for 10 minutes and visit the game. Usually, those tools create a firewall that saves you from possible contamination. But sometimes it may get overly protective. That's the situation when antivirus doesn't let you visit safe sites and applications. So you start seeing the "status 403" memo.
If you use a third-party protection tool, open the app and choose Disable for 10 minutes or something similar. If you are using Windows Defender:
Type Windows Security on the search bar near Windows.
Pick Windows Security → Virus & threat → Settings → Manage → Real Time.
Switch it to the Off position.
Test Roblox. If everything works now, change your antivirus or add a Roblox to the exceptions.
Turn off the VPN
Those tools aimed to trick the system into that you visit from a different IP or even address. But it slows your speed or alters your connection so much that the Roblox system may find it suspicious. And it's another reason for the code 403.
If you use an external VPN, turn it off as it says in its user manual. If you are using a built-in Windows VPN, stick to this guide:
Click on Windows and pick the icon with a gear to open Settings.
Choose Network & Internet → VPN.
Turn it off and test the game. Roblox works worldwide, so you can play it everywhere.
Switch to Google DNS
Your ISP may use its DNS. But for some reason, it may not be suitable with Roblox. Try to switch to the default Google DNS to get rid of the 403 response code:
Right-click on Windows and select Network Connections.
Pick Advanced network settings → Wi-Fi → Edit → More adapter.
Highlight TCP/IPv4 and choose Properties.
Click on the Use the following IP.
Write next information: in Prefered DNS as 8.8.8.8 and Alternate DNS as 8.8.4.4
Choose OK.
Select TCP/IPv6 and pick Properties.
Choose Preferred DNS and write 2001:4860:4860::8888. In the Alter DNS type the next values: 2001:4860:4860::8844.
Click OK to confirm changes.
Run an SFC and DISM scans
Those scans will look for missing corrupted files, replacing them where it's possible. Here is how you can do it:
Write Command in the search bar near the Windows logo.
Choose Command Prompt and pick Run as admin.
Paste sfc /scannow and press Enter to launch the command.
Restart the device and run the game. If you still have the "HTTP forbidden" memo, try the DISM scan to repair corrupted system files. The instruction stays similar to the SFC:
Run the Command Prompt as admin.
Paste the next command:
DISM /Online /Cleanup-Image /ScanHealth
Dism.exe /online /cleanup-image /restorehealth
Press Enter to run the scan. Restart the device and run the app to check if it helps to remove the "forbidden 403" error.
Reinstall Roblox
It's the most severe action that you can do with the app. It removes every file that was related to Roblox from your system: including downloads, settings, and temporary files. So, when you relaunch the app, you start it from scratch. Your computer will see it as a completely different application.
You can download your progress by signing into your account. Beware that it will take some time. But it will help you to fix the status 403 on Roblox.
F.A.Q.
What does 403 forbidden mean on Roblox?
This error shows that you can't access Roblox due to software issues. It can be the usual Roblox maintenance pause or problem with your network.
How to solve error code 403 forbidden?
Check the Roblox on DownDetector or a similar service. If it shows that the game is working in your region, remove the app's cache, and turn off the antivirus and VPN. Switch to the regular Google DNS. Run system scans. Reinstall the Roblox.
Can you tell me the meaning of error 403 on Roblox?
This error shows that you can't get access to Roblox due to a software glitch. It's either from Roblox or your side. You can easily fix it at home.