For a lot of people, music is not just a piece of entertainment but much deeper than that. Whether we do anything, be it commuting, unwinding, or looking for a fun time, music has become an essential part of our lives. And, to gain the fullest experience of great quality sound, music players have proven to be beneficial.
Before we start
Save your time and let professionals resolve your issue in minutes!
Want to start solving your problem immediately? Experienced Howly troubleshooters can fix your issue ASAP. They're already waiting for you in the chat!
The benefits you'll get while troubleshooting your issue with Howly experts:
Qualified help with laptops HDD

Quick advice right in your device 24/7/365

Expert reply within 60 seconds

Clear step-by-step guidance

Limitless number of follow-up questions

Understanding and empathetic help till your laptop HDD issue is fully resolved

All answers you need in one place
While Android smartphones come with preloaded music players but those just have the bare minimum features. If you're an actual music lover and are looking for advanced music players with loads of features, then you need to opt for other music players from Google Play Store.
There are many advanced music players that offer ample experience. Out of all those music players, we have the list of top 10 free music players of the year 2022. By using these nifty music players, you are assured of having a unique and enriched music experience on your Android device.
Ready for the big reveal of these great apps? Let's dive right in!
Best Free Music Players for Android Smartphones
1) BlackPlayer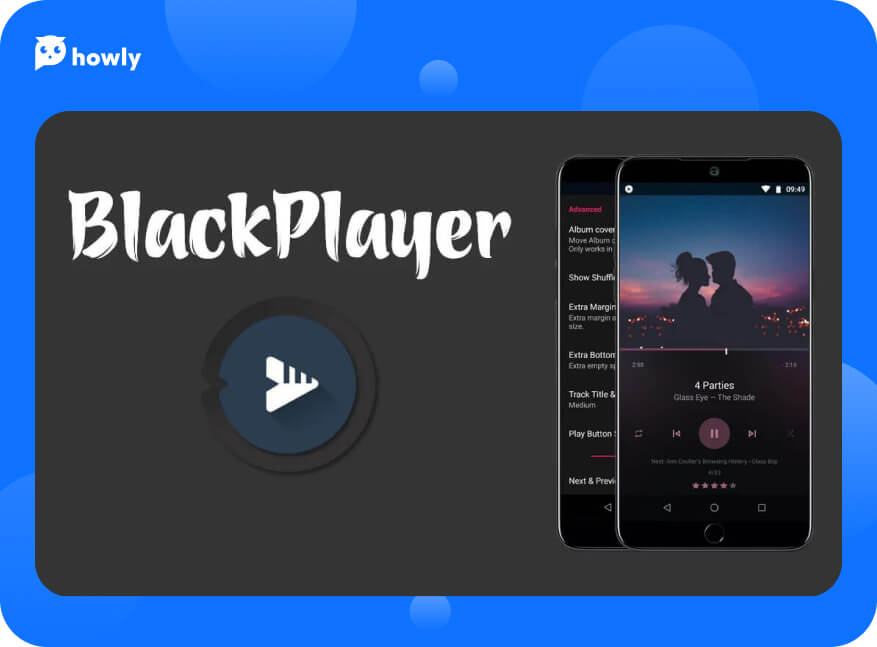 The Black music player is very easy to customize, especially when it comes to changing fonts, animations, and colors. Besides, it also comes loaded with a great equalizer to give you your own preferred frequency of bass in your favorite songs. So, if the bass is your thing, then BlackPlayer is on your side. Some other intriguing features also include sleep timers and scrolling through lyrics while your tracks are in the background.
2) GoneMAD
GoneMAD provides its users with a swift and clean interface where plenty of features can be found very easily. What is really different about this android music player is that its UI never looks cluttered. On the other hand, GoneMAD can run various music formats, such as AAC and FLAC, with ease, and it comes with a 16-band built-in equalizer.
Some additional features include Pitch correction, DSP limiter, sleep timer, tag editing, and over 250 customization options.
3) Pi Music Player
Perfected with a stunning display and interface, this music player is a treat for all the music enthusiasts out there. The 5-band equalizer with a bass boost option is like a cherry on top. It also brings you the experience of 3D reverb effects, a sleep timer, a virtualizer, and ten presets.
The feature of the ringtone cutter and sharing functionality known as "Pi Power Share" lets you share tracks with everyone across different platforms easily.
4) Phonograph
The phonograph looks very simple and minimalistic but is a powerhouse when it comes to immersing yourself in color customization options and themes. Users are even allowed to customize album covers.
It is featured with the latest FM integration, tag editor, and a variety of lock-screen controls for a smooth sound of music playing while you multitask.
5) Pulsar
The UI of Pulsar is a treat to look at and attracts its users with a great display and easy-to-use functions. The transition and customization options seem very attractive to the users who have just switched from their default player. Other features include gapless playback, embedded lyrics, a sleep timer, and many more.
If your tracks don't have the original artwork, then Pulsar can automatically sync artists/album visuals.
6) Minima Music Player
Created by XDA, this player is developed to give a better music experience to its users. With indulging UI and Coverflow, you can easily arrange your playlist in different categories. It also includes some amazing features like swiping to close the player, not to mention Minima also includes a sleep timer and is very user-friendly.
7) Shuttle
The Shuttle is not only lined with Google Music Player but also holds everything that a music lover would want in their audio player. Having a simplistic UI, users can customize features like themes and Play around with its out-of-the-box 6-band equalizer and bass boost. What else makes Shuttle so interesting? It is built with traits like scrobbling and a sleep timer which is a must-have in the music player world.
8) Stellio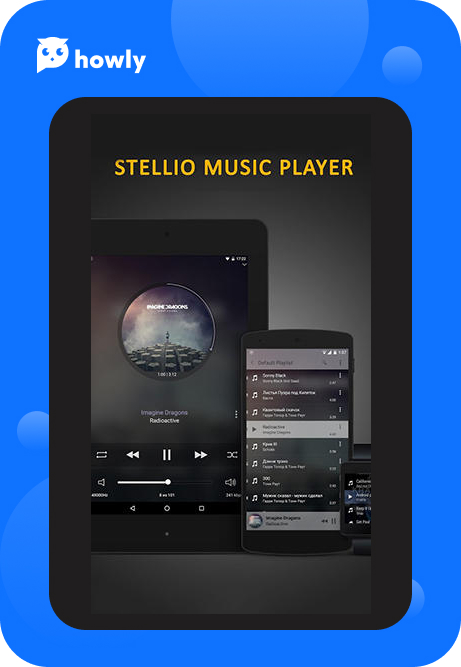 Stellio holds the main feature of changing your UI's theme based on the album art color. So as you shuffle through your playlist, the theme changes with every new song that comes making the player a treat for the eyes of the user, keeping the users interested in it and enjoying the amazing experience.
Stellio also supports scrobbling, crossfade, and lossless audio formats with an impressive 12-band equalizer.
9) Poweramp
A unique experience is what Poweramp is all about. Its simple features include WMA, FLAC, ALAC, and m3u, and this player is a must-try if you haven't used it yet.
Poweramp supports a 10-band equalizer and allows flexible mono mixing. It also lets you adjust bass and treble as well. However, one little hurdle can be that it's only free for the first 14 days, and after that, you would be asked to buy a premium package.
10) CloudPlayer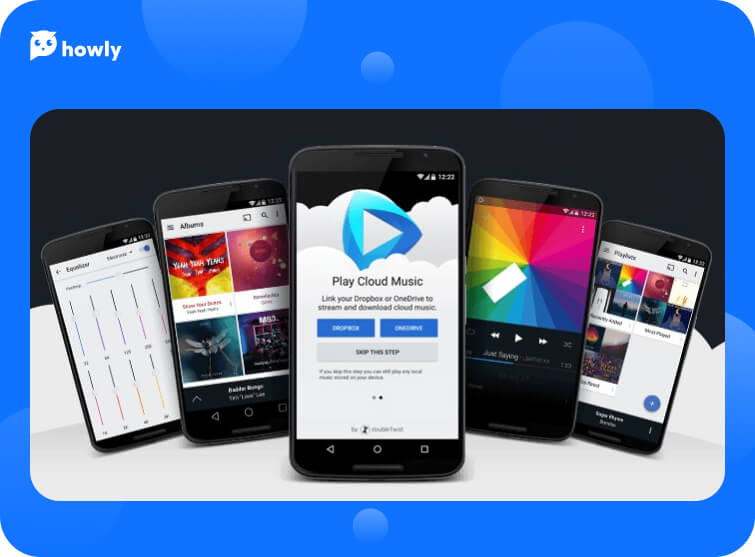 Wrapping up our list, we suggest you use CloudPlayer, which boasts of storing your playlist and song libraries in the cloud, which means that it allows direct music streaming from known cloud sites such as Dropbox, Google Drive, and One-drive. On top of everything, it also provides the users with Chromecast support and Airplay.
Additional features include a 10-band equalizer along with customizations as per your liking.