Many Snapchat users report that their phones will not let them log in, showing the "Suspicious login" error message instead. We'll teach you how to fix the problem in this article.
Before we start
Save your time and let professionals resolve your issue in minutes!
Want to start solving your problem immediately? Experienced Howly troubleshooters can fix your issue ASAP. They're already waiting for you in the chat!
The benefits you'll get while troubleshooting your issue with Howly experts:
Qualified help with laptops HDD

Quick advice right in your device 24/7/365

Expert reply within 60 seconds

Clear step-by-step guidance

Limitless number of follow-up questions

Understanding and empathetic help till your laptop HDD issue is fully resolved

All answers you need in one place
What is a suspicious login attempt on Snapchat?
A compromised Snapchat profile (also known as a hacked profile) is one that has been obtained by those who are not permitted to do it. If Snapchat detects suspicious activity in someone's account, it automatically mails to the associated email address that this Snapchat profile has been accessed by someone else.
How to fix a suspicious login attempt on Snapchat?
The error called "Suspicious login" on Snapchat can be resolved in a number of ways. Don't be scared, especially when you know that the email address and phone number associated with your account are correct. But even if they aren't, you can still try contacting Snapchat support to get your account access restored.
All you need to fix this problem is to go through a quick security check. To confirm that it's you who are trying to access your Snapchat account, the company will generate and send you a security code.
Enter this code delivered to your email address or via SMS, and your suspicious login issue will be resolved.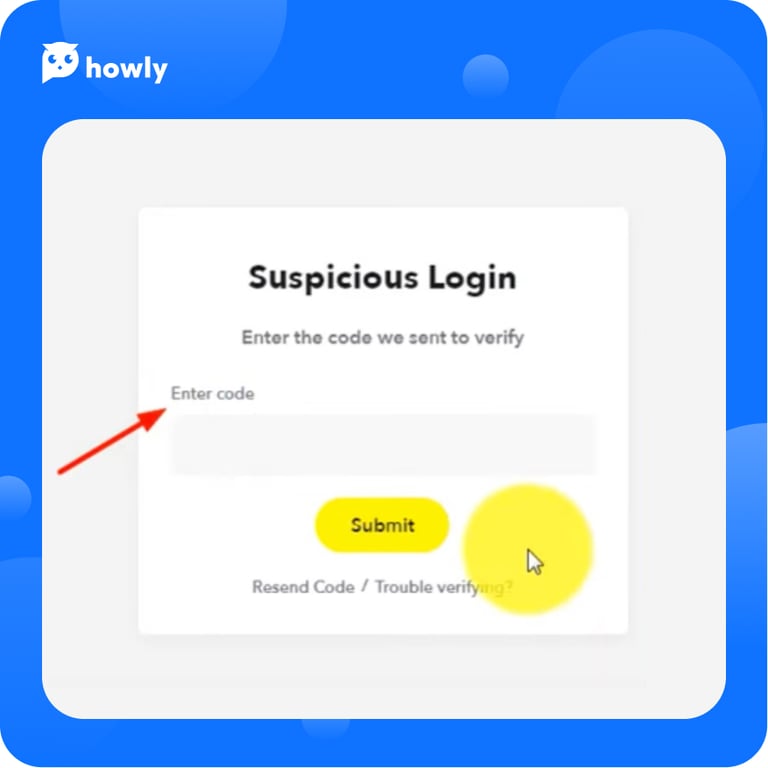 What to do if your Snapchat is compromised?
If you detect strange behavior like the following, your Snapchat account may be hacked:
Junk mail sent from your profile.
You received an alert that someone entered your profile from a different location, IP address, or gadget.
You are suddenly asked to log back into the app while using it.
Without your approval, new people are added to your list of contacts.
Unauthorized changes were made to your Snapchat user's phone number or email address.
Usually, in such cases, Snapchat blocks your account and sends you the 'Your account is compromised' message. If you have faced this problem, contact the Snapchat support team for further advice.
Another way to fix this issue, if any of the above-mentioned actions have occurred, is to reset your password as quickly as possible.
To reset your password via SMS or email, you need to:
Follow the "Forgot your password?" link.
Next, choose the most comfortable way for you to reset your password — via SMS or email.
Wait a moment to get a verification code.
Enter the received code and tap on Continue.
Then you will be redirected to the page where you will be able to change your password.
How can you keep your account safe?
Take some time to learn how to keep your Snapchat account safe after you have regained access.
Make sure your email address and phone number are correct
In the Snapchat setting, double-check that the email and phone number linked to your account are correct. This will enable you to verify that the account is yours in case you lose access to your account.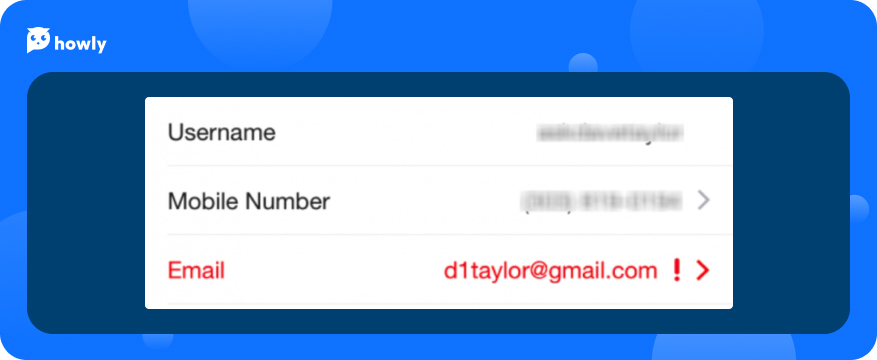 Set up a two-factor authentication
The two-factor authentication approach will help you remove suspicious login attempts on Snapchat.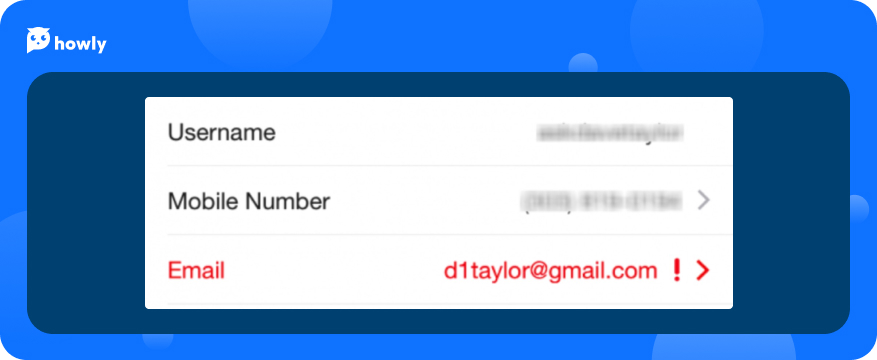 Go to Settings by tapping on your Profile symbol;
Select Two-Factor Authentication;
Then choose Recovery Code;
Tap on Generate Code;
Next, verify your identity by entering your password and the code received on your device.
Choose a strong password
We advise you to pick a strong, reliable password to avert Snapchat's suspicious login. It must be unique, complex, and difficult to guess.
We also do not suggest selecting the same password you already use on other websites.
A quick tip: Consider a password manager to record all your accounts' passwords.
The minimum password length for Snapchat is eight characters, though more extended passwords are recommended (provided they are unique). Short terms or sentences can help you create passwords that are complex and original while still easy to remember, yet don't forget to add capital letters as well as numbers to make your password more secure.
Forget unrecognized linked gadgets
By doing this, you'll be signed out of linked gadgets, and any future logins will take two-factor authentication if you have it set.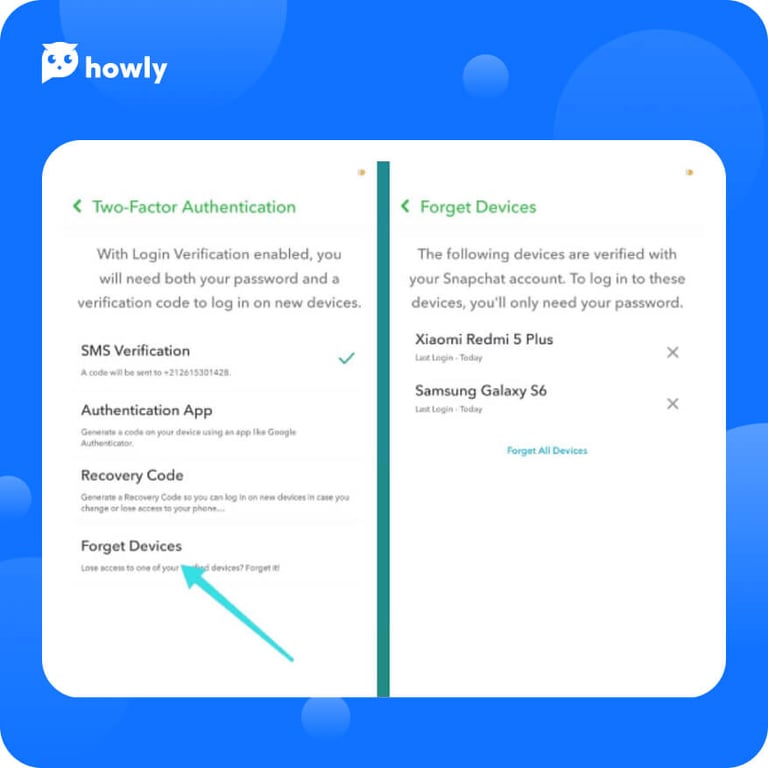 Tap on the Profile logo at the top of the Camera screen;
Click on the Settings button;
Select Two Factor Authentication;
Then choose Forget Devices;
Tap on the cross button beside each device you want to forget, then confirm your choice by tapping Yes.
Conclusion
Using these methods, you can not only log in to Snapchat when it says, "Suspicious login," but also prevent your account from being compromised. And if you have other questions about your Snapchat account, contact Howly experts!