Lack of response is quite a frustrating thing on dating websites like Plenty of Fish. It can be even more upsetting, when it happens due to technical issues.
Before we start
Save your time and let qualified experts in POF troubleshooting resolve your case in minutes!
UNKNOWN TAG — ins
POF glitches may negatively affect your user and dating experience. So why are you spending your time trying to find the answer on various forums? Ask the Howly expert at any part of a day (and night) to get useful guidelines.
The perks you'll get resolving your POF difficulties with Howly experts:
Expert help with Plenty of Fish issues

Quick advice right in your device 24/7/365

Expert reply within 60 seconds

Clear step-by-step guidance

Limitless number of follow-up questions

Understanding and empathetic help till your POF problem is fully resolved

All answers you need in one place
Plenty of Fish (or POF) is a Canadian dating website that is popular in the US, UK, Canada, Australia, and other countries. POF has earned a reputation as one of the top dating platforms by assisting millions of individuals in finding matches online over the years.
However, like any other dating websites, POF is prone to technical difficulties that make it challenging for customers to use the service and find matches. If your POF doesn't work, the following instructions may be helpful for you.
We've compiled a list of the most common troubles with POF's online portal and practical solutions to them, so you can enjoy chatting with people without any worries.
Issue #1. You can't send messages on POF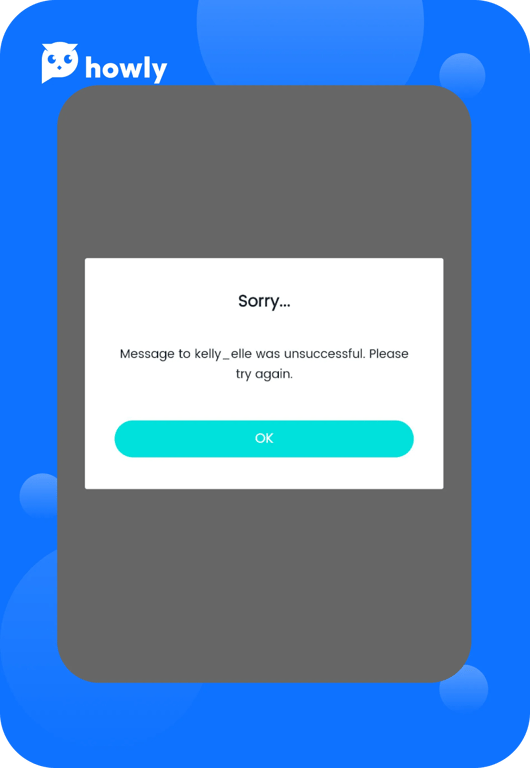 The issue of "POF messages not sending" can be caused by a number of factors. These are some of them:
Your message contains forbidden words. POF strongly prohibits the use of obscene language. Thus, your message will not be transmitted if it has any forbidden words . POF's filter catches all blacklisted terms automatically. Note that words like "sexy," "boobs," and "cocky" are entirely forbidden on POF, and you cannot use them in your messages.
You're sending everyone the same message by "copying and pasting." POF considers such communications spam which may result in permanent account deletion.
You can't contact the receiver through POF since they have mail settings that prevent you from doing so. Your messages will be immediately removed in this situation.
Some people may have reported your profile, and it is now being reviewed. Many people call it a shadow ban. If that's the case, you won't be able to use any of POF's services while your profile is being assessed.
Issue #2. POF messages are not shown in the inbox
Someone's message may be missing from your inbox for one of the following reasons:
A message was copied and pasted or it included questionable materials that were banned by POF.
The user account was deleted. If the person who sent you the message is no longer visible in your contacts, moderators might have deleted this user from the system.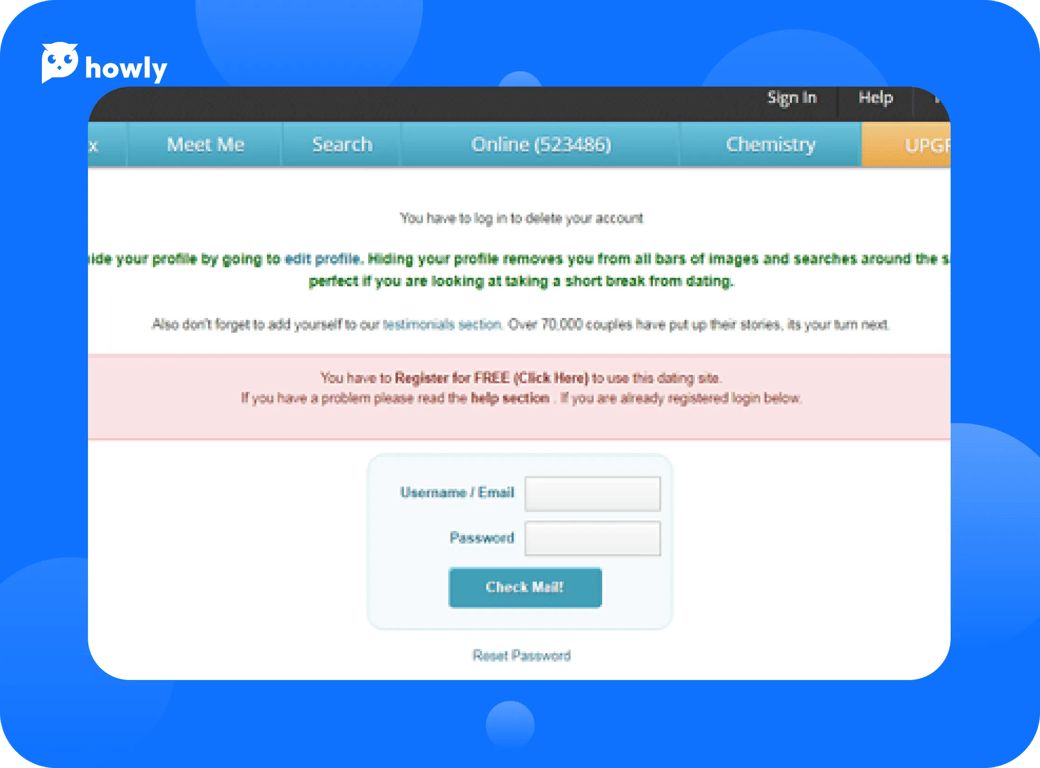 You accidentally deleted the conversation. To view recently deleted messages do the following. Open the mailbox and then, on the left-hand sidebar, click the Closed folder. To access the Recently Deleted link, go to the bottom of the Closed folder and click on it. You may get a preview of a deleted message by selecting a discussion. To resume a discussion, simply click the Restore Conversation button.
Issue #3. The website is not loading
Why isn't Plenty of Fish working? Well, there might be a problem with your network or the browser itself if POF isn't loading. Here's how to fix the "POF is not loading" problem and enjoy online dating without interruption.
Step 1: Go to the upper-right corner of your browser and press the Menu button.
Step 2: Select Clear Browsing Data from the More Tools menu.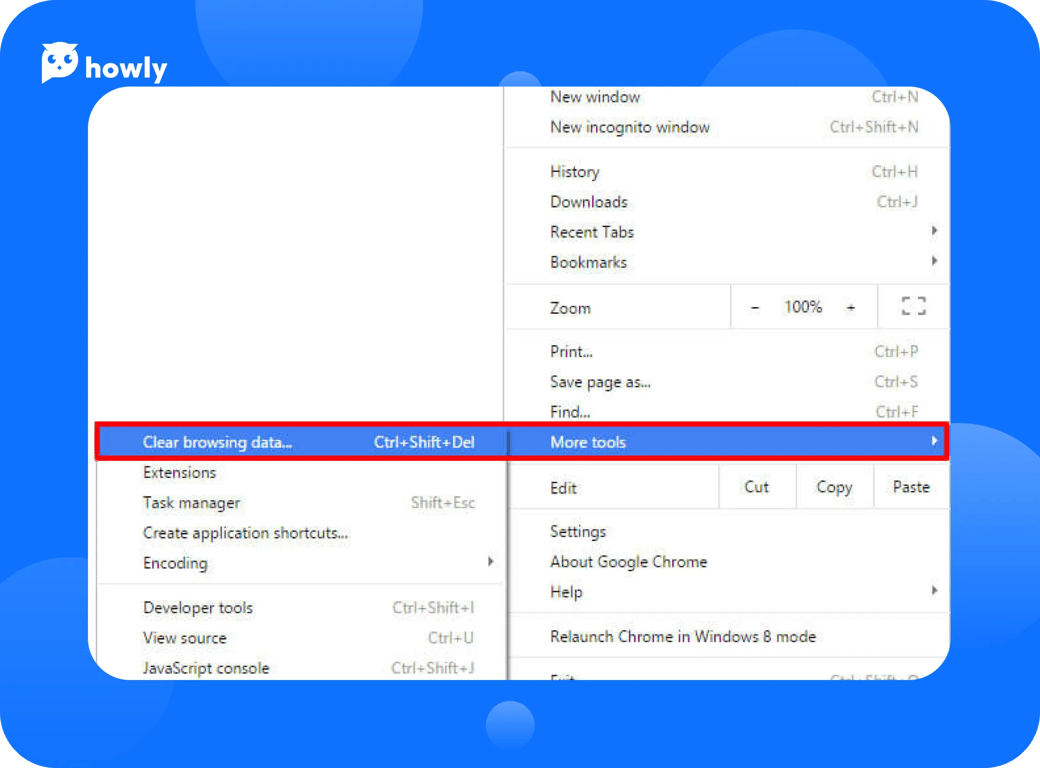 Step 3: Select the information you wish to clear by checking the boxes and tapping the Clear Browsing Data button.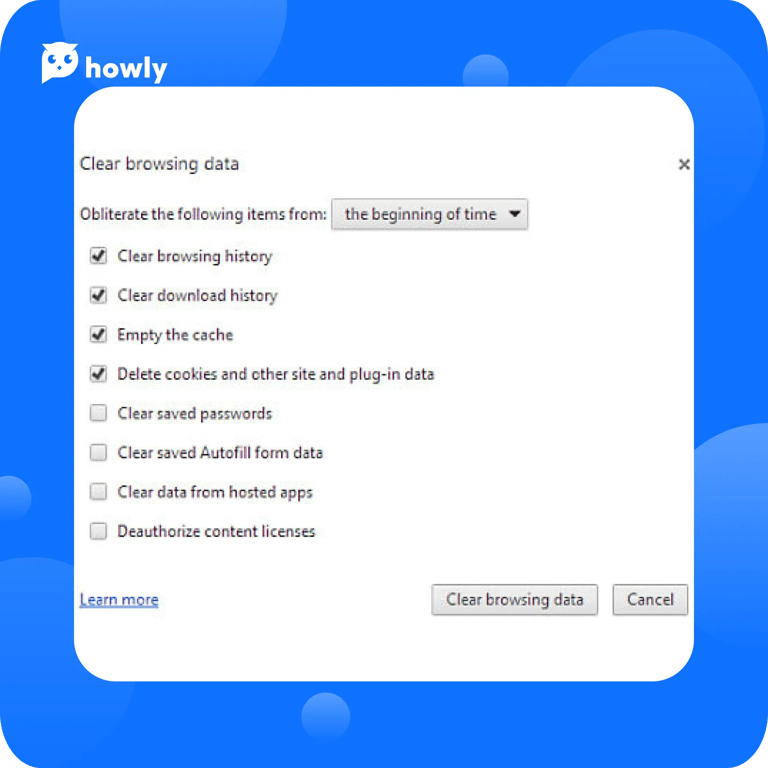 Step 4: Restart your browser and go back to the POF website. The notification that Plenty of Fish is not loading should no longer bother you.
Issue #4. POF has no internet connection
When POF is unable to connect to the network, follow these steps:
Determine whether or not other apps are connected to the network. Contact your network service provider if none of the applications or online services work on your phone.
It's quite probable that your software is outdated if some of the functions operate on POF, but others provide an error. Upgrade the app to the most recent version.
POF might be down. You will be unable to use the POF app or website in this situation. You have no choice except to wait for the website to reopen.
Reload your network by turning on and off Airplane Mode. Just activate it and wait a few seconds. Then turn it off again.
Issue #5. It's impossible to log in to your POF account
If you're having trouble signing in to POF, double-check your login and password. People frequently enter incorrect credentials and are unable to access their POF accounts. However, if you've forgotten your username or password, here's how to get access to your account again.
Go to the Plenty of Fish (POF) official website and click on the Forgot Password link.
Step 2: You'll be sent to a new tab. Enter the email address you used when you initially created your account.
Step 3: An email with a link to reset your password will be sent to you. Add the new password by tapping the link. That's all! You may now log in to your POF account using your new password.
If this doesn't work, submit a request to the UNKNOWN TAG — ins.
Issue #6. You can't join POF
There are four possible causes for this problem:
You enter a non-existing email address. Make sure the address is correct by double-checking it.
You are under the age of 18. To register an account on any dating platform, you must be at least 18 years old.
Your bio is too short. The "User's Bio" field you are required to fill in during the registration has a minimum character limit. If your bio is shorter than this limit, your account on POF won't be created.
Finally, if you have previously broken any POF policies, you may be banned from re-registering, so you can`t get on POF again. When a user violates the "Terms of Service," their IP address goes to the blacklist, making it impossible to create new profiles.
Issue #7. Your POF account was stolen
Account takeovers often occur when someone gains access to your login details. If you experience the following situations, it means that your POF account might have been hacked. In this situation, you may face the following POF login issues:
Your bio or profile photographs have vanished or been changed.
Your password doesn't work anymore.
Your account's email address has been updated.
You notice changes in purchases or subscriptions. (Note: even if you are logged onto your account, this website never displays your complete billing information, and all billing information is saved in partial/ encrypted forms.)
You notice new chats you haven't started.
Remember these 3 main rules to prevent your account from being stolen by hackers:
Don't click on a link from another user. The purpose of these phony URLs is to steal your credentials.
Use a combination of letters, numbers, capitalization, and symbols to create a secure password. The longer the length of the password, the better.
If you use the same password for many websites or services, your accounts on all of them might be hacked if one of them suffers a security breach. Bad guys can buy lists containing your email address and passwords and use them to test your password on a variety of websites until they discover one that works.
In any case, if you are sure that your account has been hacked or stolen, then you should immediately contact the POF support team.
Issue #8. POF message limit
It's one of the most common questions both for free and paid users. So you may see a lot of questions like "Please, tell me the POF message limit 2023" or "Do you know any POF message limit hack?" on forums.
Official support says you can send 10 first contacts daily, while Premium can send it to 50 people daily. At the same time, you can send unlimited messages to people with mutual matches.
Thus, the main reason why you can't message on POF is that you exceed that number. There is no other option than to wait for the next day. If POF only allows one message or you have another uncommon glitch, contact representatives via mail at csr@pof.com, or submit the request on their website. They don't have a hotline, so any number that pretends to be POF support is a scam.
Conclusion
Plenty of Fish is a fantastic online dating website for meeting new people and finding dates. The POF's user-friendly layout not only helps you connect with like-minded individuals, but also provides a flawless surfing experience. This experience, however, might be impeded by various POF not working scenarios and message issues. The tips listed above will assist you in resolving POF concerns so that you may resume meeting new people without difficulty. If after these steps mentioned your plenty of fish is not working or not sending messages, then contact the POF support service.