Apple has been one of the leaders in the sale of technology for many years. In recent years, they have also created many services that allow you to listen to music, watch movies, pay for purchases, and much more. These services are incredibly convenient for owners of Apple technology.
Before we start
Save your time and let professionals resolve your issue in minutes!
Want to start solving your problem immediately? Experienced Howly troubleshooters can fix your issue ASAP. They're already waiting for you in the chat!
The benefits you'll get while troubleshooting your issue with Howly experts:
Qualified help with laptops HDD

Quick advice right in your device 24/7/365

Expert reply within 60 seconds

Clear step-by-step guidance

Limitless number of follow-up questions

Understanding and empathetic help till your laptop HDD issue is fully resolved

All answers you need in one place
Sometimes there are a lot of Apple Music, Apple TV, and iTunes subscriptions, and you can't immediately understand how much money is debited from your wallet every month. And sometimes you can wonder: "why am I being charged for iTunes?".  This article will teach you what to do if you get unauthorized Apple charges.
Apple payment types
Apple uses several types of payments.
One-time payments. This type of Apple bill charge is the easiest to track down. If you bought something within Apple apps, that payment would appear on your bank statement. You may have purchased access to some paid content or application.
Monthly payments. This Apple bill charge might send notifications if you forget that you subscribed to some paid service. For example, iCloud, Apple Music, and Apple TV charge your card occasionally, depending on your chosen plan.
In both cases, payments can be pretty small, and you can easily forget them. Therefore, it may seem that a certain number appeared on the statement only this month. And then you have to search: "why is Apple taking money from my account?". But you will often identify the same payments if you check your statements for the past months.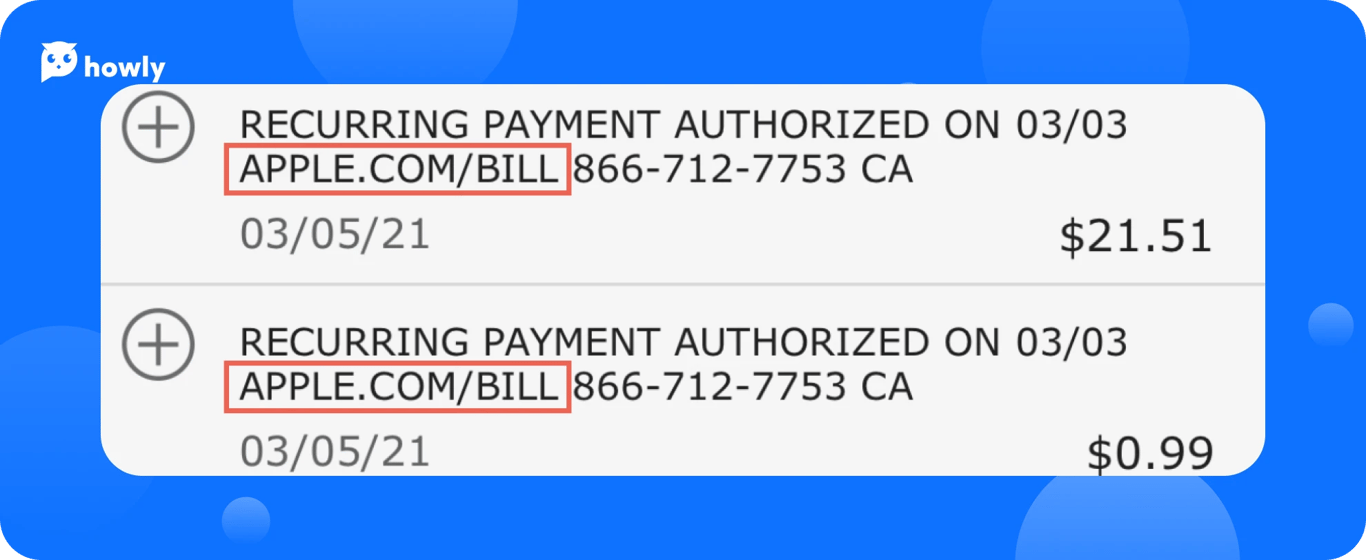 Also, Apple bills can be divided into several categories:
AppStore. Everything you buy in the AppStore and download to your phone: applications, articles, etc.
iTunes. It includes all entertainment content that you buy in this section: music, audiobooks, movies, videos, etc.
Apple Services. You'll see payments from that category if you bought storage access or an Apple TV subscription.
Third-Party Services.
What to do if you find unwanted payments?
Unfortunately, sometimes Apple apps charge you for services you no longer need or forgot about. And then you need to find the answer: "how do I stop iTunes from charging my credit card?". You can find what was paid from your account. To begin with, let's figure out what to do if the payment is a one-time payment. How to see all the details and understand what you bought:
Find a successful payment email from Apple. The company sends all the details to your email.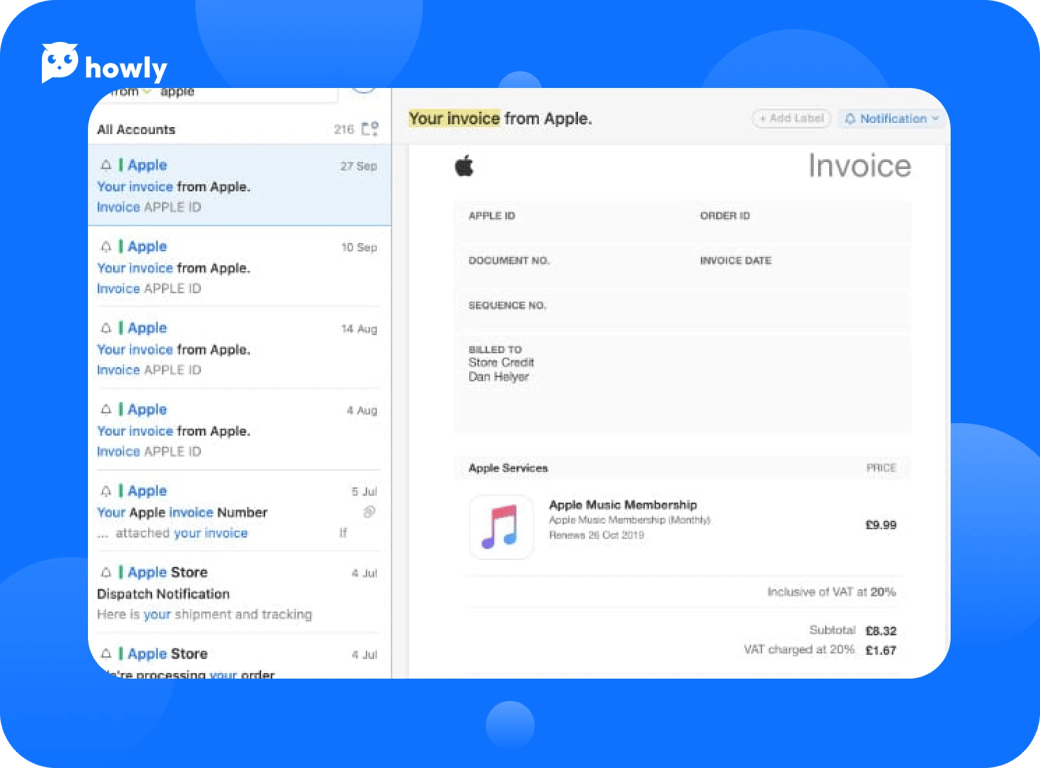 View transaction history through iTunes or Apple Music. Unfortunately, Apple often groups multiple payments, and you can't quickly understand what you bought. If this happens, but you want to know the details, go to Settings, select iTunes or AppStore, find your Apple ID, and open your purchase history.
Compare your purchase history and amounts with your card statement. Then, you can easily find out how much money was taken off.
You can do the same steps on your Macbook or computer.
The next step is to check subscriptions to various services. Perhaps you have not used something for a long time, and the subscription fee is debited.
To do this:
Go to settings and go to your profile.
Find Subscriptions and view them. If you click on any subscriptions, you will see what funds were charged and when.
Therefore, check the amounts and dates with your card statement.
If you find no longer relevant subscriptions, delete them directly from this section.
To avoid getting into a similar situation again and receiving purchase notifications, go to settings, find Notifications, and turn on Renewal Receipts.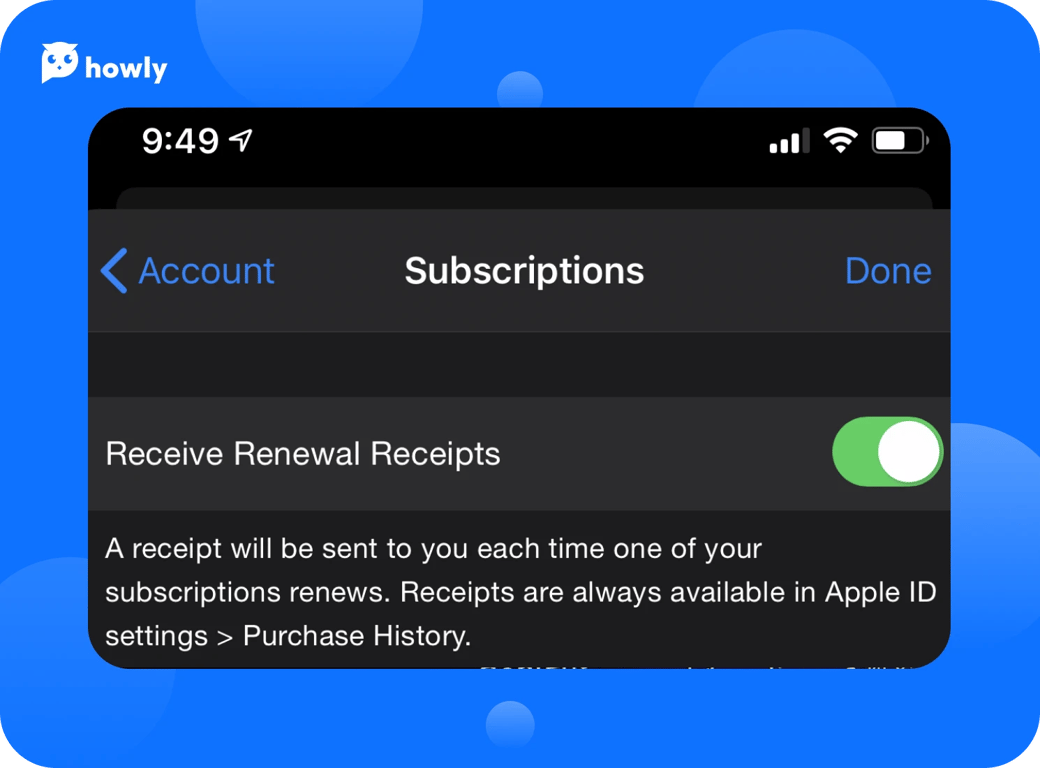 If you have checked everything, but have not yet found where the money was debited, then check if you or your family have bought some new gadget from your card. Perhaps you purchased a new Apple Watch or some accessories and forgot about it. All the history of your purchases for 1.5 years is stored in Apple Order Status on the official website. So go and check.
What to do if you do not find the data on the debited payment?
It happens sometimes, but if you don't find any of the entries above, contact Apple Service. They will check your account and help you find the data you need about Apple bills and payments.
If customer service cannot help you either, contact your bank. You can dispute the payment if you did not make it. Also, you can go to reportaproblem.apple.com, find I need > Request a refund, and get your money back.
FAQ
How do I find out what iTunes or Apple.com is charging me for?
First, check your email. You will probably find payment details there. If not, go to your account and find Payments. There you will see all the details about the Apple bills.
How to stop Apple from charging my card?
To disable recurring payments, you need to find what the money is debited for. To do this, check your account, find the Payments section and see what the money was debited for. Next, check your subscriptions. To do this, in your profile, find the Subscriptions section. Finally, delete all the ones you don't need.
Can I get my money back from Apple?
You can do this through reportaproblem.apple.com. Log in to the site, select I need, and then Request a refund.
Conclusion
Sometimes we subscribe to some Apple services or other types of entertainment and forget about it. And receipts from the bank account become a surprise. Occasionally these subscriptions are made by our family members, and we don't even understand what it is. Luckily, payments are easy to figure out. You only need your Apple ID and bank account for such a task.
If you see some Apple.com bill and don't understand what it is for, you can use several ways to figure it out:
Check your email;
Check payments in your account;
Check subscriptions;
Contact the service center;
Contact your bank.
If it was an unwanted payment, you could stop Apple from charging your card and get your money back by contacting the bank. If you are worried that you will do something wrong, write to Howly specialists. They are ready to support you 24/7.