This article compares the features and benefits of Amazon Music and Spotify, a couple of the leading music broadcasting platforms in the world. With both services offering large libraries, high sound quality, and many components that may improve your personal experience, it can be hard to decide which option best meets your music needs. We examine the differences between the two services, from pricing and ad-free options to music library size and sound quality, to help you choose the streaming platform that suits your demands and answer the question "What's better: Spotify or Amazon Music?". We are about to explore the unique benefits of each service, so you can solve this problem once and for all having all the necessary information. So whether you want to enjoy the largest library, find the best sound quality, or access special offers and exclusive content, the choice is yours.
Before we start
Save your time and let professionals resolve your issue in minutes!
Want to start solving your problem immediately? Experienced Howly troubleshooters can fix your issue ASAP. They're already waiting for you in the chat!
The benefits you'll get while troubleshooting your issue with Howly experts:
Qualified help with laptops HDD

Quick advice right in your device 24/7/365

Expert reply within 60 seconds

Clear step-by-step guidance

Limitless number of follow-up questions

Understanding and empathetic help till your laptop HDD issue is fully resolved

All answers you need in one place
Why are people confused about whether to pick Spotify or Amazon Music?
People often get confused when deciding between these two platforms since both offer a variety of features and benefits. Amazon Music has a much larger catalog of music and a variety of unique features, such as Alexa voice integration, that make it appealing. Spotify has a streamlined user interface, but it lacks many of the features Amazon Music has. Furthermore, Amazon Music usually offers exclusive content, from premier pre-release albums to exclusive shows, that are not available on Spotify. Ultimately, the choice comes down to personal preference – but both of them offer an abundance of various features.
Amazon Music vs Spotify attributes
When comparing Amazon Music to Spotify, there are several important characteristics to consider. These include a user interface, features, content, and cost. Both platforms have a variety of features that make them appealing, but when it comes to which one is best for you, it's important to consider these factors carefully. Here we will take a closer look at these characteristics to help you come to a proper conclusion when selecting between Amazon Music and Spotify.
Comprehensive audio selection: An overload of possibilities are available from different streaming services for music, so compare which service has the largest library and most diverse selection.
Sound quality: Compare the sound quality settings offered by each service. Some platforms suggest better quality options than others.
User interface: Take a look at the apps for both services and compare the user-friendliness and the ease of finding and playing music.
Voice integration: Consider which service offers the most integration with services activated with voice commands, such as those provided by digital assistants like Alexa.
Exclusive content: Compare which service offers the most exclusive content, such as pre-release music or exclusive shows.
Social features: Consider which service offers more options for social sharing and building playlists with friends.
Curated playlists: Determine which service offers a wider selection of tailored playlists to fit various moods or situations.
Compatibility and availability for different devices
Additional features
Price: Compare the different subscriptions available for each service and examine which option provides the greatest cost-benefit ratio.
Spotify vs Amazon: music selection
Amazon offers a wide collection of songs, albums, and other music from various genres. It features more than 60 million tunes available for listening to with new releases daily. Its catalog includes mainstream hits alongside underground classics as well as a broad selection of instrumental or cover versions, which provide even more listening options beyond the standard version of each song on their platform.
Spotify: Spotify also has an extensive library featuring millions of popular and niche titles spanning almost every major genre possible, including, but not limited to, rock, pop, hip hop/rap, punk, classical, etc., doing it one such service that can appeal to anyone's musical tastes whether they be wide-ranging or fairly focused. The company also regularly adds newly released singles, so users never miss out when big tunes come along! Besides, there are personalized lists created by influencers as well-curated collections dedicated to certain topics.
Sound quality on Amazon Prime Music vs Spotify
Another important question is this one: "Is Amazon Music good or is Spotify better?" The audio quality associated with both of them is similarly excellent, producing outstanding streaming sound. Amazon offers a few different levels, such as the standard 256kbps AAC+ codec or higher up through CD-quality at 16 bit/44khz FLAC format. While on the other hand, Spotify has three basic settings for their streams - 96 kbps (low), 160 kbps (normal), and 320 kbps (high). Although there may be differences between Amazon Unlimited vs Spotify depending on which is being used, it can generally be said that either service provides an excellent listening experience with no real sacrifices when it comes to sound quality overall compared to each other's respective options.
Amazon vs Spotify: user interface
It has been established that Amazon Music offers a simpler and more intuitive user interface than Spotify. The main menu on Amazon is easy to use, with all of its features presented along the top toolbar for quick access. On the other hand, navigating through different menus on Spotify can be slightly confusing due to some extra options that are included in the sub-menus. Additionally, both services deliver suggestion algorithms that take into consideration previously played music which allows users further curate their listening adventure – even though both Amazon Prime Music and Spotify differ somewhat in terms of actual implementation between each service, respectively. Overall though overall, either one should usually offer satisfactory results no matter what preferences you may have regarding UI layouts & presentation schemes among streaming platforms!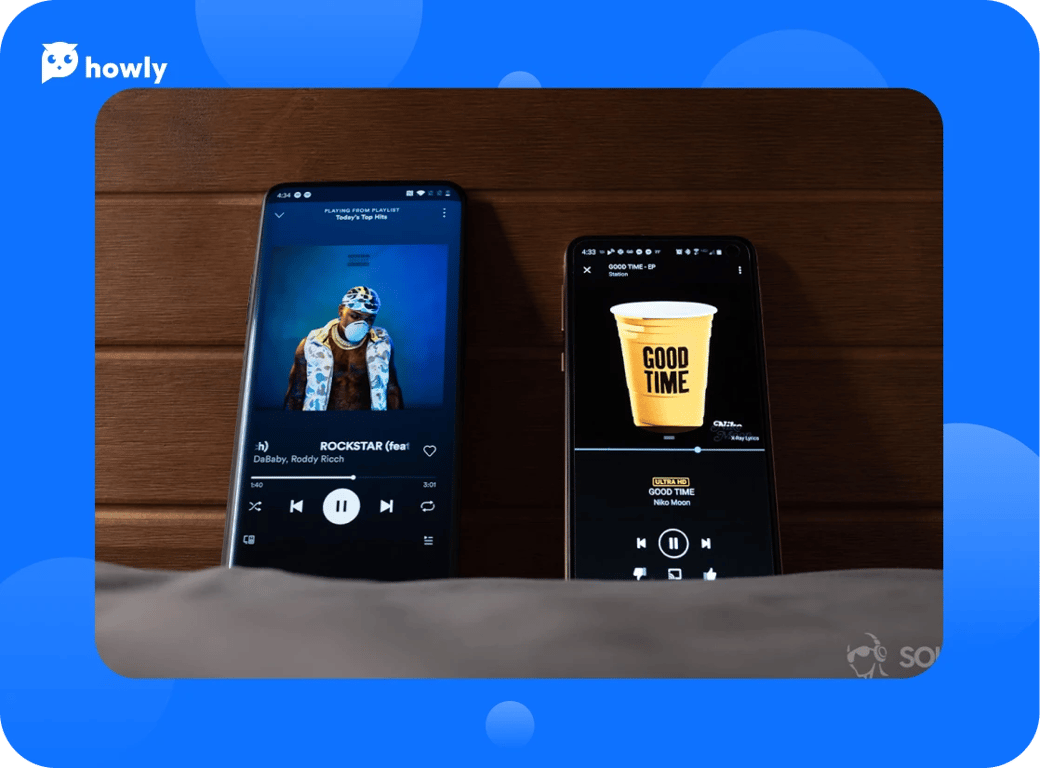 Is Spotify better than Amazon Music in regards to voice integration?
Amazon Music: Users are given a chance to regulate their music by dictating instructions to the Alexa electronic assistant. You can ask a compatible device to play particular artists, records/LPs, and kinds of music merely by talking into it like an Echo speaker or wielder a Fire TV remote. You can also construct personalized radio stations due to particular metrics like era or popular song recommendations from different sources (e.g, Spotify).
Spotify: On the other hand, Spotify only offers limited support in terms of Voice integration, with most features requiring further setup steps before they are usable – It is not enabled outright off the bat within respective applications nor dedicated devices like how it works for Amazon's service (at least yet). The current framework has more complicated instructions depending upon which device is being used; controlling playback requires saying exact phrases instead just generally mentioning artist names etc.
Amazon Music or Spotify: exclusive content
The first one has a large selection of exclusive music, including artists like Sia and Leonard Cohen. They have them signed to exclusive contracts with its Prime subscription service, meaning that you can only access those songs through an Amazon platform (e.g., their mobile app). Those who obtain physical duplicates of albums are given added perks such as lower pricing or extra tracks not to be found digitally.
Spotify also offers certain exclusives on its paid Premium plans – U2's Joshua Tree album was one significant example back in 2018 when they had it listed exclusively before anyone else did; however, this is mainly limited to celebrity-endorsed releases rather than signing independent acts under alternative distribution agreements usually associated with how digital services work today. Also now launching podcasts where different audio drama series be found, which would otherwise need other platforms to seek out likewise style pieces.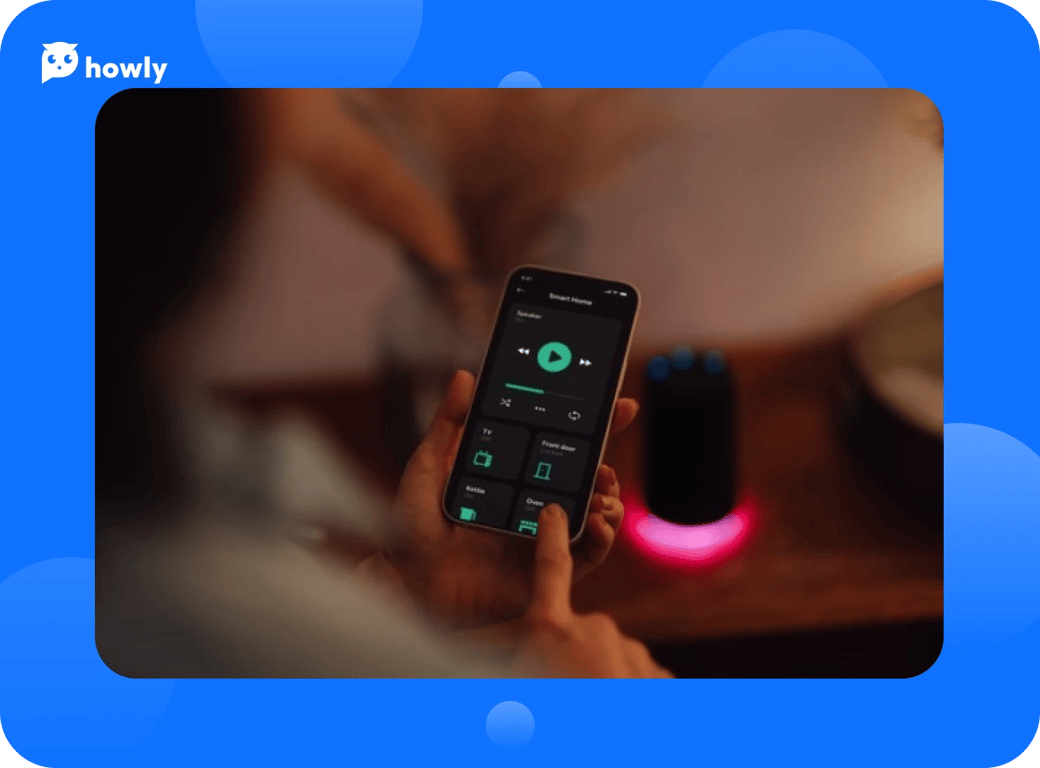 Social features: Amazon Music versus Spotify
Amazon Music:
Total media sharing with friends.
Create custom playlists for parties or events.
Easily search music by track, artist, or album title from within the app.
Browse related artists based on what you're listening to and favorite tracks into easy-to-organize collections.
Spotify:
Follow your favorite bands/artists so that you can automatically get their latest updates in a single feed organized around them (albums+playlist).
See what other people are chatting about regarding different songs & albums as well as hearing recommendations of great new stuff from tastemakers across genres.
Share any song instantly via direct message, email, etc., even if they don't have an account.
Automatically assemble personalized radio stations using seed artists.
Curated playlists of Spotify vs Prime Music
Amazon Music:
More than 50 million audios and hundreds of curated playlists across different classifications are available.
Without a premium subscription plan, you can add individual tracks or complete albums from your music library to playlists.
Ability to save, share and collaborate with friends on custom-made playlist creations.
Spotify:
A vast selection of artists as well as exclusive content not available anywhere else, including podcasts, video series & more.
Global network which allows users the chance to assemble their custom radio station based on similar liked audio streams such as genres within thematic realms like Sleep Timer & Motivation Mixes for fitness exercises etc., along with personalizing/cycling through sponsored collections.
Amazon Music v Spotify: compatibility and availability
Amazon Music:
Compatibility: Compatible with all Alexa-connected machines, iOS 10+, Android 5+ smartphones and tablets, smart TVs (including specific Samsung models), and famous gaming outlets, for instance, Xbox One. It's available via a web player for both Windows & Mac PCs on their respective browsers (Chrome/Firefox).
Availability: Available in over 200 nations across six continents.
Spotify:
Spotify is available on a broad assortment of media outlets, including iOS, Android, Windows, Mac, and Linux. It is also compatible with most devices.
Spotify is available for free with advertisements or for a premium membership that withdraws ads and provides enhanced sound quality.
Spotify vs. Amazon Music: extra components
Amazon Music:
Ability to access offline content from the cloud, making it available anytime and anywhere without operating pricey data plans.
On-demand streaming feature lets users play any song they want at any time instead of having to select a set list or playlist as with other music services.
Comprehensive library support for over 50 million songs across hundreds of thousands of genres.
Availability on multiple gadgets, including Amazon Echo and Fire TV Stick alongside iOS and Android smartphones & tablets – plus PC/Mac desktops through the website Player page too.
Spotify:
Uniquely offers social media-friendly features like customized 'collaborative' playlists created in real time between friends (or publicly), commenting/sharing tracks on FacebookTwitteretc).
Supports audio files up to 256kbit quality depth much higher than most similar products currently on the market today (CD sample rate equivalent).
Compatible Apple Watch allowing offline track playback users can keep listening whilst running event shirking not needing always have phone nearby!
Spotify Premium vs Amazon Prime: price
If you were wondering, "Is Spotify free with Amazon Prime?", this is the time to get some answers.
Amazon Music Unlimited:
Individual – $7.99/month or $79/year (with auto-renewal), Student Plan –$4.99 / month, Household plan - up to 6 household members can stream audios ad-free and accumulate access to deluxe offers for just Prime Members for $14.99 per month with auto-renewal.
Spotify:
Individual Plans are available at the monthly subscription fee of 9.95$ and an annual payment option is also present at 119$. Apart from this, Spotify offers student plans priced as low as 4$. The Family Plan offers an option to add up to six different users under one account while availing 50% off every extra member added after the first user, which comes down to ~8$/user per month & Premium Duo lets two people living at the same place share playlist etc. it cost 12$.
Spotify vs Amazon Music: radio feature
Amazon Music:
Amazon presents more than 2 million tunes and thousands of handcrafted playlists. This includes a variety of stations, spanning genres such as top singles, new album releases, etc. They have curated radio featuring "the best selection to match your taste" which is also personalized with artists like you often enjoy listening to.
Custom Stations are created based on individual preferences to create an even more tailored experience – they can be shared among family members so everyone has their preference access when using the same account (Premium or Unlimited). With AutoPlay mode enabled, users never miss out on any tunes on those busy days by playing similar music once the current track ends – this option works for both online streaming or downloads made previously from other devices/accounts; it doesn't require WiFi connection either.
Spotify:
Alongside a worldwide collection of estimated about 70 million audios ranging between trending events today towards pop classics including jazz recordings alongside international musical heritage represented spectacularly here without delay offering hours worth of nonstop delights possible, leaving nobody unconsidered.·
Accessible through the desktop website, the apps are compatible with both iOS and Android. Moreover, the Launcher widget devoted solely to station dives deserves special mention along social integration tool, allowing anyone easily connecting favorite people and identify similarly preferred products unbelievably easy task currently conducted.
F.A.Q.
Is Amazon Music or Spotify better in regards to downloading music to personal devices?
Both platforms offer a download service so people may listen to audio offline.
Will I be able to find specific songs on Amazon Prime vs Spotify?
Yes. Amazon Music searches the entire catalog of songs and Spotify searches its own library.
What benefits do Spotify versus Amazon Music paying customers get?
Paying customers to have admission to extra attributes like advertisement-free streaming, higher sound quality, and the ability to download music.
Conclusion
To sum up this comparison, both Amazon Music and Spotify are widely popular services that submit an expansive selection of songs and other audio content for users to stream. They both feature easy-to-use search tools, playlists, and a library of music and audio content. The two services also provide users with convenient mobile apps. Although there may be subtle distinctions between Amazon Music and Spotify, both platforms offer an accommodating method to keep up with audio content. In case you can't decide and are still thinking "Which is better: Spotify or Amazon Music?", feel free to text Howly experts, since they will be happy to assist you with your choice.