Apple Cash is a cutting-edge digital mobile payment method by Apple company in 2017. Since then, it has transformed how we manage money. You can pay offline and online shops and applications. You can even grant your children their own cards.
Before we start
Save your time and let professionals resolve your issue in minutes!
Want to start solving your problem immediately? Experienced Howly troubleshooters can fix your issue ASAP. They're already waiting for you in the chat!
The benefits you'll get while troubleshooting your issue with Howly experts:
Qualified help with laptops HDD

Quick advice right in your device 24/7/365

Expert reply within 60 seconds

Clear step-by-step guidance

Limitless number of follow-up questions

Understanding and empathetic help till your laptop HDD issue is fully resolved

All answers you need in one place
Howly tech experts prepared this article to show you all the benefits of using Apple Cash daily. It's straightforward, convenient, and secure. With our guidance, you'll quickly set it up and apply it successfully.
If you have more questions on Apple Cash, contact our online chat, it's 24/7 and ready to assist, or join the comments below. We are here to help you with your tech issues.
What Is Apple Cash?
As soon as you sign up for Apple Cash, you receive a digital card saved in the Wallet app of your iPhone. You may put funds into Apple Cash or withdraw them from this card.
Moreover, the transactions are easy and quick, as the procedure relies on the Messages app. You can transfer money by starting a chat with the recipient, pressing on the Apple Pay symbol, then input the amount you wish to send.
Furthermore, Apple Cash can be set for children to spend money with their digital cards.
Overall, the features, popularity, and robust tech support make Apple Cash a safe and easy method to transfer money. It removes the need for actual currency or checks.
How does Apple Cash work?
To pay with your Apple Cash, just go to the Apple Cash card or search for the Apple Pay sign while buying on the internet.
Send cash to other Apple Cash members in the United States through Messages. Initiate a conversation with the person you want to transfer money to and hit the Apple Cash button. Then the system will carry you through the procedure.
Apple Cash requirements
Since the technology is modern, not all Apple devices support it. Ensure your iPhone, Apple Watch, or iPad runs iOS 11.2 or later to enable using Apple Cash.
Apple ID also should have specific characteristics. Namely, it should support two-factor authentication. And you must be older than 18 years old.
Once you understand you comply with the requirements, now let's prepare Apple Cash.
How to start using Apple Cash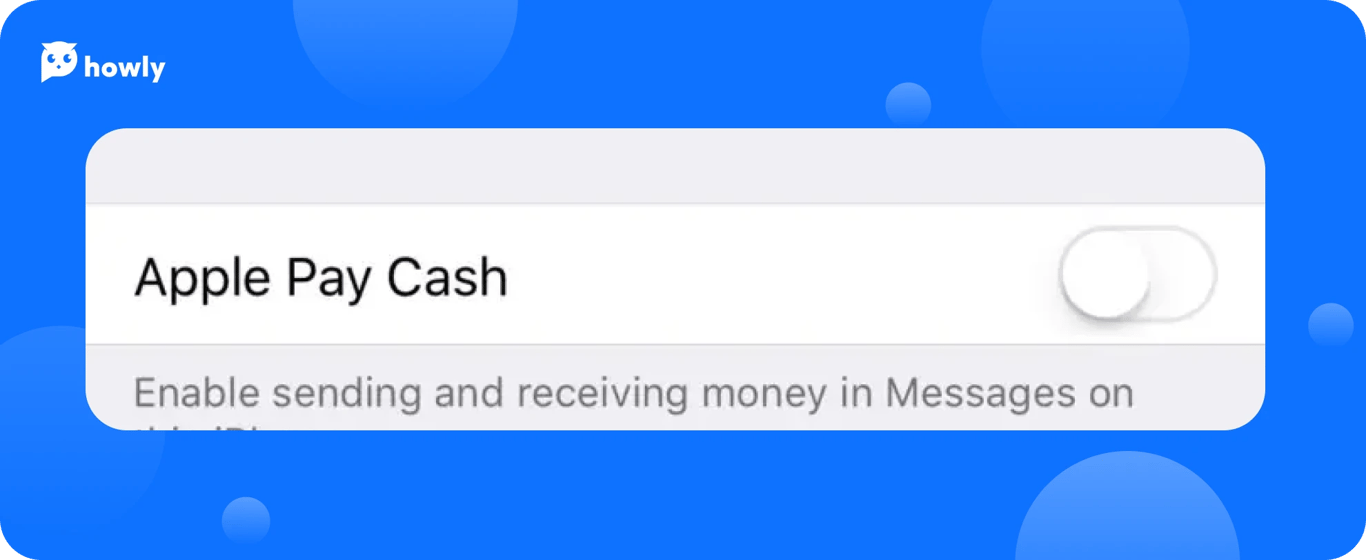 Setting it up is not more complicated than using Apple Cash. It will take only several minutes to go through all the steps.
To begin, go to the Settings menu, Wallet & Apply Pay, and enable the Apple Cash feature.
Go to the Wallet app.
Pick the Apple Cash card, then opt for Set Up Apple Cash. Read and confirm the rules.
Your Apple Cash card is available.
If someone sends you money before you set up the wallet, this process will trigger automatically.
How to use Apple Cash
Congratulations, you've received your Apple Cash card! Now you can start transferring money with it. Follow the instructions below.
Send money
Go to your iMessage app.
Begin a new conversation.
Pick the Apps and then Apple Pay buttons.
Install the amount of the future transaction, or adjust it with the + or - keys.
Select Pay. Add a message if you wish.
Decide on the Send option. Approve a summary page by Touch ID or Face ID.
That's the end. The funds will be transferred promptly to the appropriate Apple Cash card.
Receive money
When you get Apple Cash from another person, it is automatically received and stored in Apple Cash. You can spend it or deposit it into your bank account.
Go to the Wallet app and pick Apple Cash.
Point to the black circle above.
Hit the Transfer to Bank button and arrange the amount to send. Press Next.
Confirm the action with Face ID, Touch ID, or your passcode. Opt for 1-3 Business Days.
The operation will be fulfilled within 30 minutes. A charge is a 1% fee.
Ask for money
You can solicit funds from individuals, friends, and family with a money request. For example, if you purchased entrance tickets for your company, you might ask for your money back. To do so, follow these steps:
Enter the Apple Pay in Messages.
Input an amount, then hit Request. Put a note, if necessary.
Click Send.
The request will be sent immediately.
Cancel payment
Occasionally, you might send funds by mistake. In this case, canceling the payment before it is processed is possible. Look at the following instruction:
Open Messages and select the payment by tapping it. Go to the Transaction History in the Wallet app or Settings.
The transaction will reveal the status. Press Cancel Payment. The money has already been accepted if you don't see that option. Sorry, but cancelation is not possible.
Press the Cancel Payment button, and the money will reappear in your account.
Turning on automatic acceptance of transactions like most users do means you must quickly cancel the payment. If not possible, ask them to repay you.
How to use Apple Cash at store
Apple Cash may also be used to pay everywhere where Apple Pay is allowed. Since 85% of US retailers allow Apple Pay, the choice is vast.
At the checkout, check if there is an Apple Pay logo.
Place your device on the bank reader.
Approve the payment as usual.
Voilà, your payment is made. You have the receipt.
How to use Apple Cash with your Apple Watch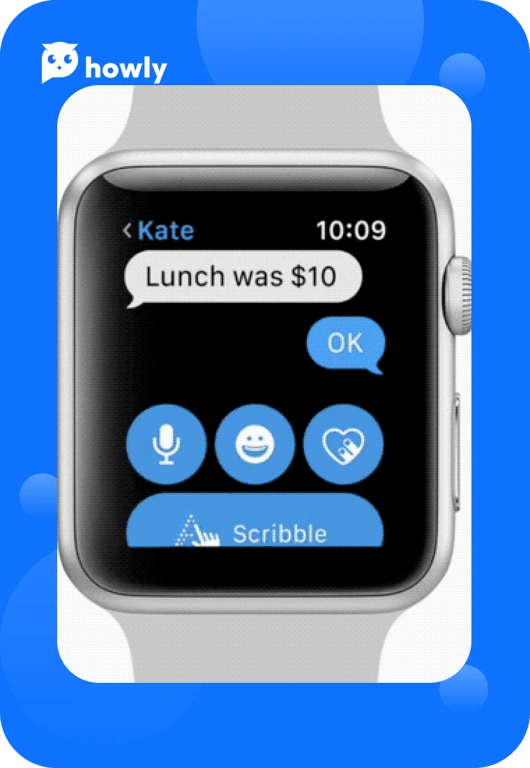 This function is as simple as via your phone.
Go to Messages on your watch. Begin a new one or open the existing one.
Hit the Apple Pay button.
Amend the dollar amount.
Confirm Pay.
The transaction is made.
Does Apple Cash charge a fee?
Since 2019 Apple Cash has been free for person-to-person or retailer money transactions within the Apple Cash system.
Nevertheless, there may be some fees for credit cards. For example, while putting your money into your Apple Cash account or taking them back. We recommend checking your bank on the terms and conditions to process fees to Apple Cash. There might be some minor charges.
F.A.Q.
Why do Apple Cash and Apple Pay differ?
Apple Cash is a digital card that manages money via special apps on your phone. While Apple Pay is a payment method to transfer money in any way you decide.
How do I use Apple Cash to direct funds?
Go to Apple Cash in Messages, input an amount, and then go to Pay. Check your Apple Cash card and then command Send money. Select whom you want to benefit, then hit Pay.
Can I give my children Apple Cash?
Apple Cash gives opportunity to your family members who are under the age of 18 to use Apple Cash the same way as you do. You will be notified whenever they make a transaction and even lock their account.
Wrapping up
Finally, Apple Cash is a straightforward and effective way to manage your funds. Apple Pay makes it quick and fast to repay a friend for dinner or make a purchase.
This article showed you how to turn on Apple Cash account, transfer money, pay retailers, and utilize it with your Apple Watch.
Thus, the next time you need to pay or receive money, try utilizing Apple Cash for a quick and easy transaction. And if you face any problem in the process, rely on the Howly tech team. It will find the solution instantly.