Screenshotting is one of the most crucial features for any computer that allows you to share information fast between various devices. But you may get lost when you try to screenshot from a laptop that you just recently bought or temporarily borrow for work tasks.
Before we start
Before we start
Save your time and let trained experts in laptop problem-solving resolve your case in minutes!
Each laptop has its own instruction. And it's hard to keep track of all updates. But don't worry! Howly experts are here for you to help you screenshot any information from your new laptop. Message us and get an immediate answer!
The pros you'll get troubleshooting your laptop concern with Howly experts:
Qualified help with laptops

Quick advice right in your device 24/7/365

Expert reply within 60 seconds

Clear step-by-step guidance

Limitless number of follow-up questions

Kind and pleasant help till your screenshot problem is fully resolved

All answers you need in one place
We want to save you time so you can spend it on more pleasant things. That's why we've prepared this comprehensive guide.
5 ways to screenshot on Windows
You can run various hotkeys combinations to save it directly on Microsoft's system. You can modify and take notes on the screenshot with the built-in applications. There are dozens of third-party tools for any purpose.
Use keyboard shortcuts
The most common way to screenshot on a laptop is by using shortcuts. Most Windows-based laptops have a special button for this action. It's called Print Screen or PrtSc or PrtScrn. Simply press on it to screenshot the laptop's entire screen.
The display will be captured and copied to the clipboard. If you need a screenshot on a laptop but capture just the active window, simultaneously hold Alt + PrtSc. You can paste it into any app. But if you need to film just a part of the window, consider other measures.
Use the Snipping Tool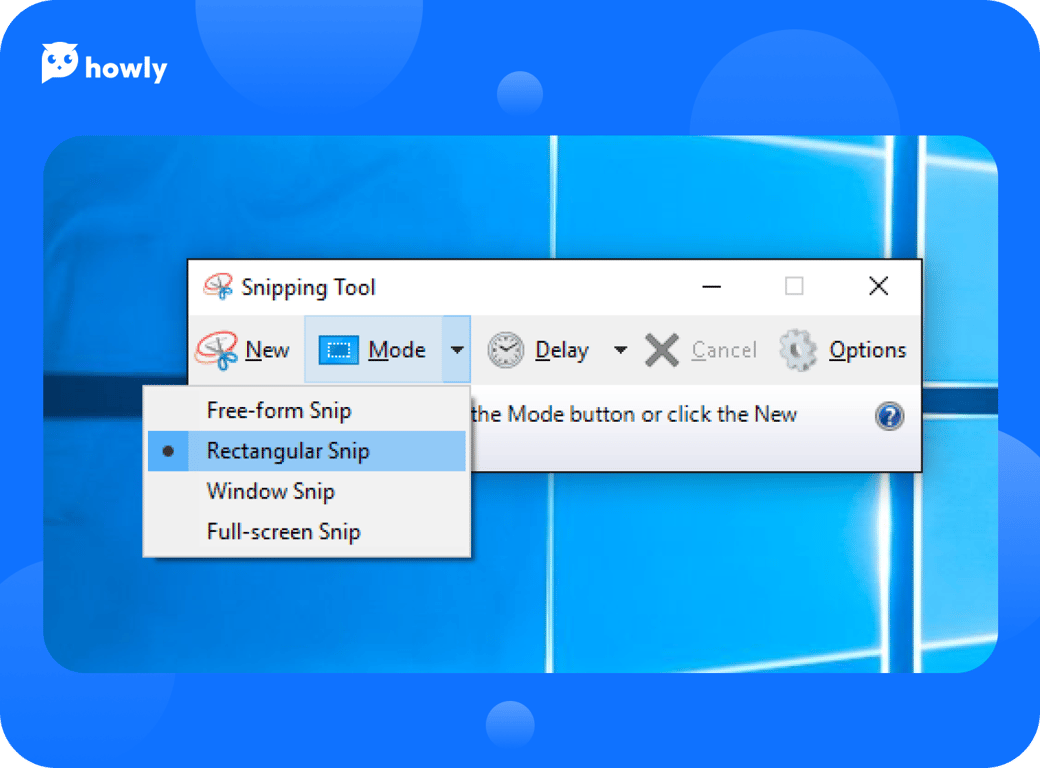 It's another built-in capturing program on Windows systems. Use it to screenshot on a laptop and save it as an image on your computer. Here are your guidelines:
Go to the search box near windows and write Snip. Pick the Snipping Tool option.
Choose New and move over the area that you need to capture.
Click on the Save logo.
You can save it as a JPEG or PNG. If you don't want to save it, press ESC while making a screenshot on a laptop.
Use the Snip and Sketch tool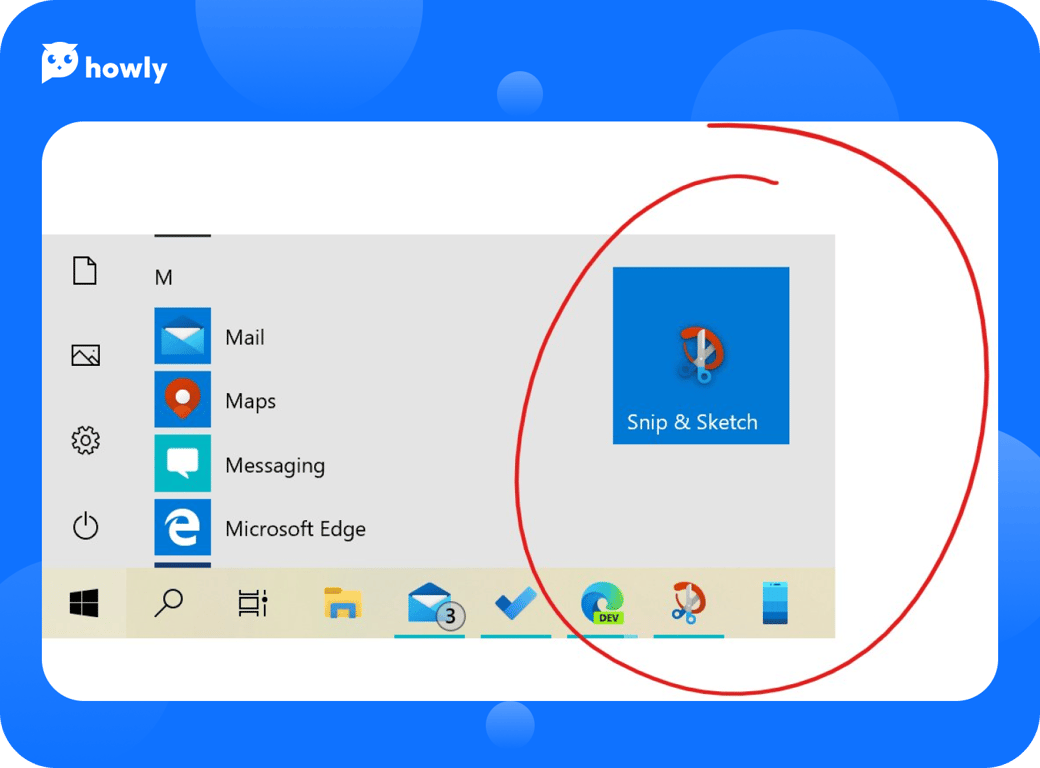 It's a great built-in program to capture the screen. Here you can customize, crop, annotate and share your captures. To screenshot the laptop that way, hold Win + Shift + S. Your screen will dim and you'll see a short menu on the top of the screen with capturing options.
Run the Game Bar tool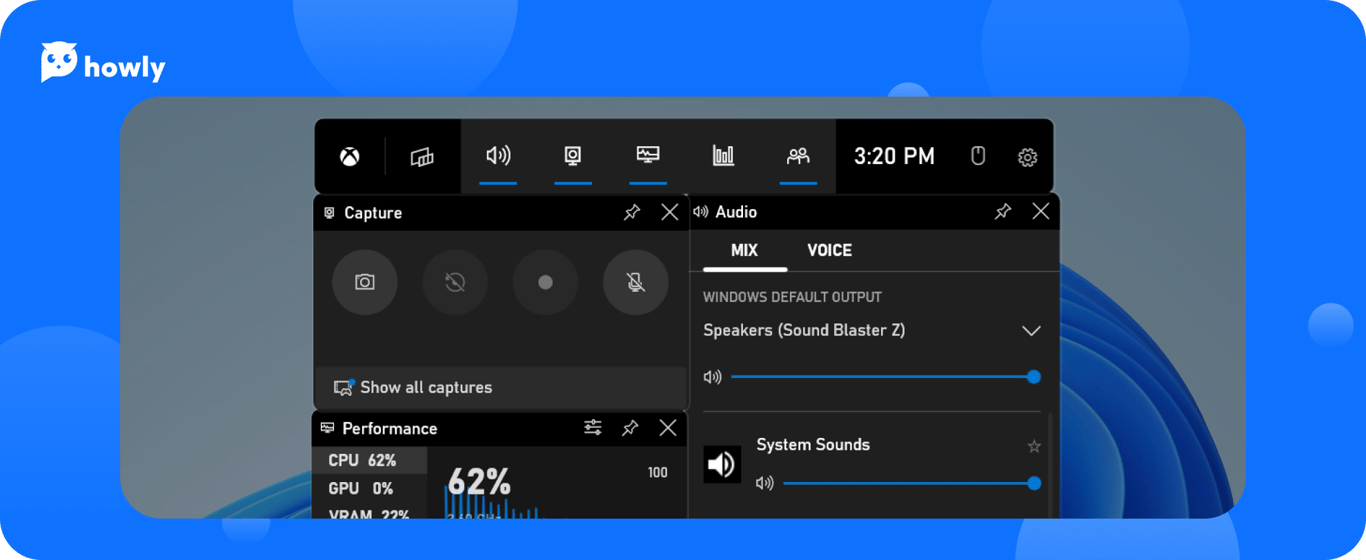 It can also record videos of the working process. Use the next guidelines to capture your computer:
Press Win + G to launch the app.
Click on the icon with a web camera to launch the Capture menu.
Click on the classic camera logo to screenshot the display.
Unfortunately, this tool is not available on older versions.
External apps for Windows
There are various programs to take a screenshot on a laptop. The most popular tools are Lightshot, Screenpresso, TinyTake, ShareX, Cleanshot
They all have similar guidelines: install the app, pick the shortcut to launch the application (usually Win+S or Win+PrtSc), and capture the screen part you need to shoot.
Screen capturing on Chromebook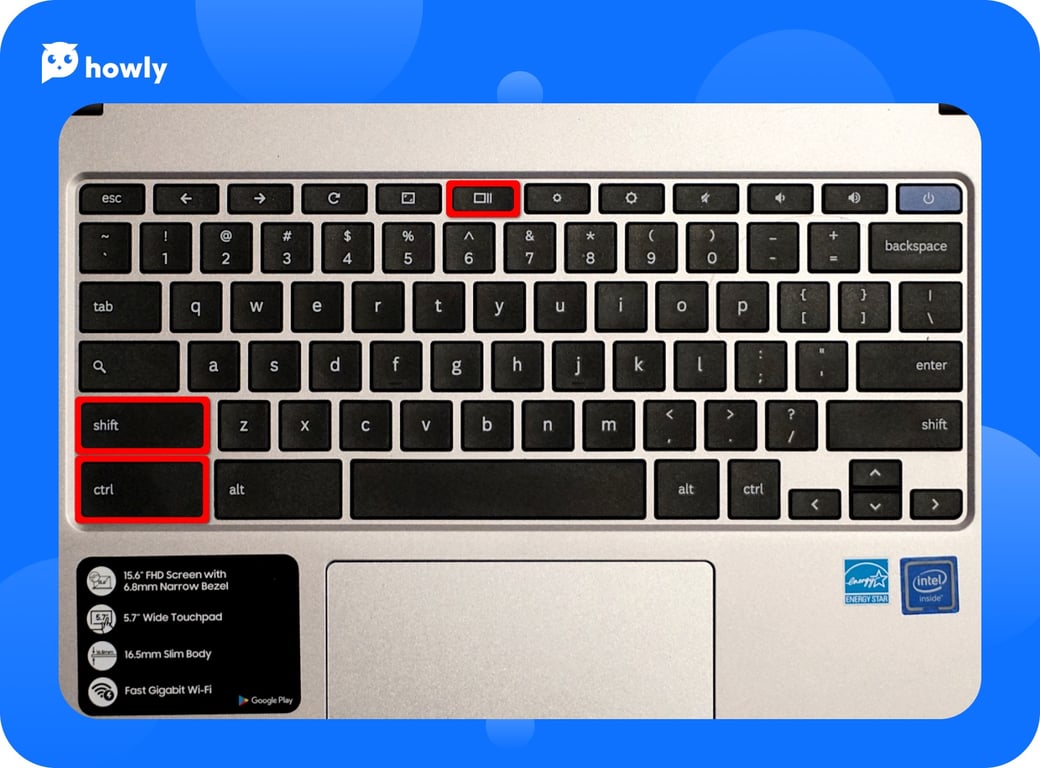 Many Chromebooks have a Screenshot button that looks like a camera. Press it to run the screenshot application. If your laptop doesn't have it, hold a combo Shift + Ctrl + Show or Ctrl + Shift + F5.
After it, you can pick the suitable option: entire screen, partial or window screenshot.
Screenshotting on Macs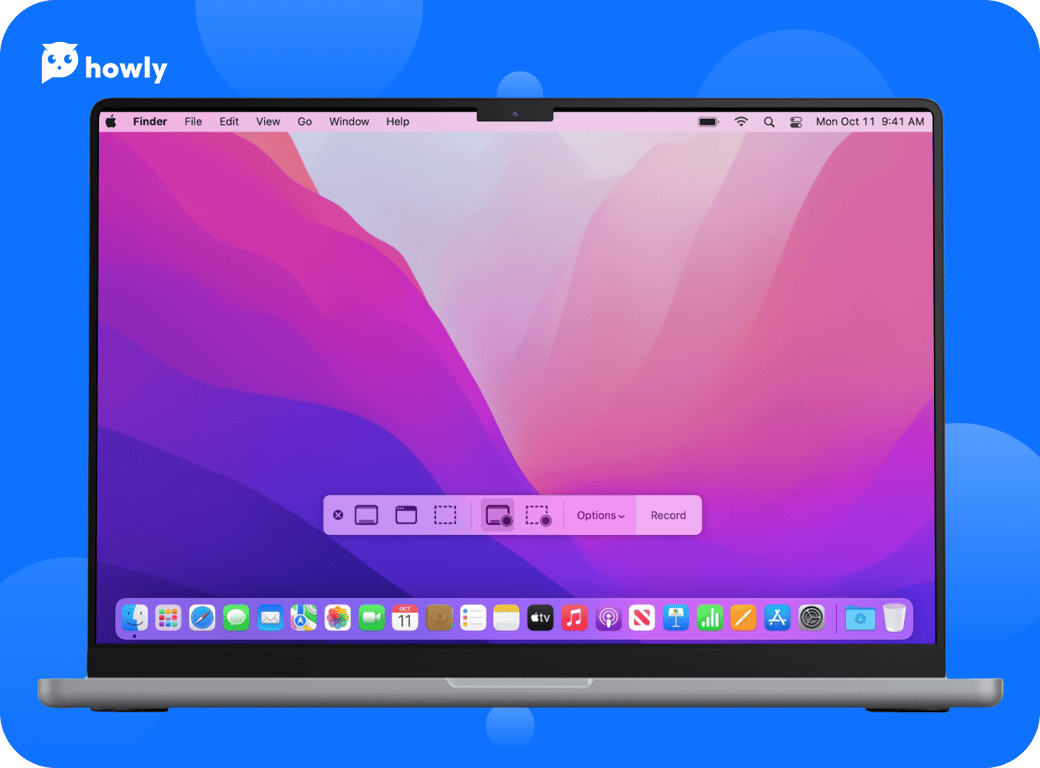 You have multiple ways to screenshot a laptop screen on MacOS. It depends on what you want to want to capture:
Shift + Command + 3. It shoots the entire display.
Shift + Command + 4. That way you can capture part of the display.
Shift + Command + 5. This action captures only one working window.
Shift + Command + 6. It captures the Touch Bar.
Use screenshot app
If the built-in tool for the screenshot laptop screen on Mac didn't suit your needs, you can try external apps like Monosnap, Xnip, Lightshot, Shutter, and Cleanshot X.
FAQ
How do I take a screenshot on my laptop on a Windows computer?
You can launch multiple capturing tools with different hotkeys. The PrtSc button captures the display to a clipboard. Win + S launches the Snipping Tool, Win + Shift + S launches Snip and Scotch app. Win + G launches the Game Bar.
How do you screenshot on a laptop with MacOS?
You have various commands depending on the amount of screen you need to capture. If you need to capture only one window, hold Shift + Command + 3. For capturing part of the display, hold Shift + Command + 4. To capture the whole display, hold Shift + Command + 5.
How to take screenshots on a laptop with third-party tools?
Yes, definitely. There are many tools available for Windows, Mac, ChromeOS, and Ubuntu.
Conclusion
You can capture your screen with built-in tools on any laptop. You just need to press a hotkey to launch the command. Windows have multiple tools that allow you to copy to a clipboard or edit a screenshot in real time.
MacOS has a single built-in tool that saves captures on the desktop. You can edit a picture if you need to. Chromebooks also have a built-in hotkey combination.
If built-in tools are not enough for you, download third-party tools. There are dozens of paid and free applications for any taste and system.