Fear not when technical glitches plague your HP printer. Instead, get ready to conquer common issues and easily restore optimal performance. If you are stuck with printer errors, this guide will equip you with the knowledge and skills to become a reset HP printer expert.
Before we start
Save your time and let skilled professionals in reseting the HP printer troubleshooting resolve your problem in minutes!
HP printers are very handy and help you complete the tasks of printing various files. But sometimes they give an error. To fix it and reset the HP printer you can write Howly experts. They solve any problem completely remotely.
The benefits you'll get resolving your reset HP printer issue with Howly experts:
Pro help with reseting HP

Quick advice right in your device 24/7/365

Expert reply within 60 seconds

Clear step-by-step guidance

Limitless number of follow-up questions

Patient and friendly help till your reset HP printer problem is fully resolved

All answers you need in one place
Read and try to do such actions with your device.
Step 1: Assess printer status
Before diving into the reset printer process, let's evaluate your HP printer's current status. First, you need the following:
Check for error messages: Glance at the printer's display or control panel to identify any error codes or messages. Please take note of them as a reference during the restart HP printer process.
Verify power supply: Double-check that your printer is firmly plugged into a stable power source and switched on. If necessary, plug it into a reliable power outlet.
Step 2: Perform a first basic reset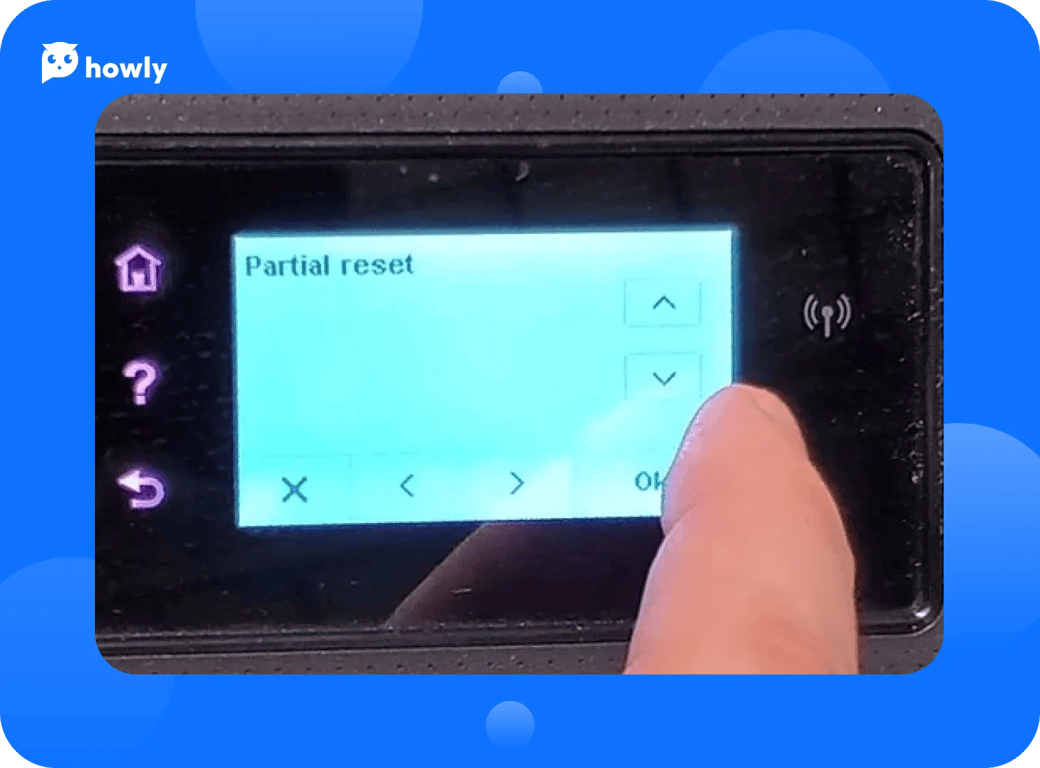 A basic reset can often work wonders for minor glitches and printer malfunctions. Follow these simple steps to initiate the reset:
Power down the printer: This action is simple because you do it whenever you use the device. Press the power button on your device.
Please switch off the power cable: Shut off the cord from the device and give it a brief rest of approximately 30 seconds. Don't be afraid to do this action, it's safe.
Reconnect the power cable: Securely reconnect the cord to the printer, ensuring a snug fit.
Power up the HP device: Give the power button a gentle press to bring the printer back to life. Exercise patience as it undergoes a complete boot-up process.
Step 3: Embrace the hard reset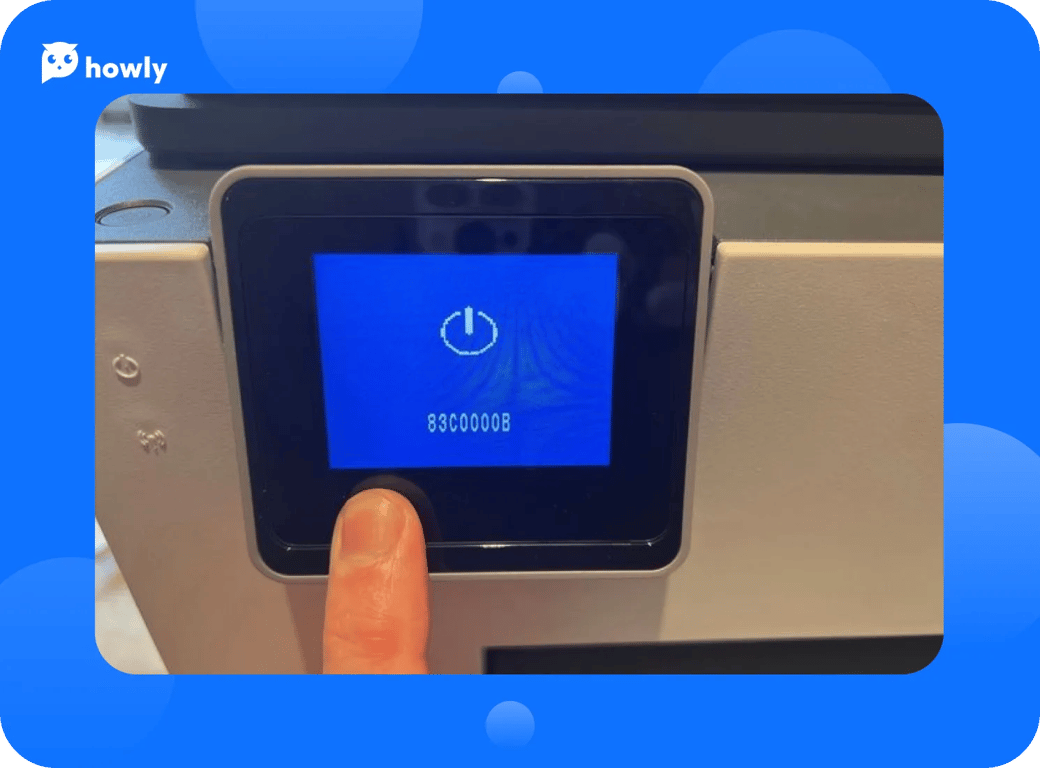 Try a more aggressive reset and factory settings if the basic actions fail to resolve the issue. Be aware that a complete HP printer reset will erase any customized settings or configurations. Throw these steps to embrace the full reset:
Power off the printer: Press the power button to bid farewell to the printer's current state.
Disconnect and wait: Shut off the power cord from the printer and allow it to rest for a while—around 5 minutes should suffice—to make a complete power discharge.
Turn on the power twine: Securely turn the power string to the printer, ensuring a reliable connection.
Power up the printer: With a firm press of the big power button, turn on the device. Awaken the printer as it goes through a reinitialization and complete boot-up process.
Step 4: Test the printer's revitalization and printer resetting
After the reset, you need to test and verify the issues on the HP device and ensure that the problems have been resolved. Then, follow these steps to ensure its revitalization:
Initiate a test page in the menu: Send a print command from your computer or access the printer's control panel to trigger a test print. Observe the printer diligently as it produces a flawless and error-free output.
Monitor for messages: Keep a watchful eye on the printer's display or control panel for any lingering error messages or codes. If issues persist, refer to your printer's user manual or seek additional assistance.
Step 5: Emergency actions
If nothing helps, or you are afraid to do a printer reset, and it still throws errors or refuses to work, you need professional help. You can go to the service support center in your city and get advice about passwords for the printer, drivers, cartridge, etc.
If there are no specialists in your city, you can always contact Howly for help. Just write us a message. Feel free to contact us anytime.
F.A.Q.
Will rebooting the printer hurt?
No, resetting a HP printer is an entirely safe procedure. But keep in mind that a printer reset will erase some information on the printer such as your wireless network settings, so be prepared to re-enter these if needed.
Why do I need to restart the printer?
It is necessary if the device freezes or does not work properly.
Can I reset the printer myself?
Yes, follow our instructions. To reset an HP printer, turn it off and unplug the power cord. Wait for 30 seconds. Then, reconnect the power cord and switch the printer back on.