Nowadays, even your search engine needs your attention. Companies can deliver information straight to your display via a pop-up notification, much like they can share news on media platforms.
Before we start
Save your time and let professionals resolve your issue in minutes!
Want to start solving your problem immediately? Experienced Howly troubleshooters can fix your issue ASAP. They're already waiting for you in the chat!
The benefits you'll get while troubleshooting your issue with Howly experts:
Qualified help with laptops HDD

Quick advice right in your device 24/7/365

Expert reply within 60 seconds

Clear step-by-step guidance

Limitless number of follow-up questions

Understanding and empathetic help till your laptop HDD issue is fully resolved

All answers you need in one place
Have you ever been browsing the web when an annoying notification appeared? These pop-ups may be very intrusive. Read on for a step-by-step explanation of how to stop TruthFinder alerts.
How to disable pop-up on PC
Depending on your browser, the process of stopping TruthFinder pop-ups might be slightly different.
Chrome
To manage these alerts:
go to Settings > Privacy and security > Site Settings > Notifications.
Go for Don't allow sites to send notifications if you would like to disable them entirely. However, be aware that this will also cover messages from platforms like Gmail and Google Meet that are connected to productivity.
Alternatively, you can mute pop-ups by going for the Use quieter messaging setting. In the URL bar, a ring logo appears when a text has been banned. Select the sign to enable messages for this window.
You may as well opt for the Add button and type in the URL of the site to disable notifications for only some safe-listed sites.
You can pick Block by finding the three-dot sign next to any internet sites you may already have allowed entry to.
If you are using Chrome on your phone, go to Settings > Site Settings > Notifications for Android.
On iPhones, you can stop TruthFinder pop-ups under Content Settings. Alternatively, you can surf in Incognito Mode, which default disables notifications.
Firefox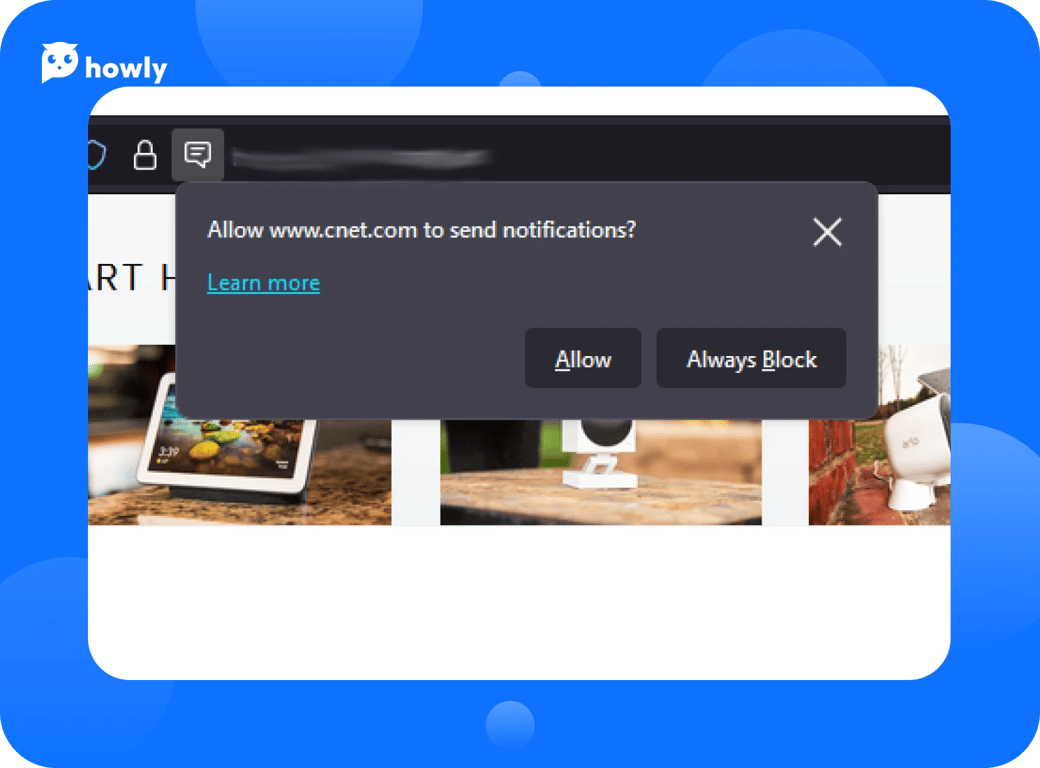 Hit the lock icon in the Search window, and choose Connection secure > More Information to access the Page Info panel and manage messages for a specific website.
Choose Send notifications by selecting the Permissions option and moving towards the bottom. Remove the tick next to Use Default, then Always Ask, Allow, or Block in order to limit the messages.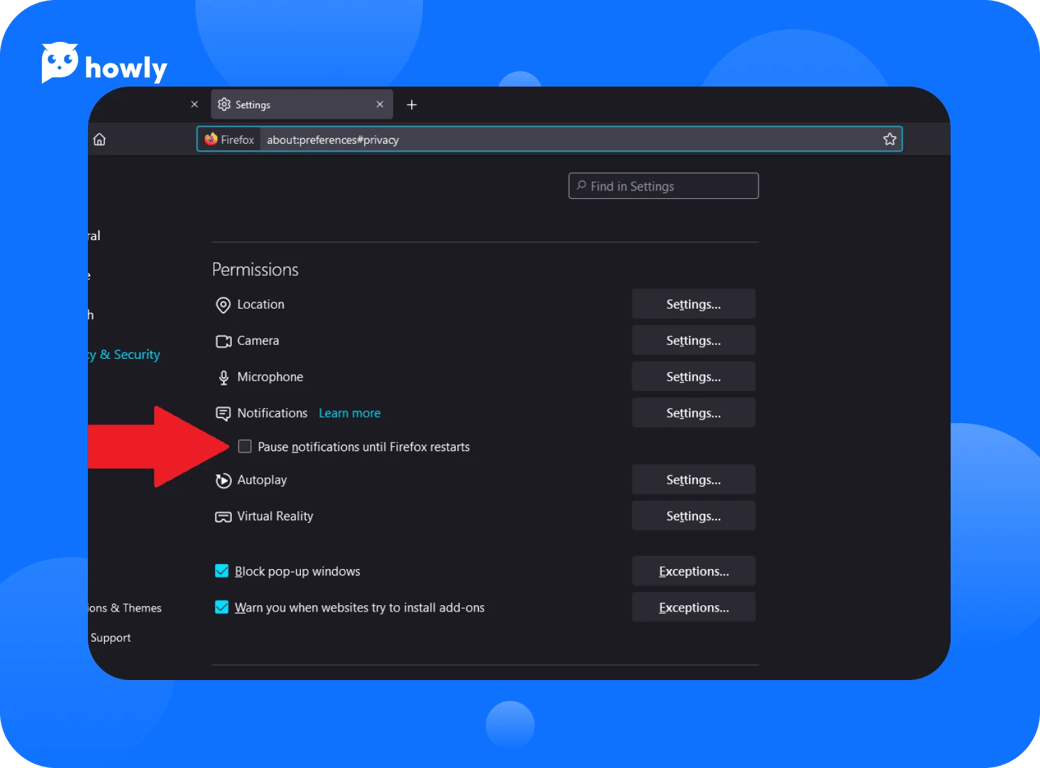 Another option is to access the application listing, select Settings > Privacy & Security, and then move to the bottom of the Permissions tab. To disable notifications until your next browser session, select Pause notifications and wait for Firefox to resume.
For a more lasting solution, click Settings beside Notifications. You can change the page's position from Blocked to Allowed, or completely delete them from the menu. Go for Block new requests at the bottom of the menu to prevent future attempts to enable notifications.
Edge
In the upper right corner, pick Settings > Cookies and Site permissions from the three dots tab. Pick on Notifications. They are usually set to Ask before sending.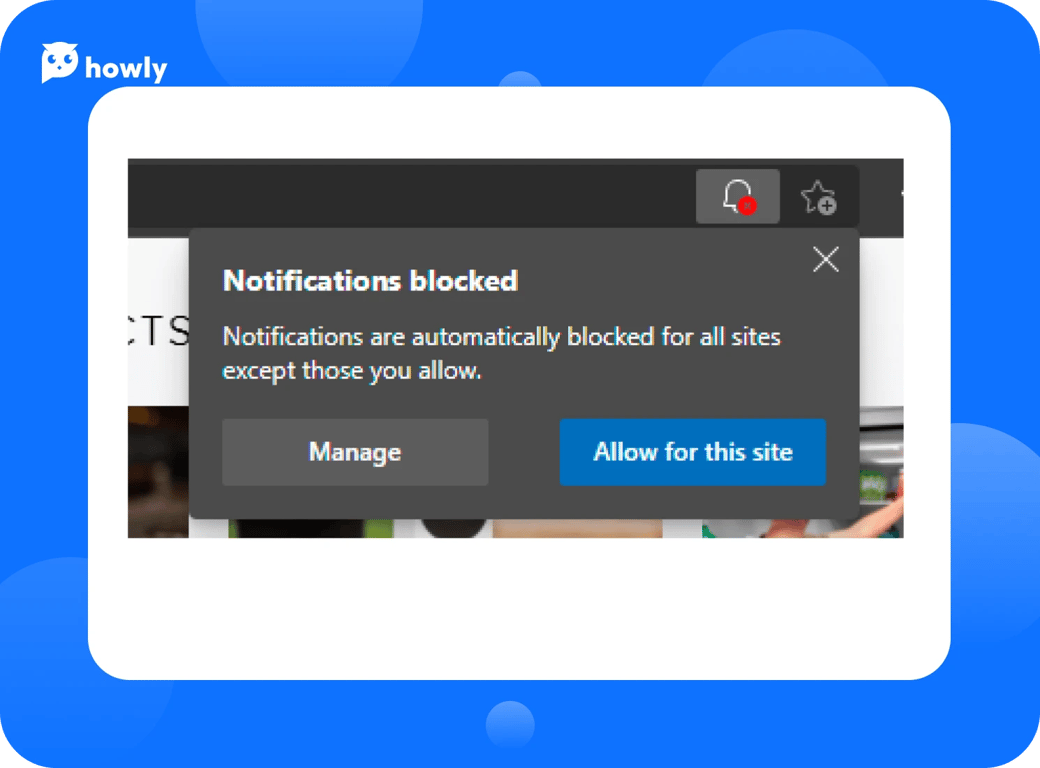 Toggle this setting to the off position in order to get TruthFinder to stop sending messages or initiate Quiet notification requests to prevent pop-ups from interfering with your web browsing.
Pages that attempt to deliver requests will display a ring icon in the search box if you select the letter. By tapping this sign in Settings, you can find the Notifications tab and pick out Manage or Allow for this internet site to get notices.
It is also possible to add particular sites to the Block and Allow categories by selecting Add and providing a URL. With notifications, you can also establish access permission for a single site by tapping the lock graphic art near the URL address and setting Permissions for this page.
F.A.Q.
How do I remove information from TruthFinder?
The quickest approach to unsubscribe from TruthFinder is to visit their opt-out page link and submit the form manually. Enter your email address afterward, look in your mailbox for the confirmation letter and click the link.
How do I stop notifications from TruthFinder?
Hit the Unsubscribe button at the beginning of this page to do so. The same browser and gadget must be used to resubscribe to notifications. For instance, you must use the same computer you used to enroll in messages, such as Chrome on a laptop.
Where can I unsubscribe from TruthFinder emails?
TruthFinder sends emails regularly. Every email will include a link to unsubscribe from these communications.
Conclusion
Although these notifications can be helpful, they can rapidly become obnoxious if you aren't interested. Good thing, our Howly professionals are always willing to assist and know how to turn off TruthFinder notifications!