Despite the progress of technologies, printers can still be quite confusing. That's why we at Howly have created these instructions on how to delete printers on Mac. Guidelines for Apple's computers differ from the classic Windows, so save this guide and come back anytime you need to check it!
Before we start
Save your time and let professionals resolve your issue in minutes!
Want to start solving your problem immediately? Experienced Howly troubleshooters can fix your issue ASAP. They're already waiting for you in the chat!
The benefits you'll get while troubleshooting your issue with Howly experts:
Qualified help with laptops HDD

Quick advice right in your device 24/7/365

Expert reply within 60 seconds

Clear step-by-step guidance

Limitless number of follow-up questions

Understanding and empathetic help till your laptop HDD issue is fully resolved

All answers you need in one place
Method 1. Delete printers on Mac computers without using additional apps
You can remove any printer from the list of devices without using any additional app. It's an easy and user-friendly way to un-sync both devices. Follow this guide to get the work done:
Click on the Apple logo in the Apple menu.
Choose System Preferences.
Look for Printers & Scanners. Usually, it's located in the second raw. Click on it.
Choose the printer that you want to un-sync.
Click on the "-" button under its name.
The system will ask you if you want to un-sync devices. Choose the "Delete Printer" option.
This action will un-sync your Mac and printer. If you want to pair them later, stop there. It will be enough. But if you want to delete this printer's data from your PC, you may consider deleting drivers. Use the following instruction:
Open the Finder app.
Find the Applications in the bar located on the left side of the window.
Find the drivers of your printer. Usually, they have the manufacturer's name and something related to the utilities of the device. It can be HP Scan, Xerox Print, etc.
Move those drivers to the Bin. Right-click on the app and click "Move to Bin," or just drag the app to the Bin folder.
Then remove all service-related files from the printer's manufacturer. Look in the following Library subfolders: Logs, Preferences, Cache, App Support, Containers, and Printers.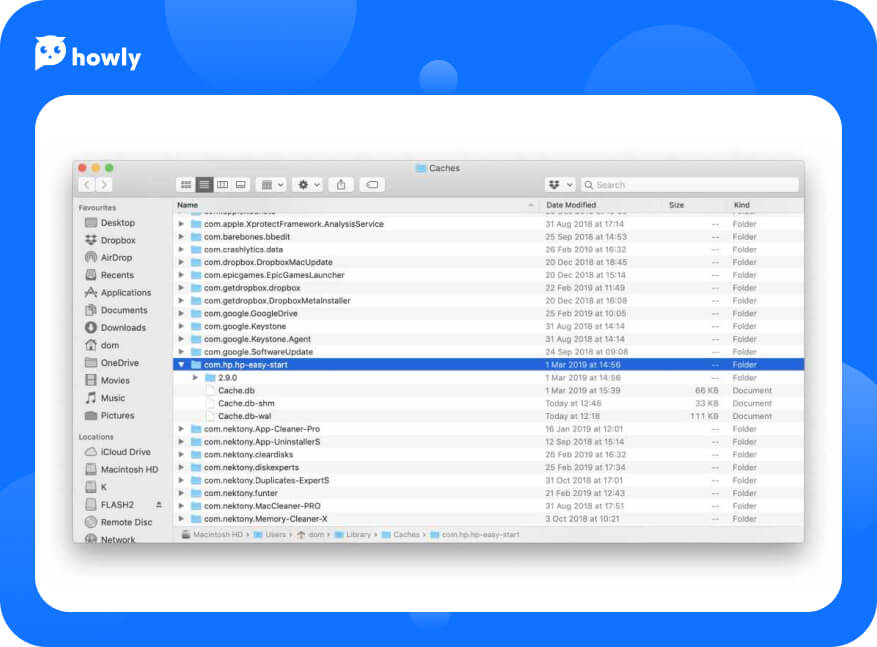 Clean the Bin to delete these files forever. It's a time-consuming option, but you don't need to download and install any additional apps. Many users prefer this method to delete printers from Mac over others.
Method 2. Use the printer's software
Most printer manufacturers have apps that allow users to adjust device settings. You can also un-sync a printer from the macOS with those applications. Let's take HP as an example. It's one of the most popular printer manufacturers, so there is a high chance that you are using their devices. Stick to this short guide to delete HP printers from Mac:
Open the HP Easy Start application. You can download it right from the HP website.
Click on the HP Easy Start drop-down menu. You will notice the Uninstall HP Software line. Click on it.
Follow the instruction of the wizard. It may vary depending on the printer and other installed apps.
Enter your username and password. This app uninstalls drivers, so it needs to have admin access.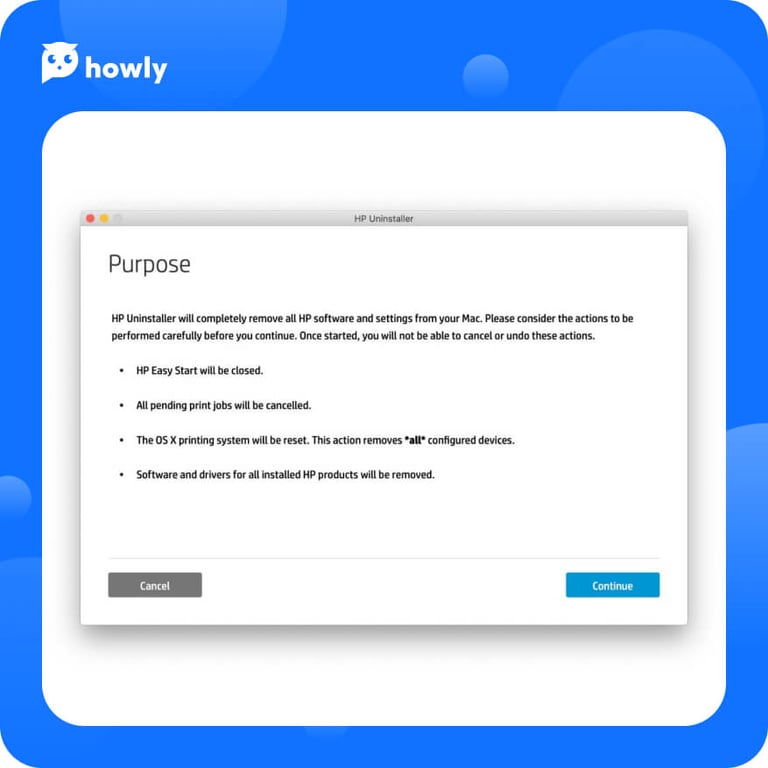 This action will remove all synced HP printers and drivers. If you have several HP devices connected, it would be better to use the first method. You still need to clear cache files. So delete the following Library subfolders: Logs, Preferences, Cache, App Support, Containers, and Printers.
Most printer manufacturers have their macOS apps with a similar workflow. So all you need to do is visit the manufacturer's website, install the app and follow its instructions.
Method 3: Try a third-party tool
There are various apps that allow you to remove and un-sync devices. CleanMyMac X, Glary Utilities, Disc Doctor, MacCleaner Pro, and CCleaner are the most popular. They have a different interface, so there is no one-for-all guide.
Note that these apps will access the system files, so choose them wisely. Use only popular applications with many positive reviews. In this case, you don't need to remove the cache manually. The app will do this for you.
Conclusion
There are 3 ways to delete any printer from a Mac computer.
If you don't want to install additional apps, use the first method: remove it from the list of devices manually.
If you are ready to install the manufacturer's application, visit its website and download the official app for macOS.
The last way is to try a third-party system optimization tool. We recommend using only the most popular apps and downloading them only from the official websites or AppStore. Don't use unofficial marketplaces because they can give you fake scam programs that may steal your data.
Still have questions regarding this issue? Ask Howly! Our qualified experts will help you with any tech-related question: from computers and printers to vinyl players and fridges!