Albert Genius is a popular app aimed at enhancing the financial awareness of users while providing a number of banking services to budget, save, and invest money online. Albert experts give advice on various money matters, help to make smarter financial solutions, and reveal all nuances of effective cash management. Although the company claims to be good for everyone, not all its customers share this opinion. Some complain about the unexpectedly low service quality and useless professional advice, while others just quit the app once they reach their goals. Anyway, it's an individual matter. And if you've decided to stop your membership and close an Albert account – it's an easy task. Howly prepared quick instructions on how to unsubscribe online through email, iPhone, or Android. Let's deal with it!
Before we start
Save your time and let professionals resolve your issue in minutes!
Want to start solving your problem immediately? Experienced Howly troubleshooters can fix your issue ASAP. They're already waiting for you in the chat!
The benefits you'll get while troubleshooting your issue with Howly experts:
Qualified help with laptops HDD

Quick advice right in your device 24/7/365

Expert reply within 60 seconds

Clear step-by-step guidance

Limitless number of follow-up questions

Understanding and empathetic help till your laptop HDD issue is fully resolved

All answers you need in one place
Why users find it tricky to cancel Albert Genius
The Albert app demonstrates decent performance on both iOS and Android, and the intuitive UI makes it easy to use the financial services offered by the company. However, problems often begin when customers are struggling to cut ties with the program. Howly is knowledgeable about different types of cancellation concerns, so we highlight the most popular issues that complicate the process:
the cancellation button/link doesn't show up;
charges still occur after membership termination;
Android screen freezes in the app;
Albert app crashes on iPhone;
nothing happens when hitting the button to stop a sub;
error messages;
refund accrual problems.
These are the most frustrating problems people ask us to solve. But the list of all possible issues is actually larger. So don't rush to stress out if your situation is different and you keep wondering "how do I cancel Albert Genius" – our experts will help you either way!
How to cancel Albert Genius account via app
The algorithm described below is universal – you can use it to terminate Albert on any iOS or Android device. The instructions are clear:
Open the Profile tab at the bottom of the screen.
Tap Help.
Then tap Contact support and text "Cancel Genius".
How to cancel Albert app subscription via email
Although this option may be a bit time-consuming, it's a reliable way to cancel the Albert Genius account and get confirmation from their support. You can also clarify all the bothersome issues directly with a company representative. The below-stated guidelines will help you:
Access your email account via the website or phone app.
Create a new email to support@albert.com.
In the Subject field, type "Request to cancel my Albert account".
Inform about your striving to cancel Albert Genius, state the reason, and provide information about your membership.
Wait for the response (typically up to 24 hours).
How to cancel Albert via iPhone
iPhone owners will be happy to know that they can cancel the Albert Genius subscription not only via the app or email but also in the Settings using Apple ID. Moreover, the following steps also work well for iPads:
Run the Settings app on your iPad/iPhone.
Pick your Apple ID.
Head to the Subscriptions tab.
Locate Albert Genius.
Quit your membership by tapping Cancel.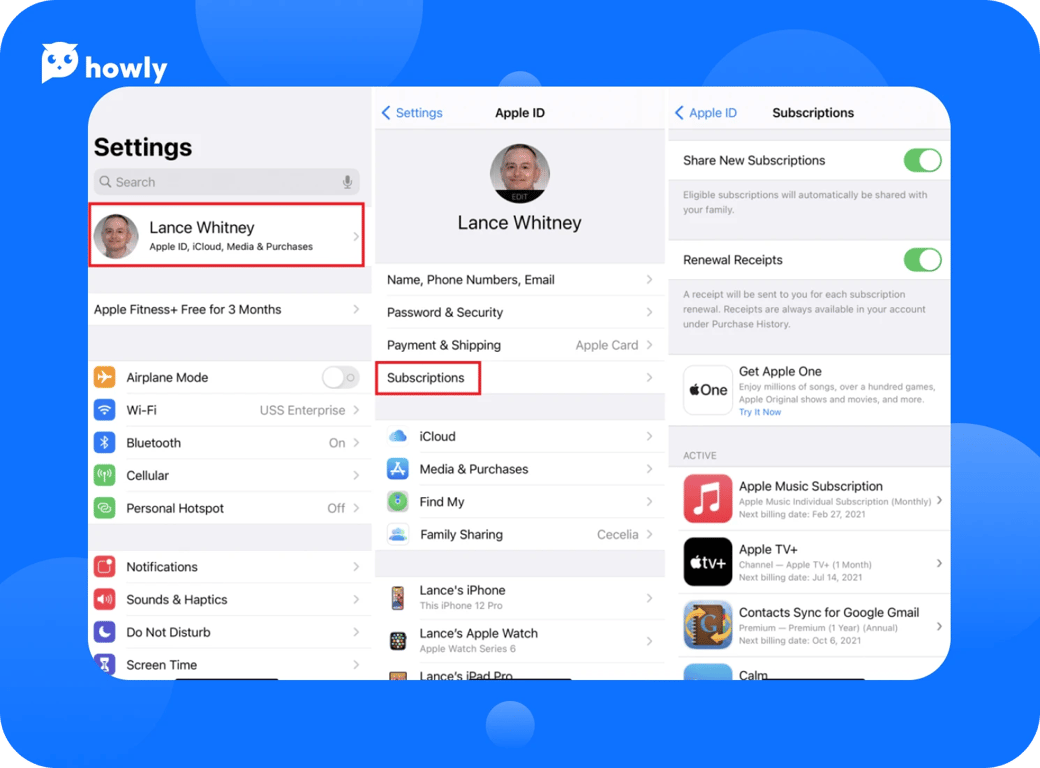 How to cancel Genius on Albert via Android
Purchased subscription through your Google Play account? Albert's cancellation using this platform proves to be easier than on its app or via email. It takes mere minutes and comes down to 5 uncomplicated steps:
Head to Google Play and check out whether you're signed into the appropriate account.
Tap on Menu (profile icon).
Move to Subscriptions.
Spot and tap Albert Genius.
Tap Cancel and your sub will be deactivated automatically.
F.A.Q.
Why can't I cancel the Albert app subscription on an Apple device?
You can terminate subscriptions on Apple devices only if you've subscribed with your Apple ID. So if you're willing to get rid of the Albert membership on your iPhone, text their support at (639-37), write an email, or call them at (844) 891-9309.
Will canceling my subscription stop Albert Savings?
Savings is a totally different feature offered by Genius. And subscription cancellation in no way deletes your account or affects your Savings.
Can I receive my funds back when I cancel Albert Genius?
It all depends on the type of your Albert subscription. Monthly memberships don't qualify for a refund. If you've purchased a yearly sub, the company will give you a prorated refund for the remaining months.
Conclusion
Albert Genius proves to be great for some users while others are looking for ways to unsubscribe. The reasons are different, but the goal is the same – get rid of monthly payments as easily and quickly as possible. We showed you the best solutions, so choose what fits you and go ahead!
We hope this guide was beneficial. But if you still have any unresolved issues, inform Howly in the chat window. Our experts are more than genius – they're experienced, qualified, and responsive. Their skills are broad in scope, so you can not just cancel Albert but also fix any imaginable issue with your account or app. Enjoy stress-free troubleshooting 24/7!