An opportunity to keep in touch with people you love whenever you want to see or hear them is priceless. Luckily, we live in the digital era and have access to a myriad of apps for initiating audio calls and face-to-face online meetings right from a smartphone. Apple is keeping up with the latest trends and trying hard to make its products market-leading. However, perfection is unachievable even for such a tech giant.
Before we start
Save your time and let top professionals in FaceTime connection issues troubleshooting resolve your concern in minutes!
Howly experts adopt a new approach to solving tech problems. You no longer need to bother with troubleshooting and spend hours browsing the web for a suitable DIY solution to your FaceTime not working issue – ask your question, and our techs will provide you with stepwise guidelines immediately!
The advantages you'll get resolving your FaceTime won't connect issue with Howly experts:
Specialized help with FaceTime connection issues

Quick advice right in your device 24/7/365

Expert reply within 60 seconds

Clear step-by-step guidance

Limitless number of follow-up questions

Patient and understanding help till your FaceTime not working problem is fully resolved

All answers you need in one place
While FaceTime is one of the most advantageous Apple services, this never guarantees the flawless app's performance. Indeed, you're still wondering "Why isn't my FaceTime working?" and you're not alone! Plenty of iOS users have the same concern and seek quick troubleshooting methods, just like you do. So, welcome to Howly – we offer expert guidelines for a variety of tech issues and can also tackle your trouble via online chat. Rest assured, you'll solve your problem today, whether after reading this guide or consulting with our live experts. So, let's answer a so popular question "Why doesn't FaceTime work?" and puzzle out the most efficient issue fixes!
Why is my FaceTime not working?
Why won't my FaceTime work – a question Howly experts have been encountering more and more often over the past few years. The need for virtual communication continues to grow, as well as the user base of FaceTime. And people ask our techs for help since they find it difficult to determine the actual cause of app malfunctions and, consequently, solve the issue. In general, multiple reasons are possible, and we're going to shed some light on the situation. So why isn't FaceTime working?
geographic restrictions
disabled FaceTime
cellular data issues
lost date and time settings
FaceTime outage
camera and mic issues
technical bugs in your iPhone/iPad
in-app crashes
too many group chat participants
old, buggy software
Don't let this impressive list scare you. We'll help you fix FaceTime issues on your iPad, Mac, iPhone, or any other Apple device you prefer using.
Best solutions to FaceTime won't connect issues
We know how annoying and disappointing FaceTime not working issues may seem, but that's not a reason to stress out. All problems are solvable, and Howly specialists are committed to helping you address any challenges. Thus, we've prepared workable solutions to both minor and complex FaceTime problems. Check them out one by one to deal with your concerns promptly.
Exclude the possibility of FaceTime outage
This is the first thing to do in case you're wondering "Why isn't my FaceTime connecting?" The procedure requires no effort or complicated steps, and you'll complete it in a minute. It's important to realize that some causes of app problems are out of your control, and FaceTime outages are just such a case. After all, FaceTime won't work for anyone if there are technical issues on Apple's servers. To exclude the possibility of service downtime, head to the UNKNOWN TAG — ins and take a look at the circle next to FaceTime, two options are possible here:
The circle is red – the service is currently down, you can do nothing but wait until the company gets the app back up.
The circle is green – the service is working well, meaning the issue is on your side. Proceed to other solutions.
Determine if FaceTime is available in your area
Some countries prohibit the usage of video calling applications such as FaceTime, WhatsApp, and Skype. So if you're traveling the world and suddenly encounter an iPad or iPhone FaceTime not connecting issue, chances are the reason lies in geographic restrictions. Moreover, your mobile carrier may not support in-app calls. Hence, check out the UNKNOWN TAG — ins to determine whether the app will manage to work in a certain country or region with your cell carrier. If the situation is daunting, and you fall under restrictions, use VPN to bypass the limitations.
Reboot your device
Whether you use iPhone, Mac, or any other Apple device, reboot is one of the best troubleshooting tricks to fix tech bugs. And this may help you as well if FaceTime isn't working or keeps malfunctioning. The procedure is rapid, but during that short time until the device reboots, the system eliminates all the bugs that prevent applications from working correctly.
For iPhone
Hit the volume up button and promptly release it.
Hit the volume down button and promptly release it.
Long-tap the side button and release it when you notice the Apple logo.
For iPad
Long-tap the power button + the iPad's home button.
Release the buttons only when you notice the Apple logo.
Or
Hit the volume up button and promptly release it.
Hit the volume down button and promptly release it.
Long-press the top button and release it only when you notice the Apple logo.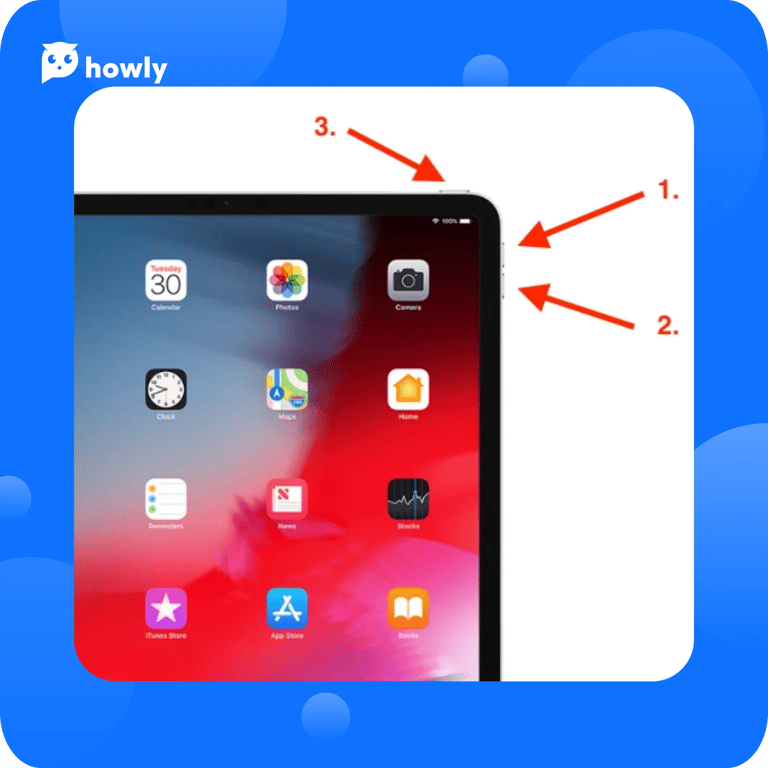 For Mac
Enter the Apple menu and tap Restart.
Hit Restart once again to confirm.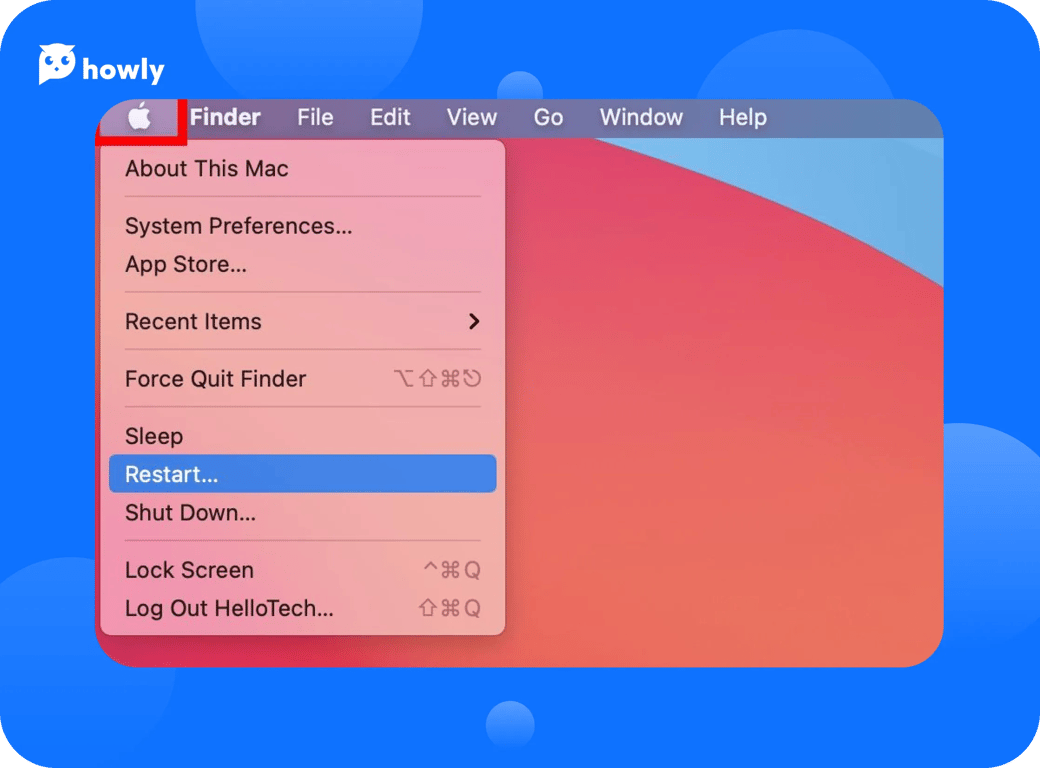 Adjust time & data settings
The reason for FaceTime not connecting issues may be simple and involve lost date and time settings in your device. Whether you've disabled automatic setup or the problem occurred due to a system bug, the result remains the same – you'll fail to access numerous phone features, and your apps will keep malfunctioning. To say more, the problem appears no matter what device you use – iPhone, iPod, Mac, or iPad. Enable automatic time & date setup to make FaceTime run properly.
For iPhone/iPad
Enter Settings and proceed to General.
Access the Date & Time tab.
Hit Set Automatically.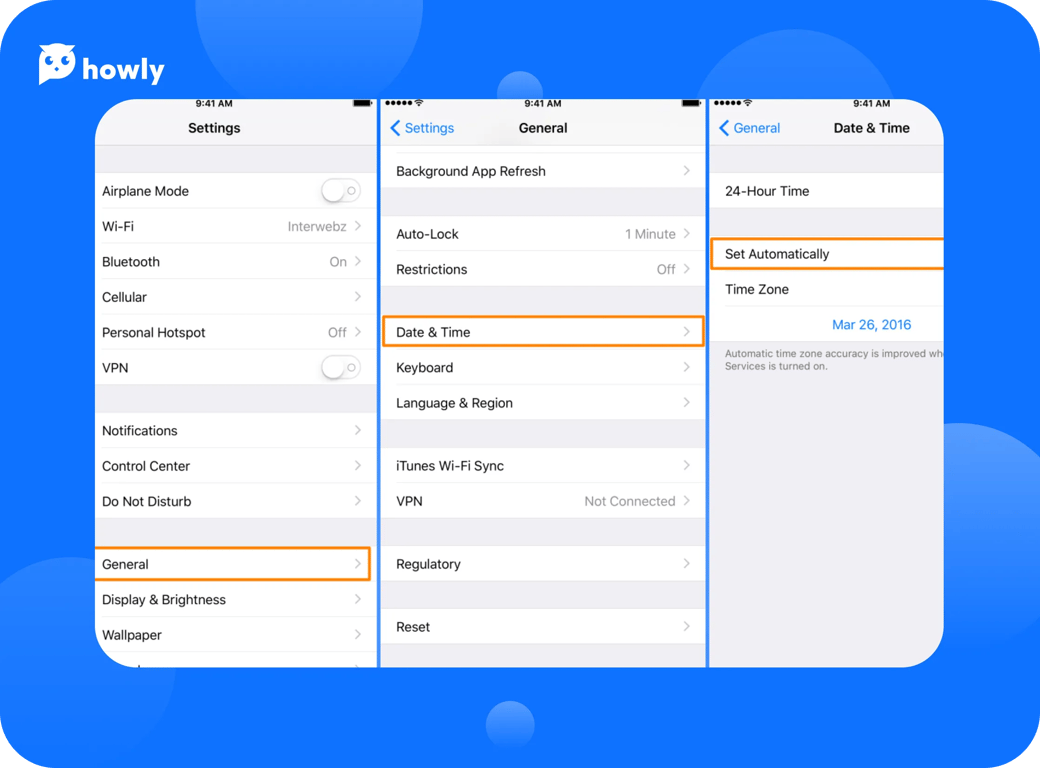 For Mac
Enter the Apple Menu -> pick System Preferences -> tap Date & Time.
Hit the padlock to unlock changes and enter your password.
Mark the box saying Set time and date automatically.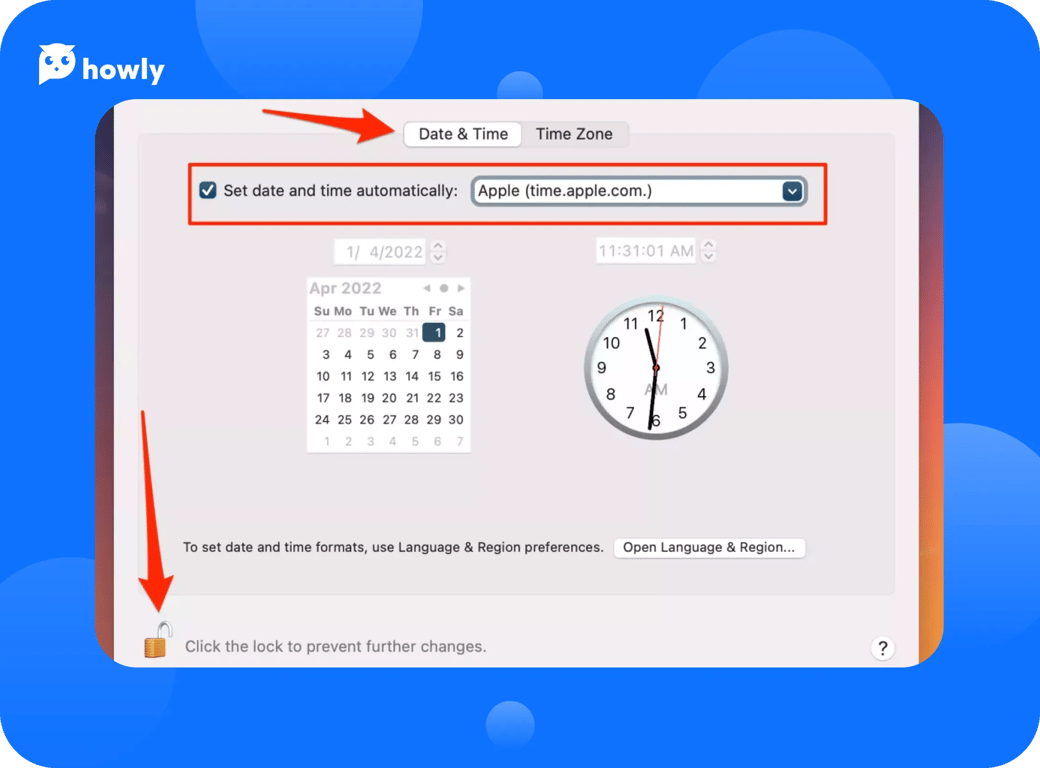 Ensure your internet connection is good enough
This is the most widespread cause of FaceTime problems on iPad and iPhone. Whether your cellular data or Wi-Fi connection is unstable, this affects the overall app performance negatively. In the best case, you'll encounter low video and audio quality, but if the internet is down, FaceTime won't connect at all. Obviously, the app works better via Wi-Fi, but if you switch to mobile data, test your connection quality by loading a random web page or YouTube video. Moreover, if you utilize FaceTime without Wi-Fi, ensure cellular data is on and available for the app.
Visit Settings -> tap Cellular.
Hit the toggle near Cellular Data.
Scroll through your applications until you see FaceTime – tap on it to enable cellular data usage.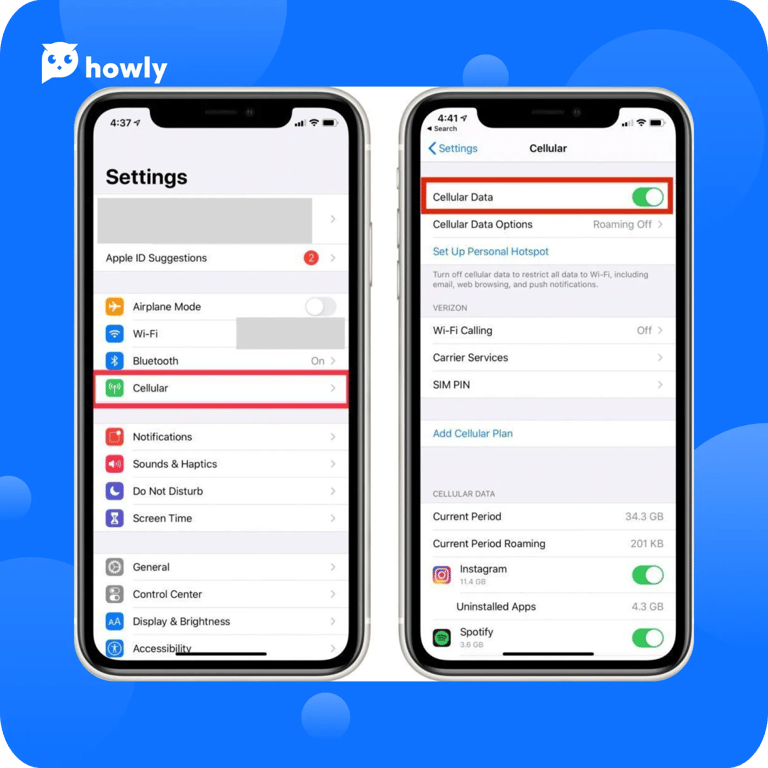 Turn FaceTime off and on
Racking your brains over the question "Why are FaceTime calls not going through"? Looks like there's a bug in the app or perhaps you've turned off FaceTime at all. Anyway, restart is a worthy solution to troubleshoot software crashes. We also recommend this option if you encounter a "waiting for activation" error when trying to log into your account.
Access Settings and scroll to FaceTime.
Spot the FaceTime toggle and tap it to turn the app off.
Wait a minute or two and hit the toggle once again to turn on FaceTime.
Sign out of the app & sign in again
If you've tried out the above methods but they brought no result and you're still wondering "Why doesn't my FaceTime work?" this option may help you. As soon as you log out from your account and then log in again, the phone's system comes into play and eliminates minor glitches preventing the app from normal functioning. So, these are the instructions to follow:
For iPhone/iPad
Access Settings and scroll to FaceTime.
Hit your Apple ID -> pick Sign Out.
Wait a minute and hit Use your Apple ID for FaceTime.
Enter your Apple account details to sign in.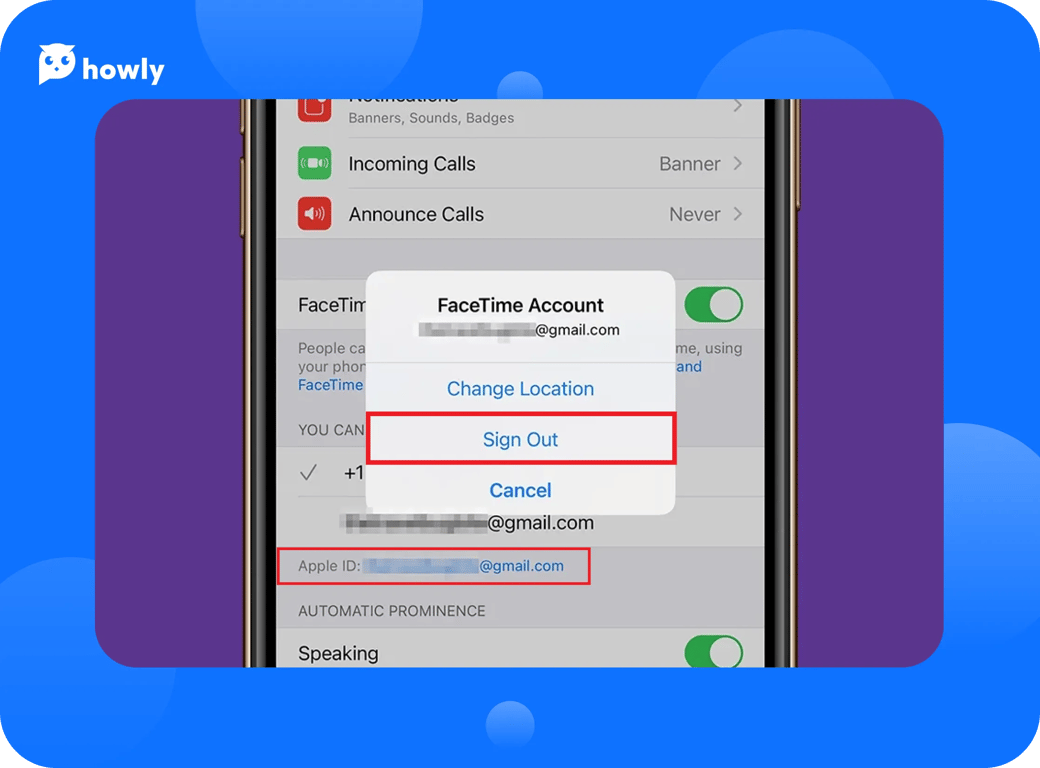 For Mac
Mac users have to complete the procedure differently, although everything is still easy:
Run FaceTime -> head to the FaceTime tab.
Pick Preferences.
Hit Sign Out and confirm.
Sign in again.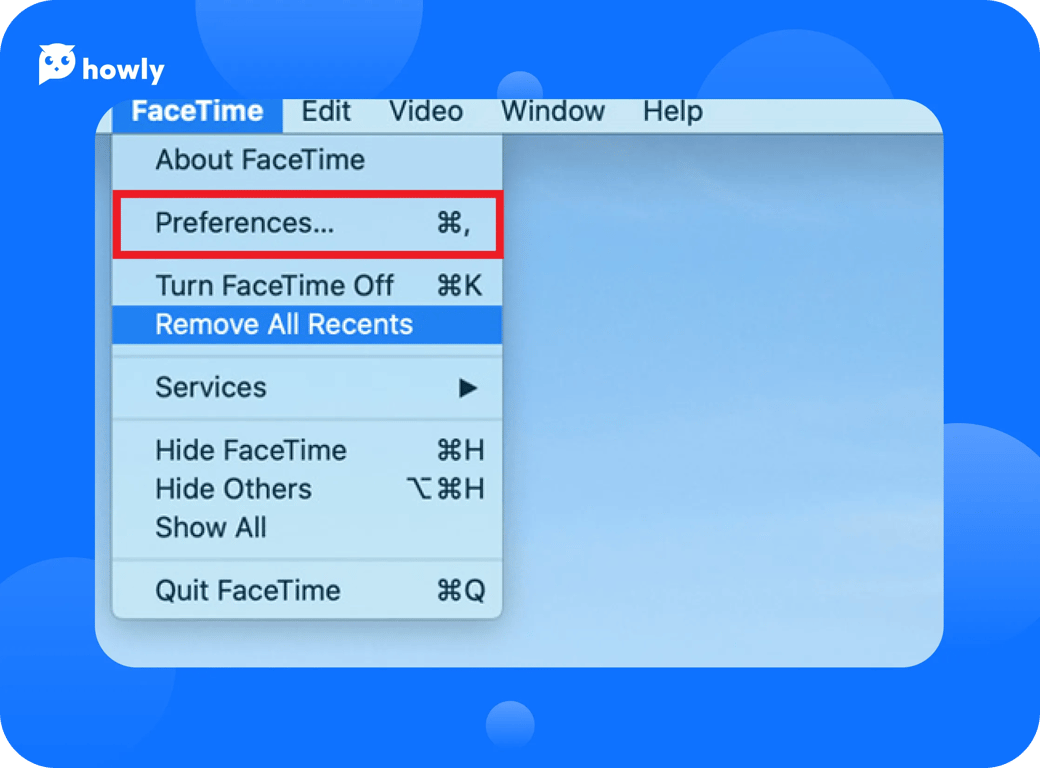 Check your microphone & camera
Some users come to our experts asking "Why does my FaceTime not work during video calls?" There are also those complaining that people can't hear them. In such cases, the problem often relates to camera or microphone malfunctions. Fortunately, the issue is easy to check:
For iPhone/iPad
Camera check
Enter the Camera app and make sure it shows a live feed.
Swap between the rear and front cameras and try shooting a short video.
Head to the phone gallery and check the quality of these photos and videos, ensuring they aren't black or blank.
If your camera functions properly, it means the FaceTime video not working issue has another cause, most likely related to the app's software.
Microphone check
Enter Voice Memos.
Hit the record button and say something into the microphone.
Hit the record button once again to stop voice recording. Listen to the tape and assess the sound quality.
If your voice sounds unclear or you hear nothing at all, then your microphone malfunctions, meaning there's a hardware issue to fix. Reach out to Howly experts for prompt help.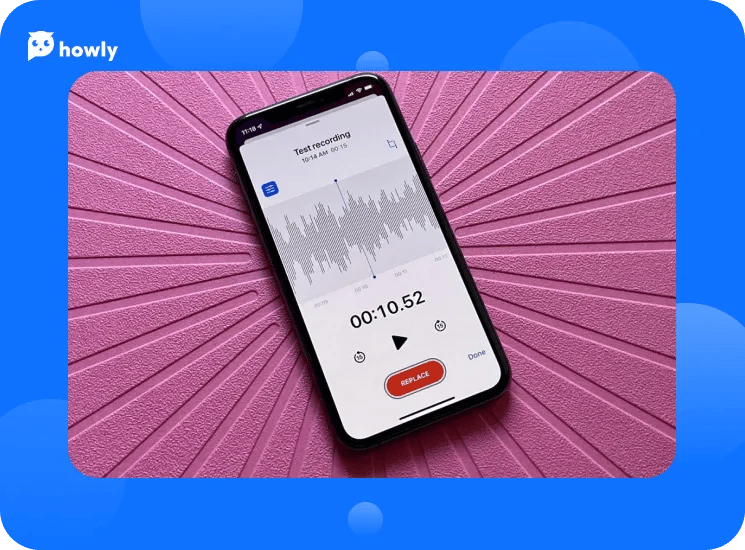 For Mac
Camera check
Move to the Applications folder and enter the Photo Booth.
Check different shooting modes and try recording a video.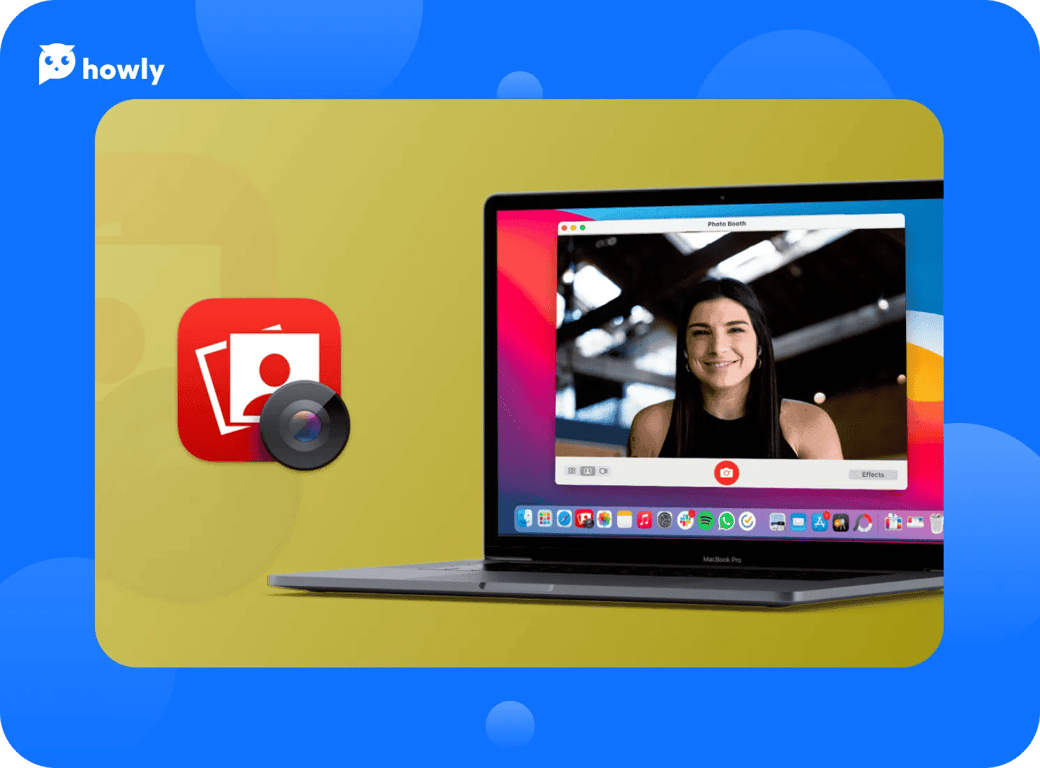 Microphone check
Access the Apple menu and head to Settings.
Pick the Input tab and tap Sound.
Say a few words into the microphone and take a look at the Input level scale – it should move during the voice recording, meaning your microphone works well.
Update Apple software
Is FaceTime not working on iPad, iPhone, or Mac anyway even though you've tried all the above-mentioned solutions? Keep cool, there's one more thing that may help you – upgrading your OS version. Indeed, outdated software may cause various app glitches, including FaceTime connection problems.
For iPhone/iPad
Access Settings -> open the General tab.
Choose Software Update.
If the newest software is available, pick Download and Install.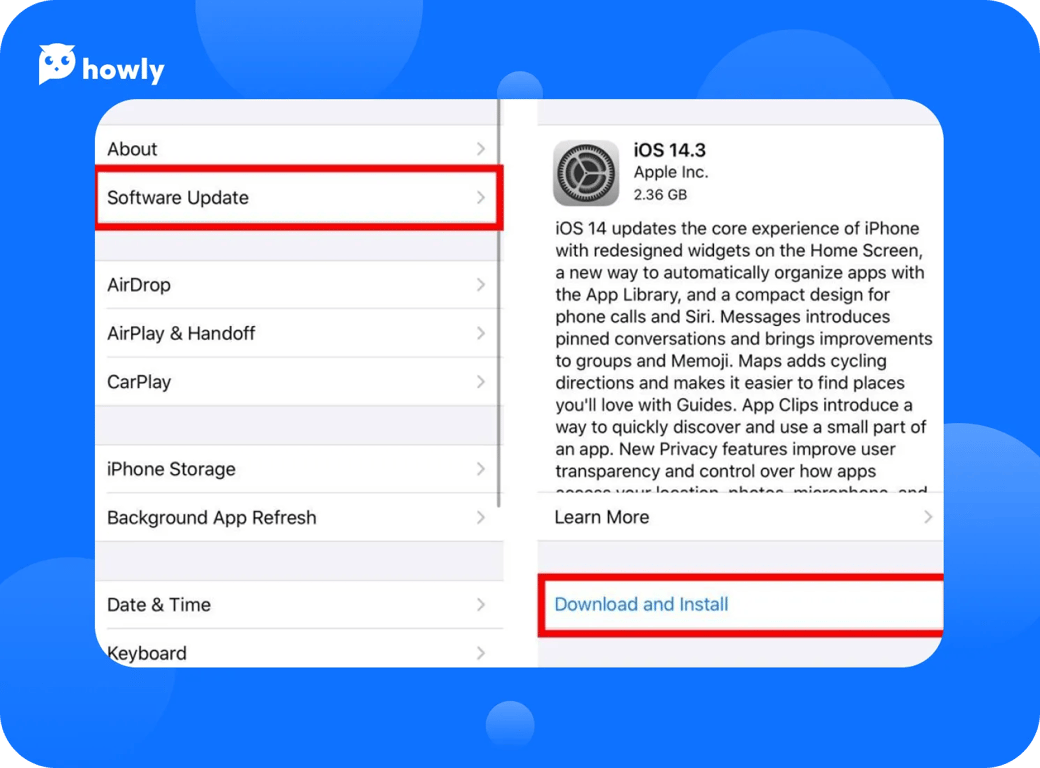 For Mac
Enter the Apple menu -> move to System Preferences.
Choose Software Update.
If the newest software is available, tap Upgrade Now.
F.A.Q.
Why is my FaceTime not connecting to just one contact?
If you encounter the issue of FaceTime not working for certain contacts, chances are you're using the wrong contact details. Ask your interlocutor to access Settings, tap FaceTime, and check the info specified in the You Can Be Reached At section.
Why can't I FaceTime someone although I can call them by phone?
Perhaps a person has no FaceTime account or is simply unavailable now. That is, their internet connection is so far too weak, or they've turned off Wi-Fi. You can always use an alternative application, like WhatsApp or Telegram to keep in touch with others if FaceTime isn't working.
How to fix FaceTime if the app keeps disconnecting my calls?
Such a problem typically arises when your Wi-Fi or cellular connection is poor. Moreover, it'll be a great idea to reboot your iPhone (or another Apple device) to fix possible app malfunctions.
Conclusion
You can make your FaceTime app run well again in just a few steps, the point is to determine what troubleshooting option suits your case better. Although we've listed the easiest methods to try out, they're still efficient. Indeed, it often happens that the simplest solutions make the greatest difference! If you have any questions concerning FaceTime troubleshooting on iPad, Mac, or iPhone, Howly experts will give you in-depth explanations as well as provide instant fixes to any FaceTime problem!