Apps may crash for various reasons. It can be an inconvenience from a minor Windows upgrade to an annoying system error. Use the methods below to prevent future hanging or crashing apps if the standard loopholes like upgrading or restarting programs didn't work for you.
Before we start
Save your time and let professionals resolve your issue in minutes!
Want to start solving your problem immediately? Experienced Howly troubleshooters can fix your issue ASAP. They're already waiting for you in the chat!
The benefits you'll get while troubleshooting your issue with Howly experts:
Qualified help with laptops HDD

Quick advice right in your device 24/7/365

Expert reply within 60 seconds

Clear step-by-step guidance

Limitless number of follow-up questions

Understanding and empathetic help till your laptop HDD issue is fully resolved

All answers you need in one place
How to fix crashing apps: 10 efficient solutions
You have 10+ ways to solve this issue. Firstly, try easy solutions, such as disabling antivirus, performing an SFC scan, and resetting hanging or crashing apps. If this didn't help, change the settings, clear the cache, and update the system and all apps. You can also run a built-in troubleshooter, turn off the firewall, reset services, or re-register ownership. There are proven software measures to fix the Microsoft Store crashing on Windows 10.
1. Disable your antivirus
Sometimes your apps may hang or crash due to a conflict between the Windows Update and external antivirus. Your computer will instantly run preloaded updates after the big system upgrade. And this is where some people run into complications.
Your antivirus may block new features. This action makes other programs unstable and causes Windows apps to crash. To prevent this, turn off your antivirus. Try to work a few days without it. If it helps, change the antivirus.
2. Perform SFC scan
Windows has a built-in feature called SFC (System File Checker) that searches for issues with files on your device. It includes constantly crashing Windows Store:
Open the Windows inventory. You can hit the shorthand keys Win + X or right-click the Windows logo.
Pick the Command Prompt (Admin). Modern Windows versions don't have it, but they have PowerShell (Admin).
Paste 'SFC /scannow' and press Enter.
Wait until the end of the scan. The tool automatically restores most issues.
Restart the device to finish the procedure.
If your apps keep crashing on Windows 10, try different resolutions. They may look complex at the beginning, but it will be easy for you with our instructions.
3. Force-restart the application
The way the computer handles hanging or crashing apps in Windows 10 may potentially change as a result of updates, in addition to the apps themselves. It's another typical glitch cause. But can return those apps to their default configuration in a few simple steps.
Another guide on what to do if Windows 10 apps stop working is described below:
Click on Windows → Settings (looks like a gear) → Apps → Apps and Features.
Click on the application and choose Advanced Settings → Reset.
Shut off your device and start over.
Some apps may not have Advanced Settings, so this troubleshooting measure is not for them.
4. Check the time and date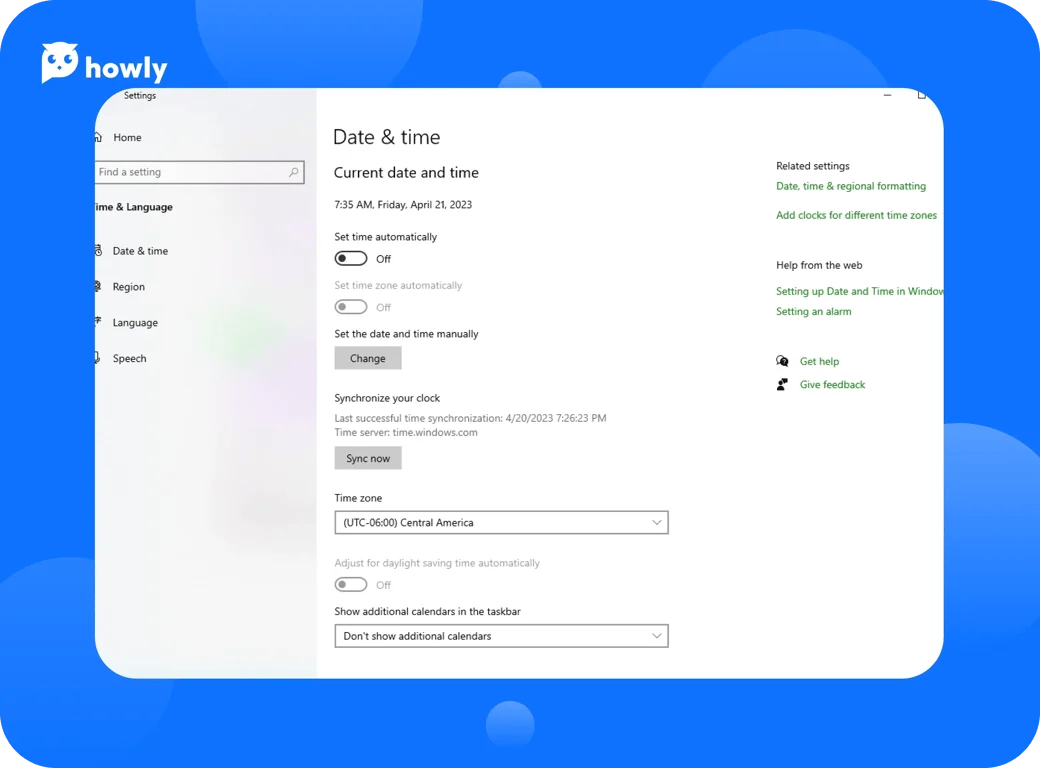 The incorrect time and date may be another explanation for your apps or Windows Store keeps crashing. Here is what you can do:
Choose Windows → Settings → Time & Language.
Untick the Set time automatically.
Find the Set time manually. Click on it and choose the proper settings.
Click on Change to confirm.
Set a proper time that is correct for your region.
You can also check a Time Zone and change it to correct. If you recently moved to another timezone, the system may forget to change its settings. And it can lead to the situation when Microsoft Store keeps crashing on Windows 10, resulting in glitches in other apps.
5. Upgrade your apps through Windows Store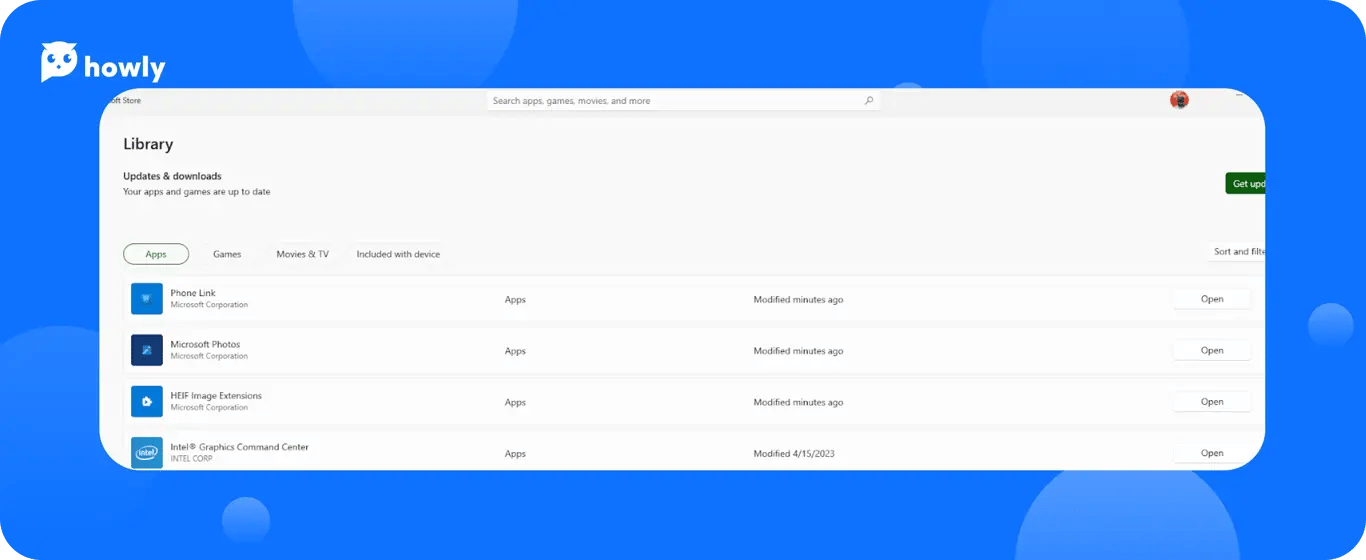 Here is another thing you can do to solve the apps or Windows Store crashing on your PC or laptop:
Click on the Windows logo to launch the menu.
Locate the Microsoft Store.
After entering the app, click on the Library on the bottom-left part of the window.
Select Get updates from the Microsoft Store display.
Once you click on this button, the system starts the updating process. Check the problematic application.
6. Restart the Windows Store
The issue may be resolved by employing the Command Prompt to restart the application:
Use the search box near Windows and write Command. Right-click and pick Run as Admin.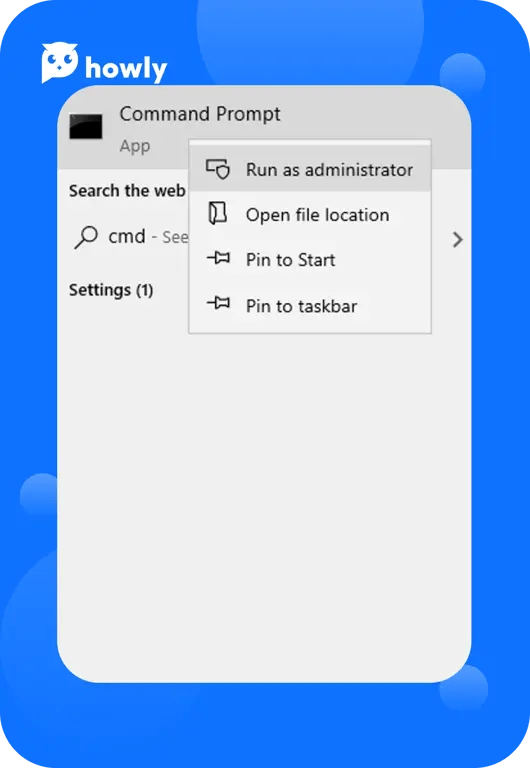 Write wsreset and press Enter in the widget.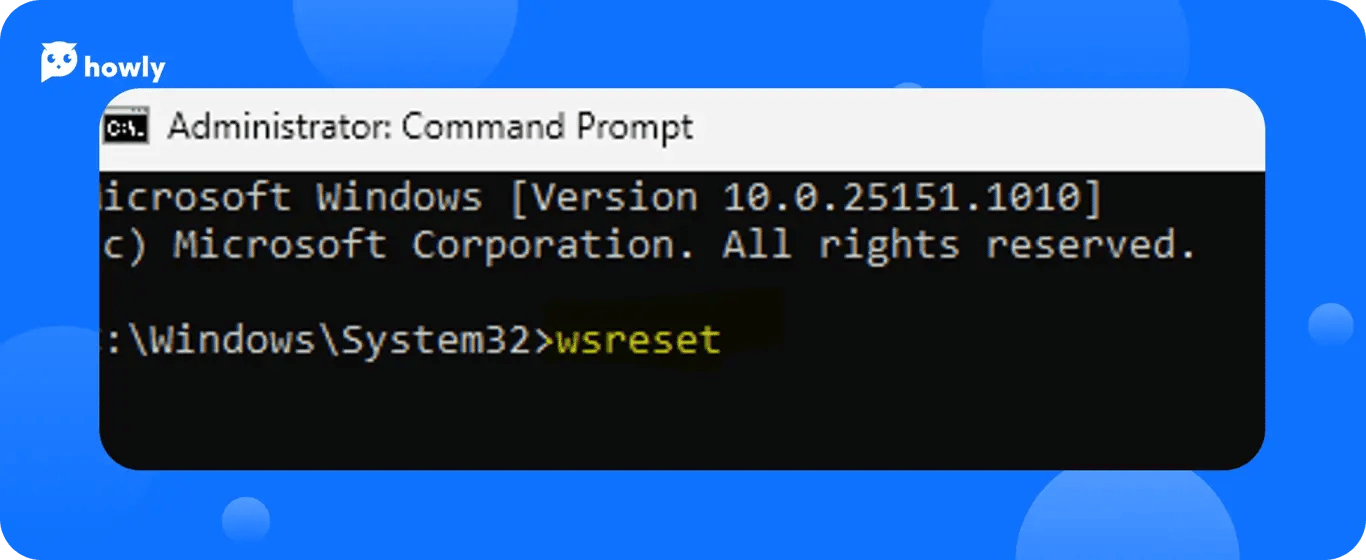 The Store cache has now been restored to its original state. Restart your device to implement changes.
7. Run the Windows Troubleshooter
It's another simple way to fix hanging or crashing apps on Windows 10. Implement this simple instruction:
Push the Windows + R combo to launch the Run app.
Insert 'ms-settings:troubleshoot' and click on OK.
To widen it, tap on Additional Troubleshooters.
To launch store system analysis, pick Windows Store Apps.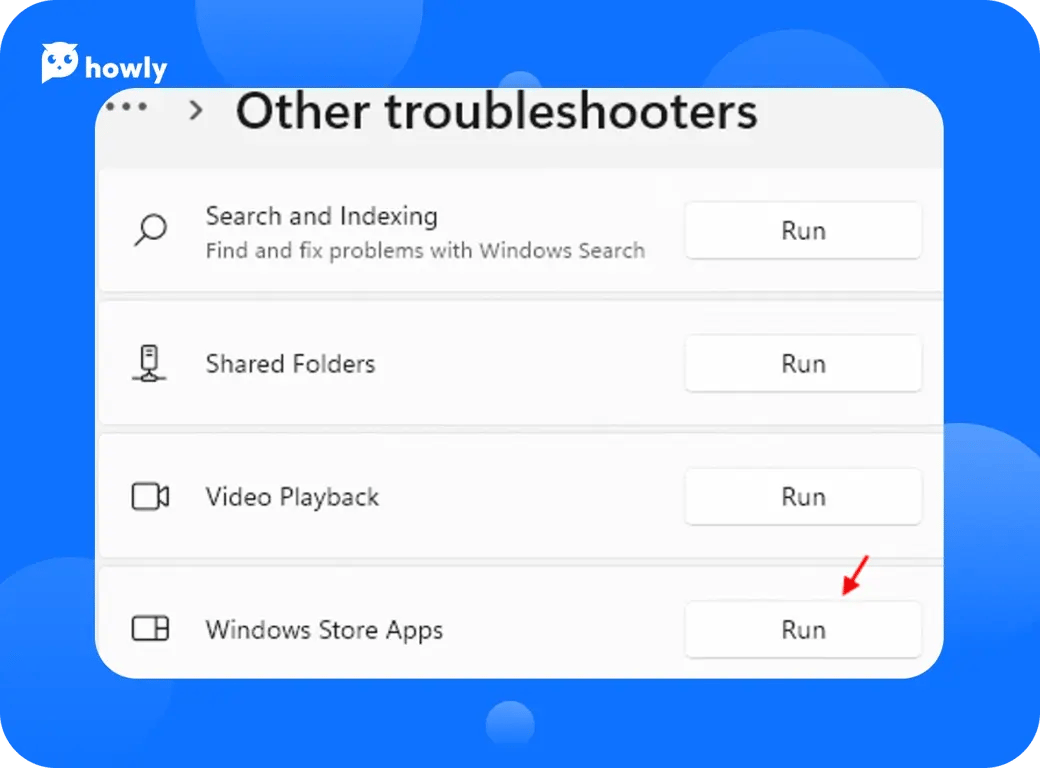 8. Turn off the Firewall
Windows Firewall is a feature that can lead to Windows hanging, cause an update to be halted, and even make Windows apps crash. Sometimes firewall settings may be too harsh, causing blockage entry to the Microsoft Store. Change them to fix the issue and re-enable the Firewall:
Write Windows Firewall to the search bar and click Open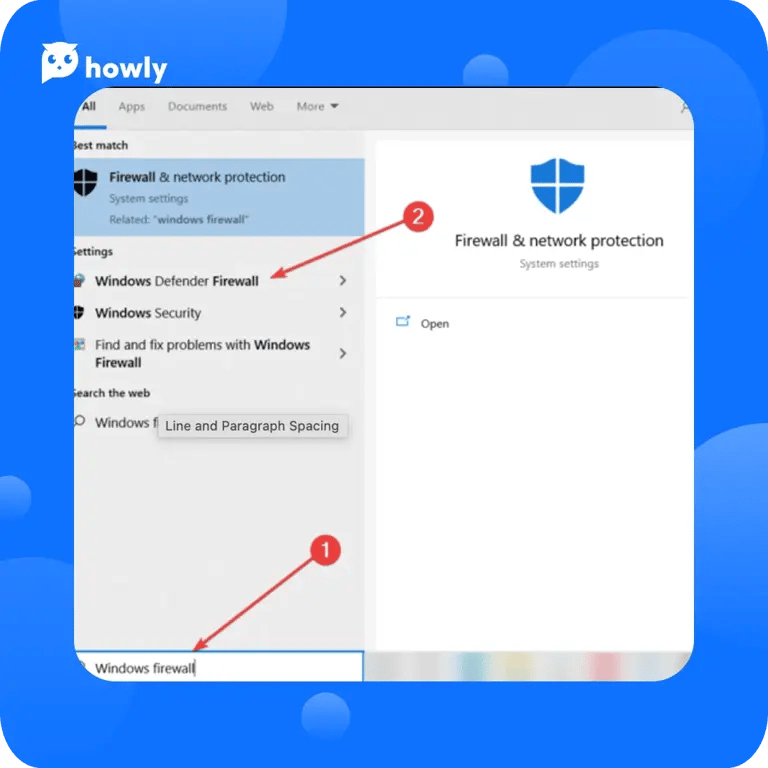 On the left side, pick on Windows Firewall to turn it on or off.
Switch off Windows Firewall. Do this for all public and private networks.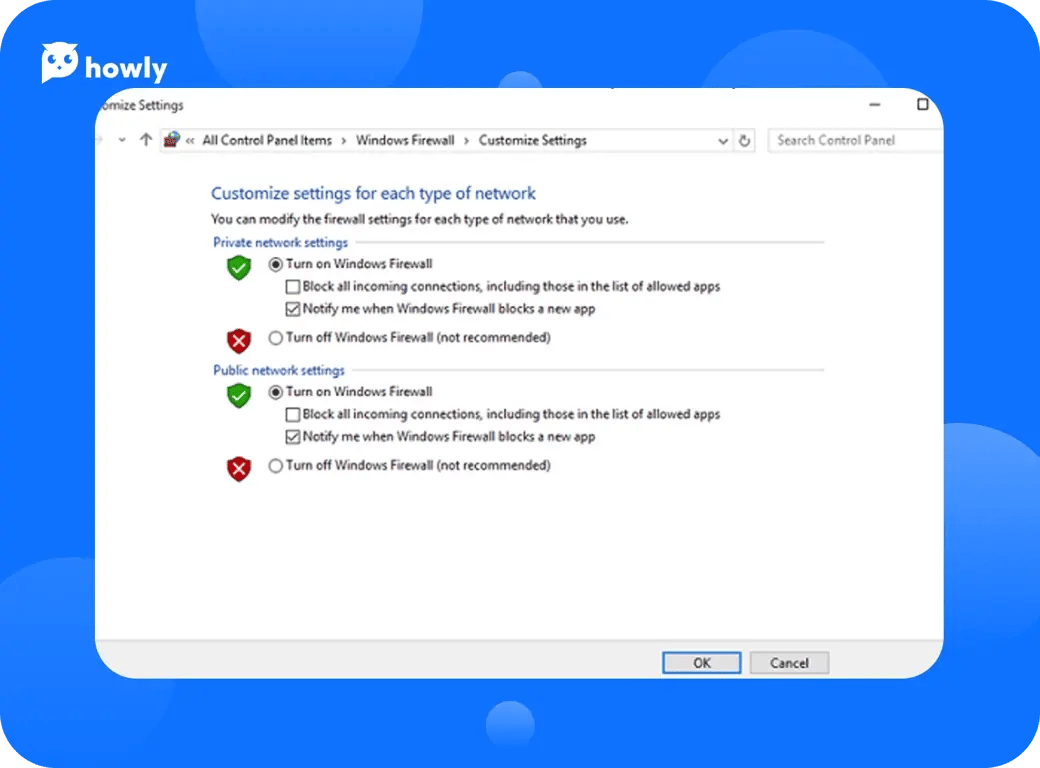 Confirm your choice.
Restart your computer and turn on the Firewall once more.
9. Empty Microsoft Store cache
An additional method that could assist you in solving your issue has to do with a hidden folder. The Windows Store cache is preserved there, so it could be worth a shot to erase it and start over.
Access File Explorer. Open your system drive (usually it's C:) and go to the Windows folder.
Enable Hidden items by tapping the View tab.
Go to 'Users\:your username:\AppData\Local\Packages\Microsoft.WindowsStore 8wekyb3d8bbwe\LocalCache'.
Delete every document in this folder. The easiest way to do this is by pressing Ctrl + A to choose all files, release them and press Delete to send those documents to the Bin.
Eliminate files from the bin and restart the computer.
10. Reset Microsoft services
Closing your Windows and starting it over again enables Windows to load the driver needed to run the software. Follow these instructions to conduct a fresh start on your desktop:
Type the System Configuration on the search bar near Windows.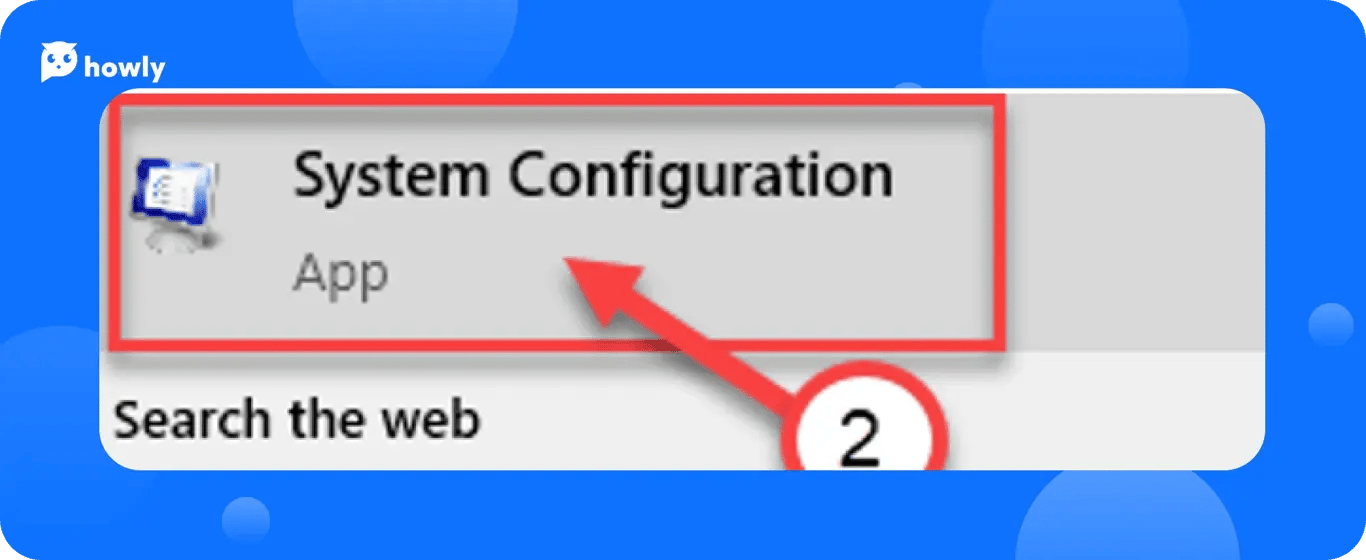 Look for the General → Normal Startup.
Go to the Services → Hide Microsoft services.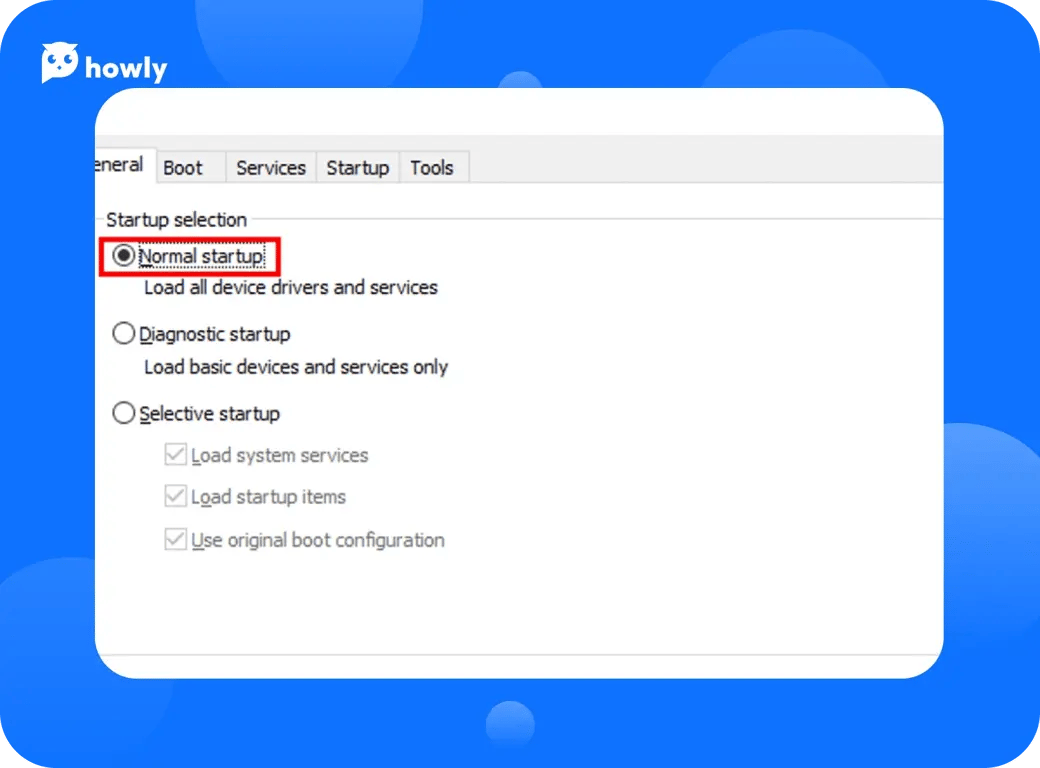 Choose Disable all to turn off every service.
Select Enable all to restart them.
Confirm your changes by choosing Apply.
F.A.Q.
Why won't any apps open on my PC?
Make sure apps are up to date. Make sure you're using the latest version of Windows 10. Reinstall the apps that can't open. Reset Windows Store cache.
Does Windows 10 have a repair tool?
Yes, Windows 10 does have a built-in repair tool that helps you troubleshoot typical PC issues.
Why do my apps keep freezing on PC?
There is a third-party app triggering the freezing issue. The graphics driver isn't up to date. Some important system files are missing or corrupt. There isn't enough free space in the folder where you have installed Windows OS.
Summary
Windows issues have existed for as long as Windows itself. It is not surprising that the most recent version of Windows has certain issues. For example, the Microsoft store keeps closing for no reason. Some steps can help to solve Windows apps crash. Follow them and share this guide with your friends!