CenturyLink troubleshooting is a process of identifying and resolving issues with CenturyLink products and services. It involves analyzing the problem, identifying potential causes, and implementing solutions. Troubleshooting may involve checking connections, resetting equipment, running diagnostics, and performing other tasks to identify and correct the issue. In some cases, it may be necessary to contact CenturyLink customer service for assistance. Troubleshooting is an important part of maintaining and optimizing CenturyLink services and should be performed regularly to ensure optimal performance.
Before we start
Save your time and let professionals resolve your issue in minutes!
Want to start solving your problem immediately? Experienced Howly troubleshooters can fix your issue ASAP. They're already waiting for you in the chat!
The benefits you'll get while troubleshooting your issue with Howly experts:
Qualified help with laptops HDD

Quick advice right in your device 24/7/365

Expert reply within 60 seconds

Clear step-by-step guidance

Limitless number of follow-up questions

Understanding and empathetic help till your laptop HDD issue is fully resolved

All answers you need in one place
Internet is slow: where is the panic button?
If slow Wi-Fi ruins your plans and hampers the scheduling, CenturyLink phone troubleshooting is an excellent way to eliminate the problem. The following information in the post reveals the problem's roots and how to handle the consequences immediately without waiting for the CenturyLink repair operator's response.
Let's start with the possible Internet problems. CenturyLink troubleshoots two main issues that may wrack your nerves:
slow Wi-Fi;
no connection to Wi-Fi.
How to understand that Wi-Fi connection drags on?
When transmitted from online services, video/audio cannot preload data correctly to make the video/audio start playing.
The Wi-Fi connection is on, but no page download.
All devices around you indicate a low Wi-Fi signal.
To avoid such issues, pay attention to the guidelines below to see how to make your fast Internet come back and continue to work and have virtual fun hassle-free.
CenturyLink troubleshoot: tips and tricks on how to make it better
Users often cannot know for sure what exactly happens when the Internet service or wireless reception goes down. There's no way to know in advance when the CenturyLink Internet outage will happen. It is not easy to troubleshoot correctly. But it's not like you can't do anything. So here are some steps you can take to deal with the connection issue.

Check your wiring and modem
What can you do? The CenturyLink customer service repair recommends checking how fast the wired connection goes to the modem, known as the Ethernet wired connection, and then testing the speed to understand the difference. Do you need to enhance your Wi-Fi performance? Then, be sure to use the helpful tips below to solve your problem in the best possible way.
Check your device settings
Ensure your Android mobile data settings are in order:
Find Mobile Networks on your Settings page.
Enable the Mobile Data option.
Select GSM/WCDMA Auto or GSM/WCDMA/LTE Auto.
What about iOS devices?
Tap on your Settings page.
Go to cellular or mobile.
Ensure to enable mobile data and 3G or 4G.
If this method does not work, please access one of the local websites or move to another location to make everything return to normal.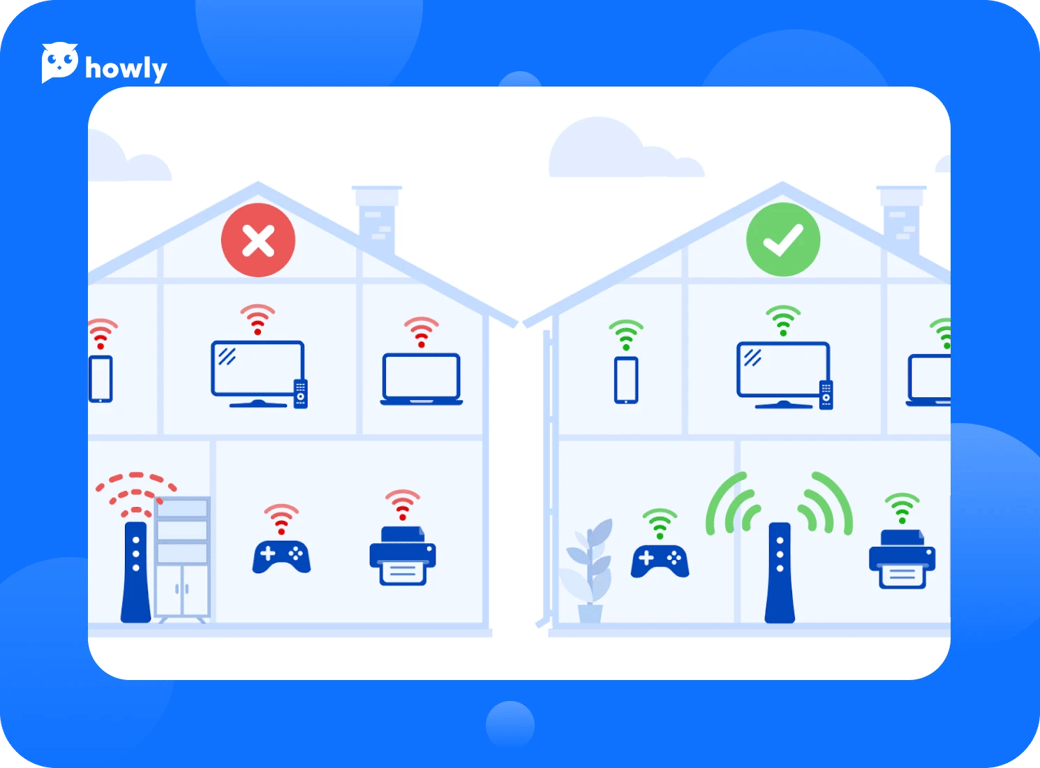 Run antivirus scans on all devices
Is CenturyLink Internet maintenance required? Launch the anti-virus scanners first, which are a part of an antivirus package, and search your hard drive for malicious software. If you think about it, picking a program that works with your operating system would be helpful. Every file on your device is scanned by an antivirus program, which then finds malware and removes it from the system. Since the scanner needs the most recent databases, remember to keep it up to date.
Update your browser
Century Link troubleshooter may identify your old browser. Generally, keeping the browser up-to-date is critical to making the most of its functionality at high Wi-Fi speed and total security. In addition, your outdated browser will prevent you from accessing the latest features and perks like advanced JavaScript, HTML5, video, audio, CSS, and others.
Generally, most browsers are going to update automatically. However, it is necessary to handle the issue manually sometimes. How to upgrade your browser? Let's see the case of Chrome (other browsers require mostly the same steps):
Open your browser.
Go into the browser's Settings (in the top right-hand corner).
Click on three little dots and see the drop-down menu.
Come on down to the Help option.
From here, you will hover over and pick About Google Chrome.
When you are on the page, you will see that the browser starts searching for automatic updates.
Click the Relaunch button to make Google Chrome complete updating.
When Chrome reopens, you will see the updates.
Check device speed and wireless adapters
There is a quick way to check the Internet speed on your 4G or wireless network. For this purpose, you should be connected to your modem. Launch the CyberLink Test to see whether your network works directly from the mobile phone or desktop device. The megabit download per second will show how fast your connection is. Note that the results depend on your phone's distance from the router and other external factors. In addition, consider not using a VPN while testing your network.
Those using wireless adapters should also check them. However, you have to test them independently, since it's the manufacturer that supports your adapter, not CenturyLink internet repair service
Optimize your Wi-Fi setup
Reload the router first. It may require that you should install updates for your equipment.
Tons of virtual trash in your device is another reason for slow connection, making it necessary to clean cache and browsing history to remove unnecessary data. Moreover, installing an ad blocker and disconnecting unused devices from the network would be great.
Bandwidth needs and usage
The higher the bandwidth, the faster your Internet speed. Thus, it is crucial to understand what Internet speed meets your needs before upgrades. The following table from the Century Link troubleshooting service shows the number of Mbps necessary for specific purposes: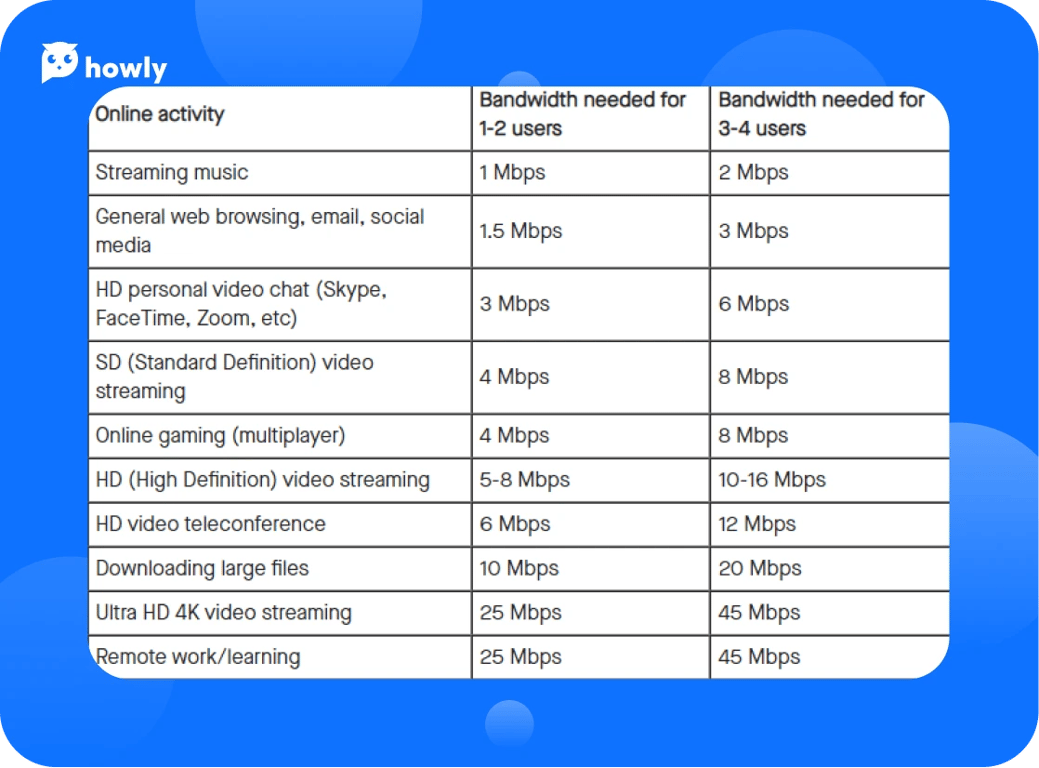 Once you have an idea of the activities you would like to enjoy, you will understand how fast your Internet Connection should be.
Cannot connect your device to Wi-Fi?
You have no Wi-Fi connection, and CenturyLink customer service outage leaves you no hope to get help. Do not worry and be calm. It sounds funny, but the reason for the disappeared Wi-Fi is on the surface. All you need is to check all cords to ensure they are plugged properly and lack damaged areas. Then, disconnect the cables and connect them again to clarify the issues. If you find out that one of your cables is in bad condition, replace it as soon as possible.
Other technical failures lead to CenturyLink service outages, and more simple solutions also can be valid.
Check your area for CenturyLink outages
Maybe, a CenturyLink outage takes place. It can get to your home place because of damaged lines or equipment or your entire area.
What if CenturyLink troubleshooting reveals an outage in your location? In this case, it shows the Known Outage Found phrase. The service promises to provide you with detailed information and remove the problem on short notice. Any users have the right to ask for a notification when things are fixed. Thus, this approach saves you time calling or reporting to know the results. As a rule, technicians feature good responsiveness.
If the problem concerns your home outage, the CenturyLink TroubleShooter service tests your lines for any damages, allowing you to create the Centurylink repair ticket without calling the company.
What if no similar problem is detected? In this case, the service displays a range of options to help you clarify the problem. For instance, Phone Problems mean CenturyLink phone outages. This problem may happen with those having CenturyLink phone service. As a rule, the connection may disappear when the phone rings.
In turn, Internet Problems provides hints. For example, at this moment, you can use the CenturyLink customer service repair number to contact a manager from customer support.
Reconnect your desktop or mobile device to the Internet
Is everything okay, but you are still disconnected? Try disconnecting your mobile or desktop device from your router and connecting again in 10-15 seconds. It may help you restore the Internet.
Move the device closer to the CenturyLink Wi-Fi spot
Try to get your device closer to the router when the connection drops regularly. The distance and possible physical obstacles between the device and the Wi-Fi spot matter. For this reason, it is better to move the router as close to your PC/laptop as possible and install it on the wardrobes, shelves, and other high places.
Reload your device
Mobile phone or computer failures may also lead to CenturyLink report outages. First, you should reload the device to check whether the Internet appeared. The process will take half a minute and save you time calling the support service.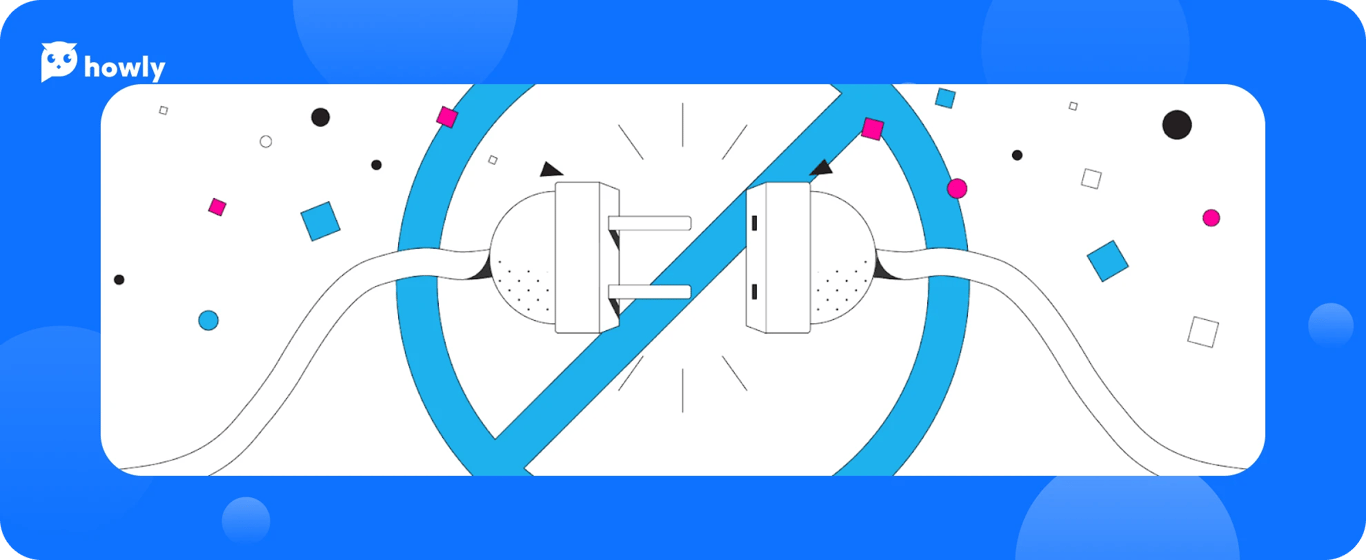 Remove wireless interference
Other electronics in your place may create interference that affects Wi-Fi speed. It manages home appliances, security systems, wireless acoustics, and others. You are not required to get rid of all that stuff. Just use a 5 GHz frequency signal and think of a five or 6-feet distance between the devices to avoid interference.
Update your network drivers and firmware
Outdated modems and other devices are also the reasons for the Internet connection's poor quality. Therefore, keeping your digital equipment maintained and updated is crucial to ensure high Wi-Fi speed.
F.A.Q.
What should I do if I am having trouble connecting to the internet?
If you are having trouble connecting to the internet, please check your modem and router to ensure they are properly connected. Additionally, you can try resetting your modem and router to see if that resolves the issue.
What should I do if my internet connection is slow?
If your internet connection is slow, please check your modem and router to ensure they are properly connected. Additionally, you can try resetting your modem and router to see if that resolves the issue. Additionally, you can try resetting your modem and router to see if that resolves the issue. You can also contact CenturyLink customer service for further assistance.
How do I reset my modem and router?
To reset your modem and router, please refer to the CenturyLink Troubleshooting Guide for detailed instructions.
What should I do if I am having trouble with my email?
If you are having trouble with your email, please contact CenturyLink customer service for further assistance.
Conclusion
In conclusion, troubleshooting CenturyLink can sometimes be a challenging task, but with the right tips and tricks, it can be made much easier. Some of the effective ways to improve CenturyLink include resetting the modem and router, checking the cables and connections, updating the firmware, and verifying the service availability in your area. Additionally, you can also seek help from CenturyLink customer support for more specific and technical issues. By following these tips and tricks, you can resolve the most common issues and enjoy a better and more stable internet experience with CenturyLink. Other than that, you may always turn to the Howly expert team, since they are available 24/7!