In 2022, Lenovo officially provides hardware with Linux preloaded and complete licensing. Except for the IdeaPad, the whole Lenovo hardware series will soon have full Linux certification. Additionally, Lenovo will begin offering either Ubuntu LTS or Red Hat Enterprise Linux preinstalled on its full lineup of ThinkStation PCs and Linux ThinkPad P model computers. Complete Lenovo Linux support and a specialized newsgroup will also be provided by Lenovo.
Before we start
Save your time and let professionals resolve your issue in minutes!
Want to start solving your problem immediately? Experienced Howly troubleshooters can fix your issue ASAP. They're already waiting for you in the chat!
The benefits you'll get while troubleshooting your issue with Howly experts:
Qualified help with laptops HDD

Quick advice right in your device 24/7/365

Expert reply within 60 seconds

Clear step-by-step guidance

Limitless number of follow-up questions

Understanding and empathetic help till your laptop HDD issue is fully resolved

All answers you need in one place
What is Linux?
Linux is the most popular open software operating platform that runs in the background of all other applications on a device, accepting requests from them and transmitting them to the hardware. Lenovo declared that it would soon approve the whole workstation line for popular Linux dispensation from Red Hat and Ubuntu laptops compatibility. This will be accurate for all configurations and versions.
What personal systems are Linux-compatible?
Many electronic products, such as TVs, smartwatches, Chromebooks, camcorders, routers, printers, freezers, and even autos, also incorporate Linux. Actually, a system software based on Linux powers the majority, if not all, modern computers. Approximately one- and two-thirds of the websites online are produced by systems running Linux. One of the most broadly accepted operating systems, it is available on almost all popular computing platforms, such as x86, ARM, and SPARC.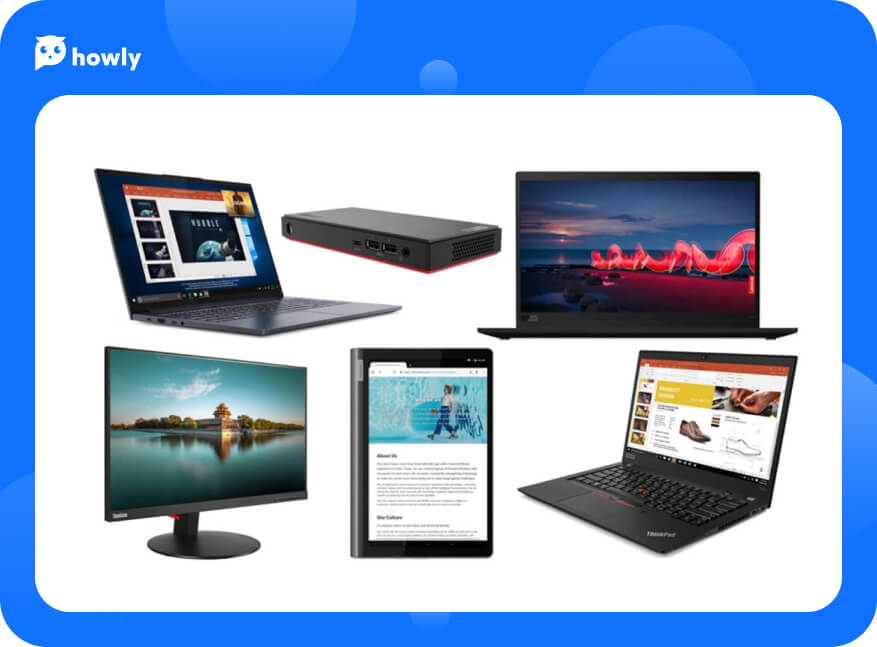 Speaking of Lenovo, ThinkPad devices perform well with the majority of large Linux distributions. Here are the most popular of them:
ThinkPad T480.
ThinkPad E590 from Lenovo.
Lenovo ThinkPad X1 Carbon 7th, but please remember that Linux 5.4 and above are the only distributions that support the Full HD display with PrivacyGuard software.
Lenovo ThinkPad P53 is Ubuntu-compatible (18.04 LTS version, using the 4.15.0-1053-OEM kernel), but it also functions flawlessly with the most recent Linux kernel.
Lenovo ThinkPad X220 (Renovated or Used) has been here for a while, so hardware developers and Linux users have had more than enough opportunities to iron out even the tiniest problems and enjoy trouble-free Linux usage.
ThinkPad X1 Carbon Gen 10 is among the most potent Lenovo Linux laptops expected in 2022. Although the ThinkPad X1 Carbon is operating on Windows, you, fortunately, can use Linux on it.  Two separate Linux distributions will be offered with the ThinkPad X1 Carbon. It is Fedora and Ubuntu-compatible.
What are the main advantages of Lenovo Linux support?
This operating system has a lot of characteristics that show why it is superior to other systems.
Easy to repair
For practically any computer with Linux preinstalled, Lenovo provides some repair guidelines with step-by-step directions. These manuals are often created for IT teams in businesses so that they can personalize or fix the systems they provide to staff members. Although things are changing a little now, for a while, Lenovo Linux laptops were one of the most flexible ones in the industry. It was extremely simple for a customer to carry out any of the following actions:
Replace the display panel;
Replace the keypad;
Extend storage space (HDD, SSD);
Extend internal RAM memory;
Update wireless adapter (as long as it isn't barred by the BIOS);
Replace the touchpad;
For specific devices - replace/upgrade the CPU;
Swap out the CPU fan.
Difficult to break
The shells of Linux ThinkPad laptops are made of carbon fiber. ThinkPads are designed to withstand drops from big heights, and older models feature a tool that evacuates water if you spill a liquid on your keyboard!
Open Source
Among Linux's key benefits is that it is an open-source platform, meaning that anyone can simply access its source code. Anybody who can program may add, alter, improve, and share the code with anyone.
Protection
Compared to other system software such as Windows, Linux-compatible devices are safer. Linux is not entirely secure because it is also virus-prone, but less than other operating systems. Every software in Linux, whether it is an app or malware, requires login verification from the operations manager. The malware won't run unless the passcode is filled in. So, Linux does not need the use of any antivirus software.
Customization
Personalization is a tool that gives Linux a great benefit over other system software. It is an open-source package, so you can alter any component, add a characteristic, or remove an element as needed. Additionally, you may download a variety of backgrounds and lovely logo sets to give your desktop a stunning appearance.
Quick and simple to download
Linux is also effortlessly uploaded from the internet and doesn't need any special hardware because it can work on even outdated computers.
Run multiple desktops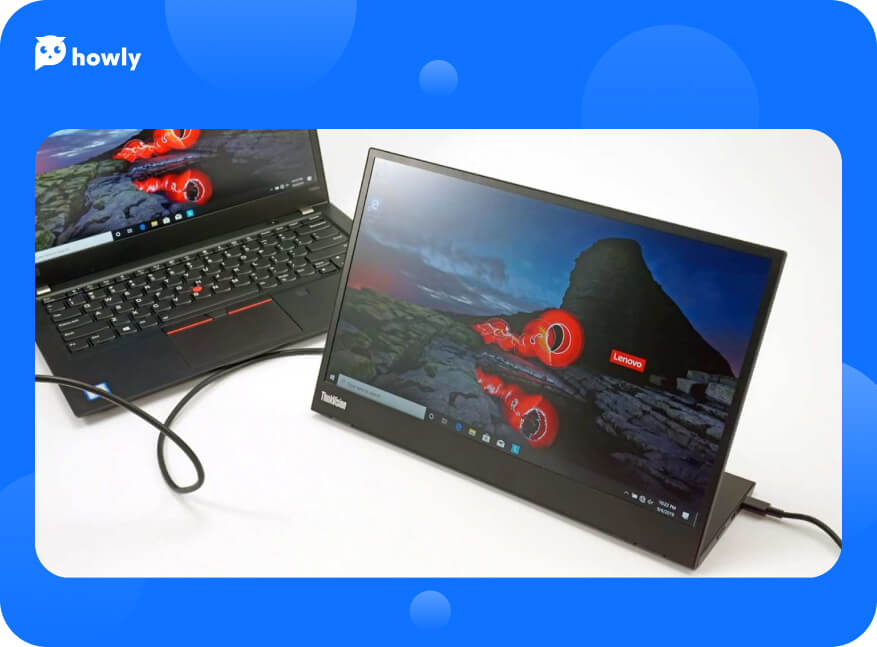 To make it simple to use, Linux provides a wide assortment of desktop applications. In order to download Linux, you can select any desired desktop environment, for example, KDE or GNOME.
What problems might arise?
The primary issues are that there isn't a standard, authorized version of Linux and that a large fraction of commercial desktop software isn't Linux-compatible. It also can be a little harder to locate Linux distributions with vendor support. The other two less significant issues we will list down below.
Fingerprint scanners
If you intend to use those, you will typically have to install additional equipment in order to obtain such support. An entire Arch wiki page is dedicated to it. Verify that the drivers are available for the sensor model you are using. Some fingerprints might not be accessible because they are closed source (it can be checked with 'lsusb' command).
Several X1 Carbon line versions
The 7th generation version was known for having Linux problems, such as the microphone not working. However, in the lifetime of nearly flawless Lenovo Linux support, this seems to be an exception. Anyway, make sure that the device you intend to purchase is free of such flaws (the X1 Carbon makes a new product yearly, so you have to look up which generation it belongs to).
Frequent changes
You are continually overwhelmed with updates you didn't ask for or expect because the majority of Linux distributions have relatively short upgrade/release intervals (as little as six months in certain situations, for example, Arch, which is a continuous distro, or Fedora which modernizes every half a year). Due to their policy of maintaining software versions, LTS (long-term support) distributions are typically not useful for Lenovo Linux users. Additionally, there is typically no formally recognized way to install cutting-edge software. Another deal-breaker for LTS distributions is the fact that LTS kernels frequently do not hold up new hardware.
F.A.Q.
Is Linux a good choice if my laptop is not very powerful?
In fact, Linux OS will even improve your laptop's performance with various useful applications. The system itself is simple and lightweight, and it doesn't load your processor so much. Therefore, Linux is good for both powerful and weaker computers.
Can I switch from Windows to Linux?
Absolutely. You can change Windows to any operating system you like. Moreover, the process isn't difficult but requires some knowledge. Contact Howly specialists for quick help.
Is Linux reliable?
Linux is quite reliable and safe to use. Compared to other operating systems, Linux is less prone to viruses and doesn't require an antivirus program to run well. What's more, it's not at all difficult to master this OS, you'll deal with it in a few days.
Summary
For Linux users, Lenovo's most recent announcement is wonderful news. It appears that Lenovo, a leading manufacturer of computers, is enhancing Lenovo Linux support. Now, after reading this article, you have a better understanding of the primary benefits and weaknesses of this operating system.