We all have crucial shortcuts to programs and files we use frequently. And our effectiveness may suffer if these icons vanish.
Before we start
Save your time and let professionals resolve your issue in minutes!
Want to start solving your problem immediately? Experienced Howly troubleshooters can fix your issue ASAP. They're already waiting for you in the chat!
The benefits you'll get while troubleshooting your issue with Howly experts:
Qualified help with laptops HDD

Quick advice right in your device 24/7/365

Expert reply within 60 seconds

Clear step-by-step guidance

Limitless number of follow-up questions

Understanding and empathetic help till your laptop HDD issue is fully resolved

All answers you need in one place
We listed a number of reasons for your icons disappearing in this article, as well as fixes and setup changes you should make to ensure it never happens again.
Reason for missing desktop icons on Windows 10
If you wonder, "Where did my desktop icons go?" we have a number of causes that may apply to you:
Accidentally setting up your desktop images so they are hidden;
Caching malware;
Tablet mode is on;
Damaged files.
8 ways to fix the situation
Suppose you experience no icons on the desktop on Microsoft and are unsure of the source of the problem. In that case, you can check the 8 solutions to resolve the problem and potentially recover any lost information and documents.
1. Activate desktop icons visibility
Your computer settings may have been adjusted, making icons disappear from the desktop. This could be due to human mistake or the latest program you utilized or downloaded: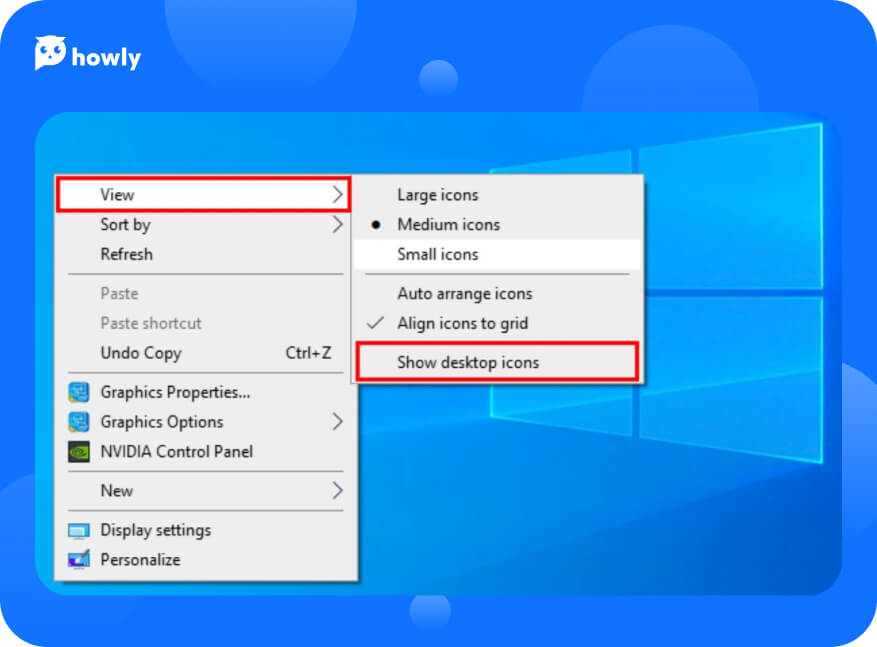 Randomly click on an empty space on your desktop.
To widen the possibilities, select "View" from the menu bar.
Confirm that "Show desktop icons" is set. If it's not, click it. This action may fix the "computer icons disappearing" problem.
You may see your lost icons on the desktop return right away.
2. Deactivate the Tablet mode
If your Tablet mode is on, you can have all icons disappear from the desktop. This mode intends to make touch-enabled gadgets easy to use, though it can have unexpected side effects for many users.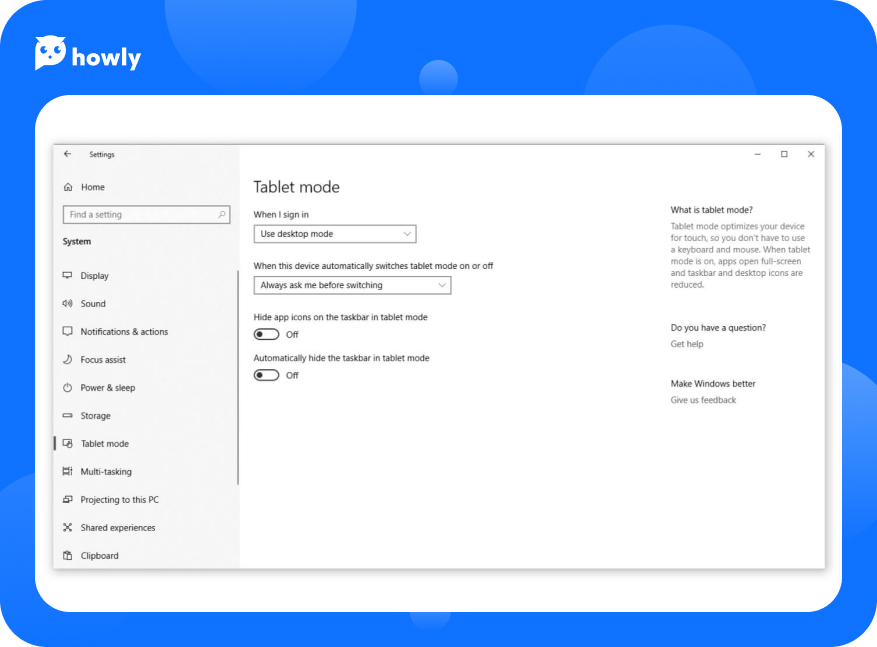 The simple techniques to disable Tablet mode are listed below:
Click on the Windows emblem on the left underside of your computer to access the Start window.
From the left side of the menu, pick Settings. It looks like a little gearwheel image. Type in the Windows + S combination on your keyboard for easy entry.
A pop-up showcasing numerous system settings will appear. Select the System tile.
In the widget on the left edge of your display, move to the "Tablet mode" panel.
To access the "Tablet mode" page, use the bar on the left.
The steps that follow may vary based on what you see on the screen:Check that the switch is off when you see the choice to "Make Windows more touch-friendly using your device as a tablet."
If not, update your device configuration to "Always ask me before switching" and "When I sign in, use desktop mode."

Restart your PC.
3. Update Windows 10
You could be able to fix some service problems on your PC by setting up the latest version.
These instructions will let you update Windows 10 software:
Pick "Settings" from the Menu tab. The Windows + I keyboard shortcut is an additional option.
Click on "Update & security".
Ensure that you remain on the "Windows Update" window.
Choose "Check for updates".5. Click the "Install" option when an update is discovered, then remain there while Windows 10 uploads and arrange the update.
4. Run a Command Prompt
You may access a different level of web setup through the Command Prompt, which makes setting restoration easier.
Click on Windows + R. This will launch the Run utility.
On the keyboard, write down "cmd" and then apply Ctrl + Shift + Enter algorithm. You are establishing the Command Prompt with administrator privileges by doing this.
When requested, select Yes to grant the Command Prompt approval to update your PC.
Write down the lines listed below, hitting Enter after every new instruction. One step at a time, this will recover your icon archive: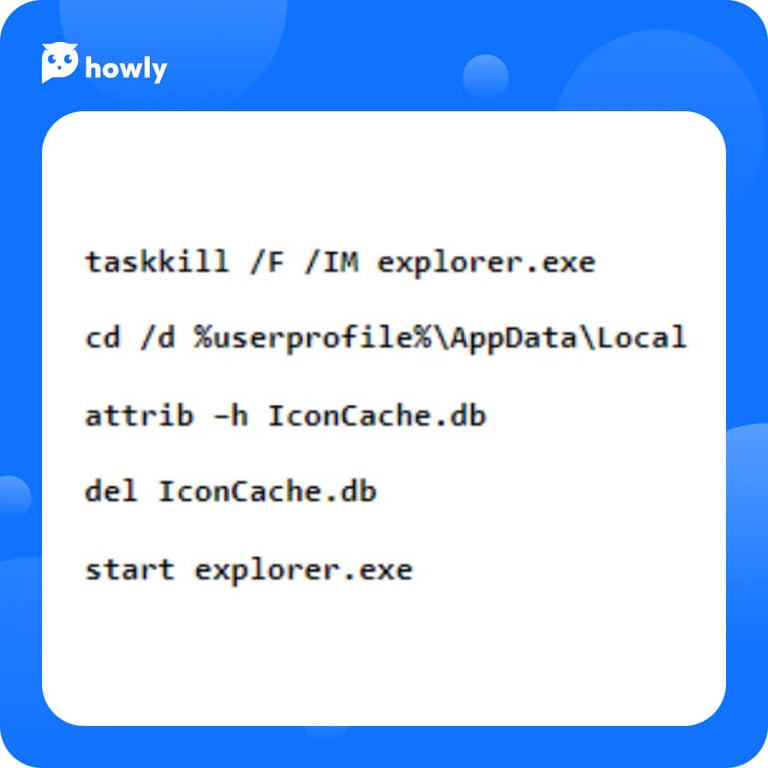 Shut off the computer and start over.
5. Reboot Windows Explorer
With the help of the navigational tool Windows Explorer, you may quickly access any folder. But this application may occasionally malfunction, becomes sluggish, or quit. Additionally, you can experience no icons on the desktop as a result of this. So, starting over wouldn't do any harm:
To access the Task Manager, click on the taskbar. In the list of open applications, find Windows Explorer. Tap on it, then select Restart.
If this didn't help, maybe you should upgrade your system's drivers.
6. Reset Your Computer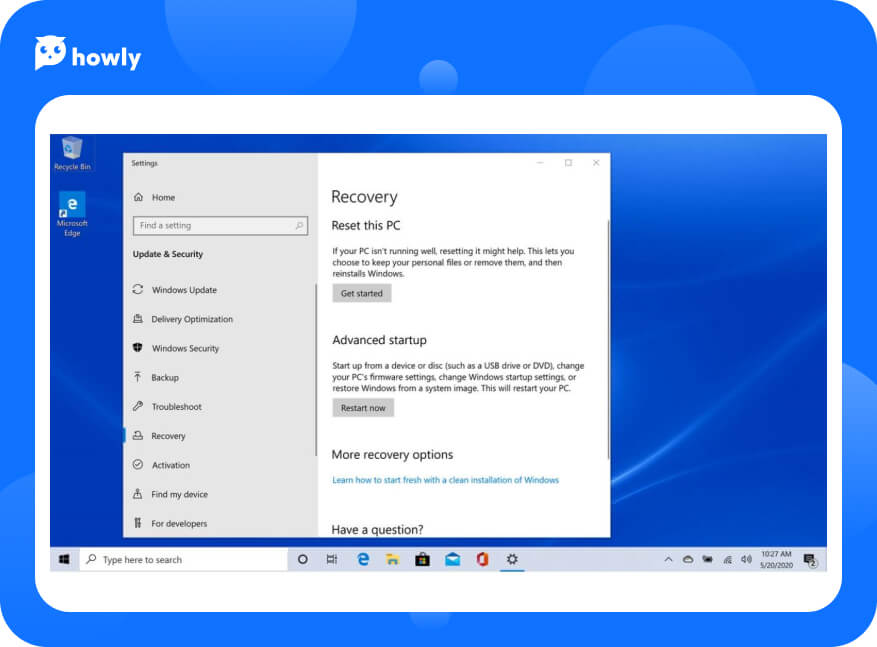 A system reset on your computer should also troubleshoot the "lost desktop icons" issue:
Choose Start and then go to Settings. Then go for "Recovery" via the "Update & Security" bar.
To begin the restoring procedure, go for "Get started" under "Reset this PC".
Pick "Keep my files" to set up Windows again while saving all of your personal data, so you don't have to do the backup.
7. Upgrade the Display Driver
If you upgrade the display driver, it should erase any damaged data and reset the default configuration. So upgrading your display driver may solve the issue.
Here are the instructions on how to do that:
Click on This PC on the screen and choose "Manage".
Out of the menu on the left, select "Device Manager". Broaden the "Display Adapters" section.
Upgrade the driver by selecting it from the context menu of the GPU or adapter you are presently using.
After that, go for "Automatically search for drivers" and stick to the directions you see on the screen.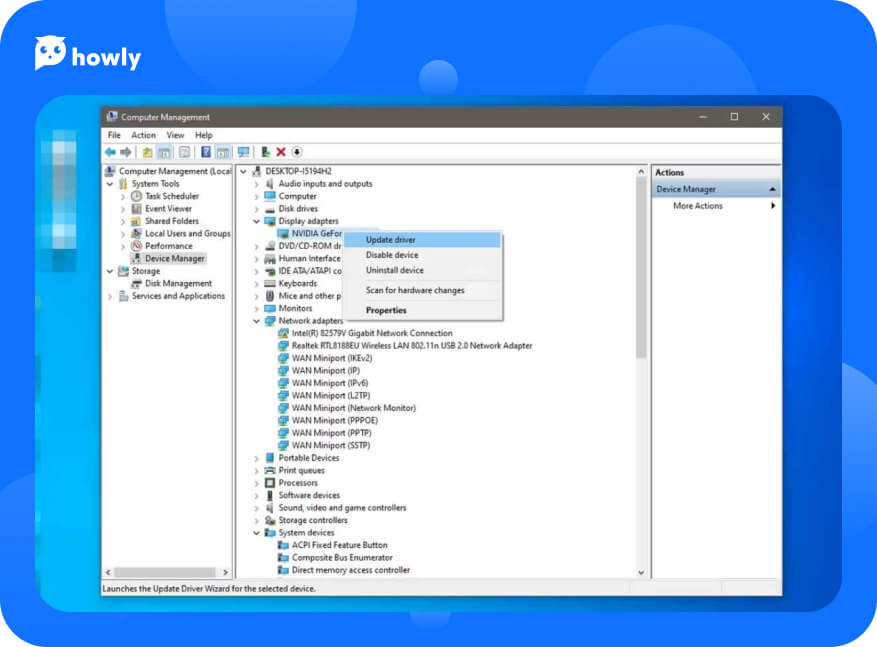 If reinstalling the software did not resolve the issue, you can delete and then install again the display drivers.
8. Restore your system
Firstly, you can conduct a System Restore to determine how to bring back lost icons on the desktop.
To launch the Windows recovery setting, choose Start > Settings > Update & Security > Recovery > Restart.
Select System Restore under Troubleshoot > Advanced options.
Select a reclamation point to return your device to an earlier state by clicking on your PC profile and entering your Windows passcode.
How to return the default desktop icons on Windows
Before Windows 7, there were a few pre-installed icons for fast data admission. Now, there is only one icon for the Recycle Bin. In spite of the fact that lost desktop icons are no longer visible on the screen, they remain an integral part of the operating system. You can still restore those lost icons on the desktop if you use them regularly.
Click on the Desktop icon with your mouse and open the 'Personalize' tab. Alternately, you can go to your computer's settings and select the Personalize tab there.
The Personalization preferences box will then open. Select the Theme option on the left side and then press the link for Desktop Icon Settings.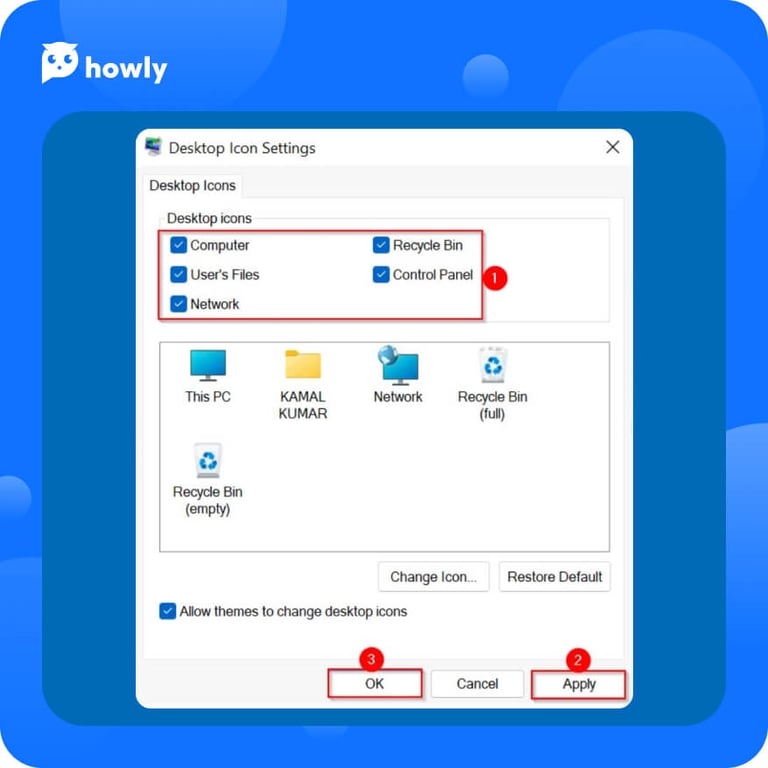 You will notice another window popped up, allowing you to pick the thumbnails you want to put on your desktop from Network, Users' Files, Recycle Bin, Control Panel, and Computer.
Apply the fixings and push OK.
F.A.Q.
Why does my Windows 10 desktop look different?
Here's a list of potential reasons why Windows 10 changed your desktop: Tablet mode is enabled. A recent Windows update changed the desktop. The desktop background is set to Slideshow.
How do you fix all desktop icons are the same?
Here is the quick solution: Open Start by pressing Windows icon on your keyboard and start typing change desktop icons then select the option. You will be displayed with a window where you can select icons which will appear on your desktop.
Why do my desktop icons change appearance?
The issue is generally caused by a file association error with . LNK files (Windows shortcuts) or . EXE files (Windows executable programs). If your icons changed immediately after installing a new program, you can try uninstalling the program and see if this fixes the problem.
Summary
You can have desktop icons missing for a variety of reasons, but there are also a number of options you can try to restore them. Our article aims to give you the most trustworthy and tried-and-true techniques so you can effectively restore desktop icons. But if any of those methods confuse you, feel free to text our Howly specialists for quality advice!