Did you happen to have your account suspended on PayPal? Don't panic, you can actually restore it with a few simple steps. PayPal often blocks accounts for non-compliance with rules or suspicious activity. You need to take a few steps and get your PayPal account unlocked. How to do it? Look for step-by-step instructions in this article.
Before we start
Save your time and let professionals resolve your issue in minutes!
Want to start solving your problem immediately? Experienced Howly troubleshooters can fix your issue ASAP. They're already waiting for you in the chat!
The benefits you'll get while troubleshooting your issue with Howly experts:
Qualified help with laptops HDD

Quick advice right in your device 24/7/365

Expert reply within 60 seconds

Clear step-by-step guidance

Limitless number of follow-up questions

Understanding and empathetic help till your laptop HDD issue is fully resolved

All answers you need in one place
Why your PayPal account was locked: the main reasons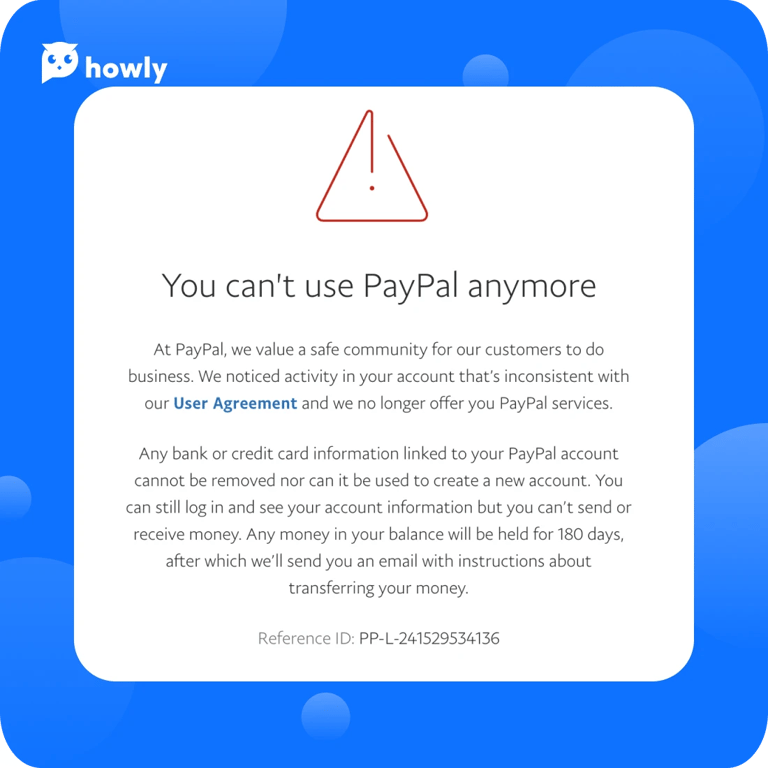 PayPal is a payment system with strict rules, violation of which can lead to the suspending or complete blocking of the account. Each case of PayPal locked account is individual and you should find out the reason yourself by contacting the service support. But we can highlight the main reasons why accounts are often blocked:
The data specified in the registration does not match the real data
It is very important when registering to specify your real personal data and check that everything was specified correctly, up to each letter. If PayPal determines that you have entered incorrect data, it will block your account.
You conducted illegal transactions using PayPal
Before using PayPal, carefully read the rules for using the service. They clearly and precisely spell out all prohibited actions on the platform. If you accidentally or intentionally commit one of the prohibited actions, your account will be blocked.
Many complaints or refund requests have been left on your account
If you use a PayPal account to work on international marketplaces (eBay, Amazon, Etsy), you should keep track of your client's transaction history. If your customers often left complaints for these reasons, PayPal can temporarily lock the account:
item not received (INR);
the product does not conform to the description (PND).
How to unlock your PayPal account: step-by-step instructions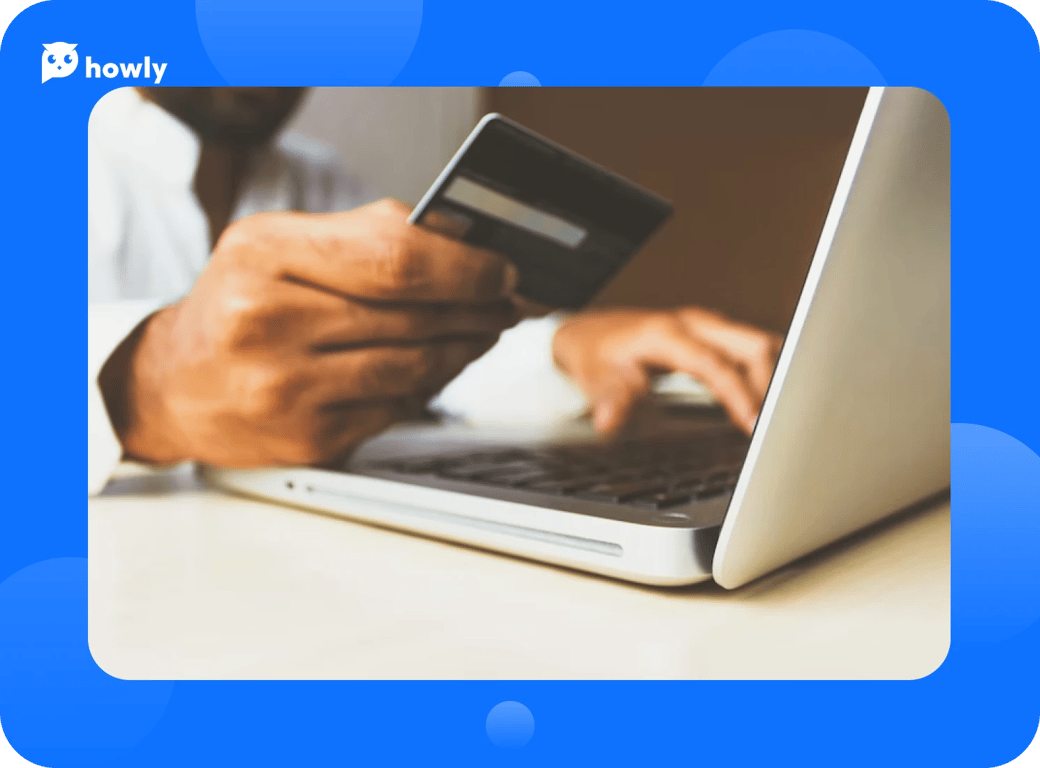 PayPal decided to suspend your account? No problem! Now, you will learn the step-by-step instructions that will help you quickly and efficiently unblock your account.
The first thing you need to do to unlock your account (without calling) is to contact support. Usually, if your activity seems suspicious to the PayPal administration, they will send a cover letter notifying you when your PayPal account is locked. There is also an active link to the Resolution Center.
In the window that opens, you'll see a Why my account is restricted link. Clicking on it will give you more information about what happened and what restrictions are imposed on your account. There you will be offered a short instruction to get your account back.
Follow all instructions provided by PayPal technical support. Often, PayPal may request proof of your documents to verify your identity. Then you should prepare a copy of the document proving your identity, and Unity Bill.
Once you have followed the necessary instructions, you should wait a few days.  It usually takes 3 to 5 business days to resolve these problems. Technical support will contact you and notify you of the decision.
These are simple steps to unlock PayPal account. But keep in mind that each blocking case is different and additional steps may be required. We recommend contacting PayPal technical support and finding out directly about the order of action in your case.
How to protect yourself from having your PayPal account locked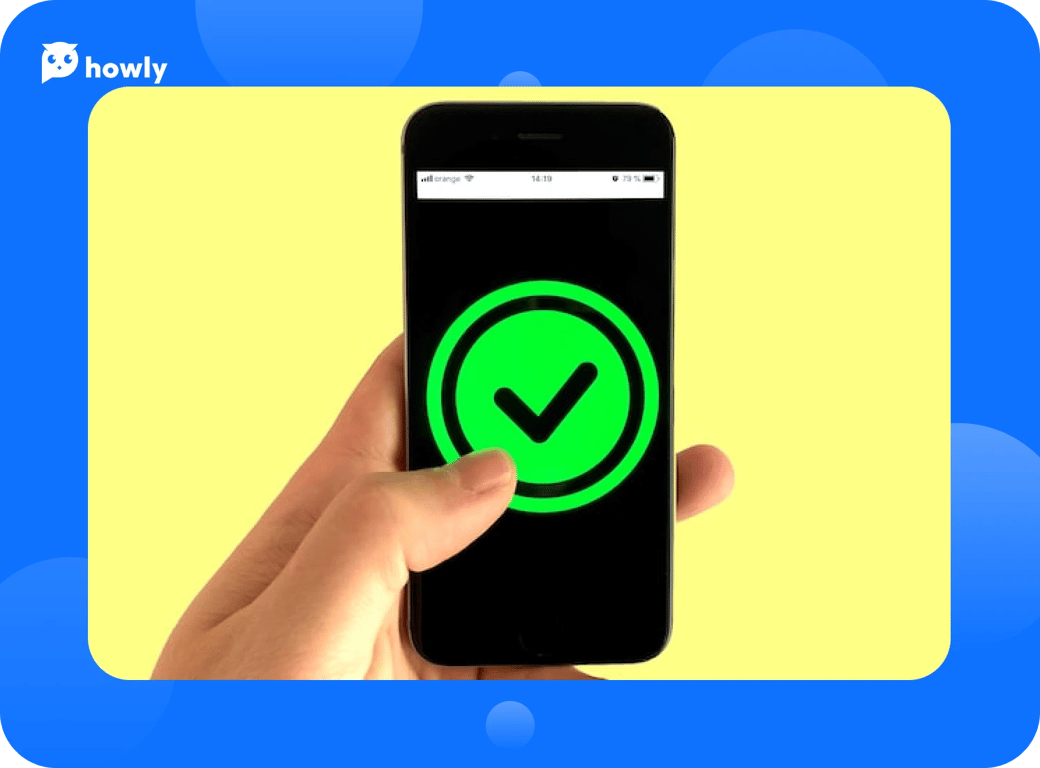 Each case of account blocking has individual reasons. But still, statistically, most users get their accounts blocked because of violations of common rules. Here are steps you can take to avoid being blocked. Protect yourself from PayPal account locked for security reasons.
Read the user agreements and policies of PayPal. This will help you initially have an understanding of the basic rules and follow them.
When making a transfer, include only real comments. It's worth it to refrain from making joking comments, which the PayPal administration may perceive as illegal actions.
Provide real information about yourself that is recorded in your passport. Don't make up fake names, because you won't be able to confirm your identity if you get blocked.
Do not give your username/password to other people. In case of frequent authorizations from different IP addresses, PayPal may consider such activity suspicious and block your account.
Don't log in to your account from different computers, try to use several main devices.
FAQ
What should I do if my PayPal account has been locked?
The main thing is not to worry, but to take action to unlock it. Contact PayPal support, the link to which is on their website or in emails. Describe your problem, and they will give you a detailed action plan. The main thing is to solve any problem directly, without trying to unlock the account through fraudulent schemes. This can cause your account to be completely deleted. Communicate with PayPal support directly.
How long does it take to unlock an account?
Since the reasons for blocking are individual, the duration of the unblocking process may be different. It depends on what exactly you need to do to unlock your account. If the deadline is very important to you, you can clarify this directly by writing to technical support. On average, this procedure takes from 3 days to two weeks.
If I accidentally violate PayPal rules, will my account be locked?
The decision to block the account is made directly by the PayPal team. It is impossible to foresee their decision in advance. But if the rules have been broken, the probability of blocking is very high. To avoid this option, you should familiarize yourself with PayPal rules in advance and follow them carefully.
Conclusion
PayPal users are often faced with PayPal account locking. It brings negative emotions and disrupts the usual rhythm of life. But do not despair and get upset. Unblocking an account is easy enough. You need to follow a simple step-by-step instructions and cooperate as much as possible with PayPal support.
In short, to unlock your account, you must:
Contact PayPal by any available method.
Find out the reason for blocking and how to unblock your account.
Follow the instructions provided to you by the support team.
Carefully prepare all the supporting documents and do all the actions that are necessary.
Wait for a response from support (3-14 days) and get my PayPal account unlocked.