Microsoft Jigsaw is a fun puzzle app. However, many players complain that the program Microsoft Jigsaw Puzzles is freezing when loading. Sometimes they can't even run the app because Microsoft Jigsaw is freezing and crashing each time they try to open it.
Before we start
Save your time and let professionals resolve your issue in minutes!
Want to start solving your problem immediately? Experienced Howly troubleshooters can fix your issue ASAP. They're already waiting for you in the chat!
The benefits you'll get while troubleshooting your issue with Howly experts:
Qualified help with laptops HDD

Quick advice right in your device 24/7/365

Expert reply within 60 seconds

Clear step-by-step guidance

Limitless number of follow-up questions

Understanding and empathetic help till your laptop HDD issue is fully resolved

All answers you need in one place
In this article, you will find some solutions that can fix a failing system of the Microsoft Jigsaw app. Depending on the type of your concern, you will find answers in the tips below.
Reasons
The reasons for Microsoft Jigsaw freezing can be hard to detect. Sometimes, the computer itself has issues, and then in Jigsaw Star, you can see only a black screen instead of a whole picture or can't hear a sound.
Symptoms that Microsoft Jigsaw is freezing up may be different. The most common are:
The game shows an error because of the missing files;
The app can't see the mouse or other features;
Jigsaw Puzzles have no sound;
The game works slowly.
The good news is that all listed options for failing are easy to fix at home.
How to fix the problem
In order to fix Microsoft Jigsaw Puzzles freezing, you will need to follow a few steps:
Reset the app;
Launch Microsoft Troubleshooter;
Create a new profile account;
Reinstall the app;
Clear all Microfost Store cache;
Download the newest updates of Microsoft Jigsaw.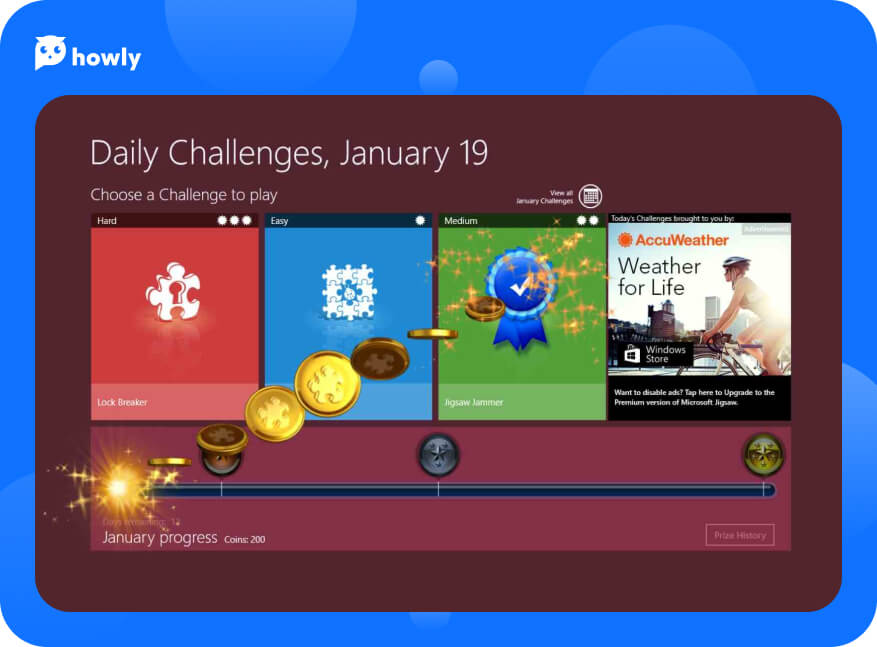 Now let's gid into these steps!
Restart the app
The first step you need to do when Microsoft Jigsaw is freezing nonstop is to close the app and launch it again. The latest Windows has an option that clears app data and restarts the app to its initial state. You can reset MS Jigsaw in this way:
Open the Cortana app:
Find and select Apps and Features;
Choose Microsoft Jigsaw;
Choose Profi Options;
Click the Reset button;
Restart Windows after resetting Microsoft Jigsaw.
Launch Microsoft Troubleshooter
If your Microsoft Jigsaw is lagging and freezing on Windows 10, you need to first check the Windows Store troubleshooter app. It fixes applications that won't work and can quickly help you with this problem. To do this, follow these steps:
Hit Enter here to open the Cortana menu to browse icons;
Type the keyword "troubleshooting" into the Cortana search box;
Choose Troubleshoot to launch the Troubleshooter app;
In a new window, select a Windows Store app and click Run troubleshooter;
Then, follow the instructions.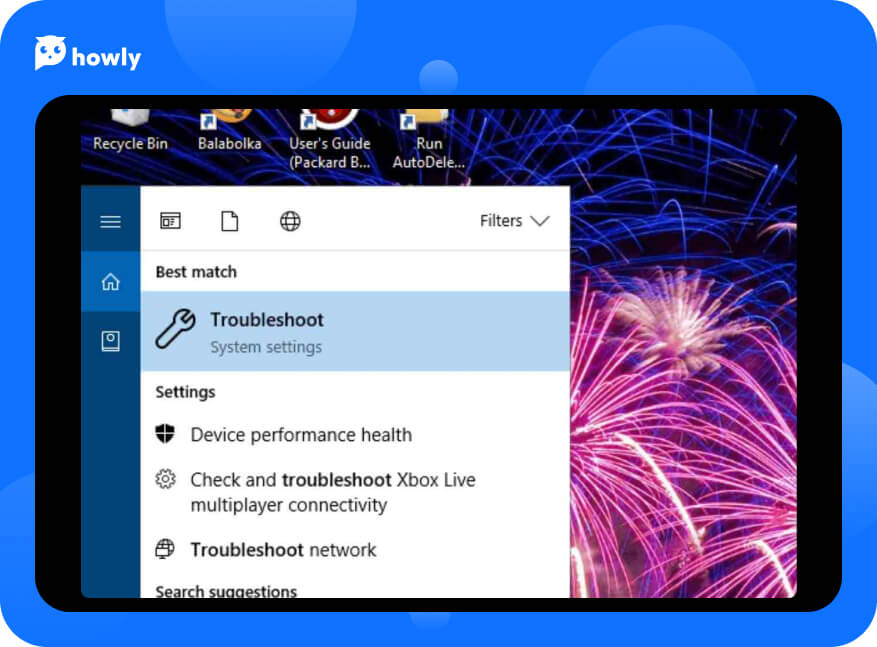 Make a new profile
Another way to fix the Microsoft Jigsaw freeze issue is to create a new profile. Just create another account and launch the app from this step.
Use this instruction on how to set up a new Windows 10 user account. It should help if  your Microsoft Jigsaw is freezing while ad loading:
From the Start menu, click the Settings button;
Then select Account icon > Family & Others;
Choose Add Account.
Click "I don't have this person's login" information to open the account settings panel;
Choose an account that hasn't had a Microsoft profile before and fill in the required text fields, and click Next;
Then log out of Windows and log in to your new profile;
Start the MS Jigsaw application with a new user account.
Reinstall the app
When Microsoft Jigsaw keeps freezing, you can reinstall and repair it. Open Microsoft Jigsaw in the list of applications on the Start menu and select the option to uninstall the app. Then return to this page and reinstall the application.
Clear the Microsoft Store cache
If your Microsoft Store cache is full and hasn't been cleared for a while, this can lead to the so-called "certain ads freezing in the Microsoft Jigsaw puzzle" issue. You can simply clear the cache by doing the following:
Press the Win + X hotkey;
In the opened window, choose Run;
Then start clearing the MS Store cache by clicking OK.
Install updates
An outdated Microsoft Jigsaw that is freezing when ads don't play is more likely to crash on startup than a freshly updated version. Therefore, check that the app has the newest version. Look for updates in the Store:
First, you need to pen this app;
Then select Downloads & Updates to see all available options;
In the end, click Get Updates to check for updates.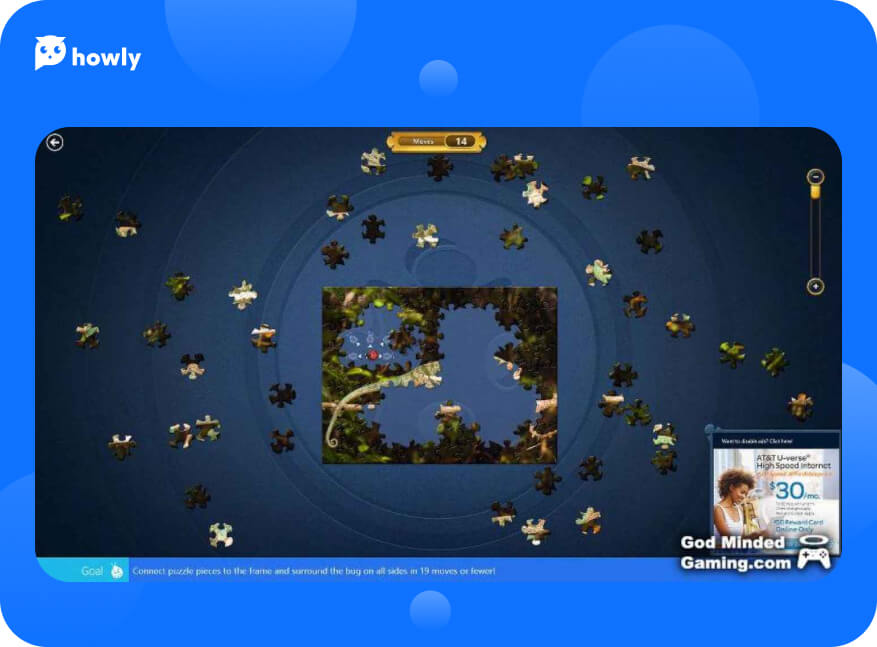 Just wait
If Microsoft Jigsaw still keeps freezing while you're playing, then with high probability, we can say that it is a software bug in the game. In this case, it is very difficult to fix something, and it is best to take a break: you can wait for a while and then try to reload the app. Usually, the company quickly fixes such software bugs.
Reach support
If you've tried all the methods that could help you fix your Microsoft Jigsaw freezing issue and you still face problems, you can write to Microsoft support, explain your situation, and indicate what actions you've already taken to resolve this issue. Microsoft administrator will provide you with all the necessary assistance as soon as possible.
Summary
Depending on the type of your concern, you should follow our recommendations on what to do with  Microsoft Jigsaw freezing. Pay attention to whether an app is updated to the latest version, try to reset it, and if this doesn't help, try creating a new user account. After you've explored those methods of fixing the issue, it's time to inspect the bugs in the app. It may be the cause of why your Microsoft Jigsaw keeps freezing on 6/10/18 or at any other moment.
Also, the answer to your concern may lie in a Microsoft Store cache. If it's full, the first thing you should do is clear it. One or more of these solutions can help you start the Microsoft Jigsaw application without any bugs. In addition to these solutions, checking the file validation system can also fix the application.
F.A.Q.
Why is my Microsoft Jigsaw freezing?
There can be several reasons why the app is crashing. In particular, the game you download can have some missing files to load fully, you may have a poor Internet connection and face some computer bugs.
What can I do to add a new user profile?
If you already have an account and want to create a new one, you can do these: select Account icon > Family & Others, choose the account that doesn't have a Microsoft profile, and then sign up with the new login and password.
How can I clear the app's cache?
You can do it in 3 steps: press the Win + X buttons, choose the Run and start resetting your cache.
Outcome
In this guide, we explained how to deal with Microsoft Jigsaw freezing. To fix this issue, you need to check all the information above. If you've gone through every step from the guide and your Microsoft Jigsaw still doesn't work correctly – write to Microsoft support so they can help you directly. And if you want a quick solution, contact the Howly experts, who are always in touch. Our tech specialists will help you solve this problem quickly and efficiently.