After a long exhausting day, you want to see your favorite Disney movie, so you go straight to your TV or computer to launch it. But instead of it you just see a Disney+ error code 83. What is it? How to prevent it and will you be able to stream your favorite shows again? Use those guidelines from Howly experts to solve all these questions within minutes.
Before we start
Save your time and let professionals resolve your issue in minutes!
Want to start solving your problem immediately? Experienced Howly troubleshooters can fix your issue ASAP. They're already waiting for you in the chat!
The benefits you'll get while troubleshooting your issue with Howly experts:
Qualified help with laptops HDD

Quick advice right in your device 24/7/365

Expert reply within 60 seconds

Clear step-by-step guidance

Limitless number of follow-up questions

Understanding and empathetic help till your laptop HDD issue is fully resolved

All answers you need in one place
What does Disney Plus error code 83 mean?
This note shows you can't stream anything from this service on your device. But why does it happen? The Disney Plus support says that error code 83 occurs due to an "unexpected error", so it doesn't help to solve this issue.
That's why we are here for you. Usually, it happens due to glitches on your device. It can be network problems, bugs, or old software. We gather all ways to solve Disney+ help center error code 83 in our comprehensive guide.
8 efficient ways to solve the Disney+ error code 83
This memo shows you have some software glitches that don't allow you to browse this service. First of all, check if this service currently working in your region. Maybe it's down right now. Or maybe it's unavailable if you are abroad. And system sees that you don't have access to it, so it starts to mark the problem.
Restart the device to remove corrupted temporary files. Check your internet connection. If you are browsing service from your phone, switch to mobile data. If Disney starts to work as intended, the problem hides in your network.
Check device and browser compatibility. Disney+ is a highly demanding service, so when your device is not compatible, the system won't allow them to browse. Update the app and the OS to the latest version.
Check whether Disney+ is down
Ensure that the service is currently working. It happens rarely, but sometimes the whole service may go down due to technical problems. Open the Disney+ Twitter page to check the latest updates. Write the "Disney code 83" query in Twitter's search bar to find complaints from other users.
Use Downdetector, Isitdownrightnow, or a similar website and paste the link to Disney+ into the service's search bar. If you are abroad, you may not have access to Disney+ due to its regional restrictions. Launch any VPN service and check if it helps to solve Disney + error code 83.
Power off your device
It may be one of the easiest solutions to solve severe software difficulties. It includes Disney app error code 83 too. This measure removes temporary files, including corrupted ones.
Turn off your device as usual. If this is a computer or TV, you can additionally disconnect them from the outlet. After a few minutes, turn it off as usual. Beware that it may load slower than expected. It happens because the system doesn't have the temporary files to speed up the booting process.
Once you restart the system, launch the app. Check if this action helps to remove code 83 from Disney Plus. If you still see this memo, it shows that you have more severe troubles. Stick to our guide to fix them at home.
Internet connection
The other thing that you should check is your internet connection. If it's too slow or unstable, you may see the Disney code 83. Check the speed with Speedtest or a similar tool. You can also try to connect another device to your current network. If it also faces connectivity issues, the source hides in your connection.
Restart the router. Simply plug it off and wait for a few minutes. Plug it back and check your connection. This easy action removes temporary files from the router, including the corrupted ones that may cause error 83 Disney Plus.
If you still face the problem, contact your ISP. Tell them your connection is slow and unstable and you have a Disney Plus help center error code 83. They should fix it. But if you need to watch some shows right now, create a mobile hotspot on your phone and share it with the device where you watch movies on Disney+. Usually, an LTE will be enough to watch Full HD content.
Check device compatibility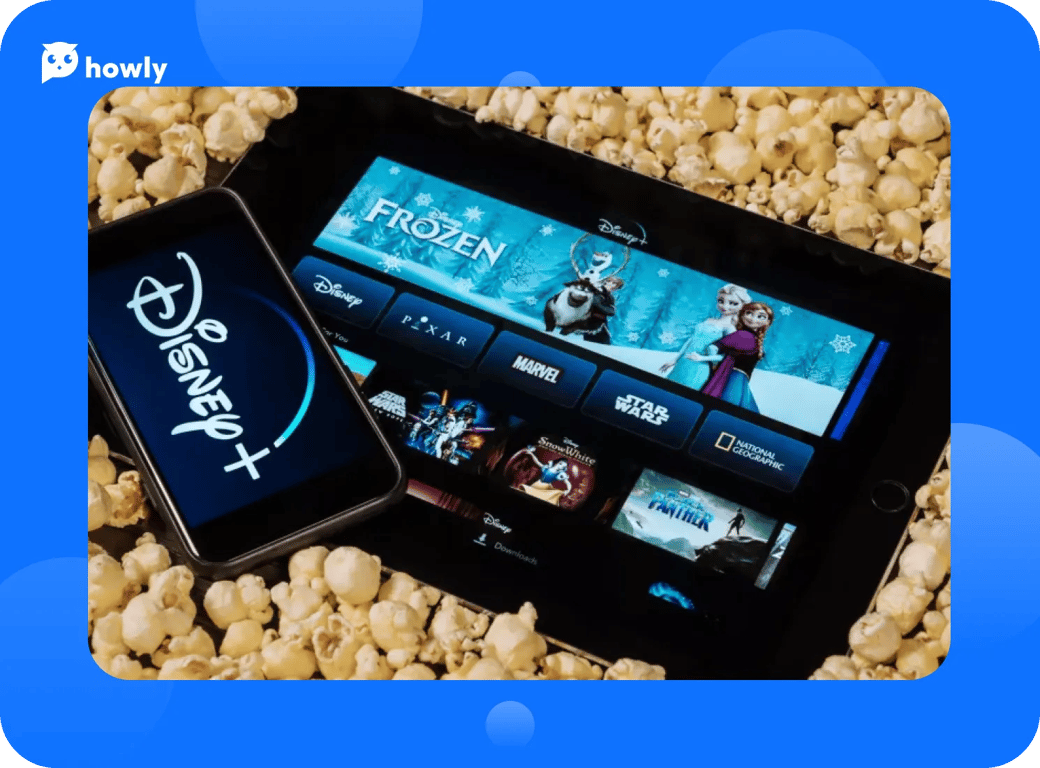 It can be that your device is not compatible with the service. It could be the reason why you see error code 83 on Disney. For running it on Android, you should run at least a 5.0 version, Apple devices should have iOS 15.3 and later.
Windows computers should have the Win 10 build 19041.0 or higher on the x64 architecture. If you have old Windows or run it on 32-bit architecture, you can't launch the Disney+ app. You can watch shows there only via a browser.
Speaking about TV, there is a strict list of compatible devices. It includes Android TV, LG WebOS, Panasonic, Hisense TV, Roku, Play Station, Xbox, etc.
You can find a full list of currently supported devices on the Disney Plus website. If your TV doesn't support this service, you can only watch it via the browser. Otherwise, you may catch code 83 on Disney Plus.
Check a browser version
If you use some rare browser, it could be a reason for this issue. Launch the service on Safari, Chrome, Opera, Edge, and Firefox. It will be perfect if you do this on the latest version.
All those browsers have slightly different instructions, but they all follow the same algorithm. Launch it and click on the tree dots (or lines) at the upper part of the screen. This action opens the settings. Go to the About tab. Here you see your browser's version and the Update button. If you don't see it, you are running on the up-to-date version.
Clear cache and cookies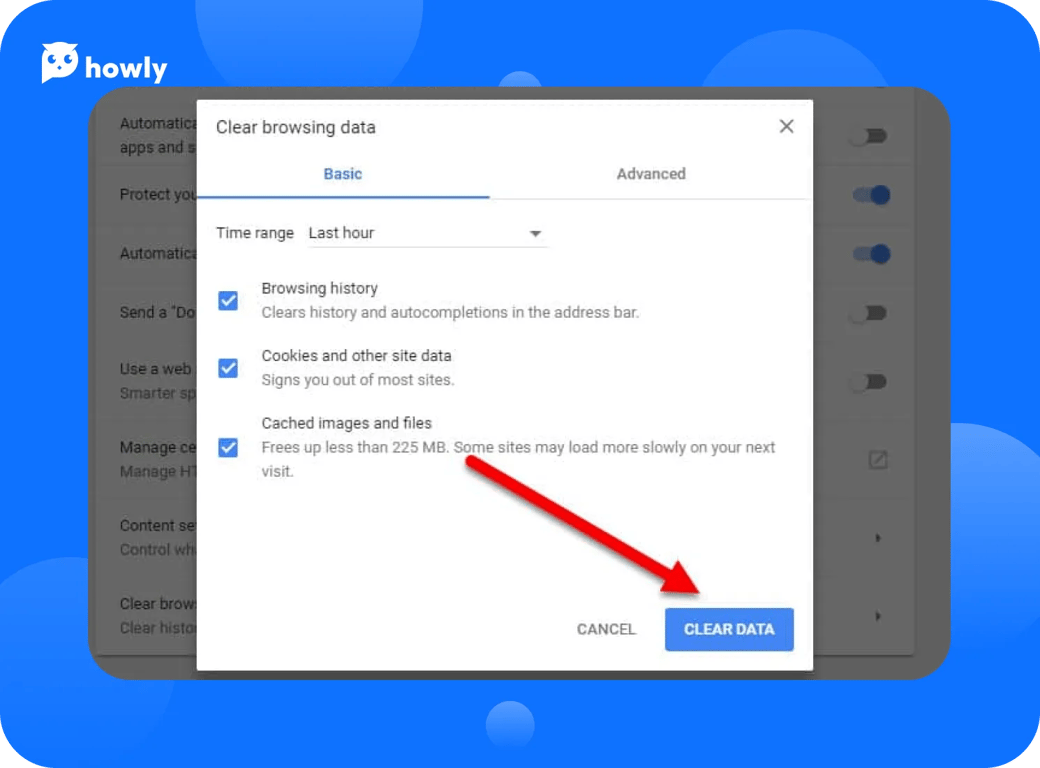 Sometimes those files can be corrupted, which leads to the Disney Plus help center code 83. Each browser has its own instruction, but as with updates, they run on a similar algorithm:
Open the browser.
Click on the tree-stacked lines (or dots) and go to settings (menu).
Pick a privacy-related tab and choose the option that says remove browsing data.
Choose history, cookies, and cache.
After this, revisit Disney+. It should fix the problem with the corrupted cache and history. We don't recommend you open the advanced tab if you are unsure of your technician skills. In this tab, you can remove downloads and all saved passwords. Unfortunately, you can't restore passwords if you delete them this way. You should re-enter passwords to all services again.
Check that your application is up-to-date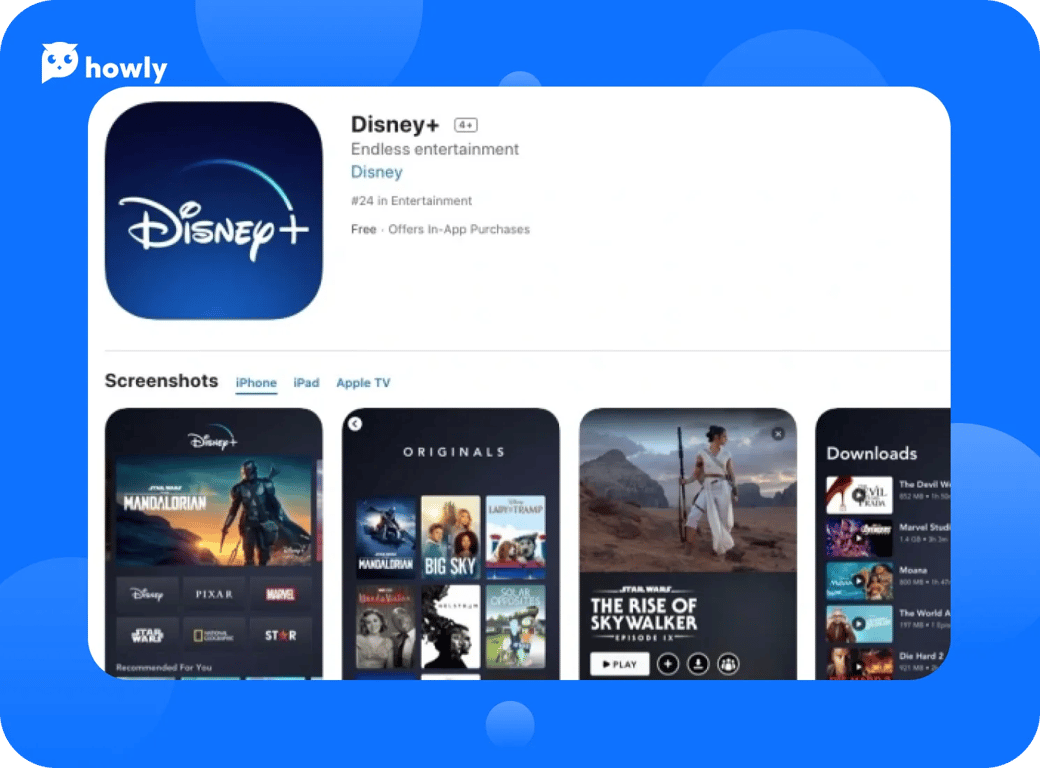 If you are using the Disney+ app, ensure that you run the latest version. If you have an outdated application, you may witness code 83. The easiest way to do it is to open an official application store and search for a Disney+ app. If you have Update, Upgrade, or any other button with a similar meaning, click on it to obtain the latest app version.
You have the latest app version if you just see the Open button. So it's not the explanation for why are you getting Disney error 83. We recommend you check your device firmware. It may be outdated. This causes the Disney+ code 83 issue. Once you upgrade the app to the fresh version, this back should leave the device.
Reinstall Disney +
Sometimes apps may face glitches due to regular files that have become corrupted. So you may see various notes like Disney's Plus help code 83. Remove the application and install it back again. Beware that it will delete all associated files, including downloaded films. And if your error 83 happens due to a corrupted associated file, this action solves the issue.
Update device firmware
Outdated device software may be another reason for this unexpected glitch. We recommend you update the OS and check if it helps to eliminate Disney+ code 83. Here is how you can do it on Apple:
Go to Settings → General → Software Update.
You'll see the Download and Install button if you have a version to update. Tap on it and follow the instructions on the screen.
Android devices have slightly different institutions. You should open Settings → System → Update. If you have an available new version, tap on Download and Install.
Even Windows 10 and 11 have similar guidelines. Click on the Windows (Start) → Settings → Update & Secure → Windows Update → Check. Wait for 10-30 minutes until the system checks for updates. Click Install and follow the instructions on the screen.
If you witness this error on your TV, check the device's manual to find out how to update the system software.
F.A.Q.
What is Disney Plus error code 83?
Disney doesn't explain what it is. But drawing on our knowledge, we see that it is just a software glitch. It means you can fix it at home with an easy troubleshooter.
How to fix Disney Plus error code 83?
Check if this streaming is working. Restart your device to remove temporary files. Check your internet connection: it should be fast and stable. Check device and browser compatibility. Update the streaming app to the latest. Reinstall it. Update the software, so it becomes compatible.
How to solve Disney Plus error code 83 on Android?
Firstly, check if Disney+ is working. Restart the phone/tablet to remove temporary files. Check your internet connection. If it's possible, use mobile internet. Check app compatibility. Launch the service in the Chrome browser. Update the application and system to the latest version. Reinstall the app.
Wrapping up
This error shows that you can't browse the service. Firstly, check if the service is working. It could be temporarily down in your region, so you start to see this note. If you are abroad, service may not be available in your new region. Thus, you can't even reach downloaded shows to watch them. In this case, use the VPN and set your original location there.
Restart the phone. Corrupted temporary files are another explanation of this problem. And restart is the easiest way to remove them. Check your internet connection, it should be fast and stable. If you are watching it from a phone, switch to mobile data.
Review browser and device compatibility. Update the app, browser, and system to the latest versions.