If you encounter a problem that prevents Touch ID on your iPhone from working, it can have serious consequences, including the fact that your smartphone will not turn on. After all, Touch ID is responsible for unlocking your device by scanning your fingerprint. It is designed to protect your iPhone from unauthorized access, but your smartphone may not respond to your fingerprint or fail to recognize it due to a breakdown.
Before we start
Save your time and let professionals resolve your issue in minutes!
Want to start solving your problem immediately? Experienced Howly troubleshooters can fix your issue ASAP. They're already waiting for you in the chat!
The benefits you'll get while troubleshooting your issue with Howly experts:
Qualified help with laptops HDD

Quick advice right in your device 24/7/365

Expert reply within 60 seconds

Clear step-by-step guidance

Limitless number of follow-up questions

Understanding and empathetic help till your laptop HDD issue is fully resolved

All answers you need in one place
To fix the problem, you can enter your iPhone's password and reconfigure the Touch ID scanner. If that doesn't work, your smartphone will most likely need professional repair.
What problems can occur in the iPhone scanner
The Touch ID fingerprint scanner was first integrated into the iPhone 5S. Since then, the technology that allows you to unlock your device with a fingerprint has been significantly improved. However, incorrect operation of the Touch ID fingerprint scanner can still manifest itself with several "symptoms":
The fingerprint scanner does not recognize your finger;
The fingerprint sensor settings are lost;
Touch ID does not work at all;
it is impossible to use applications that support the Touch ID function.
Causes of incorrect operation of the iPhone fingerprint recognition sensor can vary - from touching the sensor with wet hands to breakage of the button stub, other mechanical damage, and system failures in the iPhone.
What are the main causes of such malfunctions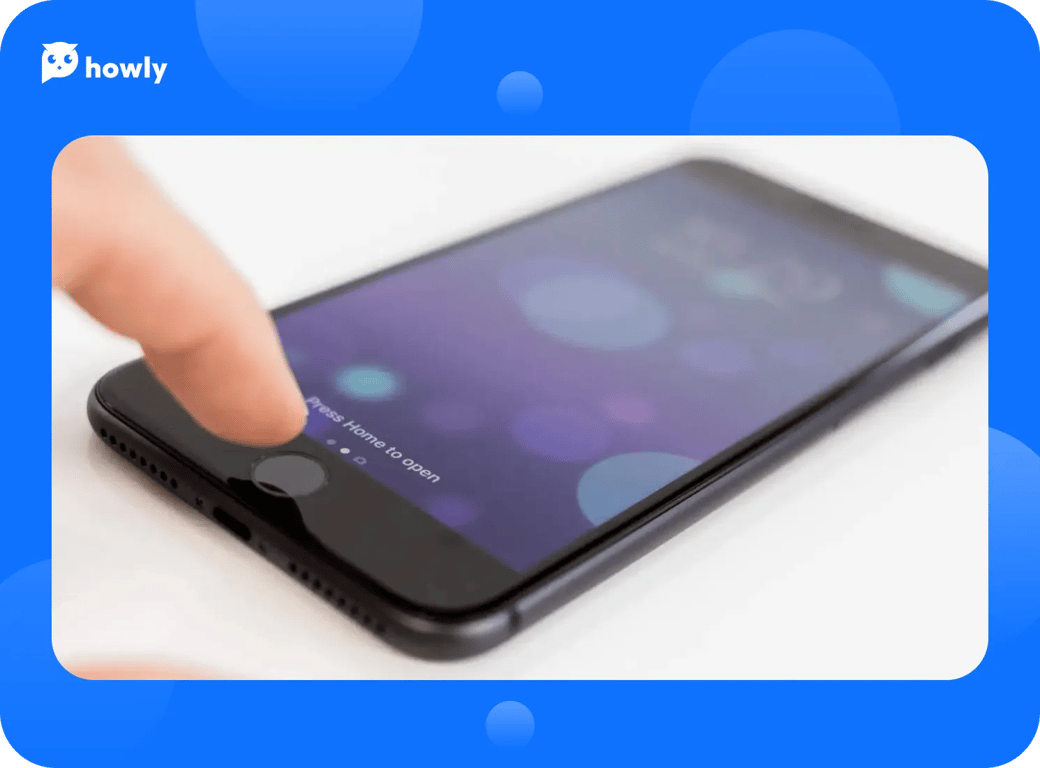 If you bought a new original iPhone, but the Touch ID button does not work, there may be several reasons. Most often, smartphone owners are faced with the following problems:
Failure of fingerprint recognition due to pressing the button with wet fingers;
Cuts, abrasions, and other marks that affect fingerprints;
Touch ID system settings malfunction;
iPhone plume button failure;
Other mechanical damage to the smartphone that makes it impossible to enter the password;
iPhone system failure.
All this can lead to the fact that the fingerprint recognition button does not work, the phone cannot be unlocked, it stops turning on, etc.
In addition, if Touch ID does not work on your newly purchased iPhone, it may indicate that you were sold a remanufactured gadget at a discounted price. It is certainly possible to use such a device, but without professional repair of the fingerprint sensor, you won't restore the Touch ID function.
The malfunctions you can solve
If you are faced with the fact that the Touch ID fingerprint recognition system has stopped turning on and it is impossible to unlock the device, you can try to find a solution yourself. Try resetting your smartphone by pressing the power button and the Home button. If this doesn't help, recalibrate Touch ID:
Go to Settings - Touch - Password.
Enter the password that will unlock your Apple device.
Reset the existing fingerprints in the phone memory.
Re-scan the print to replace them.
Save the settings and check if the sensor is now working.
If entering a password and calibration didn't help, try reflashing your smartphone through iTunes to reset the device that wasn't working to factory settings. This may solve the problem and help you avoid re-entering the password, replacing the Touch ID buttons and cable, and other major repairs.
What to do if the measures do not help?
Suppose you have repeatedly entered the password, rebooted the device with the "Home" button, and calibrated the Touch ID sensor, but your smartphone still does not work properly. In that case, your touch Touch ID probably just doesn't work, and without professional repair, you can not do anything. You can apply to any service center or entrust the device to an online professional Howly, which has a number of advantages:
No queues and no waiting to start a chat;
Availability of online help 24/7;
Convenient ways to pay once and get any services.
Howly performers work around the clock. They will quickly and inexpensively make the necessary repairs to your iPhone:
Run the remote check of your device;
Diagnose the reason for the Touch ID malfunction;
Provide a step-by-step guide on how you can fix the issue.
After repair, performed with the help of the Howly expert, you will only need to set the password and your fingerprints.
Howly will help you quickly and inexpensively cope with the problem that prevents your Touch ID from working.