Netflix is a popular streaming platform where you can watch TV series, TV shows, cartoons, and movies. The service now has more than 200 million subscribers who use it regularly. Often, users may encounter code nw-3-6 error, which occurs due to connection errors. In this article, you will learn why this error occurs and simple ways to fix it.
Before we start
Save your time and let professionals resolve your issue in minutes!
Want to start solving your problem immediately? Experienced Howly troubleshooters can fix your issue ASAP. They're already waiting for you in the chat!
The benefits you'll get while troubleshooting your issue with Howly experts:
Qualified help with laptops HDD

Quick advice right in your device 24/7/365

Expert reply within 60 seconds

Clear step-by-step guidance

Limitless number of follow-up questions

Understanding and empathetic help till your laptop HDD issue is fully resolved

All answers you need in one place
NW-3-6 error code — why this error occurs?
A Netflix NW 3 6 error (or 6-503 code) is an error that users may experience while connecting to the Netflix service. The error is caused by the inability to connect to the service. Simply put, if your device has connection problems, you will get this error as a result.
The reasons for nw 3 6 error can be completely different. But they are all centered on problems with the connection of your device. The most common causes include:
Lack of Internet connection. There may be a technical problem with your ISP or your connection line.
The device cannot connect to the Internet. The problem is in the device, technical settings, and possible malfunctions.
Failures in your router can also cause nw 6503 error on Netflix.
If your network connection is unstable or your internet speed is very slow, this problem may occur.
Sometimes (rarely) the reason can be technical problems of the service. for example, if the servers of the service have no connection, there can be an netflix error nw 6503.
The service will inform you that you have problems with the connection and will ask you to try again. If, however, after you have tried again the error has not disappeared, you should go to the tips that will help to fix everything.
How to fix a Netflix code NW 36— helpful tips that really works
Check the connection of the device to the Internet
If your laptop does not have a stable Internet connection, an error may occur. First, check if your device's Wi-Fi is turned on. Then check if your router is connected. If Wi-Fi is connected and working, but there is no connection, you should look for an error in your computer or laptop.
The Netflix code nw6503 may also be due to an unstable internet connection or a slow connection speed. In this case, you should connect to a more stable network or try accessing Netflix later.
Reboot your router
The code NW-3-6 Netflix may have been caused by technical battles in the router. This error sometimes occurs and is temporary. You can fix it yourself by rebooting your router. Find the reset button and press it several times. In this way, you can reset and reconfigure it.
Pay attention! In order to reboot your router, you need to know your login and password. If you don't know it, contact your ISP or call a technician who can help you reboot.
Reboot your device
Netflix code NW-6-503 may be due to technical problems with your device. You can solve this problem by rebooting your device. Leave your device turned off for a few minutes before turning it on.  After turning on your laptop or computer, try accessing the service again. Thanks to these actions, you can restart the device and remove unnecessary garbage from the cache.
Scan your device for possible viruses
Often, users may encounter such a nw-6-503 problem because of malicious elements in their computers. Therefore, before proceeding to the next steps, run a full scan of your device for possible viruses. If malicious files are detected, you should remove them, then restart your device and restart Netflix. And for the future, you should install antivirus programs that will regularly scan your files for viruses.
Clear the system of debris
If your device has accumulated a lot of unnecessary system files, it can severely hamper its operation and lead to a Netflix error code NW-6-503. Therefore, you should regularly clean your laptop or computer of system junk. There are two ways to do this:
Use special utilities that can automatically delete unwanted files from your computer. But be careful, because the program can automatically delete needed documents and files.
Do it manually with the Disk Cleanup function. Disk Cleanup will begin to calculate the amount of disk space you can free up. Next, you will see a list of files that the program deemed as system garbage. Look through them and mark the ones you would like to delete.
Disable VPN on your device
When using the Netflix service, note that it does not work in all regions. It is worth initially studying in which regions the service is available and in which it is limited. That's why it can be NW 3 6 code Netflix if you use a VPN and specify the region in which Netflix has restrictions. That's why we recommend you disable the VPN before using the service to avoid possible mistakes.
Update the device drivers on your computer
Error NW-3-6 may be caused by corrupt or outdated device drivers. You can solve this problem on your own. You can find the drivers in your device settings and right-click, then click "Update". Not only that, but you can also use special programs that will perform the entire driver update process automatically. The driver update tool ensures that the correct versions of the drivers for your hardware are installed, and also creates a backup of your current drivers before making any changes.
If you use game consoles, pay attention to the DNS settings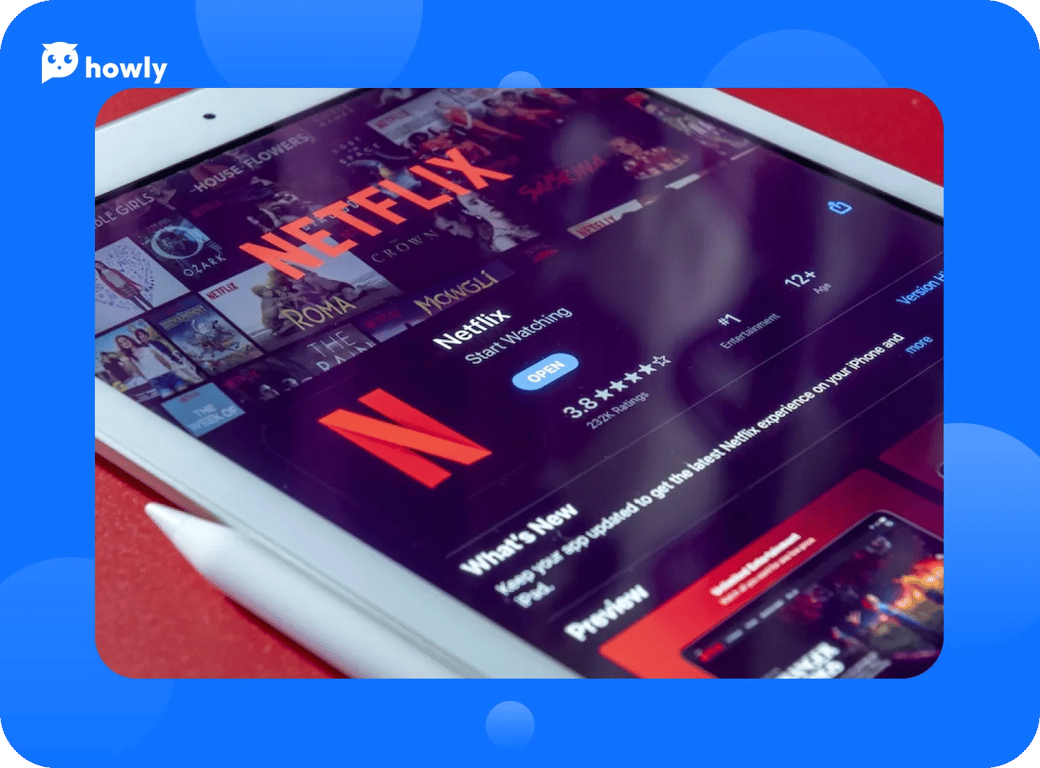 Setting the DNS settings will help you set up your network configuration and resolve the Netflix error code nw 6503. If you are experiencing this error on your game consoles, try it:
For PlayStation: In the Settings menu, find the Connection Settings tab, and there click on the Wi-Fi tab. Then go to the IP address tab and select Automatic DNS.
For X-Box: Go to Settings, DNS settings. This is where you should select automatic mode, and save.
In order to save all the changes and resolve the error, you should save all the settings and then reboot your device.
F.A.Q.
Netflix's error — why did it happen?
This error usually occurs due to a lack of connection. Therefore, try to reconnect your device to the network and try to log in to the service again. If the Netflix error nw-6-503 is still not fixed, use the tips in this article. They will help you to fix the error and continue to use the service.
Why do I get an error if my device is connected to the Internet?
Then there could be several reasons. For example, you need to reboot your device to get rid of possible technical glitches. Also, the reason may be the use of a VPN. If the region you selected when activating the VPN is not included in the list of regions where Netflix service is available, you may get an code nw 3 6 netflix. Turn off the VPN and try again.
Can I fix the error myself?
Yes, you can do all the methods described in this article to fix nw 3 6 Netflix error on your own. Most of the tips are related to reconnecting, working with VPN, and DNS settings. You can do it on your own without any special knowledge.
What to do if no advice helps and I can't fix the error?
If you have tried all the methods described in this article, and still could not fix the Netflix code nw 6503, then we recommend contacting the service support team.
Conclusion
Netflix's users can often encounter connection problems. This problem is called an NW-3-6 error. But do not worry about this error. It can be corrected by a regular user. Use the tips described in this article to solve the error quickly and effortlessly. Save this article and keep it handy.
In short, to deal with a Netflix error, you need to:
disable the VPN;
check your connection;
get rid of system garbage;
configure DNS;
scan the device for viruses;
reboot the device.