Gadgets get old very quickly. Technologies are improving at a high pace, forcing us to buy new and new things constantly. It has to be stopped today.
Before we start
Save your time and let professionals resolve your issue in minutes!
Want to start solving your problem immediately? Experienced Howly troubleshooters can fix your issue ASAP. They're already waiting for you in the chat!
The benefits you'll get while troubleshooting your issue with Howly experts:
Qualified help with laptops HDD

Quick advice right in your device 24/7/365

Expert reply within 60 seconds

Clear step-by-step guidance

Limitless number of follow-up questions

Understanding and empathetic help till your laptop HDD issue is fully resolved

All answers you need in one place
Today, the tech experts from Howly developed a brief and comprehensive guide on how to update to iOS 14 when your tablet is over a few years old. Comment below or contact Howly tech support for more details.
Compatible iPadOS versions
Although we think the overall gadget's lifetime can be prolonged, there are reasonable limits to this. Some old models might not have iOS 14 update. Apple releases updates every year, adding more processing power and memory. However, functionality brings more requirements to hardware.
So, to learn how to get iOS 14 for your old device, check the list below. It shows the starting operating system:
iPadOS 5.1.1 goes with the first iPad;
iPadOS 9 is for iPad 2, Pad min in 2011;
iPadOS 10 is for iPad with Retina Display;
iPadOS 12 is for iPad mini 2 and 3, iPad Air and Air 2;
iPadOS 15 is for iPad mini 4 and iPad Pro;
iPadOS 16 is for all the rest newer models and generations.
Prepare your iPad for the update
Before you start the updating, check if your device is ready:
Turn on the Wi-Fi network. A strong internet is vital for errorlessly downloading and installing the update patches. Also, switch off all VPNs.
Charge the device. If the battery dies quickly, plug it into its official charger. As the update may take a while, it's vital not to switch off the device until it ends.
Update your apps. Timely udgrade makes apps work with its full potential before they stop updating because of the limitations of the operating system.
Backup your iPad before you upgrade it, so you don't lose any data. Make a habit to save your data to alternative drives or the cloud to make it safe if the device is damaged.
How to update an old iPad without a computer to iOS 14
There are several ways how to update to iOS 14. But we gathered the main three for you to choos the one that suits your situation the best. You may use a computer or not, however, they all work just fine.
Wireless update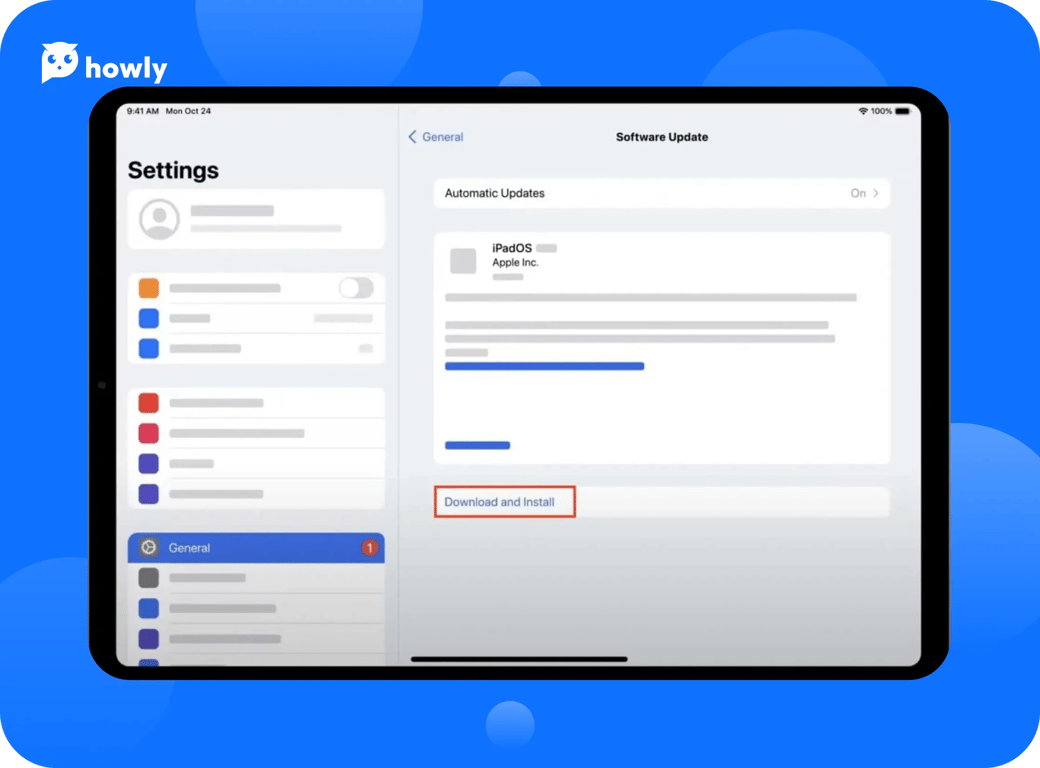 We start with the simplest one. You can use Wi-Fi to update your old iPad by following the instructions below:
Move to Settings.
Pick the General bar, and look for Software Update.
If an update is available, you can install it. Click to do it.
That's it. If you do not have the update to iOS 14, the list of apps you use is restricted. So upgrading is the best move to maintain decent security and functionality.
Update with iTunes
Another way to update iOS 14 is through iTunes. This method is especially useful when the first one didn't help. For it do as follows:
Move to iTunes.
Connect your tablet to your computer. A cable might help (lightning connection).
Click the name of your iPad on the computer.
Select Settings or General. It's for you to choose the most convenient way.
Pick Check for Updates.
Pick the Download and Update choice if possible.
Insert PIN in and wait for the update to run. The process will start without additional commands.
If there isn't a possible update to iOS 14, it means that Apple ceased making patches for that model. It happens as manufacturers usually stop making big changes to older models after a certain point. It's connected to the limitations of hardware productivity.
Customized automatic changes
The third approach concerns turning on timely and consistent updates before the hardware becomes too old and can support the requirement of the latest operating system. Furthermore, you can set up your iPad to get regular changes, so the updates will be immediate. For this, follow this brief guide:
Move to Settings.
Hit General, and Software Update.
Pick Automatic Updates. It means that your gadget will upgrade without your command, as soon as any new update is available.
Turn on the choice to Download iOS Updates.
Confirm to Install iOS Updates as well.
We recommend this step, as it's essential to get the latest patches and use as the best functionality as possible, including features, security, stability, etc.
Tips for fixing problems when switching to the latest iOS
It happens that installation process is interrupted. We prepared several options, if your iPad can't do the iOS 14 update or further. Try a few different things:
ensure that iOS 14 works with your iPad. If your device's hardware is too old, the update is impossible;
check if your device has enough free space. Deleting extra apps or content might help, as old devices often is stuck with user data like movies, games, photos etc.;
restart/reboot the tablet. As always, it's a first line decision for every tech error.
Only if all of this doesn't help, contact specialists for help how to get the iOS 14 update. Text to Apple experts. Or you can always chat with the Howly tech team.
How to get the latest iOS update
Overall, the procedure of how to update an old iPad to iOS can be formulated as follows:
Open Finder on a Mac.
Choose your device, go to General, and Check for Update.
This option must be available. Confirm to Update or Pick Download and Update. Insert your PIN..
The update process is started. Wait until it ends and enjoy the new OS.
F.A.Q.
Is iPadOS 14 too new for my old Apple tablet?
iPadOS 14 is compatible with the iPad Air 2 and later, iPad mini 4 and later, iPad 5th gen and later, and all iPad Pro models. Check the compatible versions above for the full list of models, generations and corresponding operating systems.
Why my iPad can't upgrade to iOS 14?
If you have an old model, it may not be possible. Otherwise, with recent models, delete and reinstall the iPadOS update when your battery is full, and the internet is strong. An alternative way is to use a Mac for iOS 14 update using Finder. If it doesn't help, try to reboot the device.
What to do with an old iPad?
If the update to iPadOS 14 is not allowed, try other options. Consider trading in through Apple, recycling it, using it as a clock, notebook, etc. There is always the choice to sell it to others or give it to your child to play with and never bother the integrity what's so ever. Even old iPads can be useful.
Closing up
Old tablets could be upgraded manually; that's a good opportunity to make them live longer. Unfortunately, updating is not available for all old devices. After some years, old hardware can't support the new OS requirements and doesn't work with updates.
We tried to describe the easiest ways to update an old iPad to iOS 14 without computer or with it. If you have more questions on this issue or if another problem arises, comment below or contact the Howly chat support. We're here to help you 24/7, and stay online until the issue is solved.