Prime Video is a popular video service from Amazon operating since 2006 in many countries. However, subscription options and pricing may vary by region. Some users may share their accounts with relatives, and later they see an unexpected Prime Video charge on the credit card. Some users may not share accounts with anyone but still see funds withdrawn.
Before we start
Save your time and let top professionals in Amazon Prime Video charges troubleshooting resolve your case concern in minutes!
UNKNOWN TAG — ins
Amazon is constantly changing its user instructions, so it may be difficult to understand why you get Amazon Prime Video charges and how to stop them. Chat with Howly experts and get instant help and tips to protect your account. They are available 24/7 even on federal holidays!
The perks you'll get resolving your Prime Video TVOD charge issue with Howly experts:
Qualified help with Amazon Prime Video charges

Quick advice right in your device 24/7/365

Expert reply within 60 seconds

Clear step-by-step guidance

Limitless number of follow-up questions

Kind and pleasant help till your Prime Video credit card charge concern is fully resolved

All answers you need in one place
Therefore, users want to solve various problems with Amazon Prime Video subscriptions. This article describes the most common issues and solutions to them.
Do I have a Prime Video subscription?
If you notice that some payments from Amazon are being debited from your card, try to determine the reason yourself. Perhaps you subscribed to some services or, after the trial period, did not cancel the subscription. That's why you see the Amazon Prime Video charges. But don't worry. It's an easily fixable issue.
Many users are interested in protecting themselves, so you may see many forum questions like "How can you see Prime Video charges?". And we have the answer for you!
Log in to your Amazon account, click on Account & Lists → Memberships & Subscriptions.
All information about the possible services that you use is available there. Maybe it's just an auto-renewal, where you don't get an email notification. With filters, you can view current and past subscriptions. Here you can find the Prime Video credit card charge source within 3-5 minutes.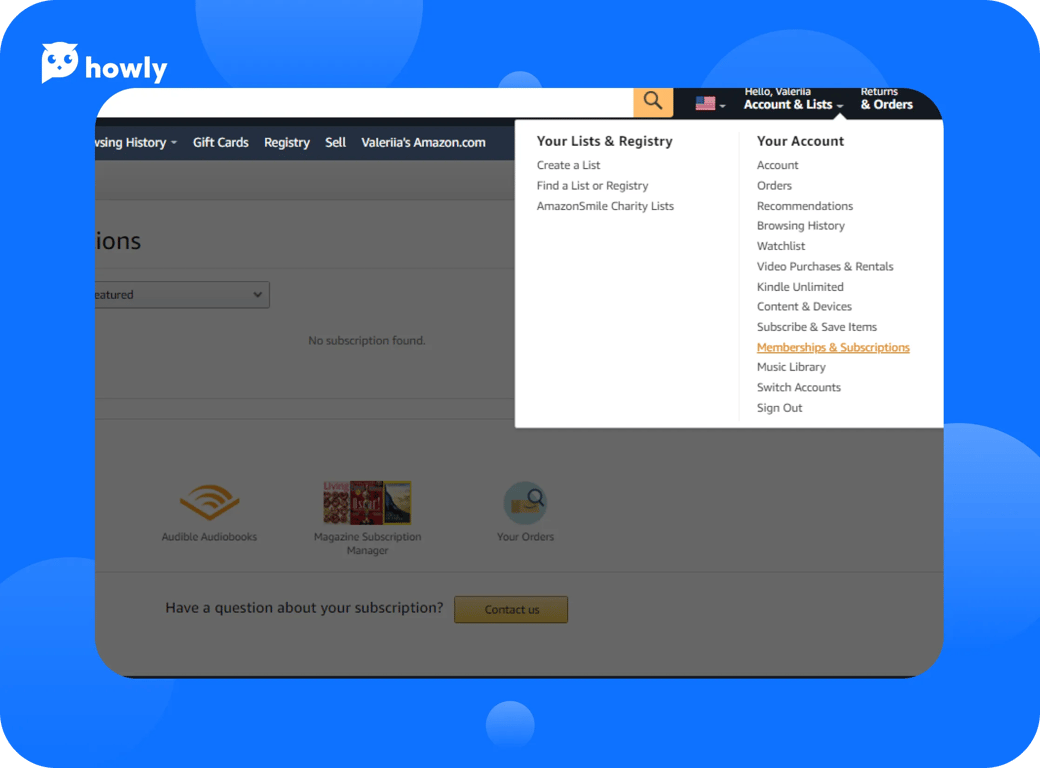 What if It is not me who subscribes?
If you wonder, "Why do I get charged for Prime Video?", the answer is quite simple. No one can connect you to any subscription unless they know your card info, so several options are here:
Think about who else could know your bank data. It can be a kid, a relative, or a friend. Most likely, one of them bought a subscription under your account.
If you are sure that no one did this, and the Prime Video charge on the credit card is still working, scammers may have access to your financial information. In this case, simply deactivating the service will not be enough. Contact your bank, report fraud, and reissue the card with new data. Thus, all other subscriptions are automatically reset if fraudsters use your card number somewhere else. Note that you should also change the password to Amazon.
How to change the payment method for Amazon Prime Video
You always can modify your payment method, so Amazon won't charge you from the main credit card. We recommend you create a digital card that will be used only for online purchases.
That way no one can charge your money because you deposit funds to this card only before the purchase. So there will be no unexpected spending. here is how you can do it:
Go to the Amazon Prime Video site.
Hover the mouse to the top-right corner where you see the gear. Click on it to open Settings.
Pick Your Account → Membership & Billing → Edit → Manage Prime Video Channels.
Find the current payment option and click Edit near it.
You'll see the popup with available variants. Choose the most suitable option for you. If you want to add the new payment option, pick Add the card or Add the bank account.
Type the card information and click on Use this payment method to confirm your choice.
You can also change it on the main Amazon site. Open the Manage Content and Devices, choose Preferences → Digital Payment → Edit Payment Method. Pick the preferable method and click on Continue to implement changes.
That's how you can protect yourself from situations when you tell yourself "Why does Prime Video charge my card? I didn't order anything!".
How to cancel Prime Video?
If you do not want to use subscribed channels, you can cancel them by following a simple algorithm of actions. First, hover the mouse over Account & Lists and pick Your Prime Membership.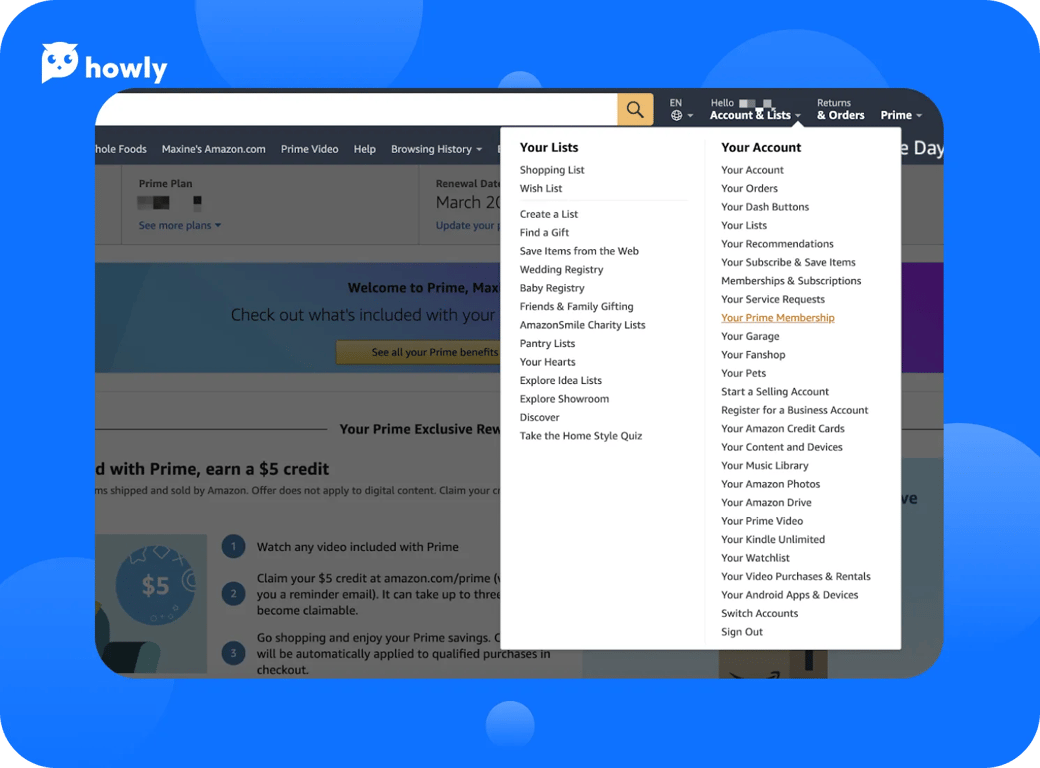 You will see a new window with the details of your subscription. At the top, you will see a line in red letters Update your settings. Click on this column.
Then click End Membership. Do not mix up the order of clicks. Otherwise, your subscription will not be canceled.
Note that you will no longer have access to the rest of the Prime benefits after completing it. Therefore, the system will ask you to ensure that you want to stop the membership. If you are sure, then click Cancel My Benefits.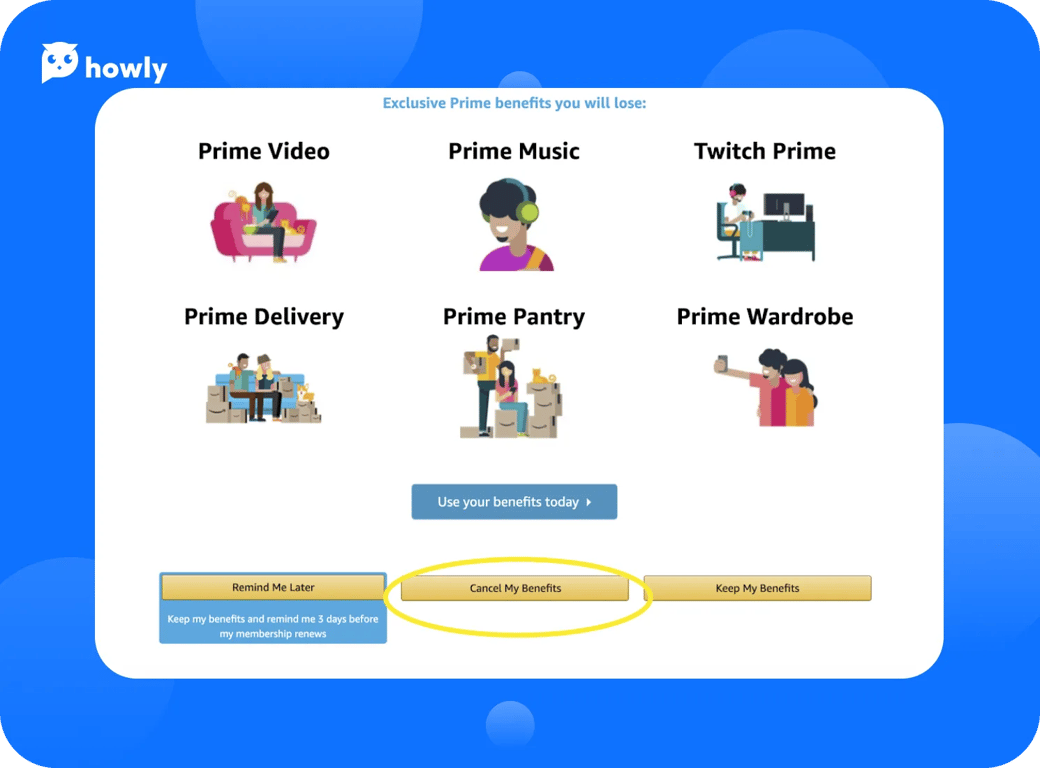 Until you see information like the following picture, your subscription has not been canceled yet.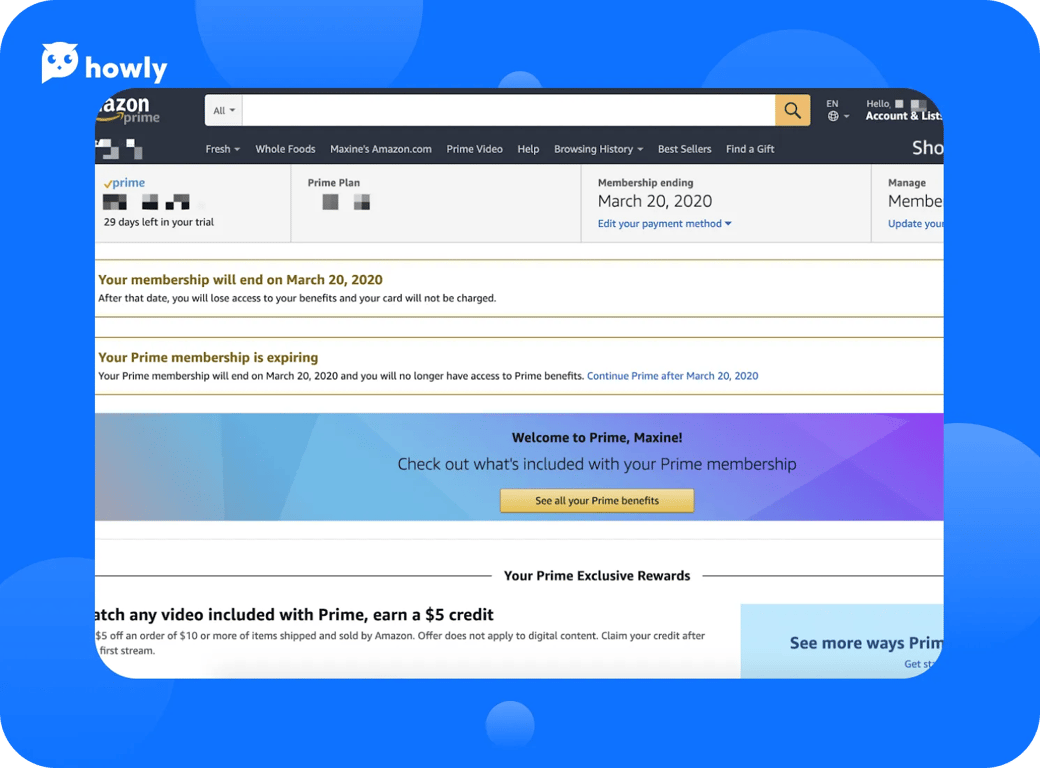 If your customer period has yet to end, the services will be available but will not automatically renew. Therefore, pay attention to how long your subscription will be active.
Why am I getting charged if I'm not a Prime member?
If you have already canceled your Prime Video Membership or never have it, you may be charged because you bought or rented a video. Once you access a video on one of your Amazon-connected devices, the platform can withdraw funds from your card for it. So you may be getting charged for prime video even when you don't pay a monthly membership.
To avoid such situations, be more careful. In any case, check with the support service for any questionable payment to know for sure.
Conclusion: what to do with an unexpected Prime Video card charge
Remember simple algorithms:
Check your subscriptions. Cancel them, if you have an active Amazon membership.
Check your subscriptions. If you don't have active Amazon membership, contact Amazon and bank representatives as soon as possible.
Don't share your personal and bank information with third parties. They can hack your bank account and use it to their advantage.