Today, most devices use Windows 10. It is not surprising as its work is stable and efficient. All the updates that come out are quickly uploaded to Windows 10. This system is also very intuitive and easy to use.
Before we start
Save your time and let professionals resolve your issue in minutes!
Want to start solving your problem immediately? Experienced Howly troubleshooters can fix your issue ASAP. They're already waiting for you in the chat!
The benefits you'll get while troubleshooting your issue with Howly experts:
Qualified help with laptops HDD

Quick advice right in your device 24/7/365

Expert reply within 60 seconds

Clear step-by-step guidance

Limitless number of follow-up questions

Understanding and empathetic help till your laptop HDD issue is fully resolved

All answers you need in one place
Despite its overall stability, Windows 10 occasionally experiences crashes and errors. And you need to understand how to fix Windows 10.  It is especially frustrating when this happens when you urgently need to send a report to a client, do some work, or contact someone. But do not consider buying a new computer. You can try to fix Windows 10 from the command prompt yourself.  This article will help you to understand how to fix Windows 10 using a command prompt and make your operating system work correctly.
How to fix Windows 10 using a command prompt: necessary steps
If you want to fix the computer or laptop, you can use the command prompt to fix Windows 10. To do it, you do not need special knowledge or tools. Instead, you may use built-in features.
Step 1: Check if you have access to Windows
Try turning on the laptop or computer and see if the system boots up. If yes, you need to find the advanced boot mode and Start Recovery. To do this, find the Settings button in the Start menu or click on My Computer shortcut. Find the Updates and Security tab, and then Select Recovery, and click on Advanced Startup. The system will prompt you to restart your computer. Agree with this action. Then your computer will start recovering the Windows OS.
If you still don't have access, turn off the computer or laptop. When the computer turns off, turn it on again. When the system loads, click on the F11 button. If it is impossible to launch the recovery window the first time, repeat this action four more times.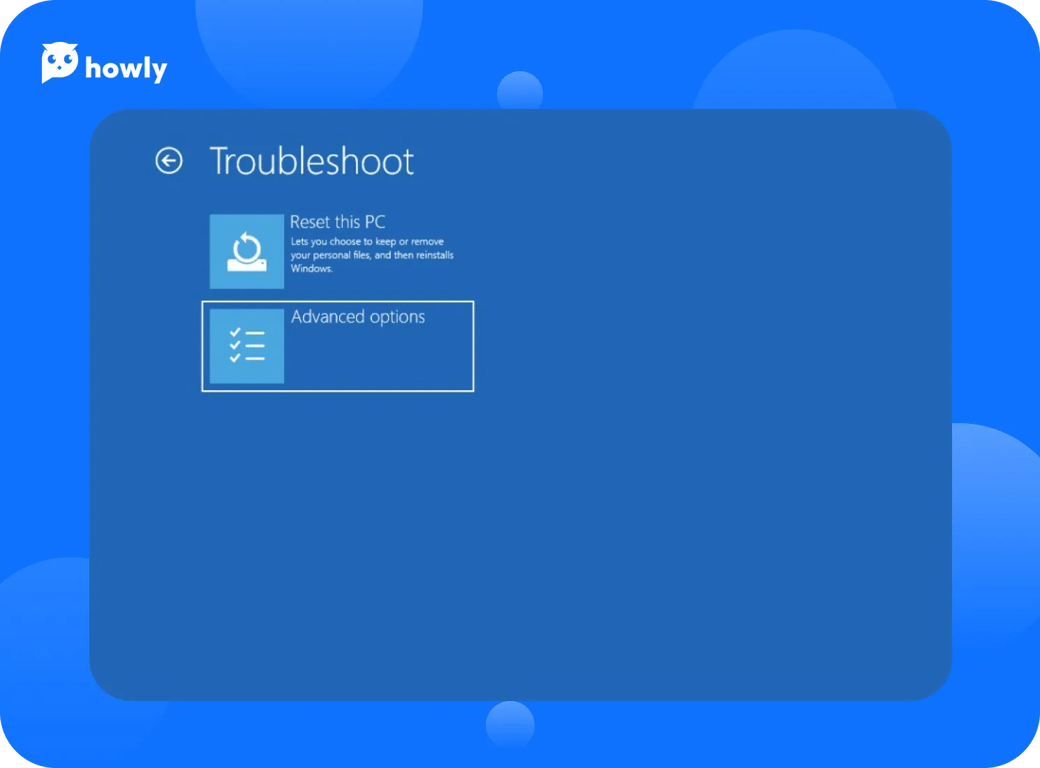 When the recovery screen finally loads, find and press the Troubleshoot button, then go to the Advanced Options menu, find Command Prompt and click on it.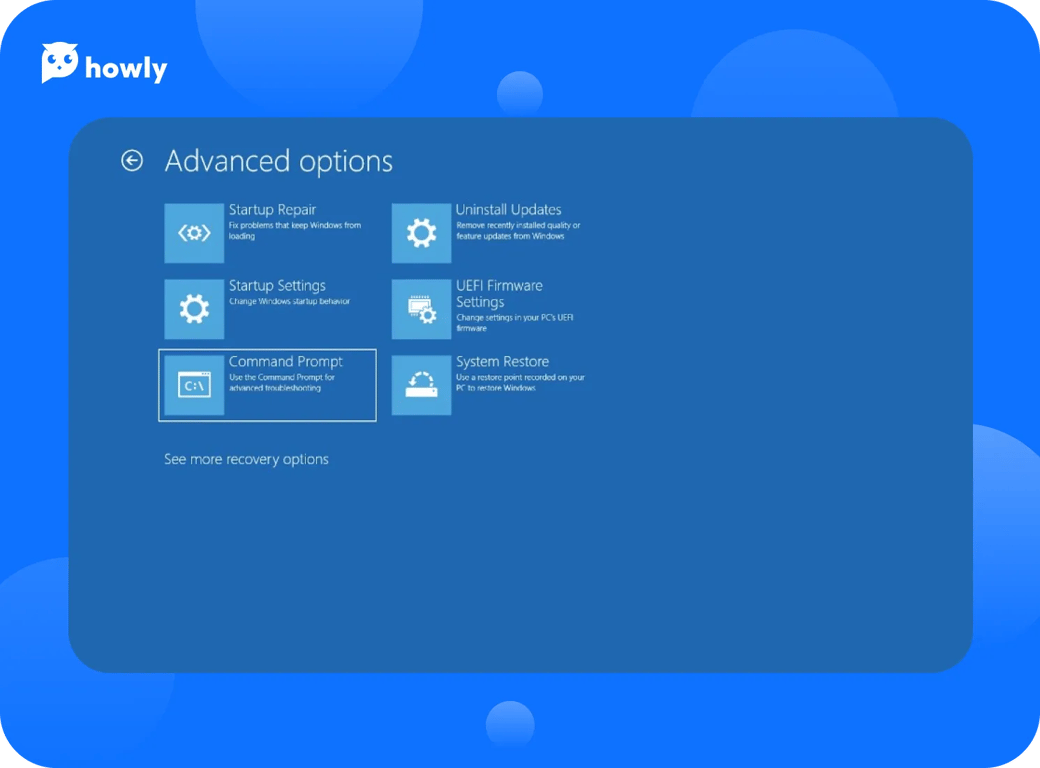 Step 2: Perform a Windows recovery
Using the command line, you can try to restore the proper work of your device.
To open the command line, you need:
Restart your device;
Press F11 during the loading;
Press the Troubleshoot button;
Find Advanced options and select Command Prompt.
If you make everything correctly, you will see a black field where you can enter commands. With their help, you can return the system to full working capacity. Let's try to do Windows 10 startup fix with the command prompt.
To do this, enter the following command in the field that appears: Dism /Online /Cleanup-Image /RestoreHealth.
Ready. Now you need to wait for Windows to fix all the errors. It may take up to a few hours. So don't panic and wait. You will see the notification at the end.
When all operations are completed, just restart your device. Most problems can be solved by following these simple steps.
Step 3: Try a different Windows recovery method: the command prompt for advanced troubleshooting Windows 10.
It may not always work to follow the method described above. Use the command prompt if you have still not found a solution. Here are some simple ideas:
Disk scan. It is the first step to follow if you are having problems with Windows. If you can boot the system, find the search box and put in "cmd" or launch the command line as we described above. Next, type the command "sfc /scannow" and then click the Enter button.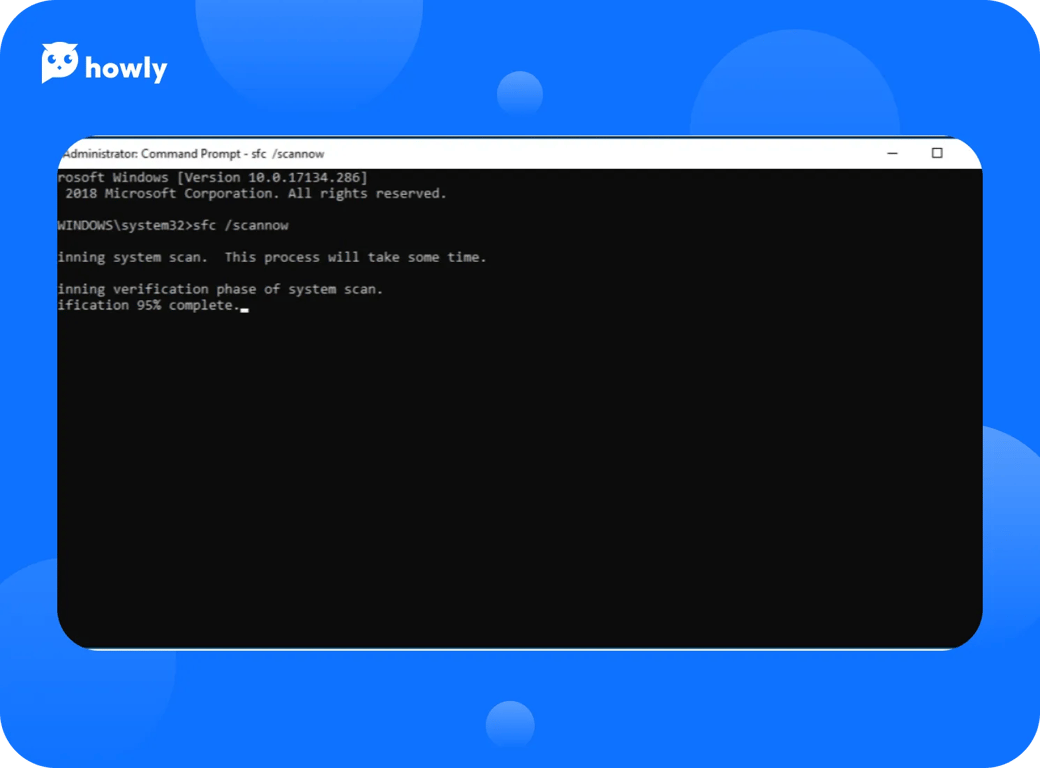 The system will find and fix errors by itself. It's one of the most popular methods for the command prompts Windows 10 to be fixed.
Check if you have hard drive issues. Sometimes the computer does not work correctly due to errors in the hard drive. Therefore, if there are any problems with starting the computer, you must also check this item. To do this, open a command prompt described in step 1 and enter the chkdsk c: /f command. The check should start automatically. But if this does not happen and the computer prompts you to schedule a scan, click on the Y button. Such a scan will also take some time. When it is finished, try to turn it off and then turn on your device.
Try Windows 10 command prompt boot fix. Bootrec is another handy application that will help you get your computer back up and running if nothing else helps. Click on Enter button after each to move to the next line.
boot record / fixmbr
boot entry /fixboot
boot entry /rebuildbcd
bcdboot c:windows /sc:
If Windows is not on drive C, substitute the drive that suits your case. When all commands are completed, reboot your device and check if it works correctly. These actions will help you to launch Windows 10 from the command prompt.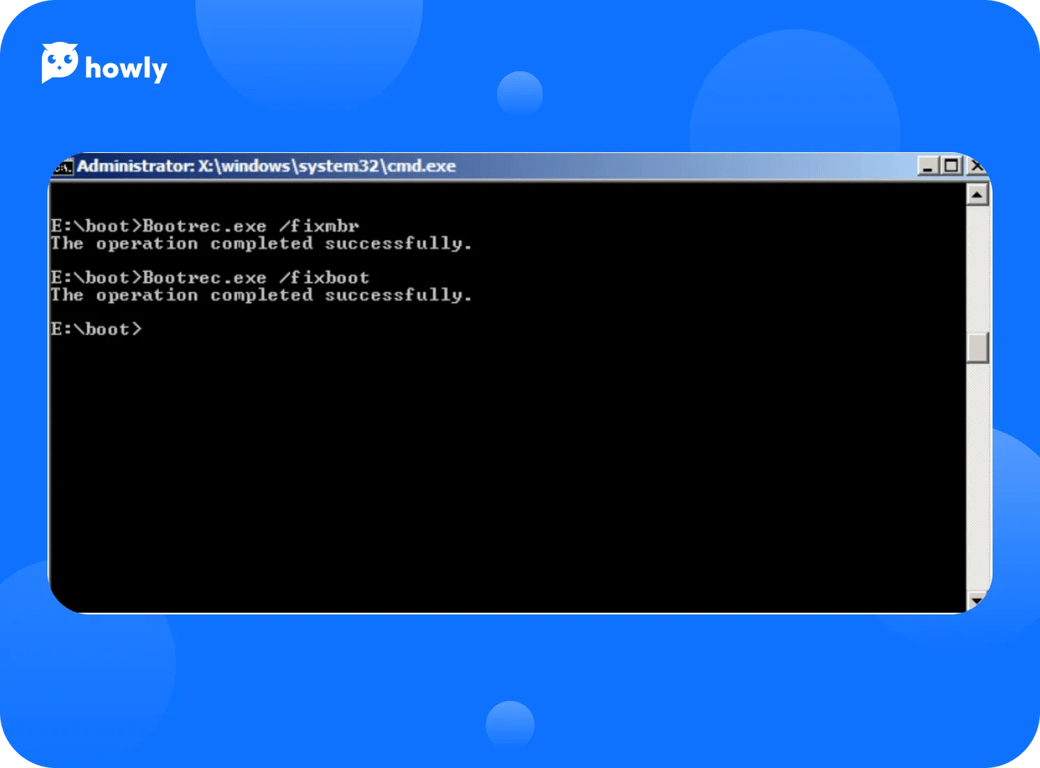 Renew the settings on the computer. Sometimes this method is the most effective. You should reset your device settings to eliminate all programs and drivers that might cause errors. Open the Start menu, then find the Settings button.   Find the Update & Security button, then choose the Recovery menu and press Reset this PC. Click Start and follow the instructions your computer offers. This step also will be helpful if you need to fix Windows 10 from the command prompt.
Renew your OS. It is the last option, which can help you if nothing else works. But to complete this step, you will need 4 GB of free memory. So, go to the Microsoft website, and find and install Windows 10 system. Open the file that your computer downloaded and start installing it.
When the operating system asks what to do next, find and open Create installation media for another PC. Fill in your details and go to the next step. You will see that system asks you to select the ISO file. Specify where to install it and wait for the download. Find the downloaded file and open it. Click Settings and Next, follow your computer's instructions and wait for Windows to install. Sometimes this installation is not very convenient, and it's easier to find a disk with Windows 10. But if you don't have one, the described method will help you reinstall the system without additional purchases.
Check now how your computer boots and works. If nothing works and the command prompt doesn't help with Windows 10 fix, ask for a specialist's help with our service.
F.A.Q.
How to use the command prompt to fix Windows 10?
Find a command prompt on your device, open it and type Dism /Online /Cleanup-Image /RestoreHealth, then Enter and wait for the errors to be fixed. If this does not help restore the device to working capacity, use other methods.
What to run first, sfc or Dism?
Both commands are great for restoring the system on your device. The sfc command will help you find and fix errors if there are any, and the Dism command will help you to restore the system. So if you decide to use both, run the sfc command first.
How to fix windows 10 startup using the command prompt and CHKDSK?
The CHKDSK command helps find and fix severe problems on the disk and corrupted information. So you can use it when you have problems with Windows 10. For such action, open the command prompt and write the command: chkdsk c: /f.
Conclusion
The command prompt is now your tool to fix Windows 10. The developers ensured that users could independently return the system to working capacity and regain control over the device. The easiest way to do this is with the command line. Now you have all the working tools for system recovery. In most cases, you can get your computer restored by yourself. Safe to say that some methods can lead to the loss of some information on your device. For example, reinstalling Windows. To avoid this, don't save important files on drive C, and duplicate the most important files on removable media.
Unfortunately, not everything can be fixed using the command line. Sometimes the computer does not want to turn on due to damaged circuits or failure of internal parts. In these cases, fix or replacement of the device is necessary, especially if your computer received some sort of blow before it stopped working.