The Amazon Firestick is an appealing device, gaining more and more popularity. People don't like cables, that's true. Besides, Firestick design is simple and functional. The setup is straightforward. What's more?
Before we start
Save your time and let skilled professionals in connecting Firestick resolve your problem in minutes!
Don't wait until working hours of your technician start, rely on the Howly team accessible 24/7. We're here every time you need to answer your questions if Fire TV lost remote no Wi-Fi. We work until the issue is solved, not less. Try now.
The advantages you'll get fixing Firestick difficulty with Howly experts:
Expert help with Firestick remote

Quick advice right in your device 24/7/365

Expert reply within 60 seconds

Clear step-by-step guidance

Limitless number of follow-up questions

Kind and understanding help till your Firestick no remote no Wi-Fi problem is fully resolved

All answers you need in one place.
Nevertheless, there are some problems you might face when using a Firestick beyond your home. The problem is that it instantly links to its previous Wi-Fi. If you only changed the password, the situation will go worse; the device won't find the internet and hence won't work. When you leave your remote at home or lose it, the setup is even harder.
In this post, we prepared the best experience of Howly specialists. We'll show you how to connect a Firestick to Wi-Fi without remote. Howly is a promising startup that offers help from the paramount specialists in all spheres of technology. Contact our support chat if you have questions or need assistance with your Fire TV. We're ready to help 24/7.
Let's begin.
What to do if your Firestick doesn't have Wi-Fi?
Even if your Firestick not connecting to Wi-Fi, you can still take advantage of your Firestick. However, the full functionality won't be there. You can still watch on other apps, etc. Additionally, some games do not run with an internet. You can play previously downloaded games.
Nevertheless, we want more. Here's a list of approaches to connect Firestick to new Wi-Fi without remote. Choose any of them you like according to your situation.
Connect Miracast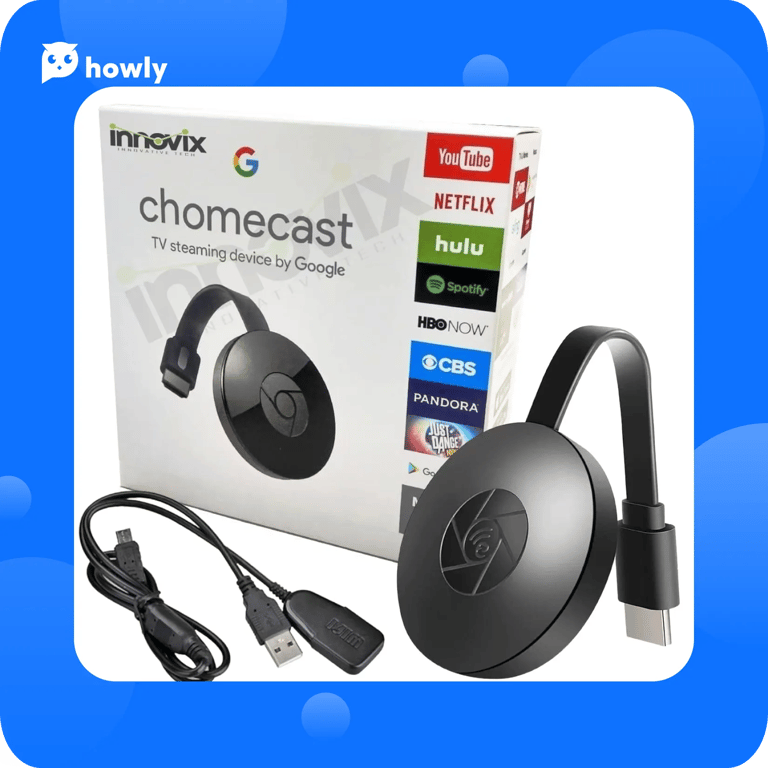 Furthermore, you don't need to connect a Firestick to Wi-Fi without remote, as long as your device supports Miracast. The idea is to double all the information displayed on your smartphone's screen onto the TV. You can send the material you're watching on your phone to the TV with the stick attached.
However, Miracast is compatible with a restricted line of mobile devices. Besides, it takes a lot of traffic, so beware of fees for exceeding your limit.
Use a Firestick with the Kodi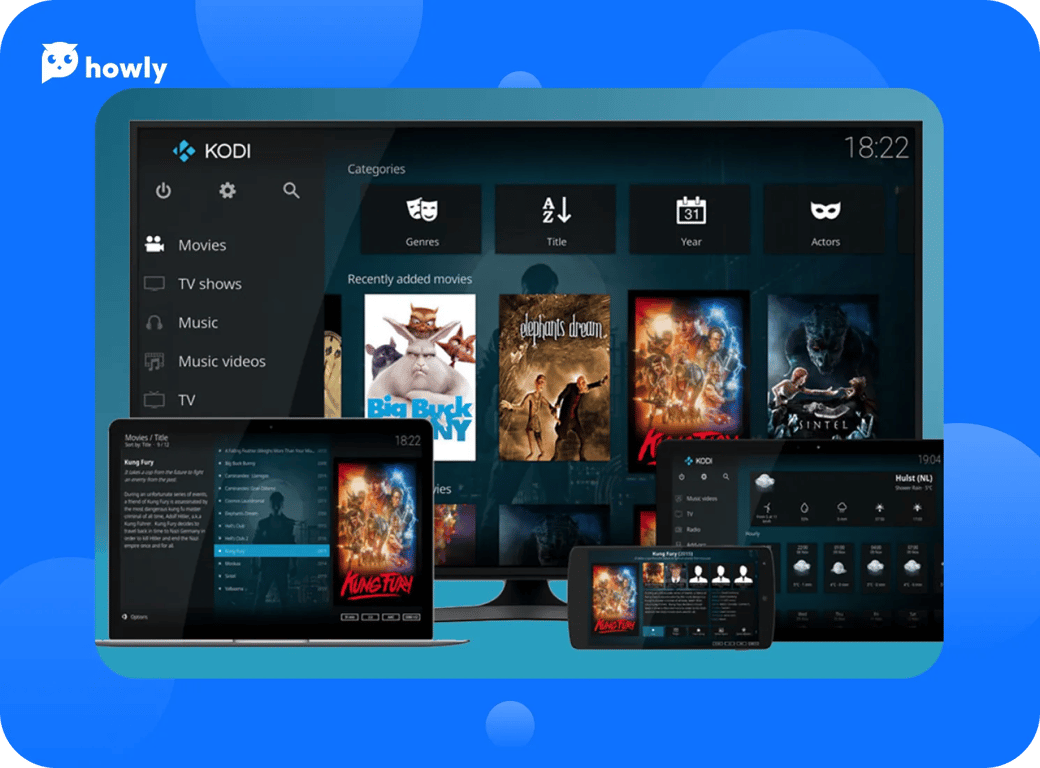 Our stick is compatible with Kodi as much as possible. Open the app on your Firestick and fill it with the materials you need. There, you can watch Kodi's content. Except, it should be pre-downloaded. Only Kodi's web library requires Wi-Fi. But after all, even without it, this method is great.
Sign up for FreeTime Unlimited
It is a great choice for families because we don't want kids to have uncontrollable internet access. It works without network, as it uses previously downloaded data like books, movies, etc. Use the internet only to download your favorite content and enjoy it everywhere you want with a Firestick.
How to connect Firestick to new Wi-Fi without remote?
Here is a list of methods to save your day. Choose the one you like the best in your circumstances or contact the Howly support team.
Use a HDMI-CEC technology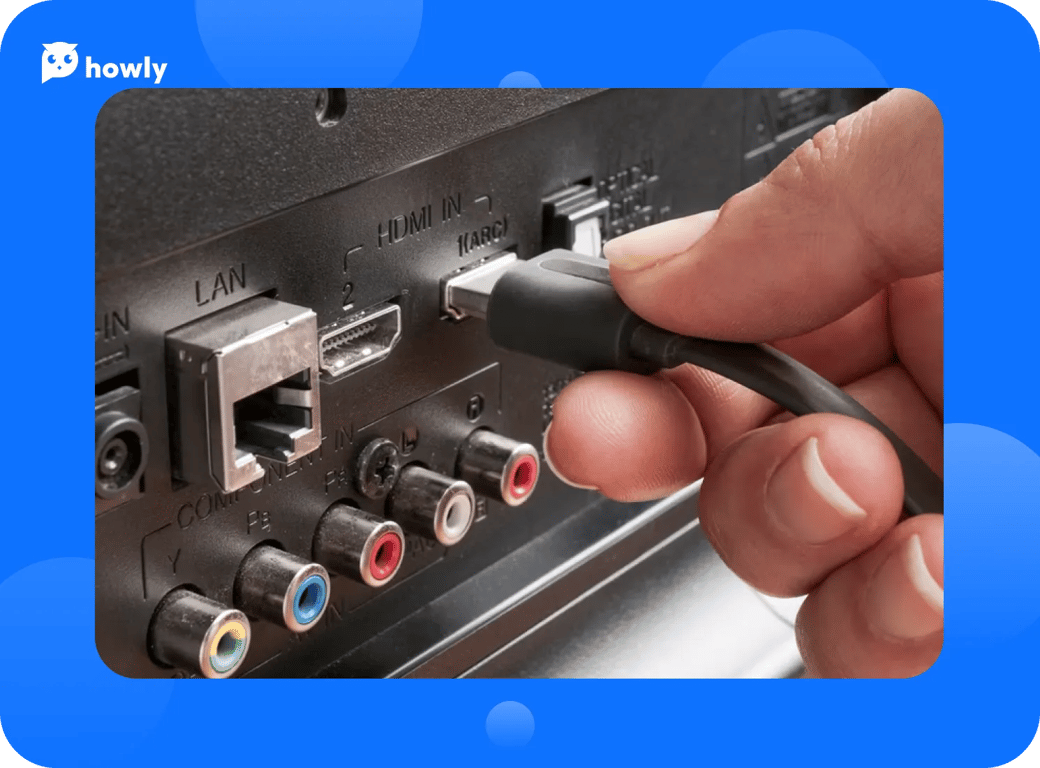 Many modern devices use these CEC remotes, so don't worry that this port is absent in your TV set.
Furthermore, since the Firestick uses HDMI to link to a TV, this remote will be good to pair a new Firestick remote without the old one and no Wi-Fi. Do as described below:
Move to the Firestick's Home screen.
Pick Settings.
Open Screen and sounds.
Go to HDMI CEC Device Control.
State Yes.
After completion, any remote will go fine. Now, you can use it to control your TV and connect it to whatever network you want.
However, other methods exist to connect Firestick to Wi-Fi without remote no CEC.
Make a hotspot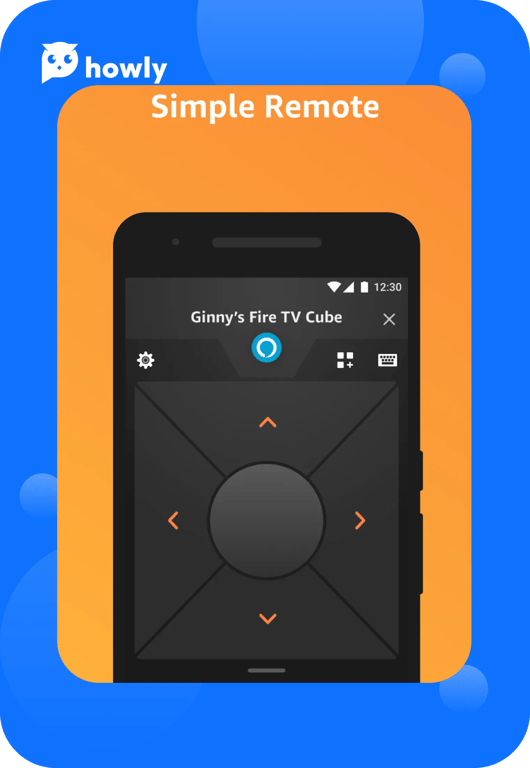 This approach to connect Fire TV to Wi-Fi without remote goes well if your TV doesn't support CEC or if you have it turned it off. Despite this idea is good, your phone can't command the Firestick. To work together they need the same Wi-Fi.
Here is a way to make it work, though:
Use your phone or another gadget to make a hotspot with the same SSID on your home network.
Go to the Fire TV app.
Bind it to the Wi-Fi hotspot. Now, your second device functions as the remote control. And they both are linked within one network. It means they can see each other.
Insert your stick. Simultaneously, gadget No. 2 will see and control it.
Set new network on your stick via gadget No. 2.
Disable the first network you made.
That's it. You connected Firestick to Wi-Fi without remote with both devices. The only problem might be if you don't remember the SSID of your home network. In this case, try another approach.
Apply Echo or Echo Dot
Use an Echo device to connect Fire TV to Wi-Fi without remote. The procedure is similar to the above one, but you replace a free gadget with a speaker. Here's how to do it.
Install a new network as described above.
After you've done it, use voice commands to add a smart speaker to the new network.
Once you've connected, request verbally to explore and play media.
Voilà. So simple.
Get a universal control device
Alternative working strategy is take a universal remote for the Fire TV stick to connect Firestick to Wi-Fi without remote. A new original remote will also go well. Moreover, new remotes have extra features like power button, which could be useful.
F.A.Q.
How to reset my stick without a remote?
Try a pin lock on the Firestick for a reset.
Why cannot my Firestick connect over and over again?
If your Fire TV lost remote no Wi-Fi, there might be Wi-Fi failures. Look at the connection if it's functioning and if there is a fast speed. Restart the router or your device if necessary.
How do I get my old Firestick to work with my new remote?
Pair it like this:
Open Settings.
Find the Controllers & Bluetooth Devices bar.
Pick Add Remote.
The gadget will do the setup automatically.
Concluding
Your Fire TV stick is not dead without internet. But, the functionality is limited.
We wrote this article to show you what your Firestick is capable without any external links or connect Firestick to Wi-Fi without remote no CEC to enjoy the full specter of content. There are many choices, starting from using the second gadget to make a hotspot and ending with mirroring the smartphone screen.
We hoped we were useful. If you liked the material, please comment below. If you have more questions, contact our support chat to get things done immediately.