Nobody can imagine contemporary life without modern devices. Phones are the power tools where we store our memories and personal information. A phone gives us the possibility to keep up to date and get in touch with family members and friends.
Before we start
Save your time and let professionals resolve your issue in minutes!
Want to start solving your problem immediately? Experienced Howly troubleshooters can fix your issue ASAP. They're already waiting for you in the chat!
The benefits you'll get while troubleshooting your issue with Howly experts:
Qualified help with laptops HDD

Quick advice right in your device 24/7/365

Expert reply within 60 seconds

Clear step-by-step guidance

Limitless number of follow-up questions

Understanding and empathetic help till your laptop HDD issue is fully resolved

All answers you need in one place
However, nothing is ever smooth. The most irritating thing is when the touch screen is not working. At this point, your phone turns into a useless piece of metal that limits all necessary tasks to zero. At times, when your Android touchscreen is not working it is not just the cause of hardware failure.
My Android touchscreen is not working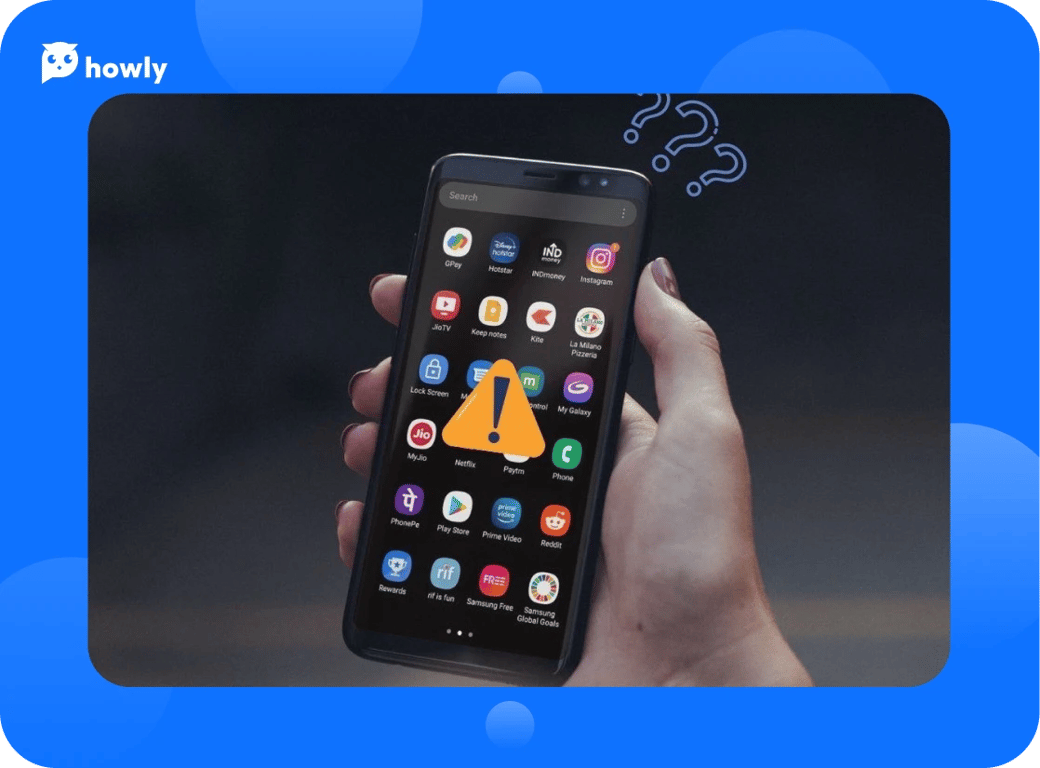 Is your phone screen not responding? There might be several things why the phone screen is not working. Either the device has technical problems, or the touch screen may have been broken.
For example, the reason why the device screen's connectivity is damaged could have happened when you drop the phone against an object. In this scenario, only a part of the touch screen is broken or unresponsive.
Other reasons to keep in mind when you experience phone screen problems:
The touchscreen might not function properly if a screen protector or accessory from a third party is applied.
The Android might not function properly if the screen is covered in dust.
If the screen is wet, the touch functionality may be compromised. If the product is used in water, some touch features—even those in waterproof models—may not function.
Android touchscreen issues of various types
You could experience a variety of Android screen problems:
non-responsive screen to touches;
the screen reacts wrongly to touch;
the touch screen lags behind and responds quite slowly;
the touch screen hangs or freezes;
the touch screen is partially functional;
the display is blank or flickery.
What you should check when the touchscreen is not working on Android
You should carry out the following actions before moving on to how to fix a frozen phone touchscreen:
• Examine your device's display. Check for cracks or chips.
• The screen needs to be replaced if it is damaged.
• Take off the screen protector and device cover if they are not damaged.
• Peel off any stickers that may be on the device's display.
• Clean your screen before continuing.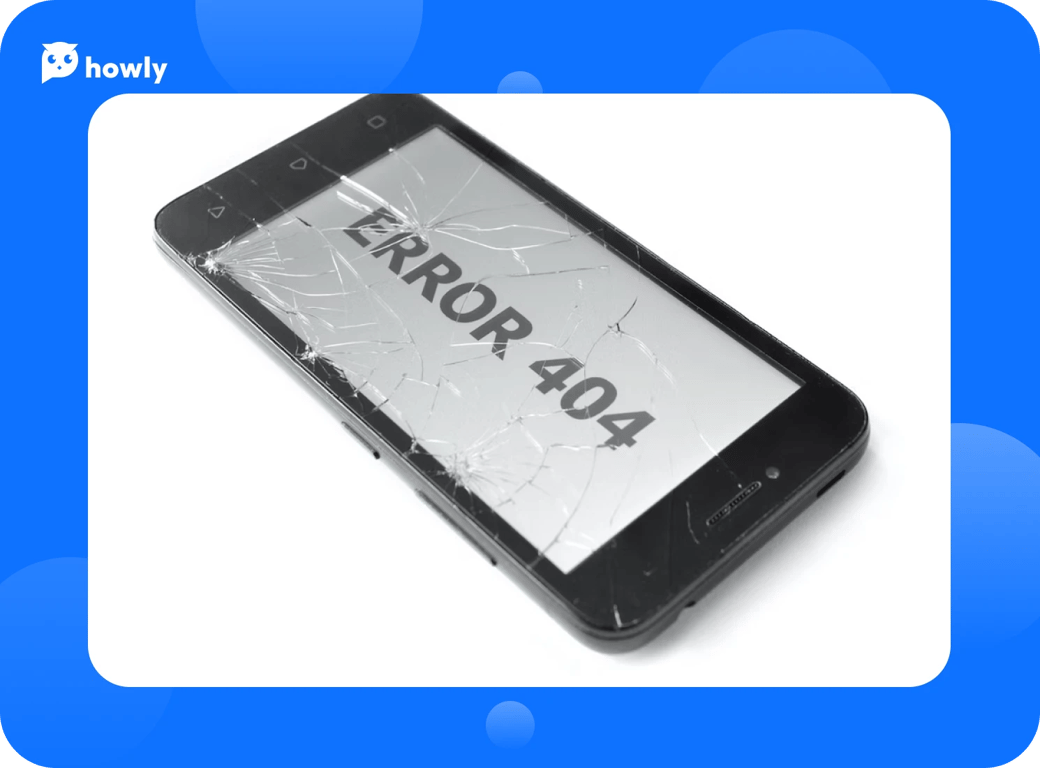 Basic tips for when the Android screen is down
These troubleshooting fixes can be used by any user regardless of experience level. Try them when the phone is not responding to touch:
Restart your device
It is a very easy fix but effective. Press a power button on your phone for a rough estimate of 30 seconds when managing how to fix an unresponsive phone screen.
Proper screen cleaning
Build-up dirt, dust, and grime can be the reason why your Android phone screen is down. Did the previous tip show no results? Consider doing these steps:
Clean your hands.
Use a lint-free cloth. Make sure it is wet or just barely damp. Never use a soaking one on your device.
Take off a screen protector.
Clean the screen.
Contact a manufacturer of a device
If any of the previous troubleshooting ideas did not work on your Android we recommend turning to the manufacturer for help.
Advanced tips your touchscreen isn't working
If it was proven that your phone does not have any physical damage, then the problem relies on technical issues.
For any non-physical damage, we will describe different fixes.
Switch a safe mode
Why isn't your touchscreen working intermittently? How can I fix it? Try putting your phone into safe mode. Especially, if you think that the issue might be coming from software or apps.
The steps to activate safe mode are listed below:
Step 1: Press and hold the Power button for a while to restart the device.
Step 2: Press and hold the Power button. Release it once the maker's logo appears.
Step 3: Press and hold the Volume Down button as soon as you release the Power button.
Step 4: In the bottom-left corner spot The Safe Mode.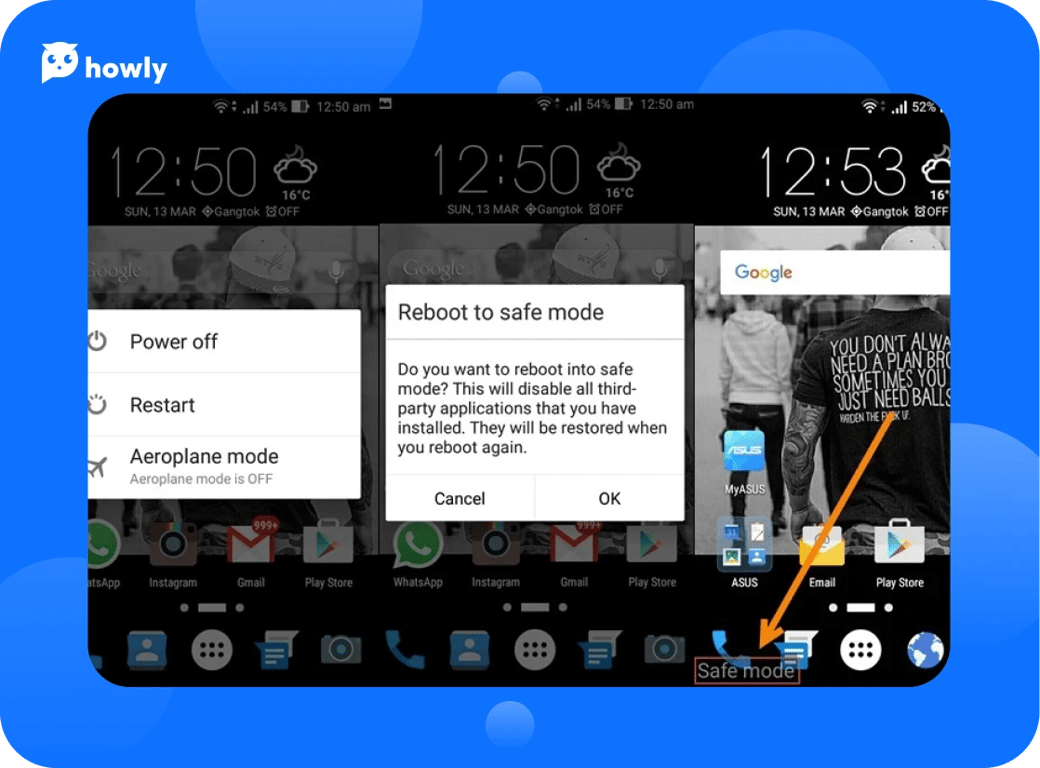 Check your display
Another useful tip on how to fix an Android screen is to examine the display. There are several apps available on the Play Store that could help to diagnose the problems with your display. These apps are designed to identify what is wrong with the touchscreen on your phone.
In the event of positive touch-based tests, examine all recently installed applications.
Deactivate Developer Options
There are some restrictions on every smartphone. There are Developer Options for computer nerds and tech-savvy users.
Users can change settings and get rid of some restrictions by using the developer mode:
Step 1: On your Android devices, launch the Settings app.
Step 2: Select the System option, usually found at the bottom.
Step 3: Select Developer Options. If the option is enabled, you will be able to understand it.
Step 4: Toggle off the Developer settings to complete this step.
Step 5: Restart your device to determine if the problem with the Android touchscreen has been resolved.
Take out the SIM and memory cards
The external elements can occasionally cause the phone to freeze and the touch screen to stop functioning.
As a result, you should take the memory card and SIM cards from your cellphone. You should then restart your phone and verify if the issue is fixed.
Verify RAM Usage
There is a high chance that the sluggish Android interface will prevent your Android device's touchscreen from responding adequately.
You must be aware that Android is not the most resource-friendly operating system, and if you have a device with a limited amount of RAM, it may not be able to keep up with the many programs you may be running. Hence the unresponsive touchscreen.
In this case, clearing as much RAM as you can is the best recommendation.
Accomplish this by closing inactive apps, getting rid of bloatware, and using other methods to free up RAM on Android.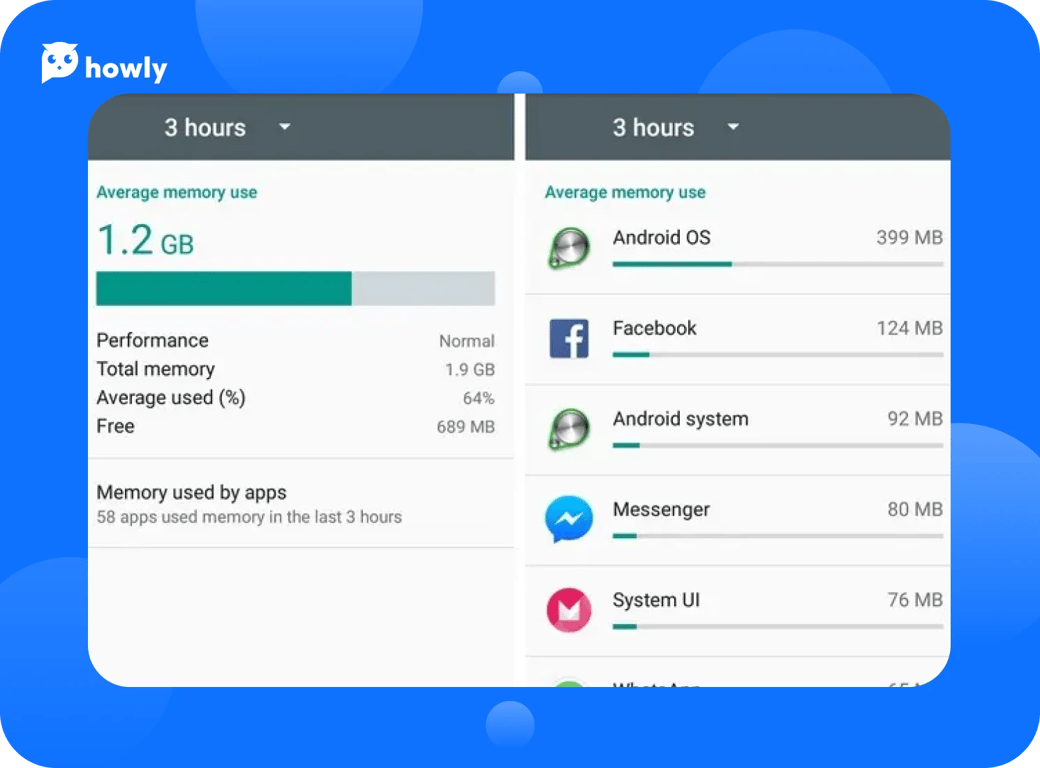 Implement Google Voice access
Yet another crafty way how to overcome the hurdle if the touchscreen isn't functioning or if the display is broken – is to use Google Voice access. You can freely operate your Android smartphone with it hands-free.
The program was designed for persons with low vision. Google Voice Access is also useful in a variety of different contexts, like when you are trying to figure out why your Android touchscreen is down.
Examine your charger
Your device may not receive power if your charger is damaged, which could result in a broken touch screen. Use a separate, undamaged charger in this situation to avoid this problem. Using the touchscreen while the smartphone is charging is also a good idea.
F.A.Q.
How can I fix my touch screen?
Restart the phone, check for software updates, make sure the screen is clean, remove the case/screen protector, check for loose connections, and factory reset as a last resort.
How to fix an unresponsive touchscreen in Samsung?
The precise instructions for a cracked or unresponsive touchscreen would be:
Rid the phone of plastic
Dry the phone, in case it is wet
Remove any external apps
Adjust the touchscreen
Restart your phone
How do I fix an unresponsive touch screen in Android because of the crack?
A few opt for super glue, tape, or event stickers. We recommend you replace the damaged screen protector. You can you a decorative and opaque one so that the crack does not seem too obvious.
Bring your phone to the nearest repair shop. They will find a method how to fix your Android screen.
Final thoughts
In this article, we shared tips and steps on how to fix touchscreens. If your Android screen is down there are many various approaches that can determine what kind of problem you've got.
The most frequent methods would be fairly simple, yet effective. For example, wiping the screen with a soft cloth, keeping the surface clean, or just rebooting your gadget. However, not all cases are typically straightforward ones.
If the basic tips are not for you, we brought to your attention more advanced helpful fixes. Try giving them a go. But note that if you are facing a harder issue, contact the manufacturer or professionals who know how to fix touchscreen problems in an Android phone.