This "pair" is more than just regular functions on your PC. It makes life easier for anyone working with the PC: it allows you to transfer data from almost every app. Using your PC turns into a real struggle when you cannot copy and paste on Windows 10. It slows every other process, so you want to fix it instantly and forever.  Check Howly's guide and troubleshoot this issue in a few minutes.
Before we start
Save your time and let professionals resolve your issue in minutes!
Want to start solving your problem immediately? Experienced Howly troubleshooters can fix your issue ASAP. They're already waiting for you in the chat!
The benefits you'll get while troubleshooting your issue with Howly experts:
Qualified help with laptops HDD

Quick advice right in your device 24/7/365

Expert reply within 60 seconds

Clear step-by-step guidance

Limitless number of follow-up questions

Understanding and empathetic help till your laptop HDD issue is fully resolved

All answers you need in one place
Why I can't copy and paste: list of possible reasons
This issue is software-related. It could be anything from minor system bugs and interference with software to downloading corrupted files. You can quickly fix copy and paste on Windows 10, even if you are a beginner. All you need to do is stick to the instructions below to fix any issues related to this feature.
How to fix copy and paste that is not working: a guide for Windows 10
There are a lot of ways to solve this problem. You don't even need to try them all. Stick to our article and work your way down until you find which troubleshooting technique works in your case.
Close apps that are running now
It may be a specific issue related to the program you are using right now. Close and reopen the app. It should fix the copy-paste issue. Look for possible application updates as the problem may be related to the old version of the application.
Clear the clipboard cache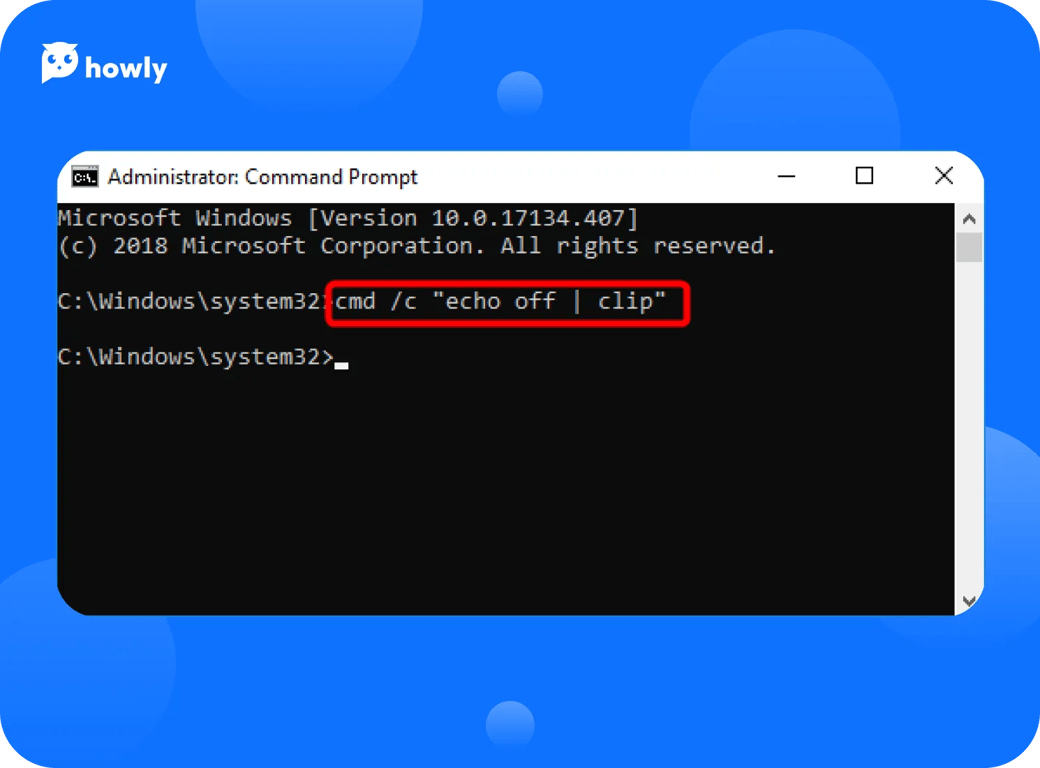 This action removes all information that may be stored in the clipboard cache. It will reboot the clipboard so that you can paste new info there. Follow this instruction to fix copy and paste on Windows 10 without restarting:
Open Command Prompt. You can do this in two ways: right-click the Windows logo and find it in the menu OR type the app's name in the search bar near the icon.
Type echo off | clip in the Prompt and press Enter.
Restart your PC
It erases temporary files. Some of them may result in some system interference causing glitches. It should fix copy and paste on Windows 10. Shut down the PC, wait a few minutes, and turn it on.
Shut down RAM optimization
When you copy something, it is temporarily saved in the device's RAM (also called working memory). Some apps run a constant RAM optimization that may constantly clear clipboard data. So, you have an empty clipboard with nothing left in it. That's why Windows 10 paste is not working.
It could trick you into the illusion that you have problems with your PC, while in reality, everything is OK. If you use some type of RAM booster, close this app as soon as possible. It should fix the copy-paste issue. If this action solves your problem, modify the settings of the optimization app to exclude the clipboard from the optimization process.
Update Windows
Check for system updates. If Windows runs outdated software, you may witness glitches. One of them is that Windows 10 can't copy and paste anything. Updating the system could troubleshoot it. Try next:
Open Settings → Update and Security.
Look for the "Check" option.
If there are any available updates, the system starts to download them. The period may vary depending on the internet speed. It would be optimal to come back in 30-40 minutes. It should troubleshoot the "Windows 10 paste not working" issue.
Check your  Windows for corrupted files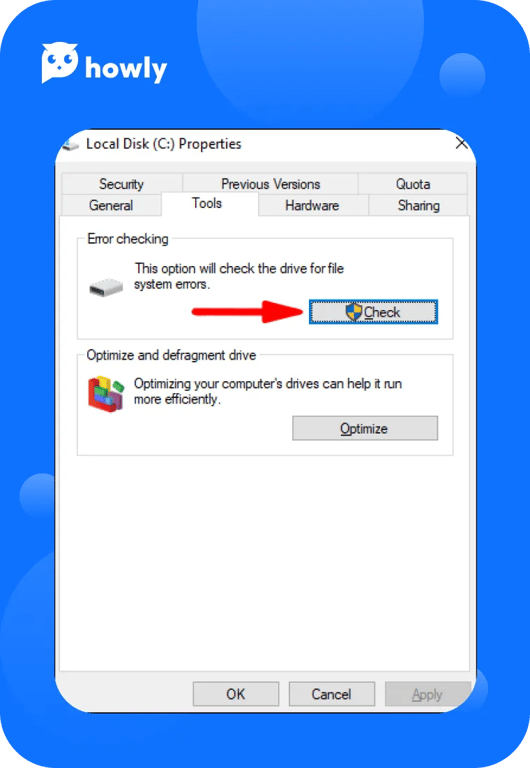 Corrupted files lead to various system glitches. Built-in System Checker is an alternative way to delete them. Follow this short guide to fix copy-paste that is not working:
Go to Explorer and find "This PC.".
Right-click on the disc with the system and select "Properties". Windows is installed on Disc C by default, but it may vary. You will see a Windows logo near that hard drive.
Find a Tools tab, open Error Checking, and choose Check.
Wait until the tool checks the system.
Reset rdpclip.exe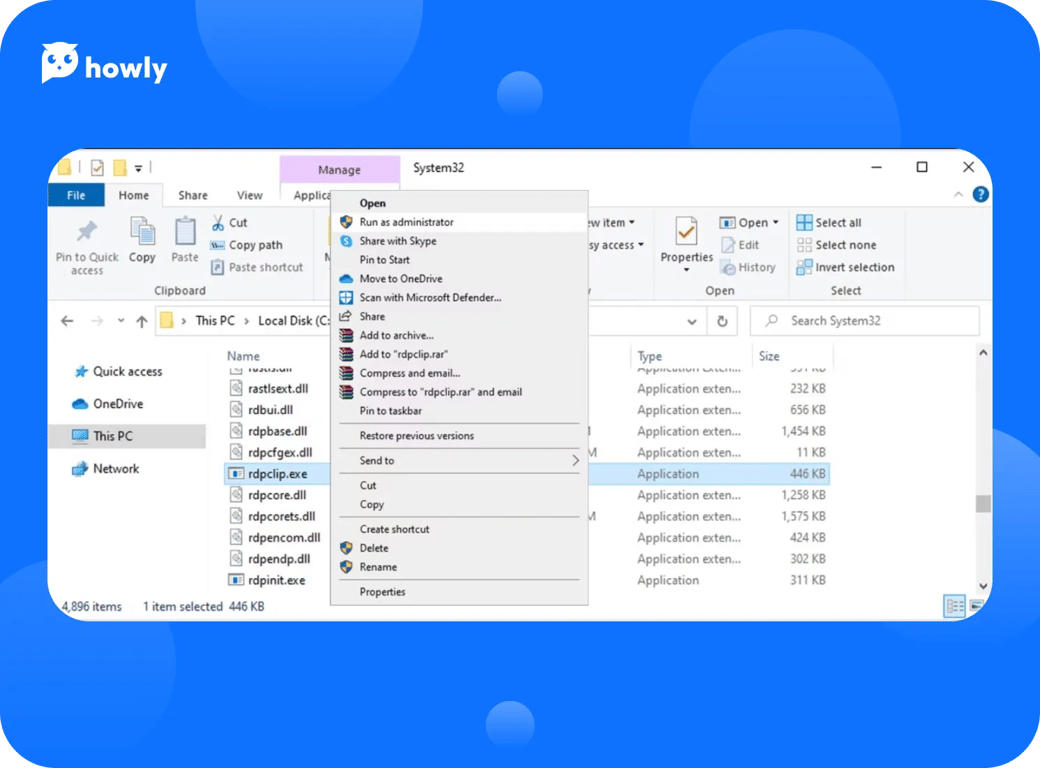 Rebooting the RdpClip is an action that can stop and launch copy-paste action in the Windows system. The easiest way to fix the not working paste on Windows 10 is to reboot this app. You can do this in the following way:
Go to the Task Manager.
Find the "Details" tab.
Look for the "rdpclip.exe" and right-click on it.
Find the "End task." and select it.
Choose the Windows folder in the system disc. Find system32 subfolder.
Find a rdpclip.exe file and open it.
Restore the system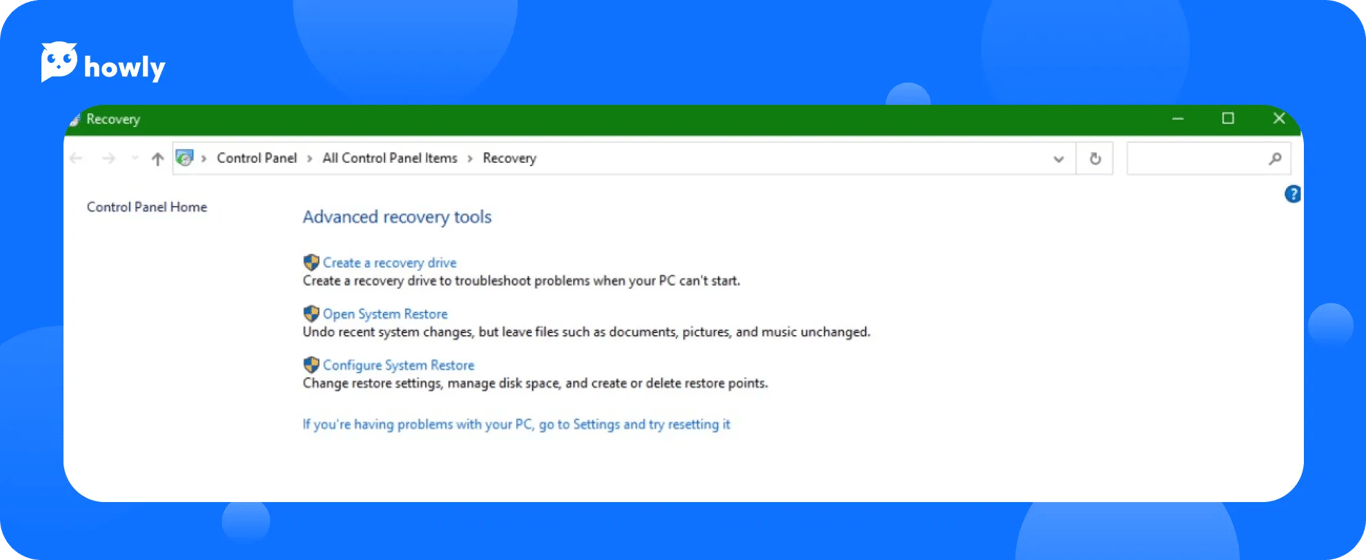 Restore the system if you recently had an update and faced a copy-paste issue. Most likely this update caused a system conflict. Restore Windows to the moment when it didn't have this update. Follow this instruction:
Open Settings. Look for the Windows symbol and click on the gear in the left part of the screen
Write Restore in the search bar.
Choose Recovery. It will open the control panel in the new window.
Select the restore option with the date before the issue-related update.
Click on it and choose Finish.
How to fix problems related to different apps
Restart Explorer app
If the Explorer is glitching, you could face minor system problems. One of them is that you can't copy and paste on Windows 10.  You can quickly fix this by following these steps:
Go to the Task Manager with the Ctrl + Shift + Esc shortcut.
Look for Processes → Explorer. Right-click on it.
Confirm by clicking on the Restart option.
Turn off an antivirus
A good antivirus is crucial for PC security. But sometimes, it does more than intended, leading to software bugs.
To resolve this, disable your antivirus for 10-15 minutes. If it helps to fix copy and paste on Windows 10 without restarting, delete and reinstall your antivirus. Your system will work as intended. If reinstalling didn't help, change your antivirus.
Disable external clipboard managers
External tools make work much easier: they can copy, format, edit, etc. However, sometimes they can conflict with the built-in clipboard. That's why Windows 10 copy and paste is not working. Turn off, shut down, or even delete the external apps and look if it resolves the issue.
Turn off Send to Bluetooth add-on
It is associated exclusively with MS Office (Word, PowerPoint, etc.). You can find it in the Office apps under the Add-on section. Check all Office applications and disable this tool from each app one by one.
Remove Skype plugins from the browser
It helps thousands of Skype users. Occasionally it interferes with the system. That's why copy and paste don't work on Windows 10. Remove this tool from your browser, and
Go to the service to fix a hardware failure
Copy and paste functions may not work because of keyboard or motherboard failures. The first can't send the command, while the second can't read it. If you have an external keyboard, try to connect it to the computer.
But if it's a motherboard issue, repairing may cost you $300-500. If you have strong repair skills, you can do this at home. It will save you a $100-150 fee. But if you are not confident in your repair skills, go to the service.
F.A.Q.
What to do if I can't copy and paste inside the text programs?
Save your project and restart the PC. If this didn't help, disable external clipboard managers, and the RAM optimization software, and temporarily turn down the antivirus. If this didn't help too, try more severe actions like updating the system, restoring it, and removing freshly installed apps.
Can I change the built-in clipboard manager to external by default?
Yes, you can. Download a few managers, and try them to find the most suitable for your needs. Sometimes built-in managers refuse to work because of software bugs. But at the same time, external managers could be the cause of a copy-paste issue. Delete them to check if this is true.
Can reinstalling the system to help me with the copy-paste issue?
It's the most severe software action that you can do. We don't recommend you start with it. Try easier actions at first. In most cases, they solve this issue in 10-20 minutes. Consider reinstalling only if you constantly face other issues: freezing, random rebooting, and other major interference.
Conclusion
Forums are filled with questions like "Why can't I copy and paste?", and many users are advised just to reboot their PC. This simple action helps in some situations. It can solve a lot of system issues because it removes most of the temporary files from the system. So if the computer has a glitch related to these files, it will fix the problem within a minute.
But there are still plenty of software issues that you can't fix with rebooting. That's why we created this guide on what to do when copy or pasting is not working on Windows 10.
Reload apps where you are facing this problem. Restart the Explorer and turn down external copy apps and add-ons that may conflict with the system. It should help to finally solve the problem.
If you still have questions, contact Howly. Tell us more about your case, and we will send you a unique troubleshooting guide in less than 15 minutes! We give you software and hardware recommendations too.