If you've decided to leave the Plenty of Fish world of dating, removing your account from this platform won't be a problem. The process is straightforward and takes not more than a few minutes. Whether you met someone special, or want to try other dating platforms, this article will walk you through the steps to delete a PoF account.
Before we start
Before we start
Save your time and let qualified experts in online dating platforms problem-solving resolve your issue in minutes!
Have a problem with an online dating platform? Whether you need assistance with registration, account deletion, or anything else, Howly experts can help! Don't waste your time trying to figure out how you can solve your problem, ask specialists for help instead!
The benefits you'll get resolving your online dating platform problem with Howly experts:
Expert help with online dating platforms

Quick advice right in your device 24/7/365

Expert reply within 60 seconds

Clear step-by-step guidance

Limitless number of follow-up questions

Patient and friendly help till your online dating platform problem is fully resolved

All answers you need in one place
Down below, you'll see instructions for different devices, so you can delete your account and terminate all associated subscriptions and services in the most convenient way for you.
Deleting a PoF account using iOS devices
If you want to find out how to delete a PoF account using its application on iOS devices, here is a tutorial for you:
Open the PoF app and navigate to My Profile → Manage Account.
Find the option Delete Account and select it.
Read the message that will pop up on the screen and choose Delete Account to proceed with the removal.
Removing your Plenty of Fish account on Android devices
Unfortunately, there is no feature to cancel a PoF account in the app for Android, so you should use any web browser on your mobile to do it. Here are the steps to do it:
Tap My Profile and navigate to Manage Account.
Find and choose the Delete Account option.
Provide answers to the question on the screen and proceed by choosing Delete Account.
Confirm your decision by choosing Delete Account again in the popped-up message.
Deleting Plenty of Fish on PC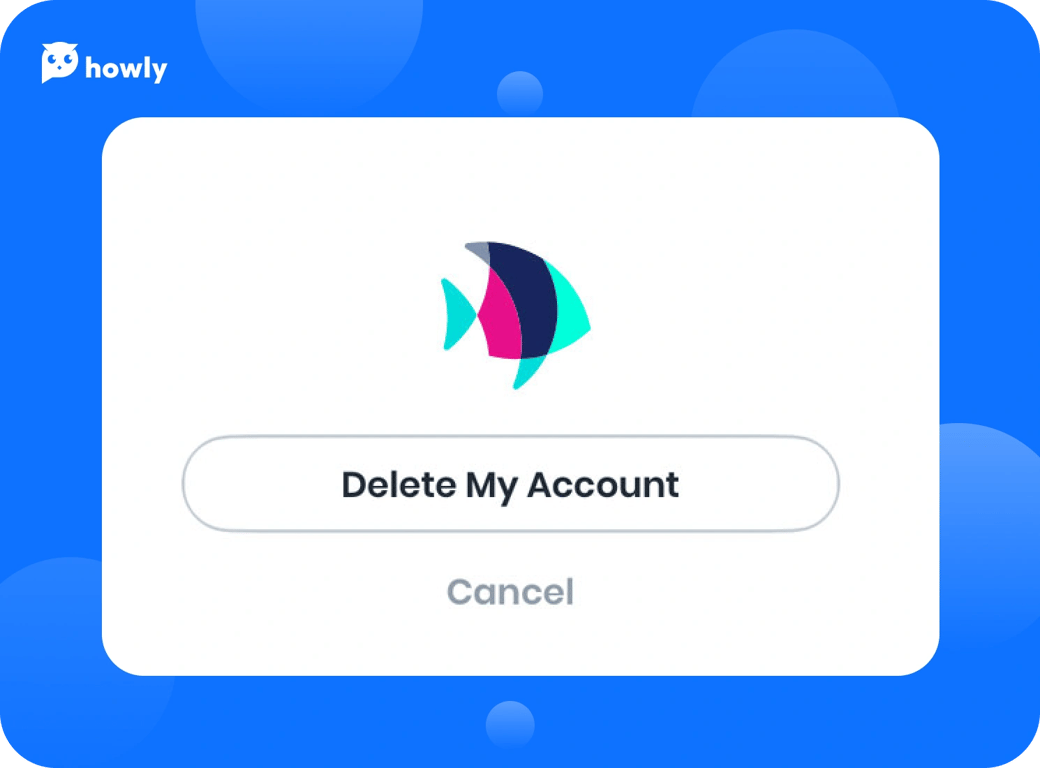 The last way is to use your laptop or computer. All you need to delete a Plenty of Fish account is to sign in to your account on the PoF website through the web browser of your choice and do the following:
Click on My Profile to open the dropdown menu and choose Settings from there.
Go to the end of the page. There will be the Delete Account button. To continue, click on it.
Follow the prompts on the screen to successfully delete your account.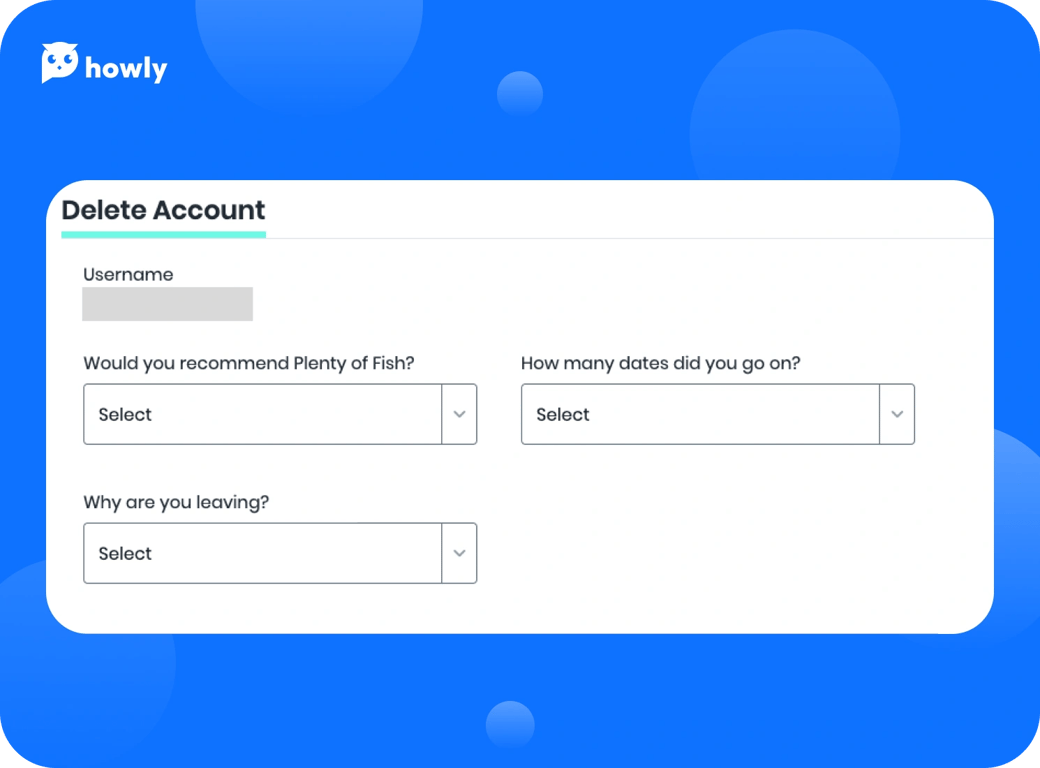 What to know before deleting PoF
If you're considering deleting a PoF account, you should know a few things first. Here are the critical points to remember:
Deleting the app doesn't mean that you remove your account. Use the instructions in this guide to ensure you remove your account.
It's impossible to get a deleted account back. All your data and chat history will be permanently removed.
If you're looking for a temporary solution, you can hide your account using the Take a Break feature.
So, if you plan to come back to the app later, you probably should consider other options rather than deleting your account. But, if you've decided to completely end your online dating journey on the platform, account deletion is just what you need.
FAQ
What are other options available instead of deleting a PoF account?
If you don't want to permanently delete a profile on PoF, you can use the Take a Break feature that only hides your profile from other users but doesn't remove it. You can activate it again when you need it.
Should I terminate my paid subscription before deleting my account on Planty of Fish?
Usually, the account deletion automatically cancels a paid subscription. But, if you want to be sure, cancel the subscription manually in the settings before canceling your account.
Can I remove my PoF account using the Android app?
No, currently it's impossible to do it through the app on Android devices. Access the PoF Delete Account page using a mobile web browser.
Conclusion
Deleting a PoF account is a simple yet essential task when you're ready to move on from the platform. By following the instructions provided in this article, you can ensure a quick deletion while also terminating a paid subscription if you have one.
Have some other questions about Plenty of Fish? You can always reach out to Howly specialists and get all the answers you need. We would love to assist you with resolving any difficulty with the Plenty of Fish platform. So, don't hesitate and contact us now!