Alexa's functionality depends on the internet accessibility. So one of the primary things is to connect Alexa to Wi-Fi in your home when this smart speaker arrives. The same thing corresponds to the situation when you set up a new network.
Before we start
Save your time and let professionals resolve your issue in minutes!
Want to start solving your problem immediately? Experienced Howly troubleshooters can fix your issue ASAP. They're already waiting for you in the chat!
The benefits you'll get while troubleshooting your issue with Howly experts:
Qualified help with laptops HDD

Quick advice right in your device 24/7/365

Expert reply within 60 seconds

Clear step-by-step guidance

Limitless number of follow-up questions

Understanding and empathetic help till your laptop HDD issue is fully resolved

All answers you need in one place
Setting it up sounds like a hard task, but with this article by Howly paramount experts in the IoT domain, it will be like a piece of cake. It will show you the shortest route to Alexa Wi-Fi setup and everything connected.
Stay tuned, contact Howly chat support, and let's get down to work.
Connect Alexa to Wi-Fi via an app
The app is the shortest way. Use only the original app to avoid scams. Watch the full route below:
Hit the Devices option in the app.
Pick your Alexa in the Echo & Alexa toolbar. If you don't remember the name of your Alexa device, ask the smart speaker.
If you can't find your device, move to the previous tab and pick All Devices. If it doesn't help, look for the solution in the troubleshooting section below.
Hit Status to show your current network name. Hit Change and enter the password.
Then go to the gadget. Hit Alexa's action button. It's marked with a dot.
Choose to Continue after your device initiates setup. It's when the light becomes orange and starts spinning, or Alexa announces this.
Select your gadget from the list and choose your network. Authorize it with the password.
Press the Connect button.
Remember to give your Alexa time to connect. It will notify you when it finishes. An alternative way to connect Alexa to the internet is via a browser. Here's how.
Connect Alexa to Wi-Fi with a browser
Here's how to use any browser for connecting Alexa to Wi-Fi:
Sign in to alexa.amazon.com or create a new account if you don't have one.
Pick your device by entering Settings and hitting Set up a new device.
Plug in your smart speaker and wait for an orange light. If not, press the action button marked with a dot on the body of the speaker.
Join the Amazon-XXX network. Hit Continue.
Select the necessary network and enter the password.
The pop-up message Your computer is connected means your Alexa device is connected. Test Alexa with any question about the weather, for instance, to check the connection.
What to do if Alexa fails to connect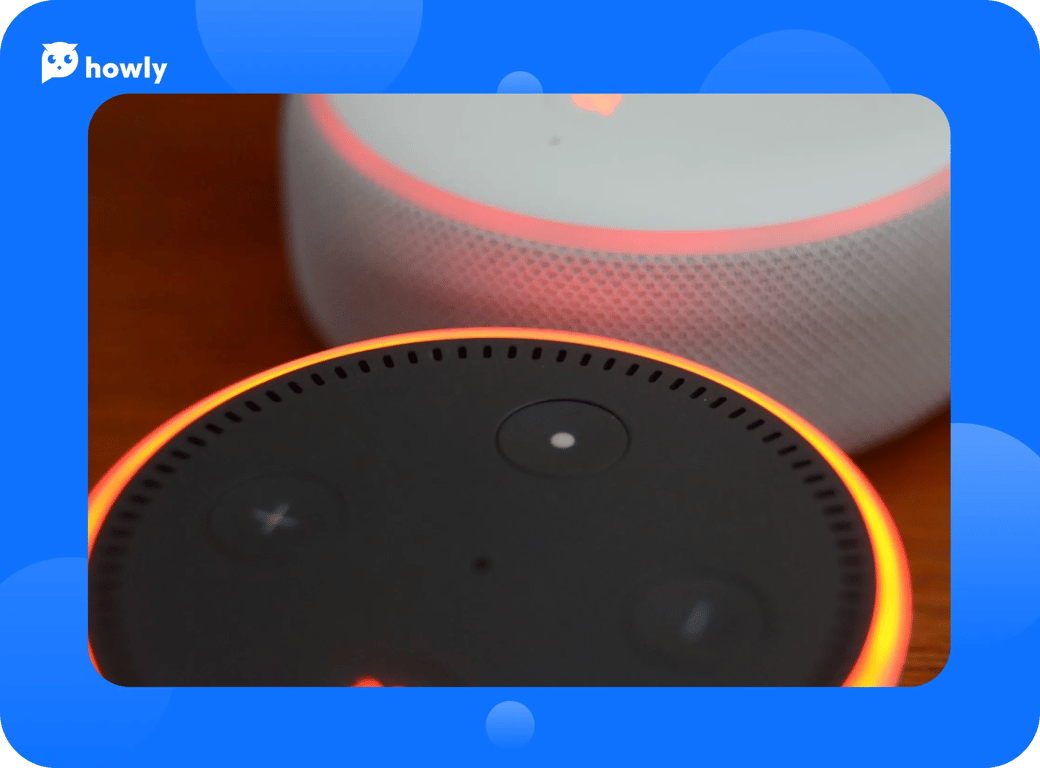 There are multiple choices to fix the situation:
add a network manually;
click for rescanning the available networks;
reboot your router;
reset your Alexa device, etc.
F.A.Q.
How do I reset Alexa?
For 20 seconds, hit the Microphone and Volume down buttons. The light will go off and on. It depicts that the resetting is successful, and you can proceed.
How to change a network for Alexa?
Move to the app, and pick your device and the network. Hit Change. Your device must be powered in and illuminated with an orange light to go into setup mode. Choose the preferable network from the list. Enter the password. You're in.
Why is my Alexa can't connect?
Try a restart as the most common way to connect Alexa to internet. For this, wait about 10 seconds with the device unplugged.
Summary
A smart speaker is a wonderful helper for many people. However, it demands a Wi-Fi signal to showcase its full potential. We described in this post how to connect your Alexa to Wi-Fi through an app or a browser.
If you have more questions on this problem, comment below. Also, you can always contact the Howly support service with top experts solving your issues until it's done. You're welcome 24/7.