Online search services like Spokeo prove to be helpful in some life occasions. However, they never last long for users. That's perhaps the main problem regarding their costly membership packages and the core reason why people are looking for ways to cancel Spokeo. Indeed, even though the website helps you gather all possible information about a person, the smallest membership plan is available for a month, and then the subscription automatically renews, charging your card even if you no longer use the service. So it's crucial to know how to unsubscribe.
If your head is filled with questions like how do I cancel Spokeo free trial, how to delete my account, or will they give me a refund, you've come to the right place! We'll help you puzzle out these and many other issues. Although Spokeo is a smart service, its cancellation is far from complicated – Howly shares the easiest steps to cancel a Spokeo subscription!
How to cancel Spokeo free trial & membership via website
Spokeo offers you a 7-day trial to do searches for free (apart from a small 95-cent fee to get your card and then charge a monthly payment in case you forget to cancel the Spokeo trial). Since most people use the service to make just a couple of checks, they find such an option the most suitable and then simply break ties with the platform. So, let's figure out how to cancel a Spokeo.com subscription directly via the website. By the way, the following instructions work well whether you have a free trial or a prepaid 1-month or 3-month membership.
Type in the necessary credentials and access your account.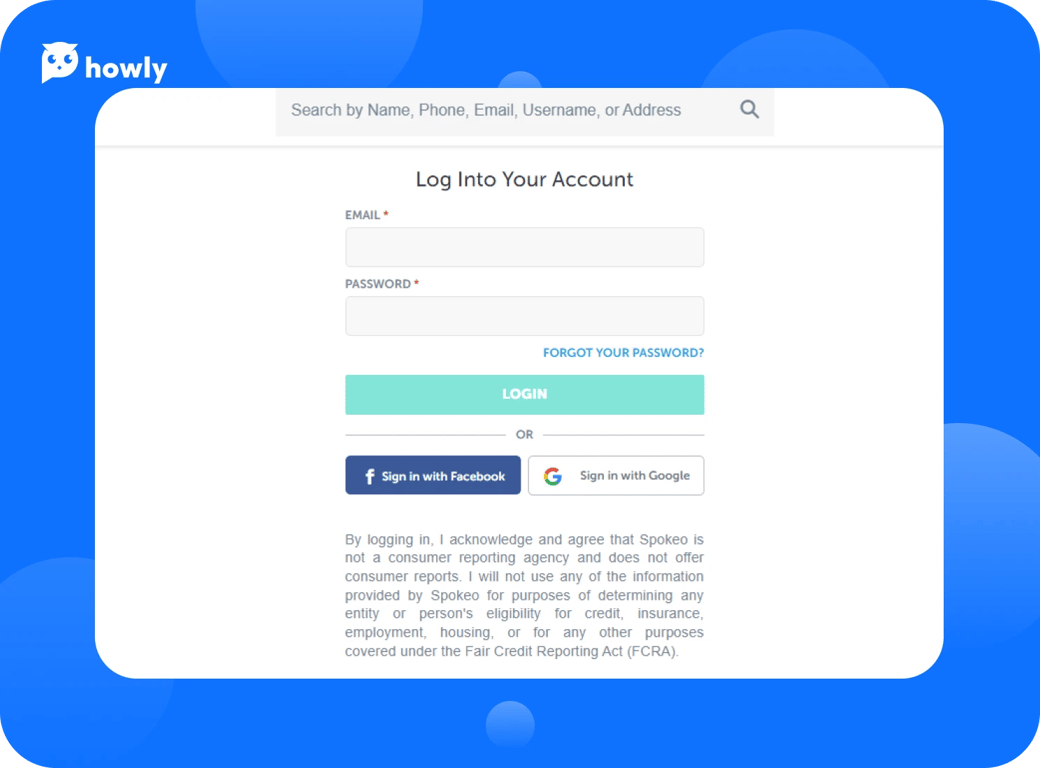 Click your profile avatar and move to Account (the option will be available from the pop-up menu).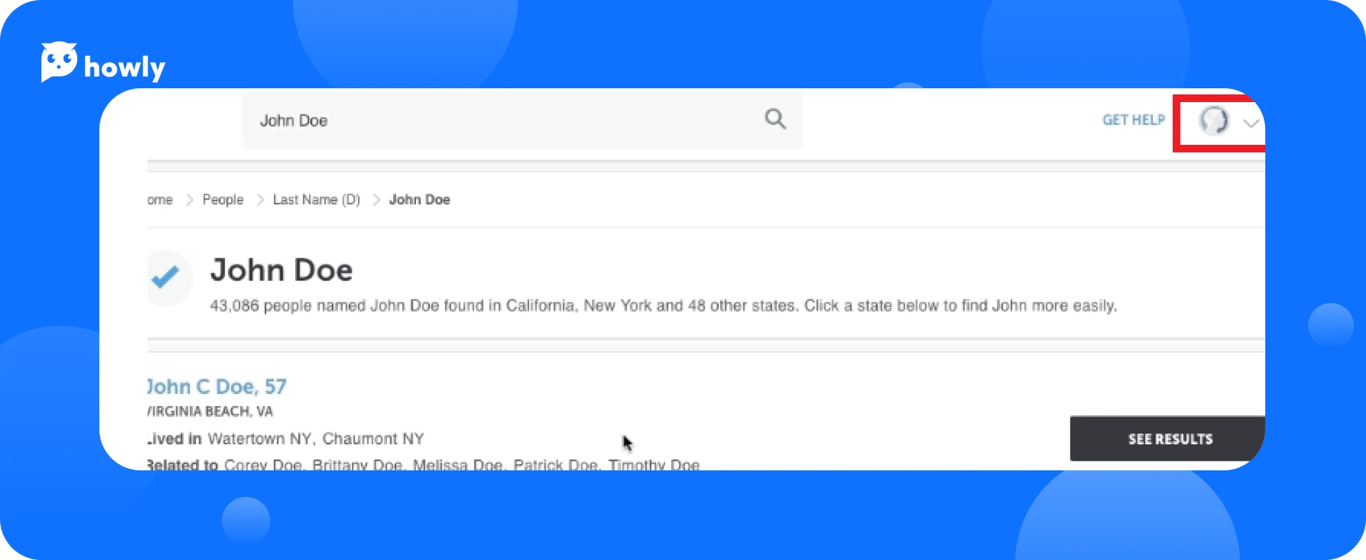 Scroll down a bit and tap Manage Account.
Complete the procedure by tapping Cancel -> check out your mailbox for a confirmation email from Spokeo.
How to cancel Spokeo membership via email
If you're looking for some other ways to cancel an SPK Spokeo search membership, you can also do it via email. However, the option may turn out to be less convenient than via the website since you'll need to do some manual work by providing your personal information. So, how to make the process smooth and get rid of Spokeo without hassle?
Prepare an email request for subscription cancellation. Make sure to include your name and reason for account removal.
Send your request to CustomerCare@spokeo.com.
Provide the information they'll ask you about and request a confirmation email.
Wait until they cancel your Spokeo account and keep the confirmation email for your records.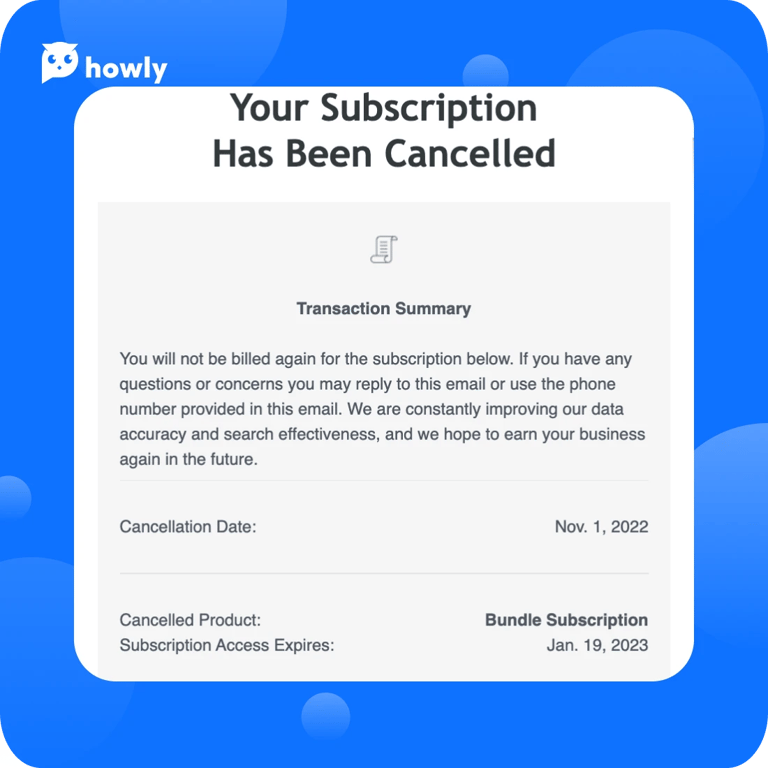 How to cancel Spokeo account via phone call
A simple phone call is probably one of the quickest ways to cancel a Spokeo trial or membership. It'll work especially well in case you have some problems unsolved and need to speak with a live company representative. It's worth noting that you should prepare some of your data in advance, this includes:
your personal name and the name of your Spokeo account;
email address;
account password;
last 4 digits of your debit/credit bank card;
date and amount of the last bill.
Once you've prepared all the information, do the following:
Access the Dial pad on your phone and call 1 (888) 558-9004 or 1 (888) 906-0849.
Wait for a Spokeo representative to pick you up.
Tell them, "I want to cancel my Spokeo subscription".
Provide the previously gathered info about your account.
Ask them to send you an email confirmation of your subscription cancellation.
How to cancel Spokeo via online chat
Online chat is an alternative way to cancel a Spokeo Inc. subscription by contacting a live customer support agent. The steps are hassle-free and take a few clicks. Follow the instructions:
Head to the Spokeo contact page and access your account by clicking Login.
Scroll until you see the Chat With Us option and tap Start a chat.
Ask "How to cancel my Spokeo account?", and they'll assist you throughout the process.
F.A.Q.
Is it easy to cancel Spokeo through the website?
Cancellation through the website is your best option to unsubscribe. You can cancel a Spokeo membership online easily using your tablet, Windows PC, or smartphone. It takes about 2-3 minutes.
How do I cancel my Spokeo account if I forgot my password?
Try resetting your password via email. It may be even better to contact Spokeo support and solve your issue with their agent. Thus, text them via email/live chat or make a phone call and describe your problem in detail.
I'm unwilling to cancel my Spokeo account now. Can I temporarily pause it?
The option to put your Spokeo account on hold is currently unavailable. However, you can cancel Spokeo and then resubscribe to the service anytime. But keep in mind that they never pay refunds.
Conclusion
No matter how useful and accurate Spokeo is, there will come a time when you need to unsubscribe. Luckily, that's easy. The speediness of the process depends on the way you choose to cancel a Spokeo account. Therefore, we recommend online cancellation via the website to break ties with the service as soon as possible. And whether you're eager to cancel a Spokeo trial or monthly membership, Howly can help you 24/7. People come to us with various login errors, unexpected PayPal charges, recurring billing issues, and many more problems regarding their Spokeo accounts. So, our experienced techs will handle any trouble you have easily!