It's hard to find a person who's never heard of Paramount Plus. It's an awesome streaming service with millions of fans globally. But if you aren't satisfied with the price or content it offers, it'll be useful to puzzle out how to cancel a Paramount Plus subscription. So, Howly is here to give you a helping hand. It's worth noting that the cancellation policy varies depending on how you sign up. And we'll show you how to unsubscribe via your device or third-party providers so that you have an idea of how to cancel Paramount Plus through Amazon Prime, Roku, and similar services.
Before we start
Save your time and let professionals resolve your issue in minutes!
Want to start solving your problem immediately? Experienced Howly troubleshooters can fix your issue ASAP. They're already waiting for you in the chat!
The benefits you'll get while troubleshooting your issue with Howly experts:
Qualified help with laptops HDD

Quick advice right in your device 24/7/365

Expert reply within 60 seconds

Clear step-by-step guidance

Limitless number of follow-up questions

Understanding and empathetic help till your laptop HDD issue is fully resolved

All answers you need in one place
Paramount Plus how to cancel problems users face
There may be various reasons why people are eager to discontinue their Paramount+ membership, but their problems are typically the same. These are the troubles you may encounter:
service keeps charging after cancelation;
errors when trying to unsubscribe;
free trial cancelation issues;
inability to discontinue membership via Android/iPhone;
problems when pausing a subscription.
These are the most common problems you may face when seeking how to cancel your Paramount Plus subscription. Howly will gladly help you with all of them and any other challenges!
How to cancel Paramount+ Plus on iPhone
The majority of user complaints are related to canceling Paramount through Apple devices. However, nothing is complicated here:
Run the Settings app.
Click your name.
Click Subscriptions.
Log in and pick the Subscriptions tab.
Click Paramount+, hit Cancel, and you're done.
How to cancel Paramount Plus on App Store/Android Google Play
If you've subscribed through Google Play or Apple Store, you can easily unsubscribe from your account via the application or web browser. The solutions on how to cancel Paramount Plus on iPhone mobile devices or Android are the same:
Enter your Google Play/Apple Store account and open My Subscriptions.
Hit Paramount+.
Spot Cancel Subscription and tap on the button.
Finish the process by following several confirmation prompts.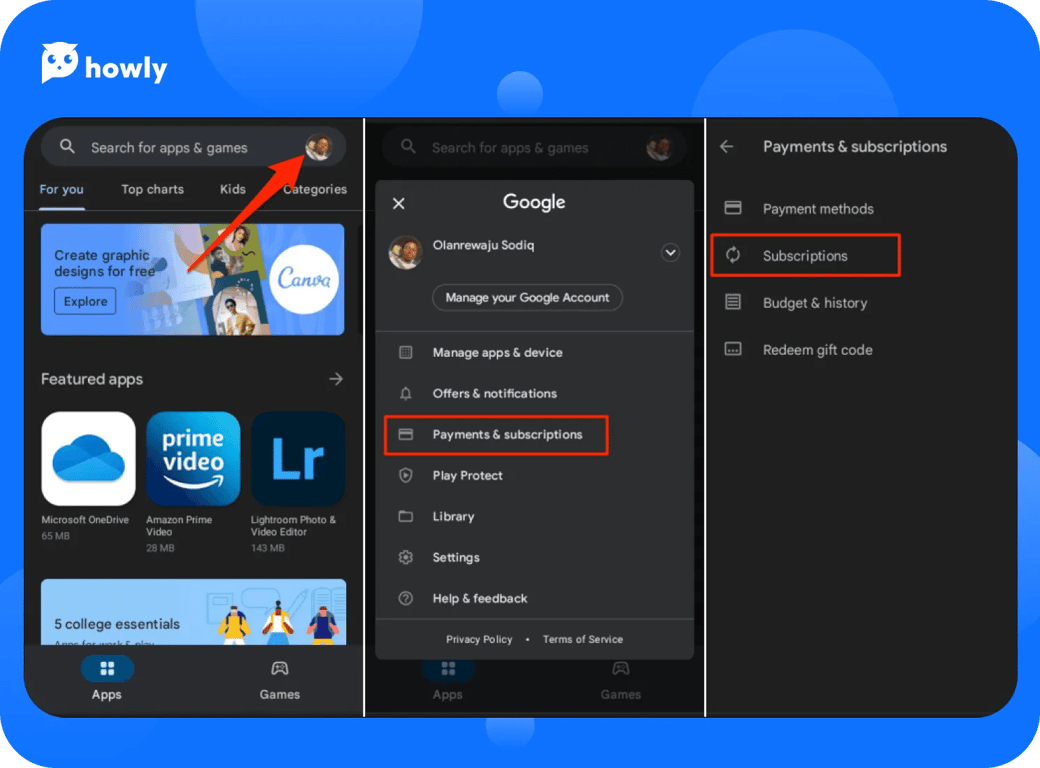 How to cancel Paramount Plus on Amazon Prime
You can also unsubscribe from the Paramount+ channel on Amazon if you no longer find the service beneficial. So, let's puzzle out how to cancel Paramount Plus Amazon Prime Video:
Enter your Amazon account and find the Account and Lists tab.
Select Memberships & Subscriptions.
Spot Paramount+ among the subscriptions you've activated before.
Pick Cancel and confirm your decision.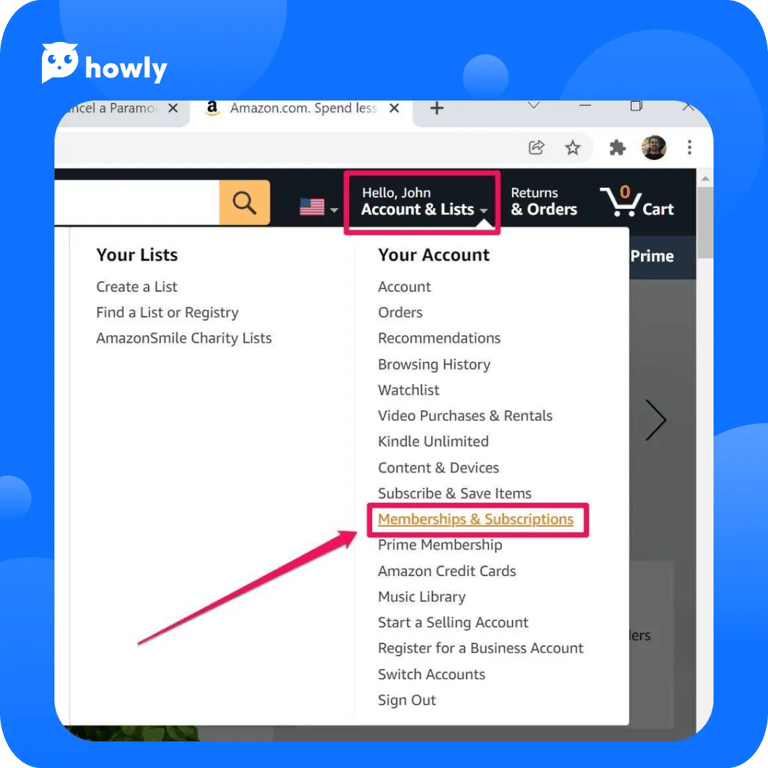 How to cancel Paramount Plus on Roku
There are quite a lot of people who subscribed to the service using their Roku devices. If you're one of them and thinking over how to cancel Paramount Plus Roku, you have just 3 simple steps to follow:
Access Paramount+ from your Roku device.
Find the "*" button on your remote and click it.
Pick Manage Subscription from the list of suggested options.
Then select Cancel to terminate the membership immediately.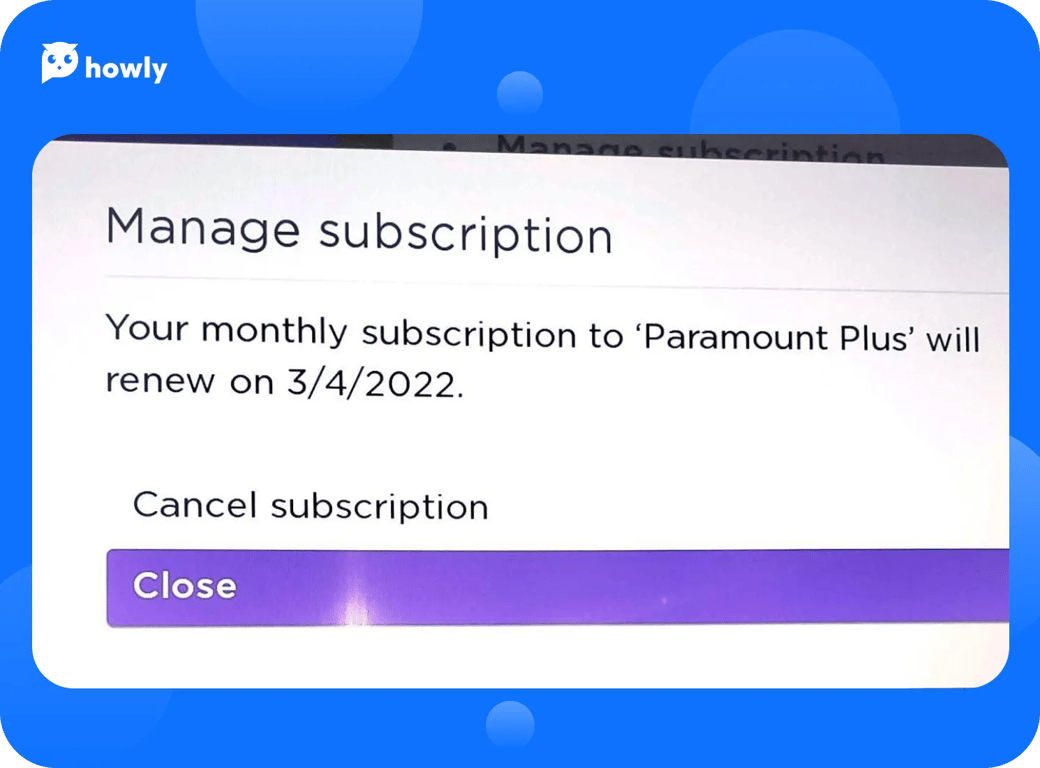 How to cancel Paramount Plus on Amazon Fire Stick
Owners of Fire TV devices who purchased Paramount+ as an add-on can unsubscribe easily right in their account. Therefore, this is a sure solution on how to cancel Paramount Plus through Amazon:
Open the Memberships and Subscriptions Amazon page in your browser and log into your account.
Locate Paramount+ and choose Manage Channels.
Spot Paramount+ and unsubscribe by tapping Cancel.
Check if everything worked out.
How to cancel Paramount Plus free trial
A trial allows you to familiarize yourself with the service's features before purchasing a subscription. But if you don't cancel it on time, you'll automatically be charged for the membership. Unsubscribe in advance by following these quick and uncomplicated steps:
Head to the Paramount website in your browser.
Log in to your account.
Enter your account by tapping on Profile.
Hit Cancel Subscription further down the page.
These guidelines work well, irrespective of the service you use. So now you know the solution on how to cancel Paramount Plus free trial on Amazon Prime or other platforms such as Apple TV, Roku, and so on.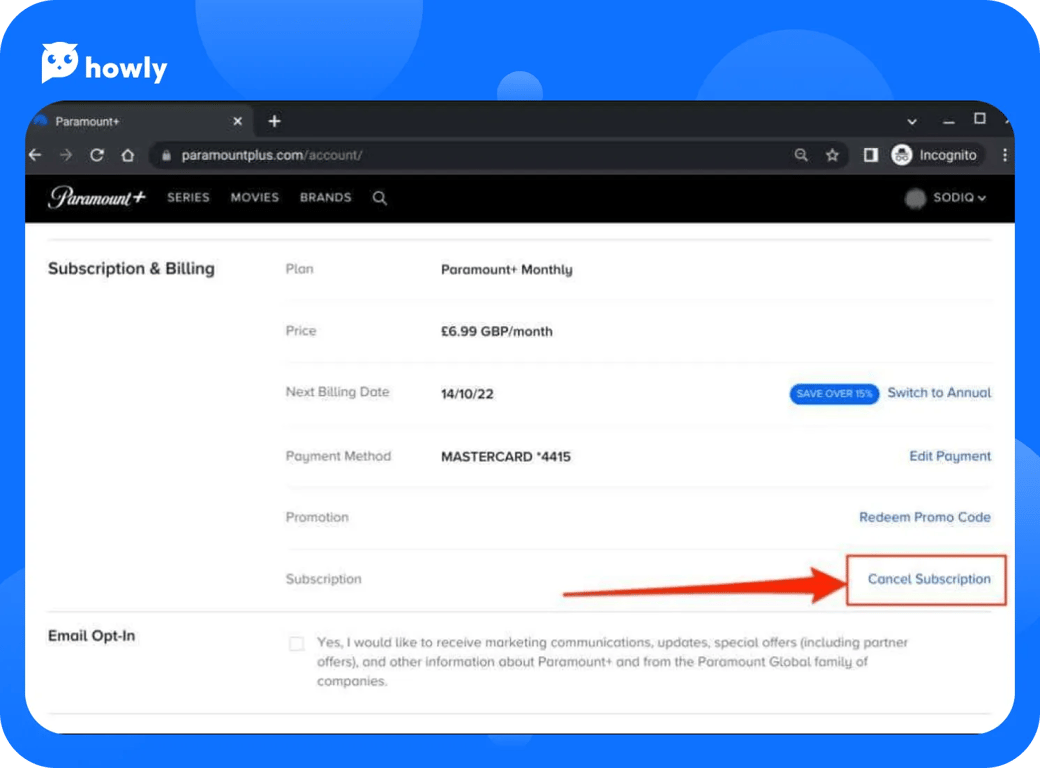 F.A.Q.
Why do I have trouble unsubscribing from Paramount+?
It's crucial to unsubscribe through the service you used to sign in. Otherwise, all your attempts to discontinue your Paramount+ membership will fail.
How to cancel Paramount Plus on Apple TV?
Enter account settings, open the Subscriptions tab, and choose Paramount+. Then hit Manage, choose Edit, and terminate your subscription.
Is it possible to resubscribe to Paramount+ if I've canceled my subscription?
Unfortunately, there's no such option. You need to go through the whole process again by entering the Paramount Plus site or by purchasing the add-on through Apple TV, Amazon, or whatever service is convenient for you.
Wrapping up
Paramount Plus+ supplies plenty of popular shows to make a home evening brighter. Although such pleasure comes at a cost, the great thing is that you can benefit from a free trial to check out the perks of the service. And if you don't like its features, it's easy to unsubscribe following our guidelines. And it doesn't even matter what service or device you use - iPhone, Fire Stick, Android smartphone, Roku, or Amazon - the process is simple. But if you still have some questions and keep thinking about how to cancel my Paramount Plus subscription, reach out to Howly. We know everything about Paramount+ and will help you in minutes!