Sometimes, you don't even have room to take a photo. So, what can you do to fix this?
Before we start
Save your time and let proficient specialists in Android file system fixing resolve your concern in minutes!
When a problem appears suddenly, it's better to rely on the proven professional in the field. Thus, you'll save time and money getting your things done. Chat with Howly experts and get instant help. They are there for you 24/7 to answer your questions about file system limits.
The perks you'll get troubleshooting your Android file system problem with Howly experts:
Specialized help with file system

Quick advice right in your device 24/7

Expert reply within 60 seconds

Clear step-by-step guidance

Limitless number of follow-up questions

Kind and pleasant help till your Android file system difficulty is fully resolved

All answers you need in one place.
Remove the memory card
to do it:
Go to Storage (after opening Settings).
Look for Unmount SD Card.
\ the cache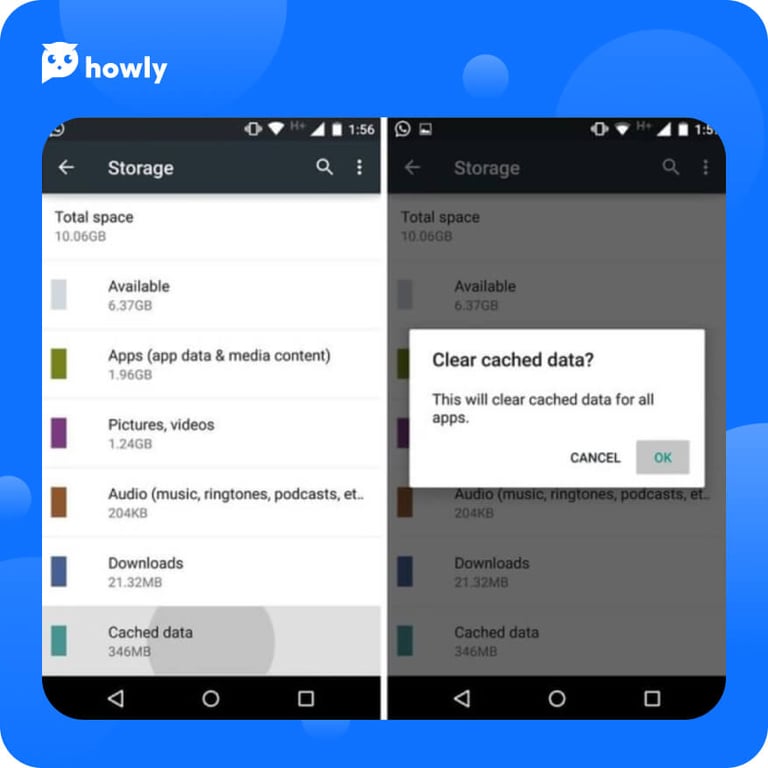 First of all, go to Settings and select Storage. Then pick Cache data and Clear cache.
Voila. You've cleared the file system limit on Android.
Delete unnecessary files
If there is file system limit error Android, there could be many options for deleting files on Android. You may find the file you would like to remove using the file management software. Select Delete by giving the file a long press. Alternatively, you may erase the data by connecting your Android smartphone to your computer.
Reset the data
Another solution to this issiue is to erase all data from your Android phone, which is pretty easy and restart it: just pick Backup and reset from the Settings menu. Choose Factory data reset next, followed by Reset phone.
Check your device for viruses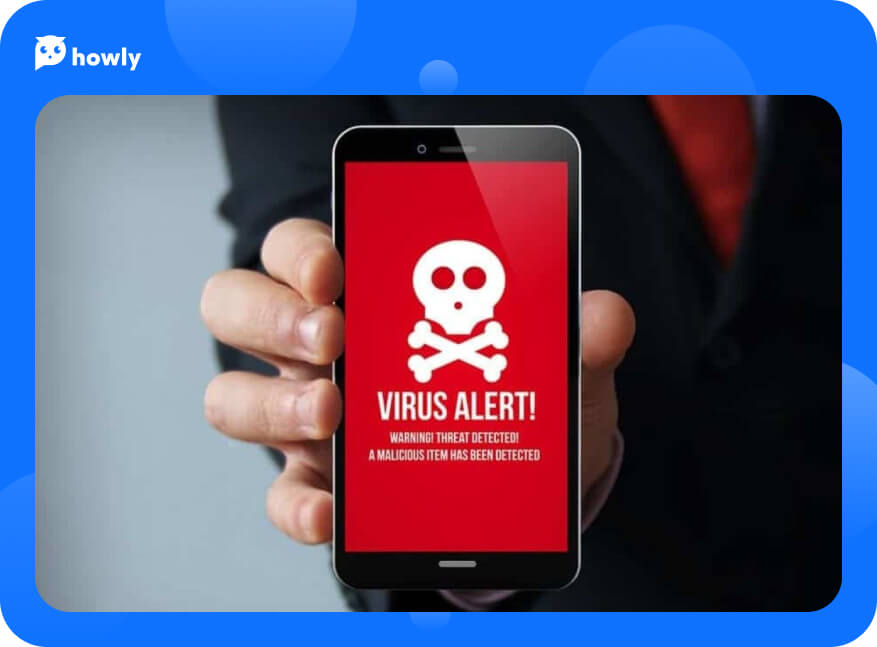 If you have Android 6 (Marshmallow) or under, you may use the Smart Manager program to scan your device for virus attacks.
To do a security survey, follow this guide:
Go to Apps.
Look for Smart Manager.
Access Security.
Look for Scan Now.
Google Settings is another way to scan your Android for safety problems:
Access Apps.
Pick Google Settings, Security, and Verify applications.
Select the Scan for Security Threats option.
Your Android will direct you through the cleanup of your phone if any potential threats are found.
Contact the service center
Lastly, if nothing works, address the service center to receive professional diagnostics and clear the file system limit. Also, remember that you can rely on the Howly team to solve your issues 24/7!
F.A.Q.
What files are not needed on my phone?
Unnecessary or junk files include cache files from your applications, call logs, old folders you no longer use, residual files, temporary files, and so on. You should remove all of them in order to resolve the File System Limit error.
What if I do not delete junk files?
These files are not harmful to your phone until they start to accumulate. The device will function well only if you clean your phone's memory regularly. Otherwise, too many junk files can cause a File System Limit error.
Why is the memory on my smartphone always full?
Full storage often occurs on older phones due to the accumulation of unnecessary applications and files. So you should clear the cache and get rid of all the programs that you don't use. What's more, you can also back up your data to free up space.
Conclusion
So, the "File system limit" error means that there are much more files on your Android device than it can handle. You can delete some data to make room for more files when the system is full.
Android phones don't have any file system limit. However, the amount of content a program may consume all empty space. In this case, you will be not able to install new apps or download new data. Moreover, existing applications won't be allowed to store any new data. So it's better to release the space to make your Android phone work better.
If you need more Android tech advice, contact Howly support team, we're here to help 24/7 even with the most complicate cases.