Facebook notifications not working issues may cause a lot of inconveniences if you're an active app user. Indeed, with such tough competitors as Instagram and TikTok, many still choose Facebook to keep in touch with others. And even the slightest malfunctions may spoil your user experience, the more so when it comes to getting the latest news and updates. So, we understand your desire to handle a Facebook notifications problem as soon as possible. Luckily, Howly experts are knowledgeable in tech matters, and this guide covers the most efficient solutions to make your notifications function properly. Let's sort things out!
Before we start
Save your time and let qualified experts in Facebook notifications problem fixing resolve your difficulty in minutes!
Howly experts are well-versed in iPhone and Android app troubleshooting and can fix Facebook notifications in mere minutes. Certified techs are always at your fingertips – get efficient solutions, step-by-step assistance, and immediate answers to any questions!
The benefits you'll get troubleshooting your Facebook notifications not working issue with Howly experts:
Specialized help with Facebook notifications problem

Quick advice right in your device 24/7/365

Expert reply within 60 seconds

Clear step-by-step guidance

Limitless number of follow-up questions

Kind and understanding help till your Facebook notifications problem is fully resolved

All answers you need in one place
Why is Facebook not getting notifications?
Determining the actual cause of a problem is a sure way towards solving it. However, the task may seem daunting if you've never dealt with notifications not showing on Facebook issues before. The list of possible reasons is truly extensive, but you can always reach out to Howly techs for help and troubleshoot your problem more promptly. This is what may trigger Facebook app notifications not working bugs:
disabled notifications;
disabled background data;
in-app glitches;
enabled DND/Focus mode;
corrupt cache files/full cache;
muted sound;
outdated phone software;
outdated app.
How to fix iPhone & Android Facebook notifications not working issues
Considering a large number of users turning to Howly experts with FB notifications not working problems, it's obvious that such bugs are commonplace. We help resolve them effortlessly, but you can also try the ready-made DIY fixes listed below. We recommend starting from the very beginning and going further option by option if a certain solution fails to work for you.
Turn on system-wide notifications from Facebook
As soon as you install and launch FB for the first time, the application asks you whether you're willing to receive alerts about new happenings. If you decline the offer, you'll get no notifications on Facebook. But you can still remedy the situation by unblocking the alerts using your phone settings.
For iPhone
Head to Settings and tap Notifications.
Once you enter the tab, scroll through the list and pick Facebook.
Hit Allow Notifications and select where you want the alerts to show up (notification center, banners, or perhaps lock screen).
For Android
Android offers several options to enable notifications – via settings and app menu (or home screen alternatively). Since the last method is faster, we recommend following these steps:
Spot Facebook whether in the app menu or on the home screen and long-tap the icon.
Hit a little i icon to access the App info section.
Pick Manage Notifications and hit Allow notifications.
You can also scroll down to manage the categories of alerts you want to receive (comments, likes, etc.)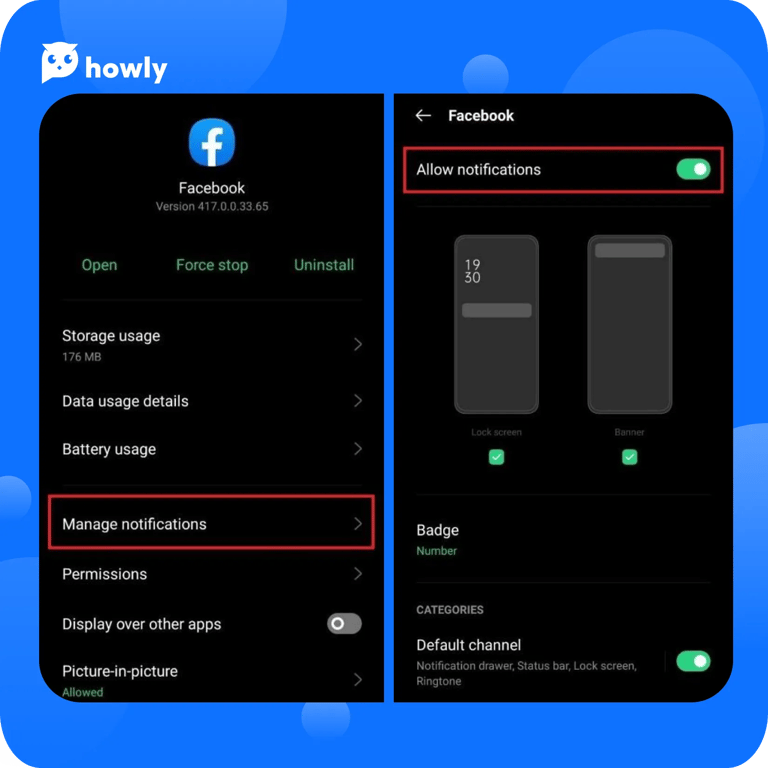 Allow notifications in Facebook application
In addition to system notifications, it's also worth checking alert preferences in the mobile app. After all, even if you enable them in the phone settings but forget to do the same in the app, you'll still have no Facebook notifications. The process is the same for Android and iOS:
Enter the app and hit Menu.
Move to Settings.
Enter the Notifications tab.
Turn off Mute push notifications.
While you're here, you can also choose what notification types you'd like to receive – make sure to pick Push for every category of preferred alerts.
Turn on background refresh
Facebook, like any other social media application, needs the internet to send its users timely alerts. Thus, you need to allow a network connection while the application is running in the background. Luckily, both iPhone and Android make the process easy.
For iPhone
Open Facebook in phone Settings.
Hit the toggle near Background App Refresh.
For Android
Long-tap the app icon.
Hit a little i icon.
Enter Data usage details.
Hit Background data.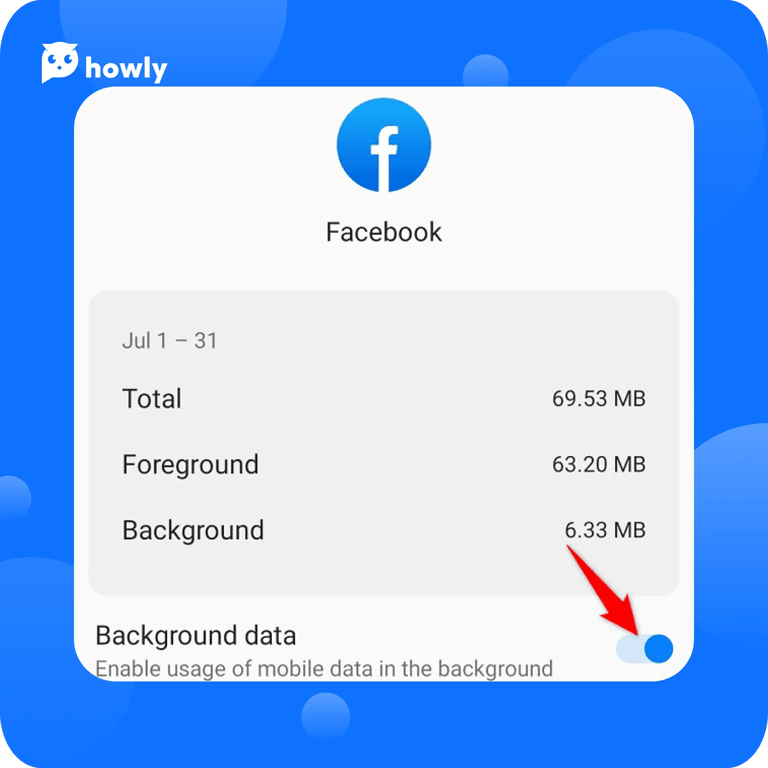 Disable Focus/DND mode
The DND (Do Not Disturb) mode is available on both iOS and Android-based devices, but Apple has changed its name to Focus mode. If the feature is active, it prevents apps from sending alerts, which is why you may encounter Facebook not showing notifications issues. The process of mode disabling is extremely simple irrespective of your phone's OS:
Swipe down to access the quick settings tiles.
Find the DND icon and hit it.
Unmute your smartphone
Some people keep wondering "Why am I not getting notifications on Facebook?" without even realizing that they've muted the device. This often happens accidentally, but the solutions are easy anyway.
For iPhone
You can get your iPhone muted and unmuted with just one flick of a finger as there's a special mute switch on the left-hand side of the device. Just put the switch into the up position to disable silent mode.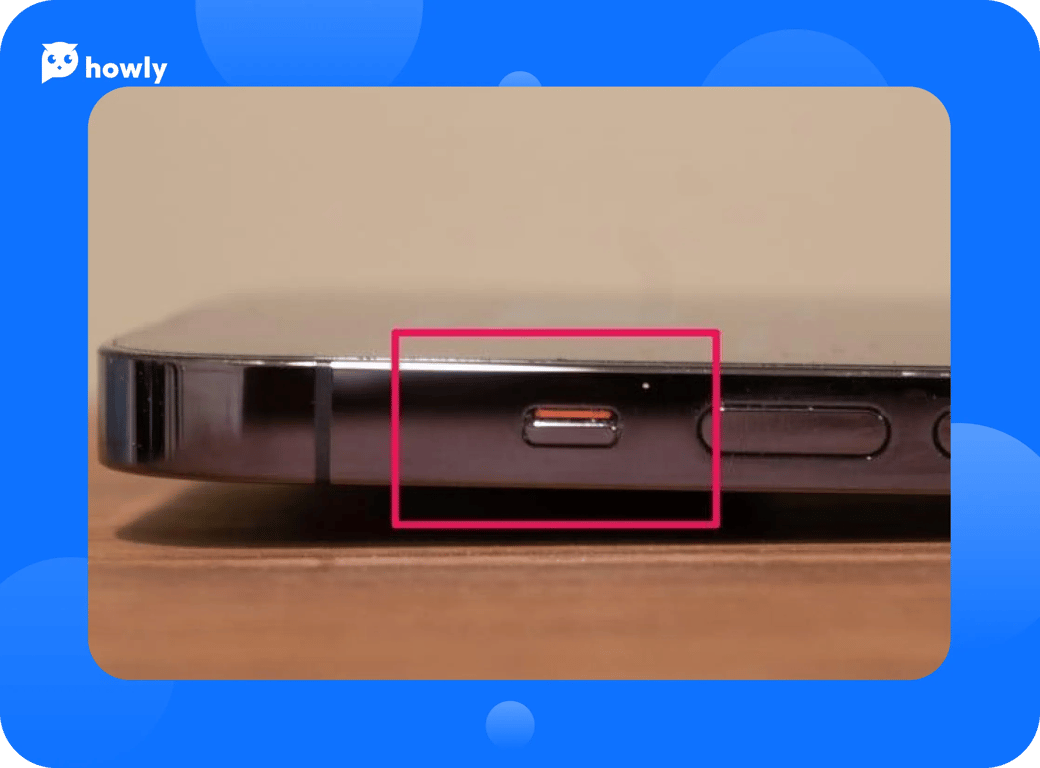 For Android
Android owners have multiple options to turn off silent mode, but we're here to simplify your life, so meet the easiest solutions:
Swipe down to access the quick settings tiles and hit the Silent mode icon.
Hit the Volume Up button to access the volume bar and tap on the Bell/Speaker icon.
Clean the app cache (for Android)
Cache files are harmless until they accumulate and start interrupting smooth app performance. The solution to get rid of them is especially relevant if you've been using the application for a long time. So if you have no Facebook notifications, corrup
ted cache files are a highly possible cause of the problem. Keep in mind that you can delete unnecessary data only on Android – iOS users don't have such an option.
Long-tap the app icon.
Hit a little i icon.
Access the Storage usage tab.
Pick the Clear cache option.
Complete the app update
Updates are intended to improve the overall app performance since they eliminate various bugs and malfunctions. And an outdated version of the program may cause not just FB notifications not loading issues but also plenty of other problems. Hence, it's worth upgrading your application regularly to ensure its flawless functioning. The procedure is a bit different for iOS and Android.
For iPhone
Visit the App Store.
Enter the Updates tab.
Spot Facebook and hit Update.
Have trouble finding Facebook on the list? It means you already use the latest app version, and there's some other reason for your Facebook notifications not updating error.
For Android
Visit the Play Store.
Type Facebook in the search.
Pick Update.
If all you see is the Open button, your app version is already the latest.
Reinstall your Facebook application
This option will suit you well in case the update is so far unavailable, and you're still not getting Facebook notifications. Moreover, updates may be little effective if the problem lies in the core files. If this happens, app reinstallation will be a smart solution. Indeed, as soon as you remove Facebook, all the faulty files disappear from your phone as well. Give it a try – the option proves to be efficient!
For iPhone
Access the home screen and then long-tap the FB app icon.
The X icon will pop up – click on it to remove the app.
Get back to the App Store, search for Facebook, and download it once again.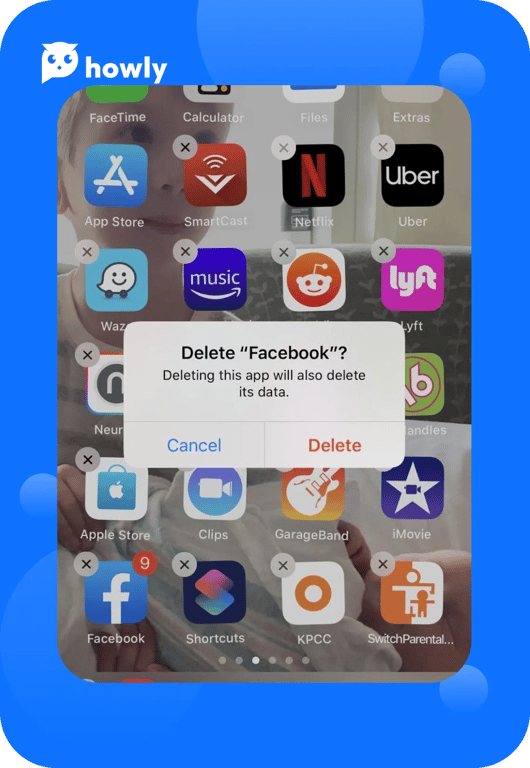 For Android
Access the home screen and then long-tap the FB app icon.
Hit a little i icon (there will also be the X button, but it just removes the application from the home screen).
Once you enter the App info section, turn your attention to the top of the page where you'll spot the Uninstall option – pick it.
Head to the Play Store app, search for Facebook, and download it.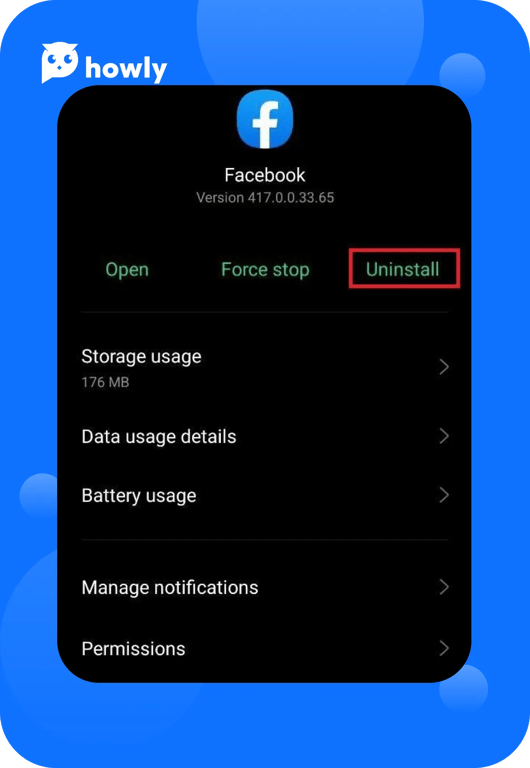 Update your phone's OS
There's nothing wrong with using an outdated OS as long as it causes no malfunctions or app crashes. After all, your operating system may be simply incompatible with the latest Facebook version, that's why some features can cease to work. Many people perceive system updates as an extreme measure to fix the problem of not receiving Facebook notifications, although the procedure is generally beneficial, and we recommend doing this as soon as updates ensure the appropriate functioning of your device.
For iPhone
Enter iPhone's Settings and access the General section.
Pick Software Update and select Check for updates to find out what new Apple has for you.
If there's an update, hit Download and Install.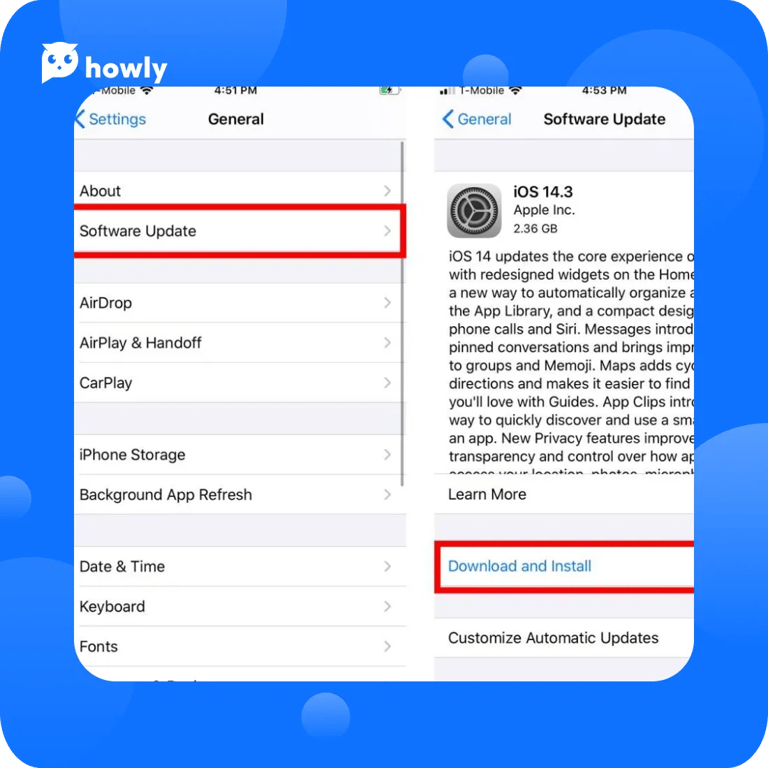 For Android
Move to Settings and scroll through the list of options until you spot Software update – access the section.
Your phone will check the system for updates automatically, tap Install Now if there's a new OS version.