Everyone can publish videos on Facebook, but sometimes this process is very time-consuming.
Before we start
Save your time and let professionals resolve your issue in minutes!
Want to start solving your problem immediately? Experienced Howly troubleshooters can fix your issue ASAP. They're already waiting for you in the chat!
The benefits you'll get while troubleshooting your issue with Howly experts:
Qualified help with laptops HDD

Quick advice right in your device 24/7/365

Expert reply within 60 seconds

Clear step-by-step guidance

Limitless number of follow-up questions

Understanding and empathetic help till your laptop HDD issue is fully resolved

All answers you need in one place
In this article, we will give some working solutions for those who have faced the problem of Facebook videos taking forever to load. Overloaded servers, bad Internet connection, too many tabs opened in the browser - all this adversely affects Facebook's functioning.
So if your Facebook videos take forever to load, continue reading to find out how to diagnose the cause of this issue and repair it in minutes!
Reasons for slow loading
Because of recent replacements in how Facebook does business with different developers, straight attaching videos and other files from your desktop to Facebook is getting more difficult.
Here we can face several reasons for bad video or other media loading issues on Facebook. Surething, the Facebook video upload may be stuck due to a high load on the Internet or your browser.   But there are also some other reasons to consider:
Bad Internet connection;
Too many tabs are open in the browser;
The video quality is too high, so it takes longer to load;
Facebook is too slow at the moment;
The video doesn't fit the Facebook formats;
Facebook's policy doesn't allow the audio that was used in the video.
How to fix the problem
This article will help you define your problem and clarify how long uploading the video to Facebook will take.
Below you'll find some step-by-step guides you can try to follow if your Facebook video is uploading slowly.
Find and close programs that are using bandwidth
Some programs related to Facebook can serve as "blockers" – like systems on the Internet that can verify your video properties (whether music used in the video is allowed or what type of content you're uploading, etc.). So the issue of your Facebook videos loading slowly can lie in other programs' schemes or, eventually, in Facebook's schemes and procedures.

But running in the background third-party apps and websites can prevent you from loading videos on Facebook, too. So if your Facebook video won't upload, your first solution should be to shut down all the other pages and apps and try to reload your video. If it doesn't work, then the issue may be in your video properties.
Check data properties
If your video doesn't upload to Facebook, you should check its data. Maybe your video format is too much upgraded, and that would be the answer to your question, "Why is my Facebook post taking so long to post?"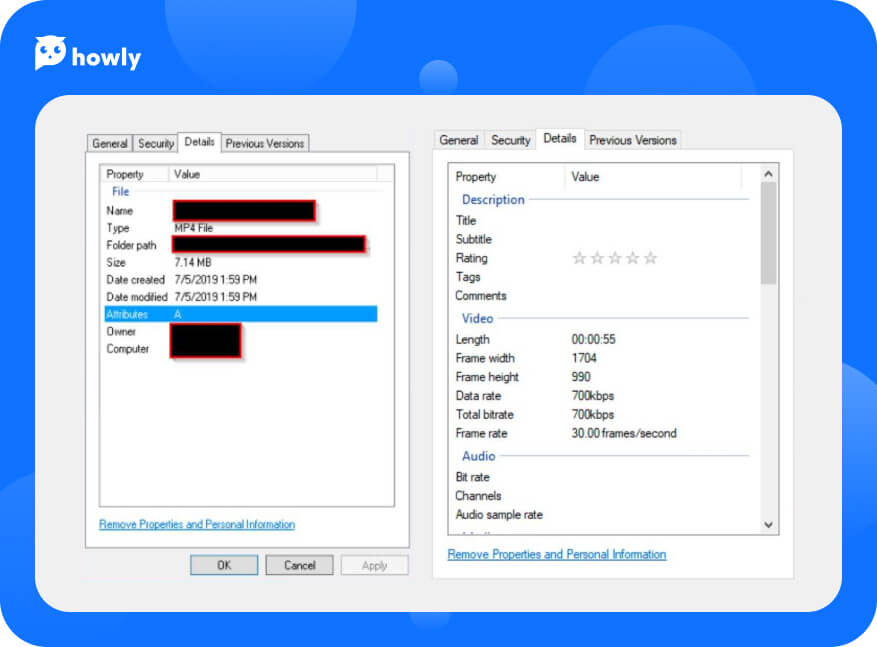 There is also one more recommendation about how to verify your data properties. Facebook keeps a lot of memories from different times, so you can view all the data from the moment you registered on Facebook. Find your videos from the past and compare their data properties with the video you're trying to upload now.
Depending on what data you are interested in, Facebook provides many tools to help you view your properties.
If your Facebook video is not uploading, look in the Settings of your profile to get more knowledge about your issue. To view your information in the Facebook application, you can use the Access Your Info tool.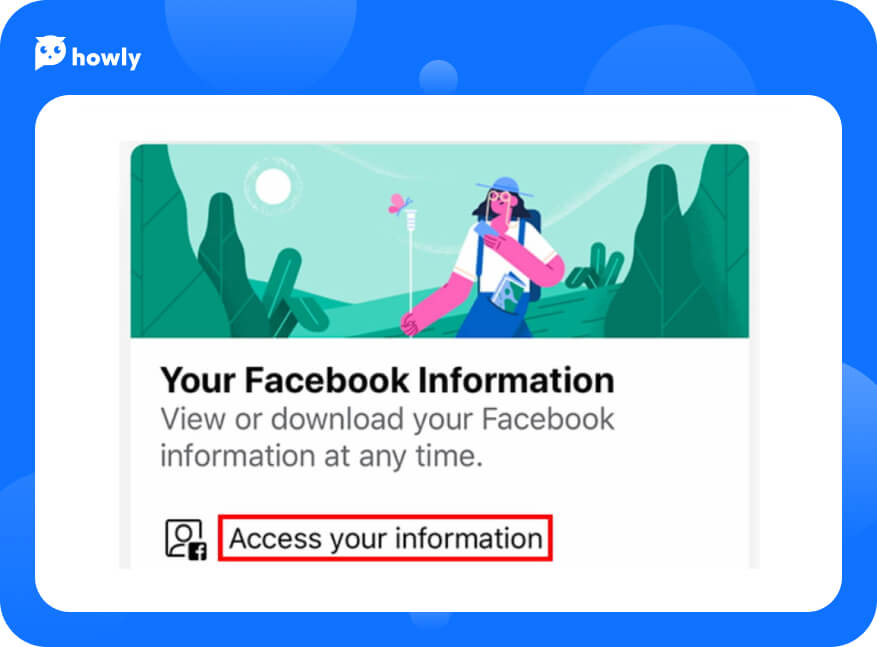 Change video size
If you're asking yourself, "Why is my video taking so long to upload to Facebook?" – we have the answer for you! Facebook has upload limits. If your video size is more than 1 GB, you will not be able to upload it to your Facebook.
You can try converting your video size to 950 MB or less.
Clear your browser cache
Another reason why Facebook videos take forever to load is an overflowing browser cache.
Clearing the cache usually speeds up this social network.
To clear the Chrome cache on your PC, follow these tips:
Tap the 3 dots (...)  in the upper right corner of your acting browser;
Choose the button Settings for further actions;
Write "Cache" in the Search line;
Then find Clean Browsing Data and pitch upon which data you'd like to delete.
Tap Clean Browsing Data.
To clear the Safari cache on your PC, do the following:
Tap on the Safari menu or the button Develop;
Find the button Clean History or Empty Caches;
Pitch upon which data you want to clean (from the earliest sites till the latest opened ones);
Tap Clean History or Empty Caches.
After clearing the accumulation, the browser will get information about the web page on which the video is not working and will give you a piece of upgraded information to answer your question: "Why won't my video upload to Facebook?"
Fix poor connection
If, after having waited half an hour, your video still cannot upload to Facebook, you should check your Internet speed. You may have negligently forgotten to connect to the network. If your videos won't upload to Facebook, locate the computer image in the right-hand corner and hover your cursor over it. You should see Internet Access under High-Speed Connection.
This is why  Facebook can hang a bit and not upload videos. Also, if the size of your video is very large and the network is too slow, it can take a very long time just to load it to the end on Facebook. If the Internet doesn't work, check that you have connected the cables correctly and then reload the Facebook page one more time after you've checked the network connection.
Try later
Peak time can be one of the reasons why your video is taking so long to upload to Facebook because the Internet network can be saturated with users who load the Facebook page simultaneously, or many of them would like to upload a video sharing through Facebook.
The main recommendation on this point is that if your Facebook video is loading slowly, it is better to wait 30 minutes or an hour and try to upload it again.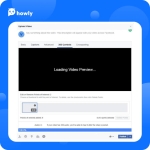 Help
Suppose you've checked all the reasons that could prevent your video from uploading to Facebook, or Facebook says taking a while to post, and you still have problems with it or the video won't work faster. In that case, you can write to Facebook support, explain your problem, and indicate what actions you've already taken to resolve this issue. Facebook support will provide you with all the necessary assistance as soon as possible.
Summary
Depending on the type of your concern, you should follow our recommendations on what to do with Facebook videos not uploading. Pay attention to whether it is prime time, then check your network connection. After you've explored those issues, it's time to inspect your video's data properties, and check out the size of your video – all these may be causes why your video is not uploading to Facebook.
The answer to your concern may also lie in the cache of the browser. If it's full, the first thing you should do is clean it. Also, don't forget about other programs which can use bandwidth.
These explanations may be really helpful for your problem and will lead to solving your Facebook video issue.
F.A.Q.
What can I do if my video won't upload on Facebook?
First, don't worry. Many users often have an issue with uploading media on Facebook. You can try to reload the app. If this doesn't help, check your video's data properties on whether it has an approachable size and format.
How can I clean my Chrome browser cache?
Open your browser settings, type "cache" in the search field, then choose Clean Browsing Data. In this menu, select which files you want to delete and run the process.
Why does my video take forever to load on Facebook?
The reasons may be different – from a poor Internet connection to the size of your video.
Outcome
In this guide, we explained how to upload your video on Facebook if you've faced some problems. To fix this issue, you need to check all the information above. If you've done every step from the guide and your video is still loading - write to Howly experts - they can gid deeper into your case and offer you working solutions!