According to Statista research, Facebook Messenger is one of the three most used messaging applications in 2022. The application gained its popularity due to its simple usage and advanced set of tools such as audio and video communication, fast texting, data distribution, and many more.
Before we start
Save your time and let professionals resolve your issue in minutes!
Want to start solving your problem immediately? Experienced Howly troubleshooters can fix your issue ASAP. They're already waiting for you in the chat!
The benefits you'll get while troubleshooting your issue with Howly experts:
Qualified help with laptops HDD

Quick advice right in your device 24/7/365

Expert reply within 60 seconds

Clear step-by-step guidance

Limitless number of follow-up questions

Understanding and empathetic help till your laptop HDD issue is fully resolved

All answers you need in one place
Although Facebook has an understandable interface, sometimes platform alerts may be confusing. If you're having "This person is unavailable on Messenger" and aren't sure what it means, we're here for you to provide clarifications. Want to know more? Keep on reading!
5 Reasons you may have got "this person is unavailable on messenger" message
If you ever wondered what does it mean when someone is unavailable on Messenger, you would probably think that the person hasn't registered to Facebook or has no Messenger app on their phone. Technically, receiving this person is unavailable on Messenger means that you can not text a certain person. Other than that, this message can mean a few different things.
Let's see what they might be.
Reason 1: you have been blocked
Why would someone be unavailable on Messenger? If one of your friends decided to stop talking to you, he or she would forbid you to text them. In that case, you will be blocked and receive a "the person is unavailable" pop-up when trying to reach them. Don't worry, it's also possible that someone blocked you unintentionally. Besides, being blocked doesn't mean you can't text to other people or use Facebook. Keep in mind that you can also see a "Couldn't send" message instead. Which also means that a person is unavailable on messenger.
Reason 2: the profile is private
If you're trying to reach someone outside your friend's list, you can receive a "the person is unavailable" message in case of privacy rules. Any Facebook user can set personal privacy to receive messages and calls. In that case, you'll be able to look through the person's account, but sending messages, seeing a friend's list or anything else will be unavailable to you.
Reason 3: you blocked the person
You might have unintentionally blocked the person. If so, the alert message will also appear in your dialog window, and you won't be able to see the person's account either. If you blocked the person on purpose, unblock them before sending a message.
The other possible reason is that Facebook blocked your friend if the content or activity on their page were against Facebook community rules. The reasons for blocking someone's account include, but aren't limited to:
excessive sending of messages;
adding too many friends;
too frequent posting activity;
using a fake account;
sharing content that doesn't correspond to community standards.
Reason 4: the person doesn't have an app installed on their phone
The Messenger app is accessible to users even if their Facebook accounts are deactivated. If your friend decided not to use the social network anymore but hasn't installed Messenger, there might be an issue with reaching them.
If your friend's account is active, try to text them from the web version of Facebook. If the message is sent from the web, but you receive 'the person is unavailable' in the app, it might mean your app has bugs.
Reason 5: messenger has stopped working
Although Messenger is an advanced application for online communication, it can crash just as any other app. The issues that occurred on the development side should be fixed by the company. You may report the problem to support, and wait until they fix the bug.
Ways to deal with "the person is unavailable" issue
The person being unavailable on Messenger is a pretty minor issue that you may face, and it's not so hard to resolve. Here's a guide on how to find the reason for getting the "the person is unavailable" alert and how to fix it.
Check whether a person has blocked you
Receiving "this person is not available on Messenger" may point out that the person added your account to the block list. Blocking can't be undone yourself in any way.
If you are friends with the person you're writing to, you can ask them if they blocked you unintentionally, and if it's true – to unblock you.
You might have been blocked on Facebook or via Messenger. Even if somebody cut you off on Messenger, you will still be able to:
be friends with the person on Facebook;
like, comment, and share the person's posts.
Cutting the user off on Facebook results in such restrictions as:
you can't see, find the person's profile or send a request to become friends;
you'll see the messaging record, but texting will lead you to "this person isn't available on Messenger".
So, firstly, check the page status. Visit the recipient profile to figure out what type of block you've got from the person. If you can't find a person in your friend's list or via the search bar, try to tap on their name in the comments or chat. You'll get the message as in the image below.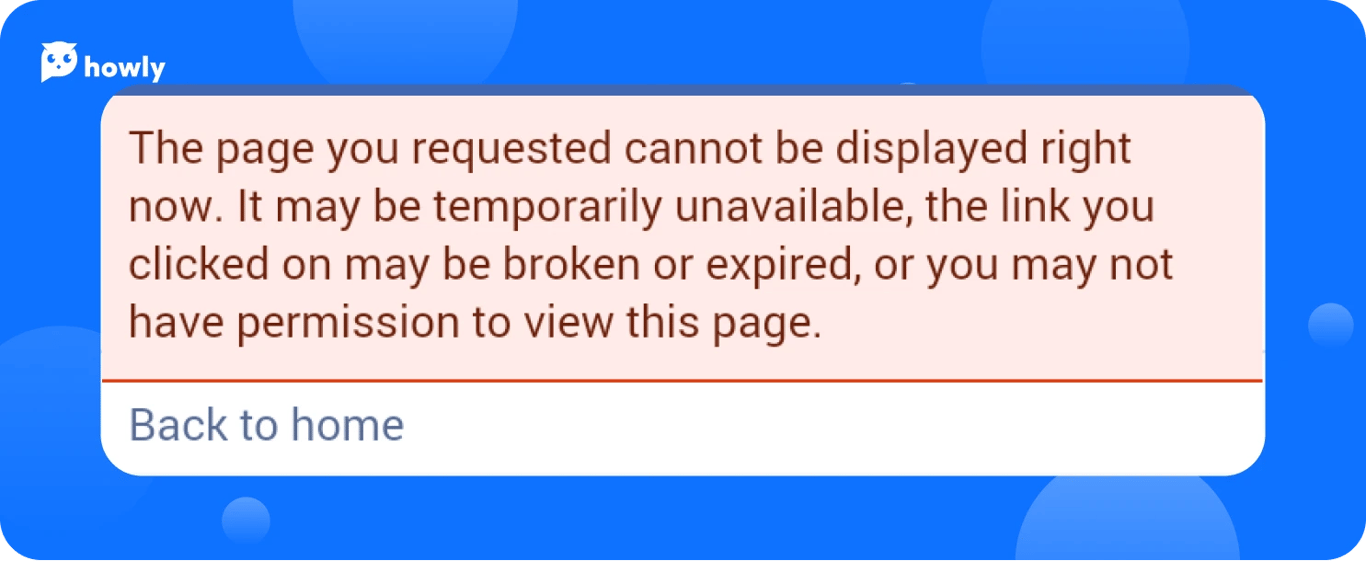 You can resolve the issue by contacting a person to find out the reasons why they blocked you. Don't take it personally, as you may have been put on the block list by accident. Maybe, your profile was hacked, and you were sending inappropriate content to that person. Once you know the reason, you can make it up to the person and restore the connection.
Check on Desktop
The "the person may be unavailable on Messenger" message comes out due to application flaws or problems with your mobile memory. In that case, go on the Facebook homepage and try again from there.
If the person receives messages from the web, the issue is with your device. Try to delete the Messenger cache on your mobile phone. Here's a guide on how to do it:
Go to your phone Settings.
Find the list of your apps.
Press on the Messenger symbol.
Find Storage and Cache part.
Go for Clear storage.
Restart the app and try to send a message again.
You can wipe out the cache of the Facebook application the same way. If the issue still occurs, read the next solution below.
Upgrade or reload Facebook Messenger
You may get Facebook chat is unavailable if you don't renew the app regularly. Most applications update automatically. However, to troubleshoot the problem, it's best to update the app manually. Go to Play Market or App Store and find the "update" button to do the update. If the update fails or the application doesn't work after the update, you should delete the app and install it again.
The above-mentioned ways to troubleshoot "the person is unavailable on Messenger" should help you enjoy Facebook messaging again. Just follow our instructions and you'll easily restore your conversations.
F.A.Q.
Why does it say message unavailable on messenger?
The following are the most typical reasons for why the notification "This person is unavailable on Messenger" could appear:
They deleted their Facebook profile.
You might have been blocked.
The person modified their privacy settings solely to make communication with friends possible (if you are not already on their friend list).
You have blocked the contact.
The person's account has been banned.
The person could have uninstalled the app.
How to fix message unavailable on messenger?
There are some ways to fix the problem: check that you haven't unintentionally blocked the contact, then upgrade the Facebook Messenger, delete the software cache, or notify the Facebook Support Team.
What does it mean when a Messenger user is unavailable?
The user's Messenger or Facebook profile was deleted. Another possibility is that your friend's account was deleted for safety purposes. If that's true, their Messenger profile will be permanently disabled, making it quite unlikely that you'll ever communicate with them again through this platform.
Conclusion
So, what does this person is unavailable on messenger mean? It's hard to understand exactly how Facebook works sometimes. Such notifications as "this person is unavailable in Messenger" don't necessarily mean you have an error, but you should understand the reasons you encounter a Facebook user message unavailable. In our article, we described the main reasons to help you navigate the topic and troubleshoot the issue in the blink of an eye.