Interested in getting some Call of Duty: Infinite Warfare tips? This game attracts gamers with its engaging campaign, customization, and diverse range of gameplay options. But at the same time, different game modes, low-gravity settings, and some other fresh features in Infinite Warfare make it crucial for players to learn new strategies, experiment, and stay flexible to adapt to different scenarios in the game.
Before we start
Save your time and let skilled professionals in Call of Duty: Infinite Warfare troubleshooting resolve your difficulty in minutes!
Mastering CoD: Infinite Warfare can take up a lot of time, especially if you don't know about some hidden secrets and Easter eggs. But do you know that you can boost your gaming proficiency much faster? Just contact Howly experts and get the valuable tips you're looking for!
The advantages you'll get troubleshooting your Call of Duty: Infinite Warfare issue with Howly experts:
Pro help with Call of Duty: Infinite Warfare

Quick advice right in your device 24/7/365

Expert reply within 60 seconds

Clear step-by-step guidance

Limitless number of follow-up questions

Patient and friendly help till your Call of Duty: Infinite Warfare issue is fully resolved

All answers you need in one place
In this Call of Duty: Infinite Warfare guide, you'll find tips, tricks, and hints that can enhance your experience in the campaign, multiplayer, and Zombies modes. Take a look at the sections below to learn in more detail what you can do to achieve more in each game mode.
CoD: Infinite Warfare tips on playing campaign
Let's start with some useful Call of Duty: Infinite Warfare tricks for succeeding in the campaign mode. Down below, you'll find 3 advice on what can improve your gameplay skills.
Master the movement system
The first tip will be useful for playing in any mode, whether it's Infinite Warfare multiplayer, Zombies, or campaign. The game has a unique moving system with boost jumps and wall running. To get comfortable with the movement mechanics you need to spend some time practicing. As a result, you can gain an advantage in combat and navigate the maps more effectively.
Aim for headshots in zero-gravity environments
The next of our Infinite Warfare tips help to play in zero gravity settings. In such environments, the fighting strategies differ from those you utilize in the ground combats. And while there are a lot of different strategies that could be used in zero-g environments, headshots are particularly one of the most effective ones. You should aim for the heads of enemies to quickly dispatch them and conserve ammunition.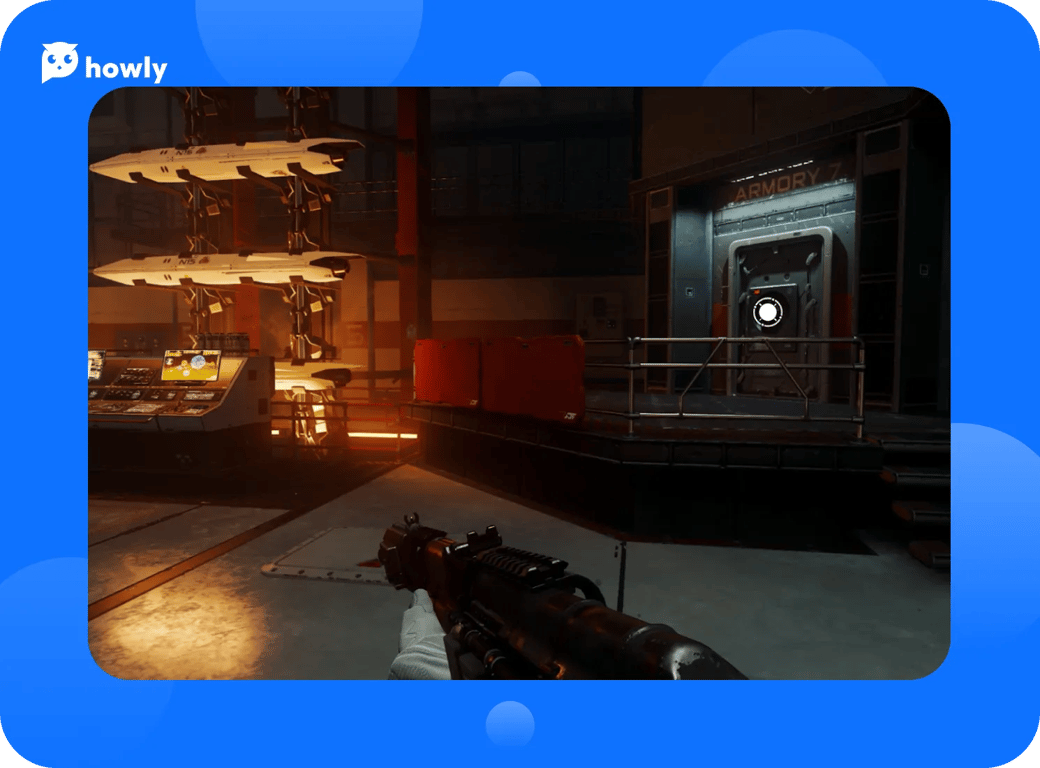 Explore armories on enemy ships
Our next advice in the Infinite Warfare tips and tricks list is to explore armories on enemy ships to get:
Weapons and equipment. Get alternative firearms, additional equipment, and special gadgets.
Health and armor replenishment. Some resources from the armories can help to sustain your survivability during intense fights.
Access to enemy intel. Get valuable documents and other sources of information about your enemy. Use them to plan your next move and attack the enemies' weak spot, and get an advantage in battles.
It is an effective way to take advantage in the campaign, as Infinite Warfare multiplayer not working here, and your enemies are controlled by AI. Therefore, they have limited abilities.
Call of Duty: Infinite Warfare multiplayer tips
Love to compete against other players in the multiplayer mode? Here are a few recommendations on how to play multiplayer in Call of Duty: Infinite Warfare. Follow them to give yourself a big edge over your opponents.
Hold keys for exclusive and rare items
The primary method of acquiring keys in Infinite Warfare is through participation in multiplayer matches. They can be utilized to buy items from the Supply Drop. And while you might be tempted to spend your key to buy all the Common Supply Drops, it is not the best idea.
So, our first tip in this Infinite Warfare multiplayer guide is: don't waste valuable keys buying something basic. Instead, wait a little and then open loot crates with Rare, Legendary, and Epic drops. Be patient until you can open 30-key crates and you will be rewarded with not only better items but also some extra salvage.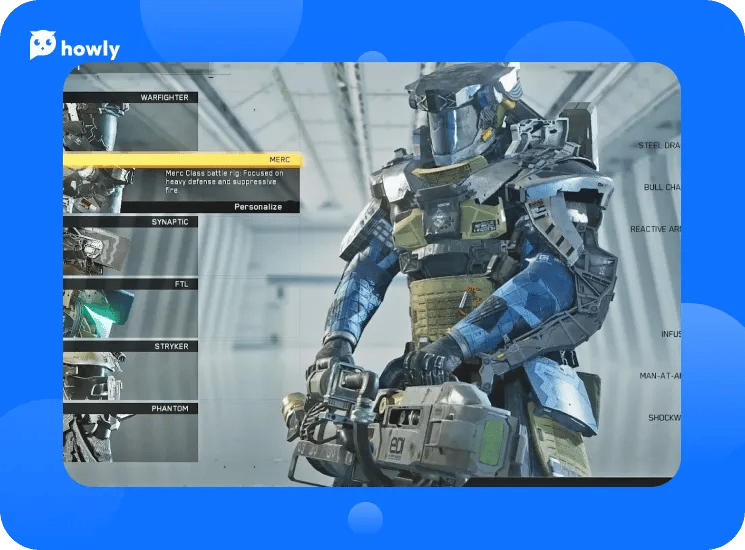 Experiment with different combat rigs and loadouts
Knowing the class system in the game is crucial to learn how to play Infinite Warfare in multiplayer. There are 6 Combat rigs, 3 of which are available for players from the beginning of the game. Every combat rig possesses distinct payloads and traits that are exclusive to them. Also, players can customize their loadouts within the parameters of their chosen combat rig.
When you play multiplayer in Infinite Warfare, try different combinations of weapons, attachments, and equipment to find the loadout that suits your playstyle and works better for certain missions and maps. In this way, you can learn what loadouts synergize with the chosen combat rig's strength and therefore gives you more power.
Stay aware of the mini-map
Probably one of the most usual Infinite Warfare multiplayer tips, but it's still worth to be mentioned. Regularly check the minimap to gather information about the positions of your teammates and enemy movements. This awareness allows you to predict enemy flanks, Adapt your strategy and evade possible ambushes.
Get prototypes — the game-changing weapons
And the last of the Call of Duty: Infinite Warfare multiplayer tips from us: if you want to have the best weapons available in the game, you need to get Prototype weapons. They are special variations of existing weapons that offer more advantages to players.
A player can obtain Prototypes through the Supply Drop system. Or, craft them at the Prototype Lab for in-game currency that can be acquired through gameplay — salvage. You can find the Prototype Lad by navigating to the Quartermaster.
CoD: Infinite Warfare Zombies tips and tricks
Now, let's move on to the Infinite Warfare Zombies tips and tricks. This mode has an original storyline, difficult rounds, and many hidden Easter eggs. So, take a look down below to find out some interesting things about Zombies.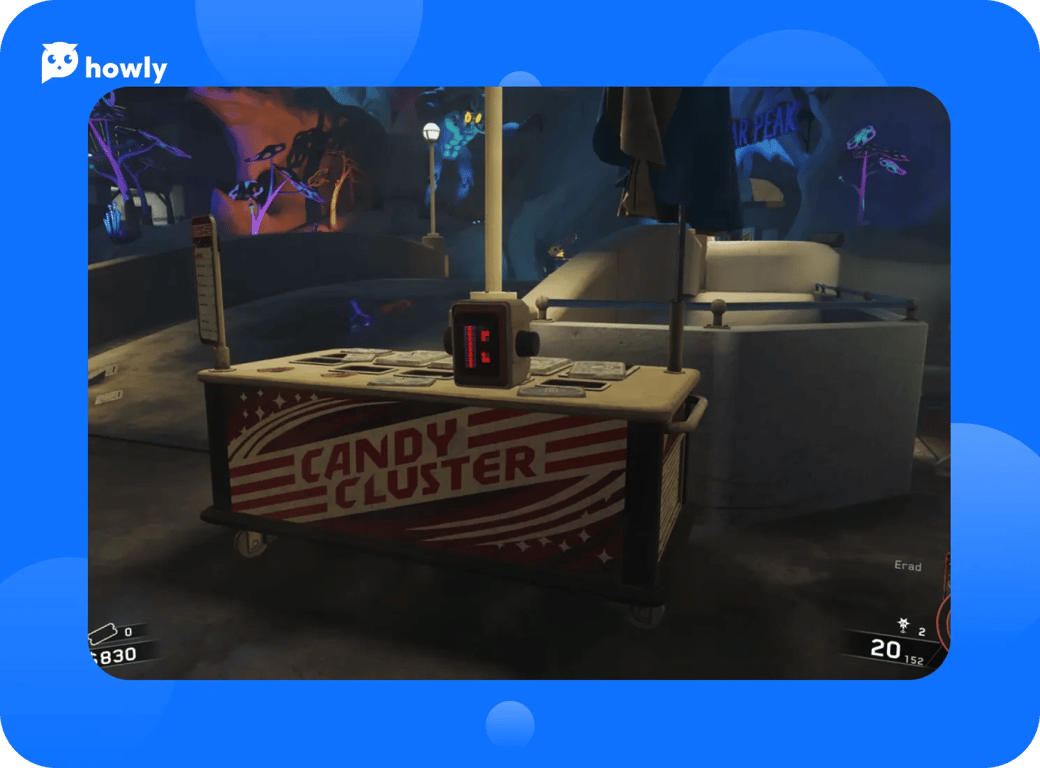 Get tickets from N31L
The first of the CoD: Infinite Warfare tips on Zombies mode is next: help the N31L robot between the 2nd and 3rd rounds to get extra tickets. Once a round starts, go to Polar Peak. Right in front of the entrance to this area, you'll see a robot head. When you'll turn it around, the robot's body will appear. Connect the robot body with his head to get access to the special challenges and win tickets.
Study the map layout and areas
Familiarize yourself with the layouts of the Zombies map, including the different areas, pathways, and points of interest. Understanding the map will help you plan your routes, escape from zombies, and therefore survive longer.
By the way, this tip will also work for those who want to understand better how to play multiplayer in Call of Duty: Infinite Warfare. Just study each map, its advantageous positions, and different routes to navigate effectively.
Use the capabilities of the Pack-a-Punch machine
The next one of CoD: Infinite Warfare tips is on the use of Pack-a-Punch. You can use this machine to gain beneficial enhancements for your weapons, which is critical to surviving higher rounds in the Zombies mode. To unlock the machine you need to activate the central portal on the map. Here is how to do it:
Activate 4 portals in the following areas: Journey into Space (2 portals), Kepler (1 portal), and Polar Peak (1 portal).
When the last of 4 portals will be activated, pass through the central portal to get to the Pack-a-Punch machine.
Utilize it to enhance your weapons.
Revive yourself with the Up'N Atom Machine
And the last of our Infinite Warfare tips and tricks for today: the use of the Up'n Atom machine. It's a perk machine that exists in Zombies mode that grants players the unique capability of self-revival when downed. To get this ability you just need to purchase a perk from the machine.
You can find Up'n Atom by going to the small office located far left from the spawn point at the beginning of the round. Turn on the light and you'll see the Up'n Atom machine in the corner near the office.
Conclusion
We tried to cover some interesting tips and hacks for Call of Duty: Infinite Warfare campaign, multiplayer, and Zombies modes that not every player knows. They'll help you to complete a challenging mission you are stuck in, get more enjoyment from the gameplay, and simply become a more effective player.
Didn't find the information you're looking for in this article? If so, contact Howly experts! Our specialists will provide you with the best CoD: Infinite Warfare tips and tricks for enhancing your abilities and succeeding in the game.